One of the best ways to travel across Australia is to do it in a campervan or a motorhome. It allows you to keep all the comforts this mode of transportation offers while visiting every remote part of the country on your own schedule.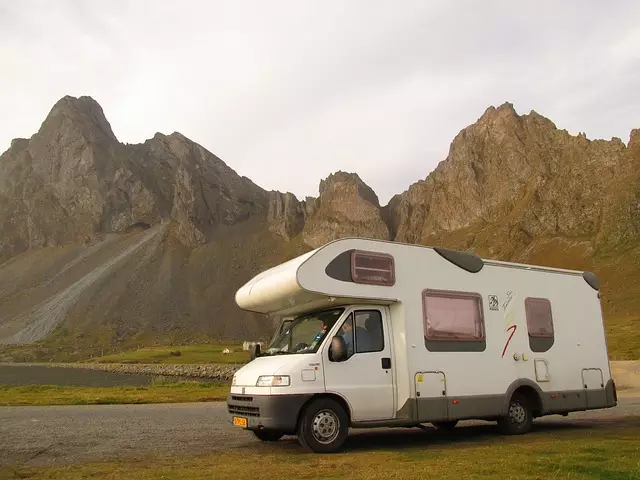 It's important, however, that you prepare for such a trip since it's a complicated endeavor that will require you to make proper arrangements. Doing and adding some crocs for your feet will keep you safe and make your stay more comfortable and enjoyable.
Make sure You Have The Proper Documents
The first thing to do in order to be able to drive across the country is to have international driver license for Australia. This will allow you to rent a motorhome and drive it as long as you have your national permit with you. You'll also be obligated to carry proof of identification such as a passport.
These permits are easy enough to obtain and there's no small fee that you need to cover. Getting a permit doesn't require any additional tests or exams if you already have a national license.
Use the Apps
Riding in a campervan requires a lot of preparation, charging, and maintaining the vehicle. You'll also need a place to park your camper when you're in a city and can't just stop near a road. There are apps to help you deal with all of this and find the stops that will keep your vehicle running and safe in the process.
Make sure you install and use these apps as you go since they can be more reliable than the ordinary GPS apps that aren't made with the needs of campervans in mind. They are usually not free but are worth the subscription.
Make Sure to Take Breaks
There are vast parts of Australia that you can drive through without too much need to stop. It's a perfect country to take a long road trip in and enjoy the scenery. However, it's not safe to drive for too long without breaks.
The best way to go is to take a short break every two hours. With a little bit of planning, you can use these breaks to stock up on supplies and maintain the campervan. It's important to take a break, even if there's no other reason you need to – that way you can stay rested and focused on the road.
Bring Enough Food and Water
Even if you plan to make frequent stops and have food and water available on those stops, it may be a good idea to create a small pantry of food and water on the trailer. Figure out what your needs are for about a day or two and have it available at all times, even if you don't plan on being away from a city for that long.
Make sure that you rotate the supplies in your pantry so that they stay fresh and safe and try to stock up on the food you actually like.
Bring the Gear
Traveling in a van doesn't mean you won't be needing any camping or hiking gear. In fact, doing so allows you to make more stops to experience the outdoors and that you have a place to put your gear.
Good footwear is essential since it will keep you warm and prevent minor injuries. It's also important to have some sort of shelter other than a van – tents are the most common options. You'll also need to prepare a few extra layers since it can get quite cold in the desert at night.
Have A Drop Off Point
Even if you plan your itinerary to be light and to go where you please – it's' a good idea to have a clear drop-off point. That's because you don't want to bring the trailer back. Instead, you can decide where to leave when the trip is over and most rental agencies can accommodate this arrangement.
It also gives your trip some structure and helps you plan for what you can visit and where to stop and your way to dropping the trailer home off. Most rent agencies have dealerships across the country so you'll have plenty of options.
Know The Rules of The Road
Rules of the road apply to those with international permits as well. Make sure you brush up on them before the trip and especially on parts that are different in your country. It's also important to be aware of wildlife signs of which there are many.
Rules for parking a trailer are also essential for your trip and they may get you in trouble when you're in a hurry to find a place to park the van for the night. That's because rules for parking a van are somewhat different than for other vehicles and it takes time to adapt.