Though there is no much space for experimentation, with a bit more imagination you can still live comfortably in small space, such as the studio apartments are.
In this post, we selected some inspiring studio interiors designs , were the whole space is subtly divided  in living and sleeping space, on a different ways.
See the following ideas of studio apartment designs that create cozy and welcoming ambience.
Bookcase divider
If you're some reader this seems to be perfect solution for you. There would not be necessary of finding and burdening another part of the apartment. You have 2 in 1- but most functionally for dividing the living and sleeping space. Even if you do not have a lot of books, you can always put some ornaments  in catchy color  or photos in the boxes intended for books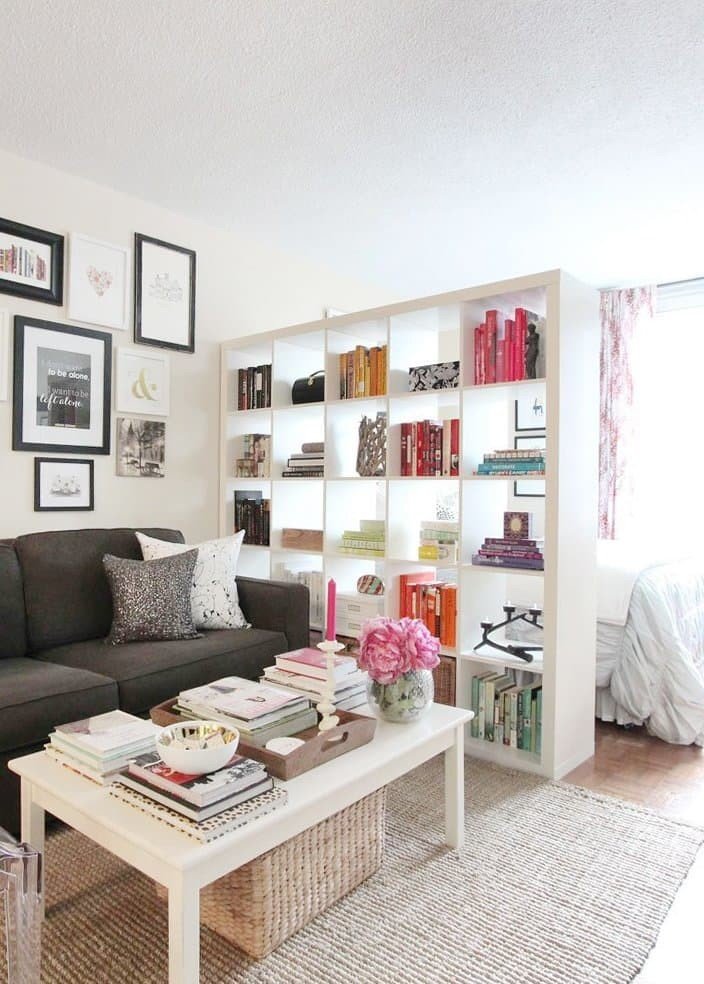 source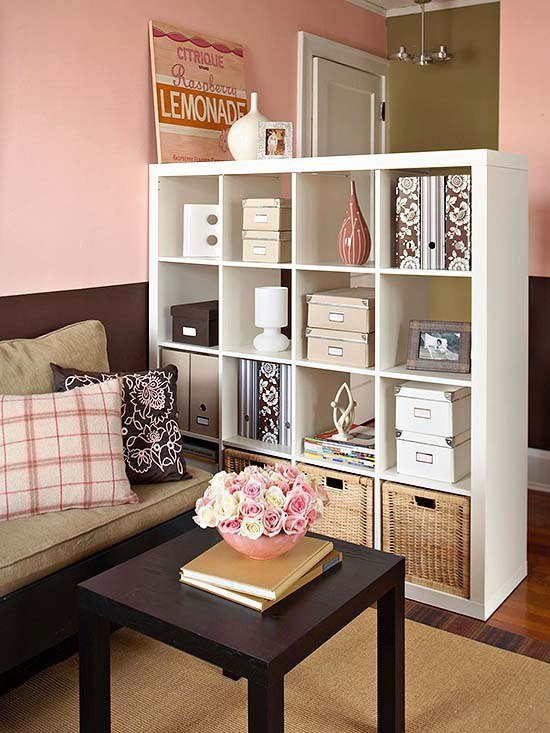 source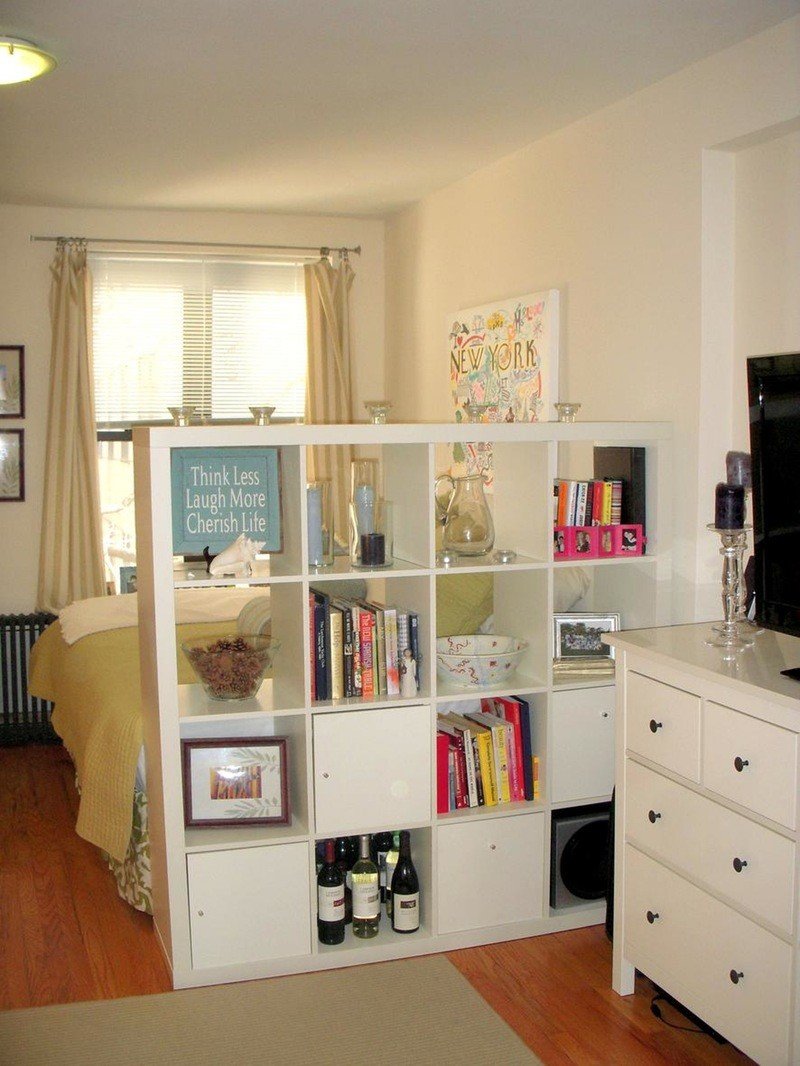 source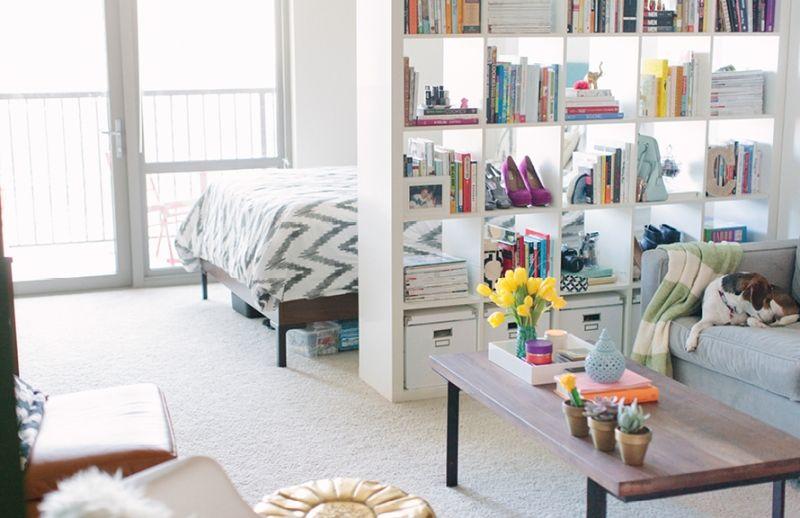 source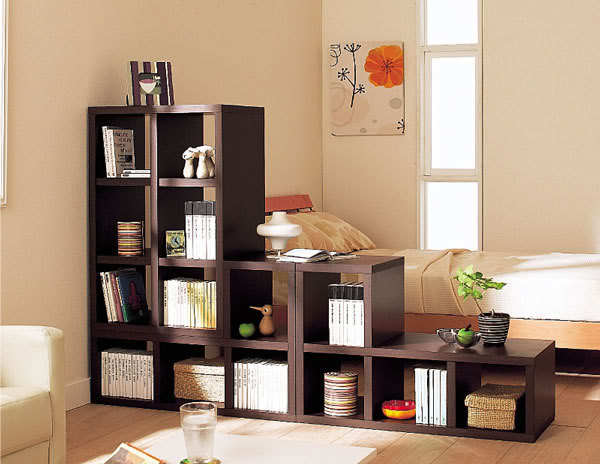 source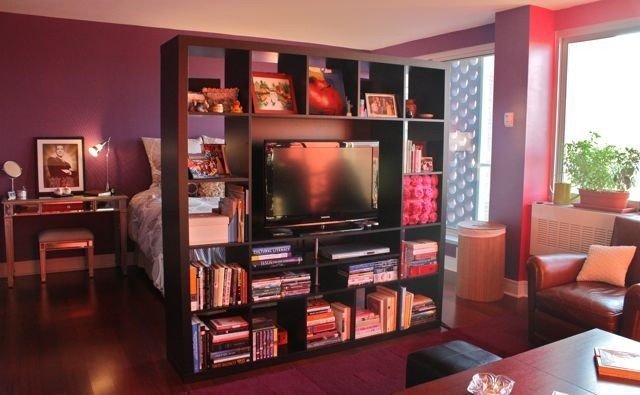 source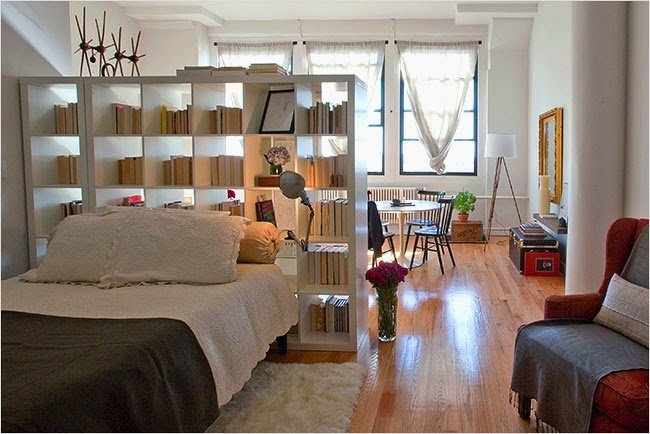 source
Curtains as dividers
It seems that this is the cheapest, easiest and promotes way for dividing the room. All you need is curtains in your favorite color and design and a cornice (depending on the space, it is not always necessary). The atmosphere would be more bohemian this way.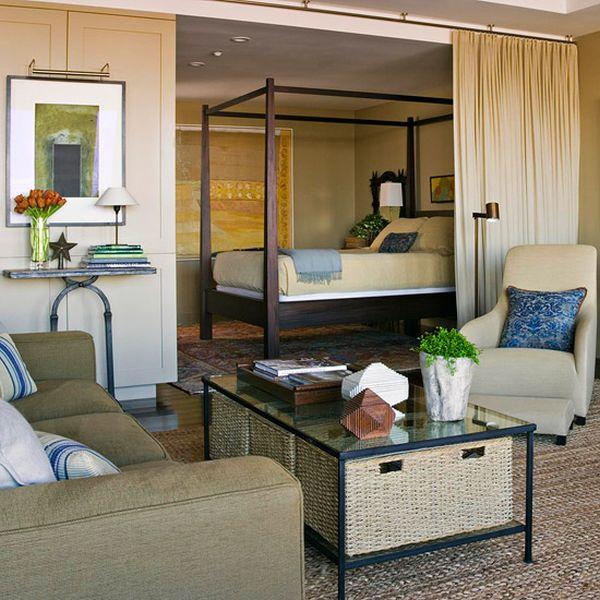 source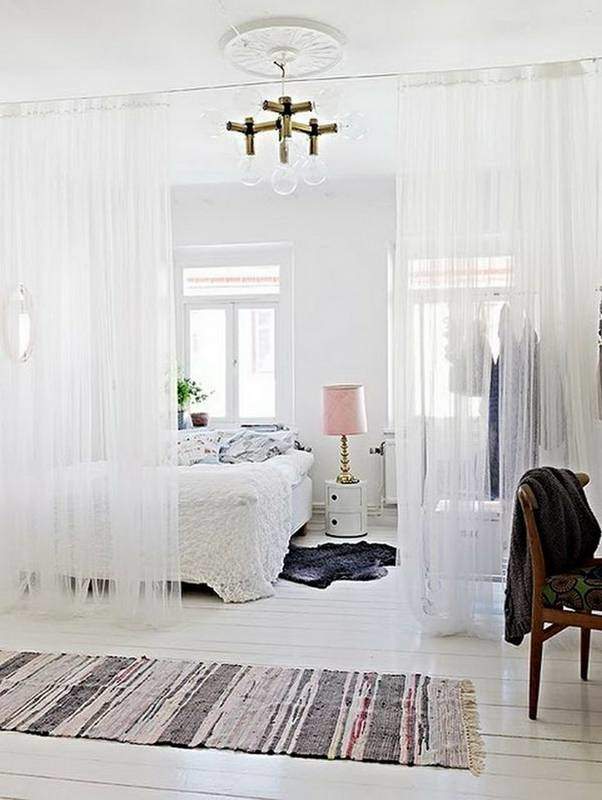 source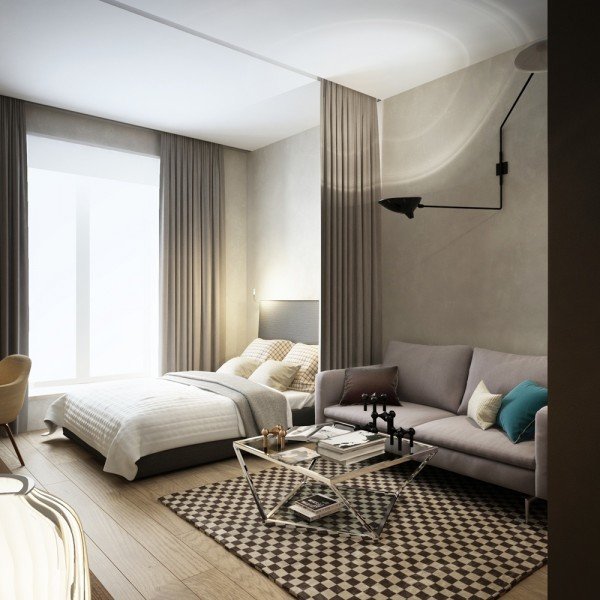 source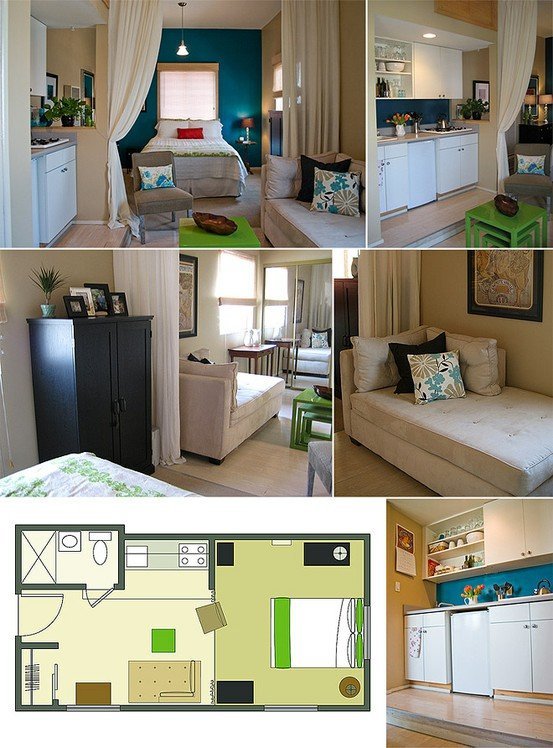 source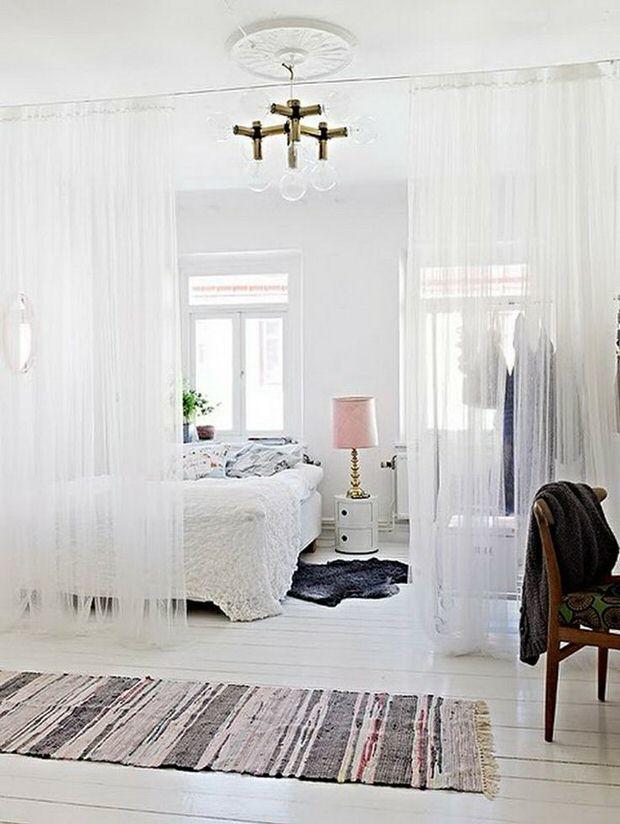 source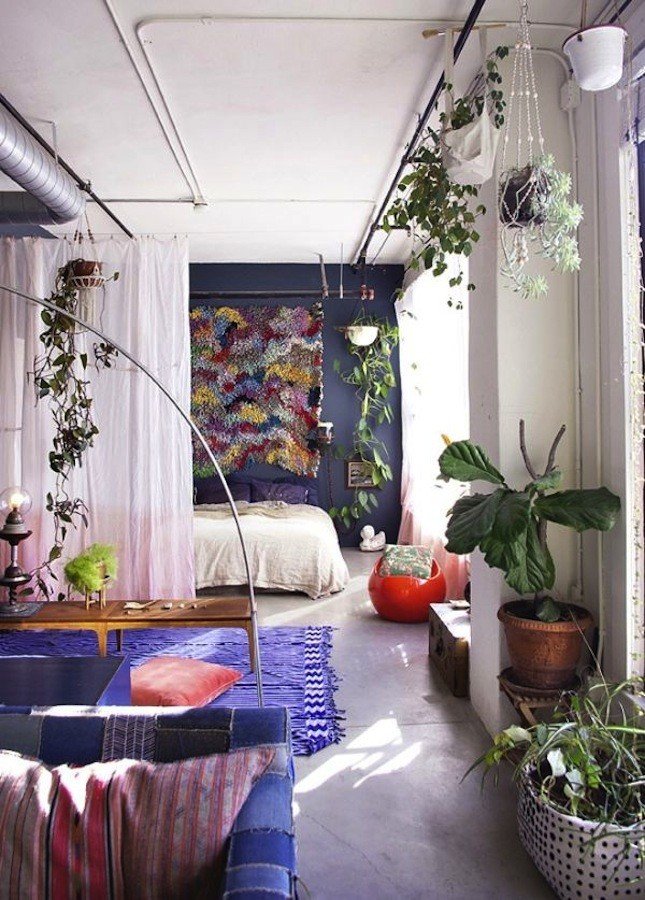 source
Different custom made dividers
So, here comes to light your personality and your taste of home design, tough it is a small studio apartment. There are millions of solutions, either homemade solutions by recycling materials, or some expensive costume made and designed solutions.