Using some interesting apple decorations you can create your dream wedding. There are millions of ways you can use apples for your wedding decoration. It is something new, something fresh and unusual. That way we are sure that your guests will be thrilled and they will have an unforgettable party. We can offer you some ideas, the choice is yours.
For start you can fill the vases on the tables with green apples, that way the tables will look more colorful, and with some white flowers in them you can reach perfection. To give a complete picture you can put apple candles on the tables, and you can use apples to decorate your chairs.
Also if you want something different and more fun than the traditional, an interesting idea is that invitations can be one juicy apple for each guest that goes with a card with some sweet message. That way your wedding will be an original and unforgettable experience for everyone.
A great idea for your cake is to look like a fruit crate full of green apples and of course some flowers in between, that way the cake would look special, very original and the most important is that the taste will be fruity and juicy, we are sure that your guest can't resist to taste it.
Look through our unique selection of pictures for more ideas.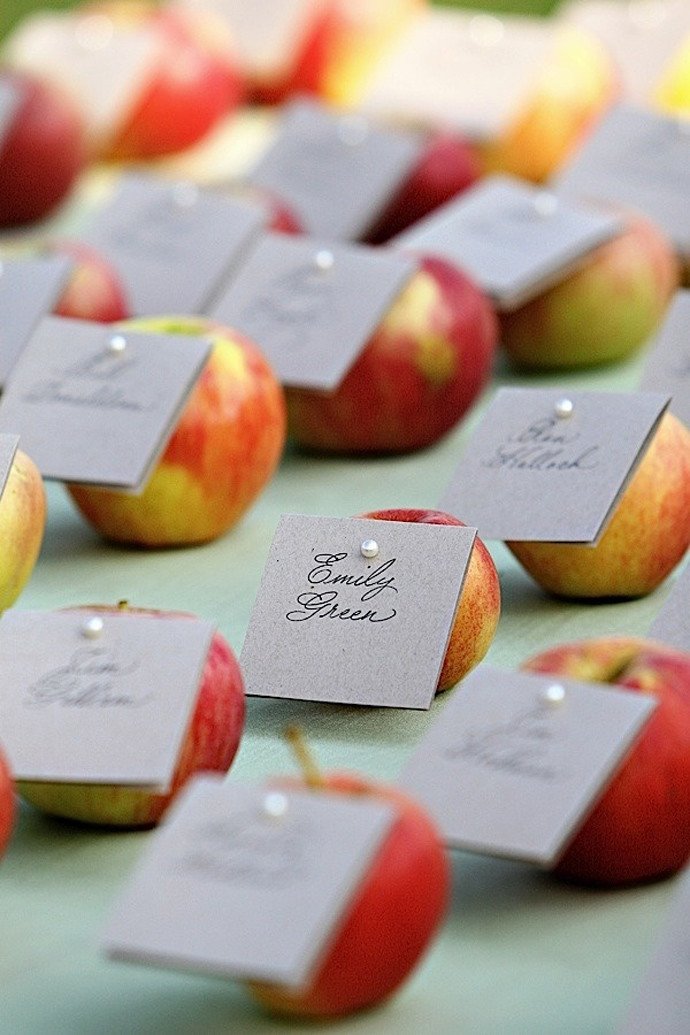 source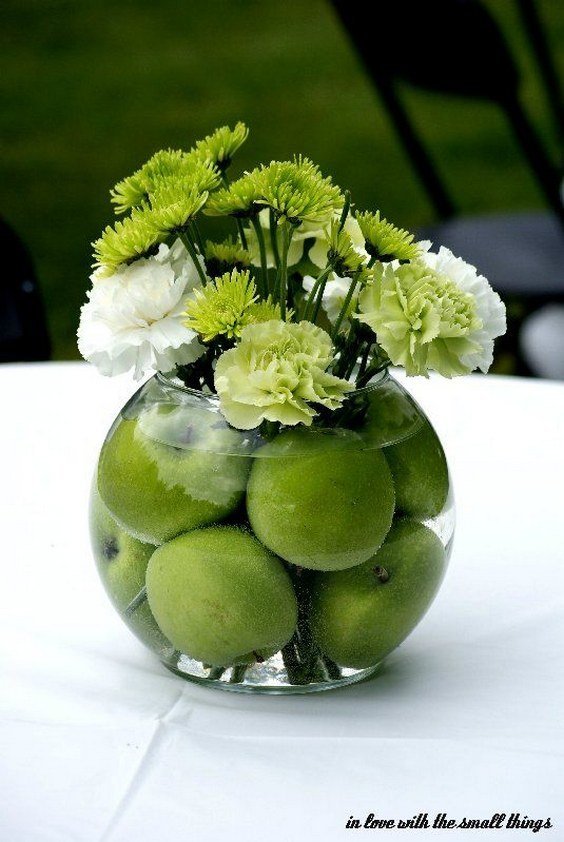 source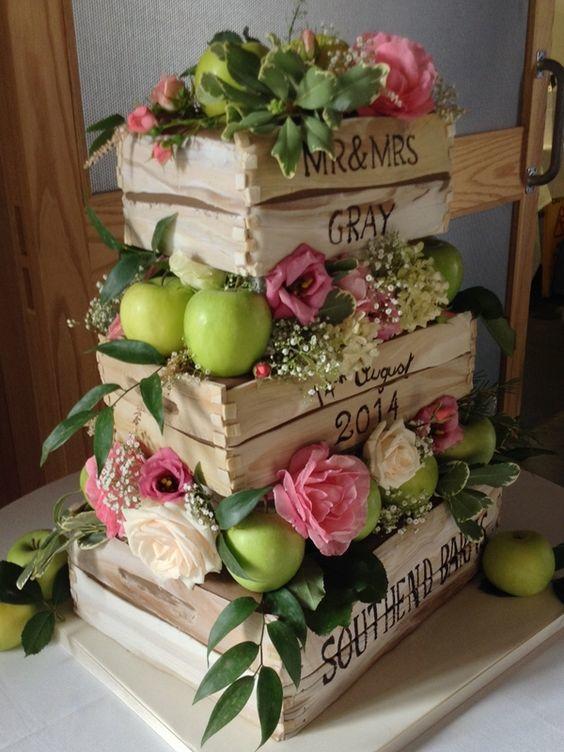 source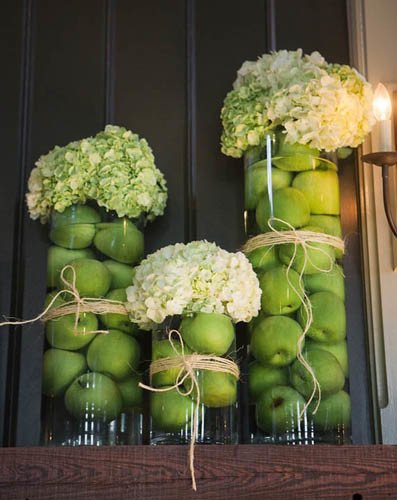 source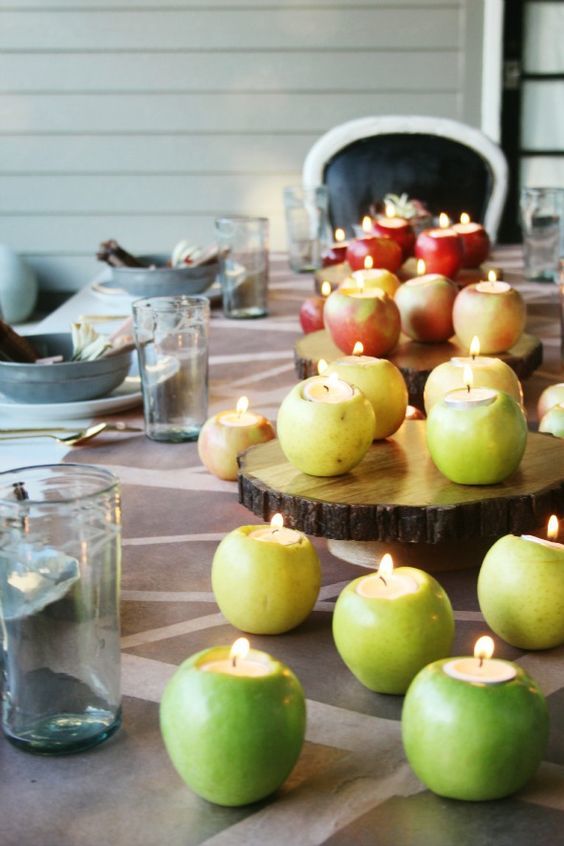 source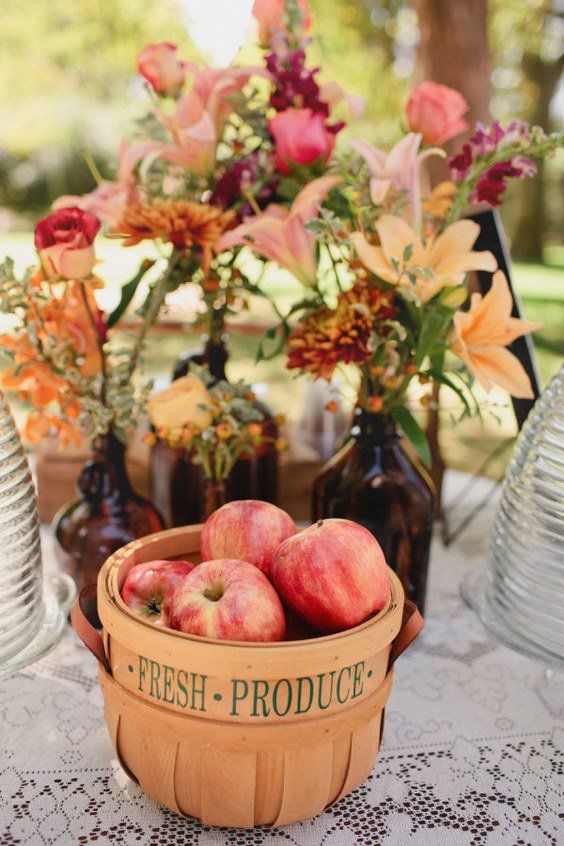 source