Your boyfriend finally proposed to you after a long tiresome weight. You are feeling giddy and excited about your next step in life. Enjoy this feeling as long as it lasts. Because soon you need to buckle up to plan your wedding. It doesn't matter if both of you plan to wed after a year or a month. Any period is too small to plan a wedding.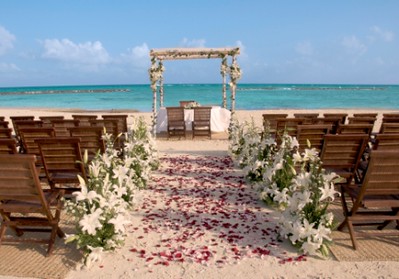 You might be thinking that you will get a small wedding with a few guests. Let me burst your bubble. You will only be able to marry your soulmate once in a life. If you want to go big. Go big.
Why Is Marriage so Important in everyone's life?
Weddings serve several reasons and are typically a special occasion in the life of the newlyweds. A wedding ceremony is typically used ato represent the couple's commitment to one another and their vows to one another. It is common for the wedding ceremony to centre on the couple's vows of devotion and devotion to one another. But even vows need to be planned ahead.
The most significant aspect of every wedding ceremony is the phrases employed to profess never-ending love and admiration between each unique pair. A wedding ceremony will incorporate additional aspects, such as an expression of the love and support of family and friends present. In addition, a religious wedding ceremony helps couples affirm their commitment to God (in temple, church, mosque) (in temple, church, mosque).
Things to do when planning a wedding
Planning your dream wedding is no easy task that you can do in the last few days. There are countless things that you will need to plan way ahead of the event. A few of them are listed below.
Pick a date for the wedding.
You must choose a date for your wedding before you can secure any venues or providers. The most typical question you'll get after announcing your engagement is, "When are you getting married?" The time of year you choose to be married will also have an impact on your wedding costs. Budget-conscious brides and grooms may want to consider holding their ceremonies in the colder months of December through February (except for major holidays) when weddings tend to be less popular and hence more affordable.
Create a Budget
In order to make a budget, you must face the facts. Others like to set an upper limit and be content if they don't go over that amount. Others are more particular about their spending habits and turn to the spreadsheet to specify how every dollar will be spent. I think budgeting is a terrific way for couples to learn about each other's spending patterns and priorities for the wedding.
Visit and Reserve the Venue
This is the part of planning your wedding where everything comes together. Your budget and the number of guests will help you choose the best place for your wedding. Also, this is the first time you'll get a sense of what your wedding day will be like. Do you want the ceremony outside and the reception to be inside (or vice versa)? Do some research to find out what kinds of places will work for your big day.
Once you have a shortlist, you can save time by calling each place to make sure they are open on your wedding date. Depending on how many people you invite, the prices of the options you have will vary a lot.
Buy a Wedding Dress
This stage is vital for certain brides. Finding the ideal dress may need many wedding store visits with your girlfriends. You may even have to travel many hours to a boutique to try on the costly dresses. In order for your wedding stylist to assist you in narrowing down your options, you need to have a broad notion of the dress's style (or, maybe, what it should NOT look like).
They know their stock and can assist you in picking your gown. They've seen hundreds, if not thousands, of brides in their gowns, so if anything isn't working, they'll likely be able to fix your worries. A groom can get themed bridal boxes for a bride to be to help her feel less anxious when deciding on all this, as may get overwhelming for her.
Decide on Catering service and cake for a wedding.
Couples engage caterers as soon as they book the venue. While visiting your favorite places, you'll want to know about catering possibilities. Some venues demand you to use their employees and give a menu sample if you can hire your caterer, do so immediately since some venues have restrictions on outside caterers.
You want to be able to offer cuisine that you both like while staying within your budget. For a cake choose a place which is not far away. And decide on a flavor that all your guests will find pleasing.
Conclusion
If you find it challenging to decide on things and think all of this is a hassle. Hire a wedding planner dont to be anxious. You will overcome this stage. And you will enjoy the wedding of your dream.