Do you want a unique Christmas tree this year? One way to have it is to decorate it in a unique way, by using unusual Christmas ornaments. What do you say about making some cool Christmas ornaments on your own? There are so many creative ways to DIY Christmas ornaments that will give your Christmas a specific look. For today, we have selected unusual Christmas ornaments made of felt. Do you usually use felt in your DIY projects? The photos below will make you want to embrace it immediately!
They can be easily crafted by you or with the help of your little kids. This is how your children will feel helpful and useful and will enjoy the Christmas magic more than ever. There are so many ornaments designs that you can make starting with Santa Clause, snowmen, deer, Christmas trees, presents, to snowflakes and so much more. It doesn't matter what type of felt Christmas ornament you choose, they will surely give your Christmas tree a different and modern look.
We invite you to look at the gallery with the most creative ornaments that we have selected especially for you. Get some inspiration from them and make your Christmas more magical than ever.  Or, if you are in doubt about what to give your friends, these ornaments make some pretty amazing gifts as well. Spread the holiday euphoria by preparing handmade presents for your special ones and let them enjoy the magic of a Christmas tree decorated with such interesting and sweet decorations. We are sure they will adore your gifts!
1.Birdie unusual Christmas ornaments
If you have watched the movie Home Alone (who hasn't?), I bet that you have spotted the bird Christmas tree decorations. Well, you can make your own version of them by using felt material. They are totally adorable, aren't they? Keep in mind to combine the colors that will work the best for your existing decorations.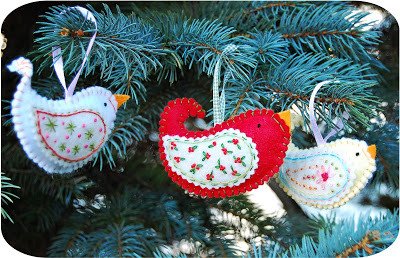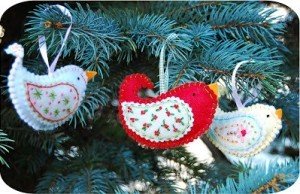 source
2. Mini Santa felt Christmas ornaments
These are the most eye-catching mini Santa ornaments ever! Don't be discouraged by the complicated look though and go ahead to give them a try. Take some time and patience, and the final results will be more than worth it, believe me!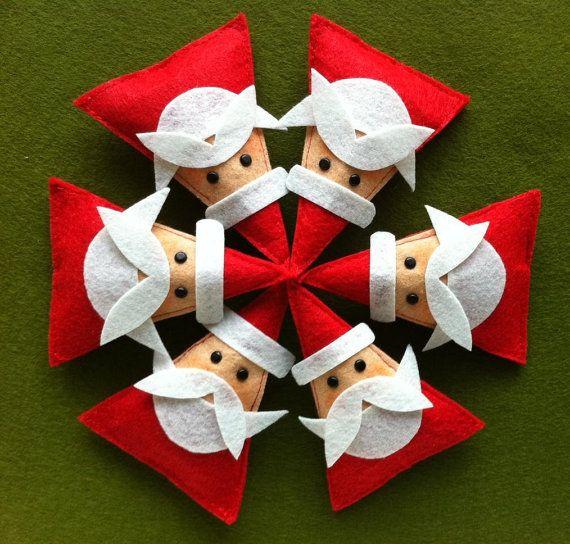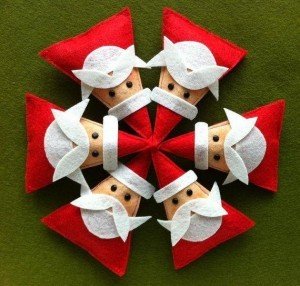 source
3. Felt squirrel  Christmas ornaments
I'm in love with these cute squirrels! Would you like to see them on your Christmas tree this year? I think that I have already found my next DIY craft. These unusual Christmas ornaments are making my hear pound!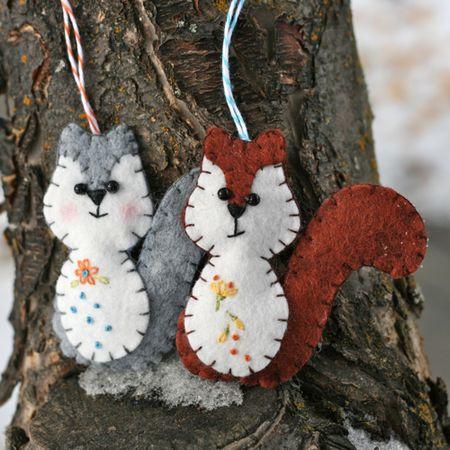 source
4. Dala horse Christmas ornament
The horse ornament is another interesting idea that you can recreate. You don't necessarily have to add it to your Christmas tree because it looks stunning added on other decorations as well.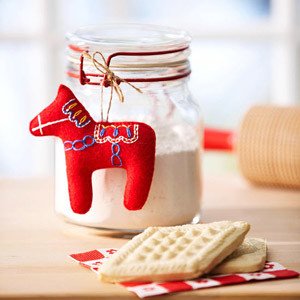 source
5.Felt pine cones  Christmas ornaments
The felt pine cones require some attention to detail and patience. If you don't have these qualities, it's best to skip them and go for another design. In case you love them, your time invested in these ornaments will be the best spent time ever.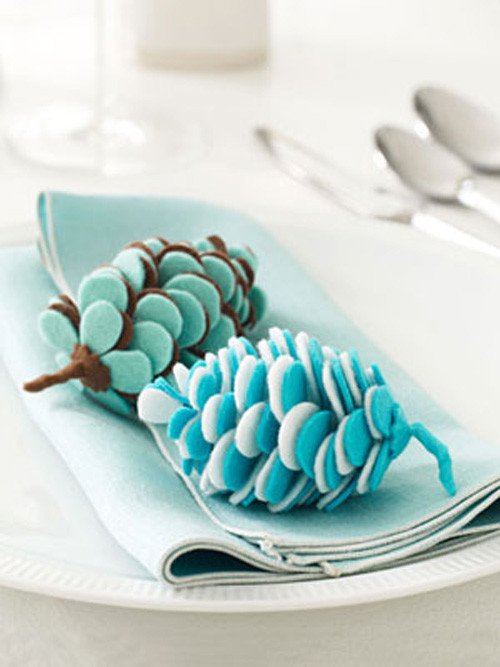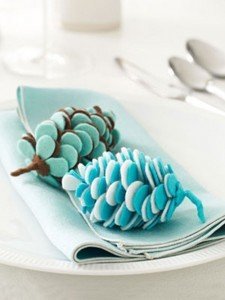 source
6.Figgy puddings Christmas  ornaments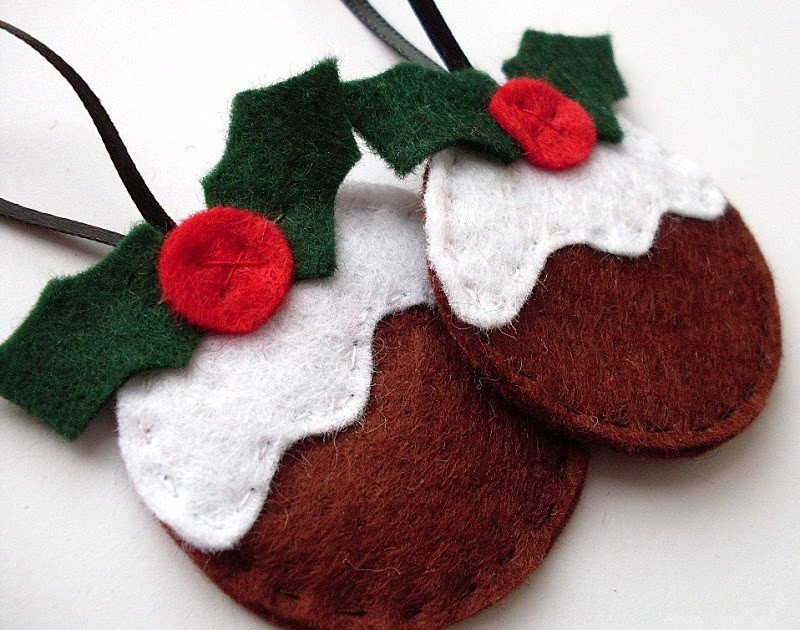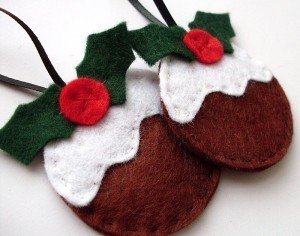 source
7.Mistletoe Christmas ornaments
Are you super busy and you are looking for easy and quick unusual Christmas ornaments made out of felt? This may be the perfect idea for you.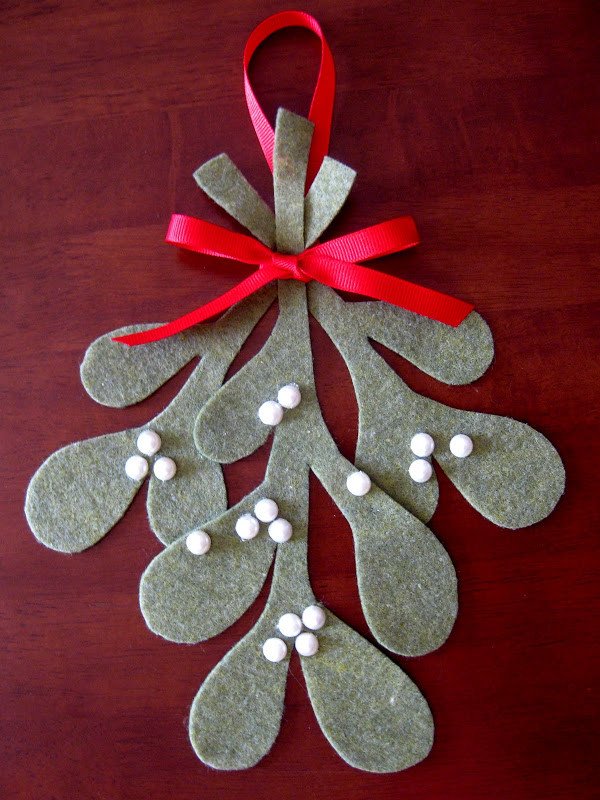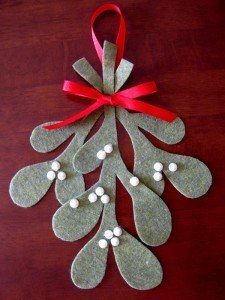 source
8. Classic red and white peppermint candies Christmas ornaments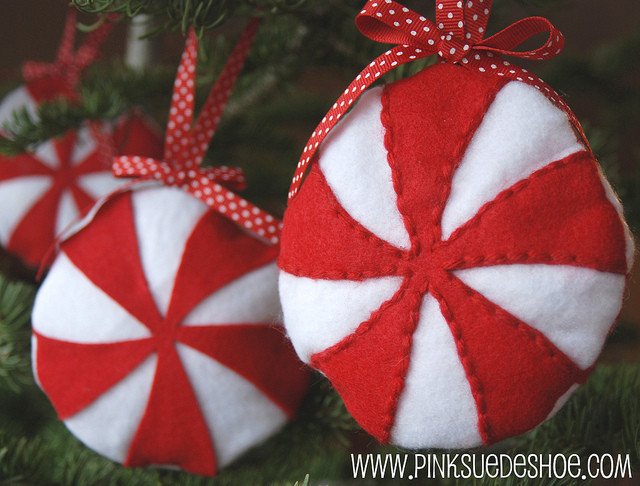 source
9. Weihnachtswichtel Christmas ornaments
Here are some of my other favorite decorations that are on my to-do list for this Christmas. How do you like them?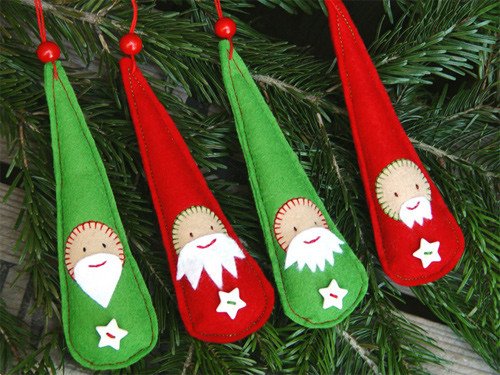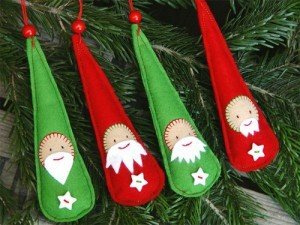 source
10. Felt santa Christmas ornaments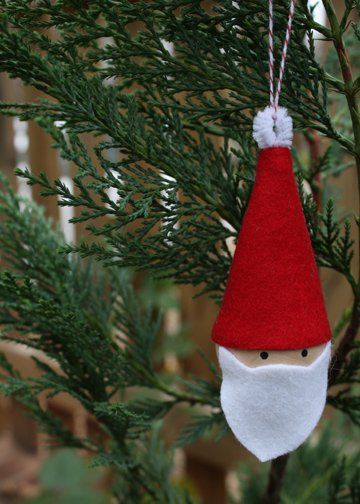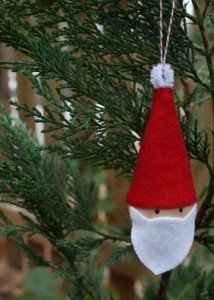 source
11. Felt snowmen ornaments
The snowmen are super easy to make if you think that you don't have the skills to make a more complicated design of these unusual Christmas ornaments. They don't require any sewing, just gluing.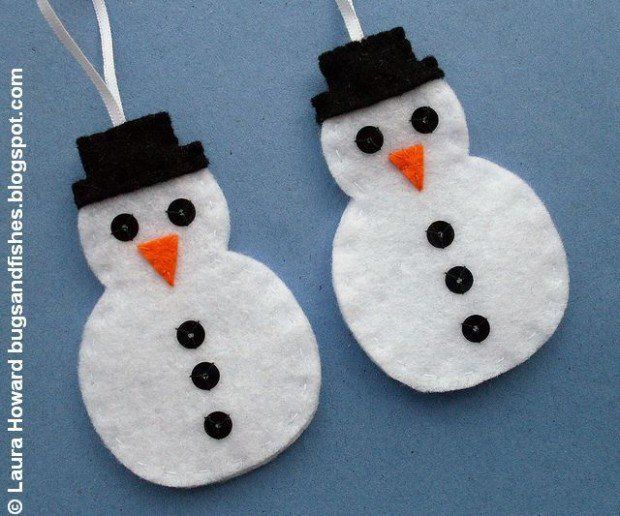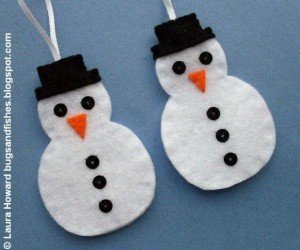 source
12. Felt Christmas tree ornaments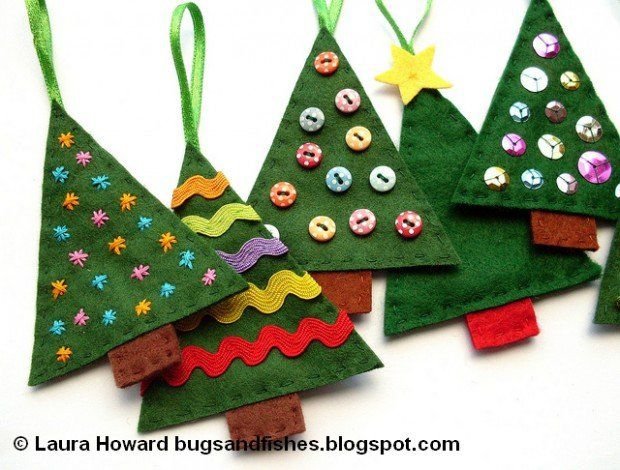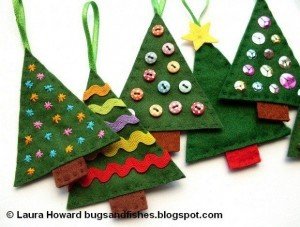 source
13. Candy can Christmas ornaments
Can you go without the candy Christmas ornaments? I don't think so! They have become such a classic staple piece on the Christmas tree, so I think that they should definitely be one of your picks for your DIY activities.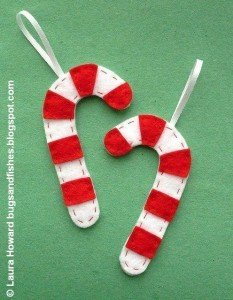 source
14. Felt snowflakes ornaments
Combining different colors of felt material in a single ornament will make them look more interesting and stylish. These white and pink ornaments will fit perfectly well with your pink Christmas color theme, so don't even think twice before making them.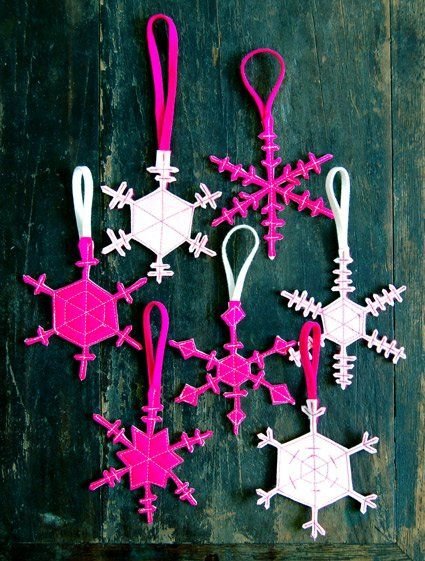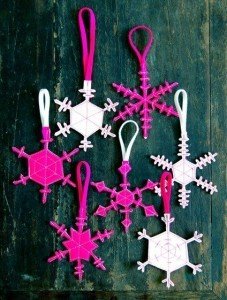 source
Closure
The unusual Christmas ornaments won't cost you a fortune and will make time pass more quickly in case you are feeling bored now that you are spending more time at home during the cold weather. They are a great way to express your creativity and skills and bragging that you have made some of the ornaments this year will be your favorite thing to do. They won't go unnoticed for sure. Get some felt, and get down to work now that you saw these inspiring ornaments.