Do you have some old sweaters you don't wear anymore, but you are not in the mood to throw them away yet? Don't do it because in this article we are teaching you how to re purpose them and get some useful home items. In the gallery below see some of them that we believe you could like the most, and start your DIY adventure.
1. DIY sweater wine wrap
Are you searching for a new creative and unusual way of wrapping the presents you give others, such a wine for example? Well, here is an interesting and very cheap way to wrap a wine bottle and repose an old sweater you dob't wear anymore that will impress the receiver of the gift.

source
2. Sweater candle holders
If you are having a party at home and want to set a table to impress, here is an interesting decorating idea you can use. These candle holders that you can DIY by using some old sweater you have will give the whole table an attractive look your guests will simply adore. Every body will finish asking where did you get them and you will be proud to explain it is your own masterpiece.
3. iPad sweater cover
This is an amazing idea you can use to make an iPad cover for you or to give it as a gift to someone else. In the era of technology that we live in we know the importance of i Pads or portable computers, so instead of throwing away the old sweater you don' t wear anymore, just re purpose it and make yourself this amazing iPad cover. If you are creative enough you can decorate it according to your personal style too.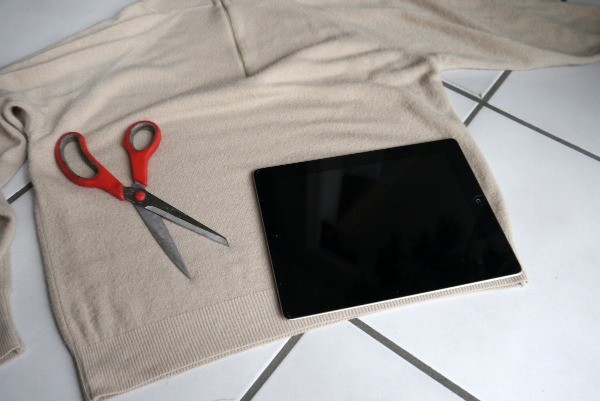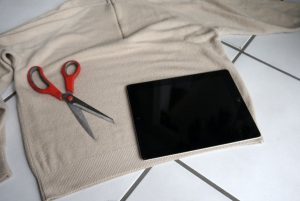 source
4. Sweater pillows
This is an amazing idea to re purpose two different old items you don't use anymore but you don't want to throw away, an old pillow and an old sweater. Take an old pillow whose look you don't like anymore, and dressed it in a new cloth using old sweater. Decorate with buttons or pom-poms for more chic look.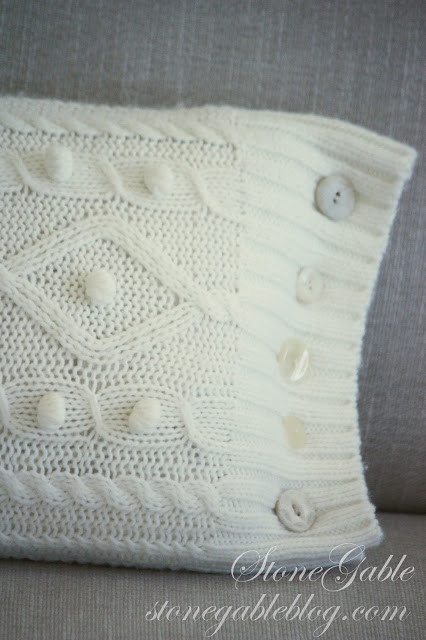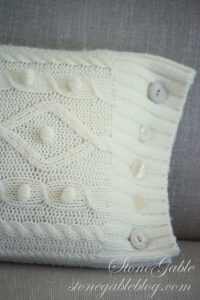 source
5.Patchwork blanket
Another useful and easy to do idea on how to re purpose old sweaters. Take several old sweaters you don't wear anymore, cut them in squares and sew the different sweater squares to each other. Voila, your patchwork blanket is done.

source
6. Easy sweater lampshade
Here is another easy to do project to re purpose old sweater and at the same time to redecorate some items you have at home and you don't like the way they look anymore. If you have some lampshade you don't like anymore, then take an old sweater and dress it up like in the photo below. That way you will get a new lampshade from the old one you were to throw away.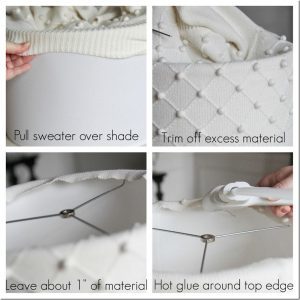 source