You don't need to settle for a limited housing plot size and design or rely on ready-made housing models. With custom build homes, you have the opportunity of controlling the size, layout, and accessibility of your dream home. A custom home builder uses the plans created by a professional home designer or an architect, designed for a particular location and a specific client.
In this post, you'll learn more about determining the perfect time to consider building a custom-built home.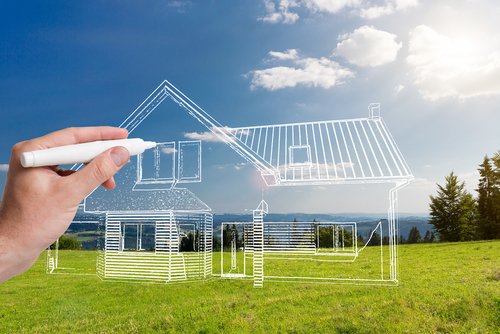 Think of Your Dream Home
First and foremost, you need to have an idea when it comes to your preferred home design for your custom build home. Custom build homes start with a serviced plot facilitated by a custom build developer. Your design idea will be your focal point for all aspects of building a custom-built house. Of course, the size or measurements will be determined once you have chosen a location and plot.
You can build a DIY home or employ your builder and architect to help you. Another option is choosing to work with a trusted and reputable developer for designing and building your custom build home with an agreed completion date.
Here are some tips and tricks when planning the design of your dream home:
If you plan to build a custom house DIY or on your own, make sure to dedicate your time, effort, and money for a massive work. Start to think about the theme you want, such as modern, contemporary, Victorian, or Rustic.
When choosing an architect or an enabler to help you, ask the right questions concerning the possible time frame of completing the project and all the costs involved.
When choosing a custom house builder, make sure to choose one with years of experience in the industry, who is trusted, dependable, and a company that reflects a good track record.
If you already have a final design in mind, talk to your developer about it, along with your budget and preferred timescale, and leave building your home to professional builders. 
You've Found the Right Plot or Location
Once you've decided on your dream home design, it's time to find the perfect location to build your new home. Custom build homes enable families to select a design and particular plot, which usually comes from 4 to 2000 serviced with various options to choose from. It's a good idea to register your intention of buying serviced lots for a custom build to make private landowners and local councils aware of this housing demand. You know that it's time to build a custom-built house if you already have the perfect location and plot in mind.
Here are the important factors to consider when choosing the right location for your custom build home:
Slope or flatness of the land, as well as the plot's direction from the sun.
Weather and natural surroundings, like field or forest.
Accessibility to community facilities and government agencies, such as schools or colleges, church, and hospitals.
Overall house design, including the garden or landscape design.
Type of neighborhood, such as child-friendly and peaceful neighborhood.
Economic status and employment rate (if you're planning to seek new career opportunities or start a business).
Access to resources, like water, electricity, and telecommunications services.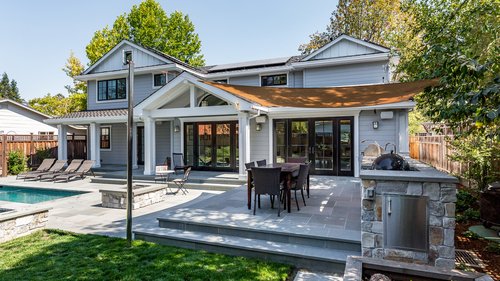 You Have the Budget
Custom-built homes cost as twice as much as personalized homes without the cost of land included. The cost of a new custom-built home is between $200 and $400 per square foot. That's why you need to set a budget beyond your expectations. Know the amount you can spend that matches the design features you want.
Here are the important factors to consider when setting a budget:
Cost of the land
Home construction
Engineering and design fees
Local fees and taxes
Landscaping costs
Furnishing and Interior decorations
Contingency budget
Note: If you're getting a mortgage, correct any errors in your credit score and consult multiple lenders to know the difference in interest rates. Talk to a financial advisor to understand your mortgage options (FHA or traditional, or variable or fixed rate). You also need to put a down payment.
You and Your Family Are Ready for the Change
You know when you're ready for a new home construction or custom build home when you have fully prepared yourself and your family for a big change. A new place means new adjustment for everyone. Explain the time frame of the construction and the estimated move date. Start looking for a new school for your children and knowing your neighbors.
Conclusion
It's vital to make the best decision when it comes to real estate. Building a new home is a major investment in your life, so a custom build home makes a wise choice. You can benefit from land optimization, superior quality, ultimate privacy, custom floor plans, unique finishes, and total home design personalization.