Recent years witnessed growing preference for at-home office settings, from small business owners to new start-up settings. Home offices should inspire creativity and/or allow a sense of trust for the incoming customers. While it is a part of your comfy home, an office remains a space reserved for professional and commercial intend.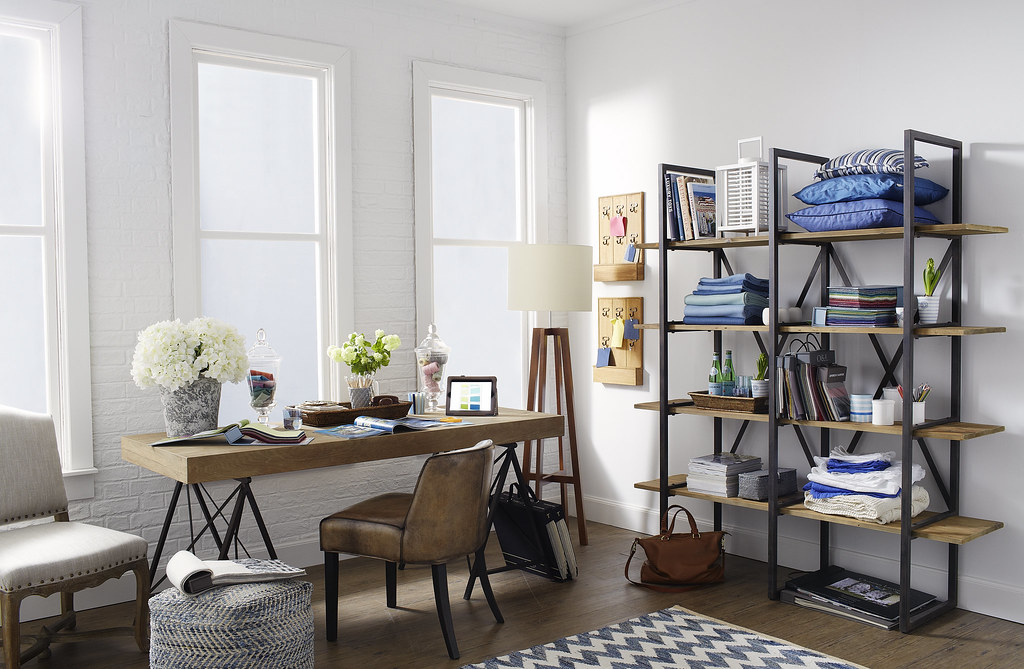 A home office that is severely neglected can easily become a hassle in terms of client retention. The space should ooze comfort and security to existing and potential clients, which can be effortlessly achieved through a strong impression. According to your professional needs and the layout of the house, explore home office ideas implemented by pros all over the world to identify the perfect space which truly matches with your personality and needs.
Discover Green and Nature
Complementing your home office with extra greenery and plants is always a plus. Find decorative plant pots or chic flower designs to provide an ergonomic and picturesque balance to the area. Plant-based attractions around the office space enable a lovely and unique persona to the space. On another note, flowers and plants maintain a calm feeling and manages cleaner air. If you adore nature, it is highly recommended to attach a corner bookshelf adorned with Snake Plants or Zanzibar Plants on some adorable small-size clay plants.
Larger Office Spaces
Home office which is identical to a comfortable work suite is ideal for professionals who seek a multi-functional space. Place a set of desks, workstations or meeting tables that would accommodate a small to medium sized team. Such a layout encourages internal coordination and collaboration. If the business expects to entertain guests or customers, adding a suitable seating arrangement is a must. Larger office spaces also provide ample area to construct private rooms that are important to take conference calls or in-person meetings. It is recommended to provide good light fixtures or large window panels to have that essential natural light in.
Do Not Compensate on Basic Equipment
Even if the equipment required is an ordinary bookshelf or a fax machine, prepare your office space with the right tools. This will allow a smooth and swift flow of work without too many interruptions. For example, an in-house dentist clinic should install dental fitouts that can entertain clients accordingly. Such planning will ensure that incoming customers will remain impressed with the level of professionalism and sophistication that can be offered. It is imperative that any home office project should resemble interior designs of a commercial scale relevant to the occupation in question.
Embrace Different Colors
Be brave with colors and experiment the perfect wall and floor scheme for your office space. Staying safe with usual trends is boring and will not emulate creativity. Home offices for professionals in creative and artsy fields need colors to complement the personality of the space and remain suitable for official purposes. A color-filled environment leaves a lasting impression on the clients and can also inspire productivity for other team members.