If there is one color that everybody connects with Christmas it is definitely red. So you shouldn't miss to use red in your Christmas decorations this year. Below we have selected some of the most creative ways that you can insert red in your home Christmas décor. We invite you to follow our gallery and find out the best red Christmas decorations that best fits your home.
1. Red and white staircase
One way to incorporate red in your Christmas decoration is to decorate you staircase. You can make it with some red carper, or a lot of Christmas ornaments and ribbons on the walls. It will any way look amazing.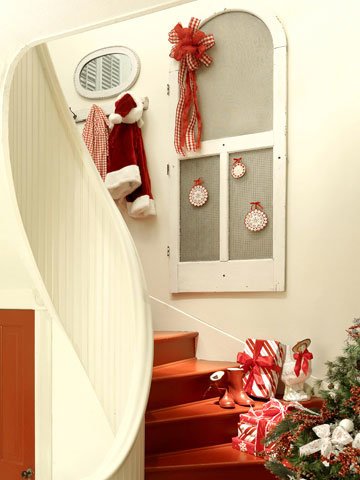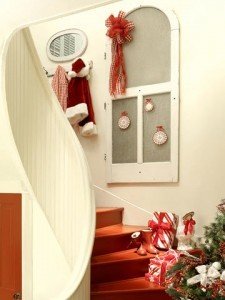 source
2. Jolly bells window decoration
Instead of gold traditional ring bells this year buy someone colored in red. You can put it on the front door or on any  of the windows in your living room. It's an interesting way to refresh you Christmas decoration.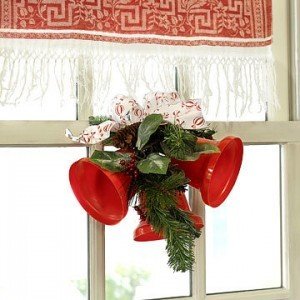 source
3. Bright breakfast nook
Why don't you have the most delicious Christmas breakfast on a creative red and white decorated Christmas table?  The kitchen and the dining room can be easily forgotten while decorating the rest of the home, but this year give your family a chance to eat surrounded with Christmas decorations in the dining room.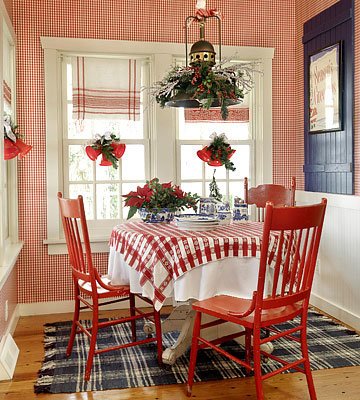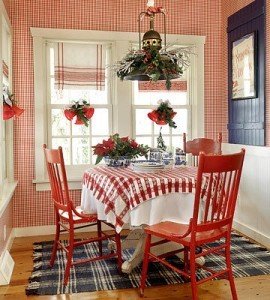 source
4. Christmas table setting
For this Christmas choose some red plates and glasses, so that you won't need any other decorations, but your home and table will look decorated in the spirit of Christmas anyway. You can add some red Christmas inspired napkins or any candle to lighten the whole holiday atmosphere.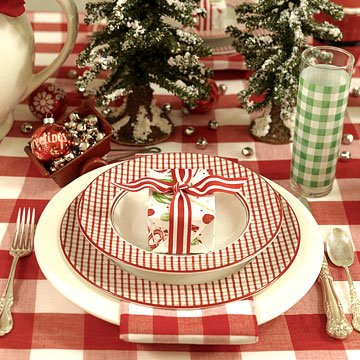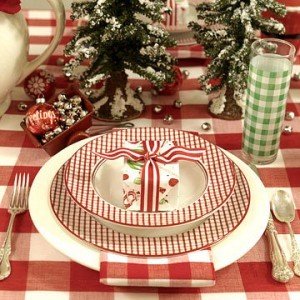 source
5. Cheery christmas cabinets
If you are going to have guests during the whole Christmas holidays, then you should definitely buy some red sweets stand full with sweets, cookies and muffins. You guests will be more than satisfy.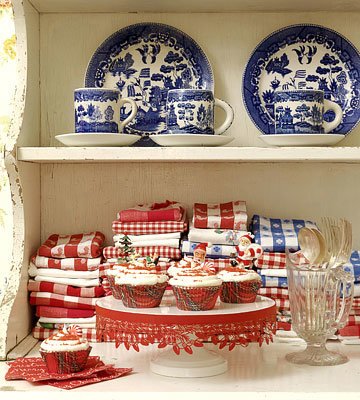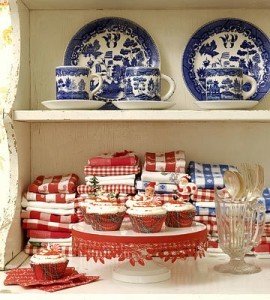 source
6. Christmas candy display
Some small red candies served in a glass plate can be an interesting Christmas decoration for your table. And, all your guests will be happy to have some of these small interesting arranged sweets.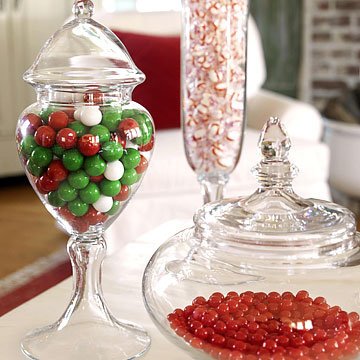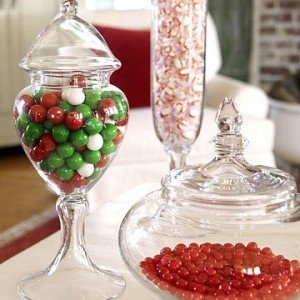 source
7. Festive fireside
Some red socks or white Christmas socks decorated with red ribbons can be an interesting decoration for your fireplace. It will give your home the needed holiday warmness and euphoria.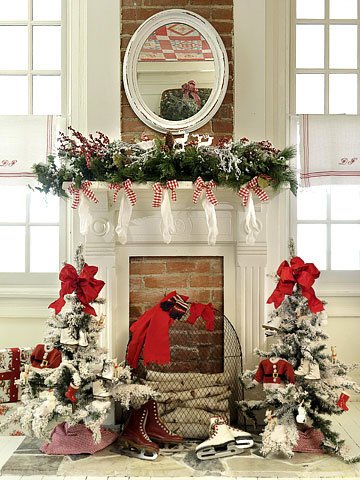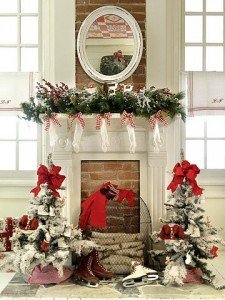 source
8. Lively living room
To have a festive atmosphere in your home you should decorate your living room in the spirit of Christmas, and the best way to do it is to use some red ornaments to decorate the Christmas tree, some red carpet to decorate the living room itself or some Christmas figures colored in red.