When the weather changes for the better, boat owners can get on the water for some warm-weather excitement. However, you might want to change up your boating routine and do something new that everyone will enjoy.
You can partake in all sorts of activities on the water, whether you're out there for an afternoon or an entire weekend. Here are a few fun things you can do on your boat this summer.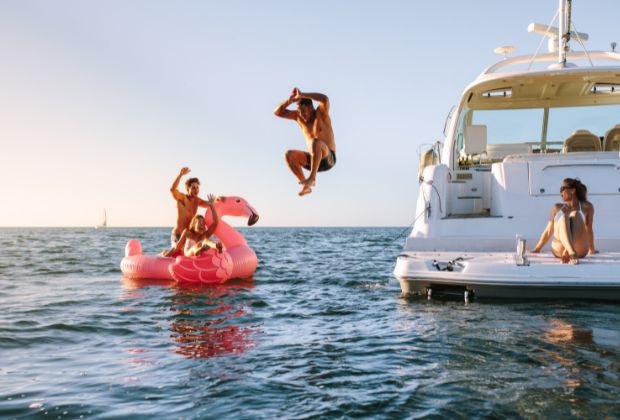 Find Some New Fishing Spots
If you enjoy fishing, your boat can help you reach new fishing spots and get a big catch. Islands, tributaries, and secluded areas offer some of the best fishing spots in the summer. Exploring in your boat and dropping your line in new places will help you reel in the best game.
Many fish species congregate in areas with underwater structures. You should start by searching for places that offer ample hiding places for fish. Look for areas with plentiful seaweed, mangroves, and rocky shores, but beware that you could get stuck in these areas. Ensuring you have everything you need for your next fishing trip will make it easier to reel in a big catch. For example, tools such as sonar and a troller will make your search easier.
Camp on a Secluded Island
Another fun thing to do with your boat in the summertime is camping in remote areas. Secluded islands, state campgrounds, and other unpopulated areas can be exciting to enjoy nature. Make sure your boat is securely anchored before moving your supplies to a dry location onshore.
If you're planning an extended camping trip, prepare well so it isn't cut short. Bring basic supplies such as food, a tent, and a sleeping bag. You'll also need additional things such as bug spray, sunblock, and a change of clothes to stay comfortable during your trip.
Take a Multi-Day Cruise
A multi-day cruise might be in the cards if you're near a large body of water with access to multiple tributaries and recreational areas. Taking your boat on a long trip to explore the water and attend events can be a lot of fun so long as you're prepared.
You'll need extra fuel, a navigation system, and any personal supplies. You can spend your time hitting beaches, waterfront restaurants, and even hotels! Refuel at marinas, and remember to bring cash and your mobile phone in case of an emergency.
Stay Safe on the Water
There's no telling what could happen during your next boating adventure. Staying prepared and knowing how to take care of your boat. A fire or an electrical hazard can leave you with few options, so knowing why your marine battery overheats and what to do can prevent you from getting stranded on the water.
With so many fun things you can do in your boat this summer, it's hard to know where to start. Set aside some time before launching to ensure your vessel is ready, especially if you're heading out for more than a day.