Are you bored sitting at home? Want to do something but also do not want to go on a long trip where you need to move a lot, you just want to sit back and relax but also want to feel the thrill of accomplishment?
Then why not go on a fishing trip. You can lay back and relax, but also have the thrill of catching that big fish. But even though this is a relaxing holiday activity, it still poses some challenges.
Want to know how to be best prepared for it? Stick around and you will find out.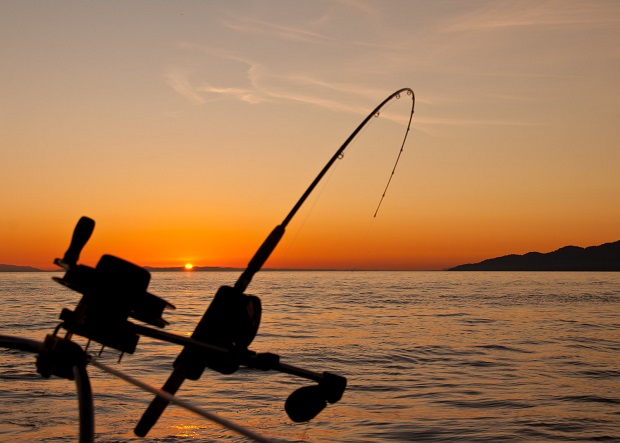 Things To Consider Before The Trip
Now, before you set off for your exciting journey, you need to take into consideration some factors on how you want to experience everything. Some of these factors include-
1. Group Or individual
This choice is quite self-explanatory, do you want the whole boat to yourself and enjoy some alone time with peace, or do you want to enjoy the activity with a group of like-minded people and have a fun time.
You can also consider going on your own boat by yourself or with your crew. If you do not have one and enjoy fishing often then maybe it's time to look for some fishing boats for sale. But this is a critical task and you will have to think about some factors involved like size, crewmates, type and condition of the boat, and any additional features.
2. Location
Fishing experience can change with the location because all have unique settings besides not all kinds of fish are available everywhere! You can go either inland, nearshore, or offshore based on what kind of fish you want to catch.
Inshore fishing areas tend to have smaller fish while the more offshore you go, the bigger and tastier fish you can get.
3. Competition
Do you want this fishing journey to be competitive or just a laid-back activity with your family?
For example, if you want to get a sweet rare monster-sized fish, you better set your charter to private and go offshore.
But if you want this to be just a friendly event, get on a shared charter and enjoy the rest of the time with other anglers or your family members.
The Actual Preparation
Most of the necessary items will be provided by the charter, but you also need to bring some amenities on your own just to be on the safe side. Here are a few things that you should consider while preparing for your fishing trip:
Gears
Most fishing trips start in the morning, be sure to get a good night's sleep the previous day so that you do not doze off during your trip.
While gearing up, there are things you need to keep in mind. Your fishing attire should depend on the season and weather, get rubber-soled shoes so that you won't slip and fall, and help you gain much more flexibility.
Essentials
Bring some sunscreen, polarized sunglasses, a mini first-aid kit, and seasickness meds (like Dramamine). Carry them in a backpack.
Bring along a cooler with you. A small cooler for keeping the drinks and snacks for your trip and a bigger one in case you want to store the fish you catch.
Even though every charter provides you with safe drinking water, anything can happen, and it is in your best interest to bring some by yourself.
Test The Radar
If you are thinking of going solo, be sure to test your boat's radar system, otherwise, you might not know which way you are headed to.
Some radars have multiple functions and require some know-how to get used to.
So be sure to check your gadgets before you head out, especially if you are thinking of going offshore.
Medicines
This one is also for those who are willing to go offshore rather than fishing inland.
The water there is dynamic and the boat may shake repeatedly due to the unruly waves. If you are not used to this movement, it is easy to get motion sickness or seasickness.
So, to avoid this undesired feeling, take some medicines beforehand, especially when there are other anglers with you on the same boat.
Keep a first aid kit just in case of some unexpected injuries.
Weather Reports
Weather reports are one of, if not the most crucial thing you must know of before setting off on your fishing trip.
Yes, the weather is unpredictable, and something unexpected may come up which might not have been in the day's forecast by the weather channels, but it is still of utmost importance that you check weather reports regularly before setting off on your trip.
Have A Planned Route
If you are thinking that you want to travel far offshore and fish while watching the beautiful sunset, well that is not quite how things may always work out.
You must have a planned route from the beginning that includes stops for a meal or a short break.
Where you want to go for fishing also should be a part of this route selection so that you do not stray off too far from your route.
What To Do With The Fish
Now that you are enjoying your time and you have caught your first fish. Congratulations, but what are you going to do with it? If you want to keep it so that you can serve it on the next family dinner, the fish must be large enough to meet the legal limit, which will allow you to keep it otherwise you will have to release the fish.
If the fish is not on the legal limit, or you just want to practice catch and release, you can just take the fish, capture a few photos if you want to, safely remove the hook from the fish and slowly release the fish into the water.
If you are a first-timer in this catch and release, the crewmate of the boat will show you how to do so at first, but after a while, you will get used to it..
Final Thoughts
You know, there is a famous saying that all good things must end? It is the same for this marvelous trip of yours. But there is no need to be sad about it as you can come back next year to beat your record of this year. And if you are lucky enough, you might just find the same crew you went with during your last fishing expedition, and go along with them this year as well and reminisce about the previous trip.