Travelling to exotic places is something everyone loves. Meeting new people, trying rare cuisines, going on adventures and taking brilliant pictures back home is what travelling is all about. But there is something that most people aren't much aware of. It's the world under the sea!
If you are curious about how the underwater world looks like, this post is just for you. Here you will get to know where to start diving, what diving courses you need to take and how companies like Naturetrek wildlife holidays can help you find the best tours available. So, without further ado, let's get right into it. Here are the pointers you need for planning your first scuba diving holiday.
Top of Form
Bottom of Form
Where to start?
Underwater adventures are available in almost every country. If you don't have the expenses, you can even skip travelling to the vibrant reefs of the world. Diving can easily be done in the lakes if there is wildlife in them. Travelling to the furthest end of the world to see a fish shouldn't be a barrier in your plans. You just need the right mindset and proper training. That's all.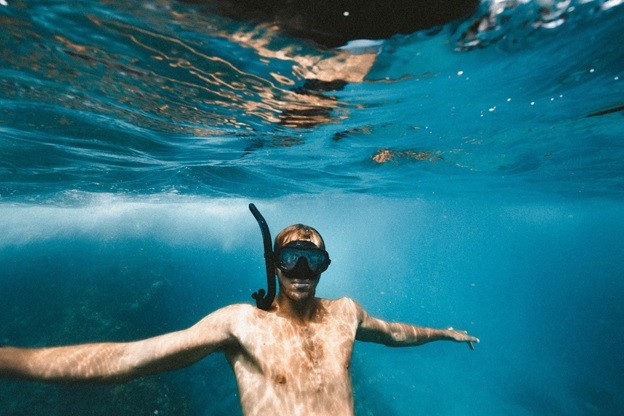 Diving courses
If you are considering diving, but are unsure whether you'll enjoy it, we have good news for you. There are many dive schools out there that offer an introductory dive. It can be a great way to get a taste of scuba diving without paying for a diving course. There are some safety rules, necessary underwater diving equipment and common hand signals used underwater, which you'll need to learn. If you are going for a complete paid course, you will get a personal instructor who will guide you through everything.
There are multiple courses available per your diving plans. If you are a beginner, you can start with an entry course. The entry courses are cheap and usually take 3 or 4 days to complete. In these courses, you get to know about the essential gear and how to use it. There may be a theory exam as well so watch out for it. After the training, you will have to show the instructor that you are ready to take the plunge. Once everything is done perfectly, you will get a certification saying that you can dive up to a certain depth.
If you want to dive into the great oceans you can proceed to the advanced open water diving courses.  These courses can be taken right after you are done with your entry course. In this course, there will be numerous specializations and you can choose whether you want to specialize in night diving, wreck diving and even buoyancy control. This certification may allow you to dive more than 30 meters into the sea. You will have the skills to follow your dreams. These diving programs will be as engaging and enjoyable as your determination. There is an entire world waiting for you under the sea and watching the aquatic creatures leisurely swim past by you is enjoyable.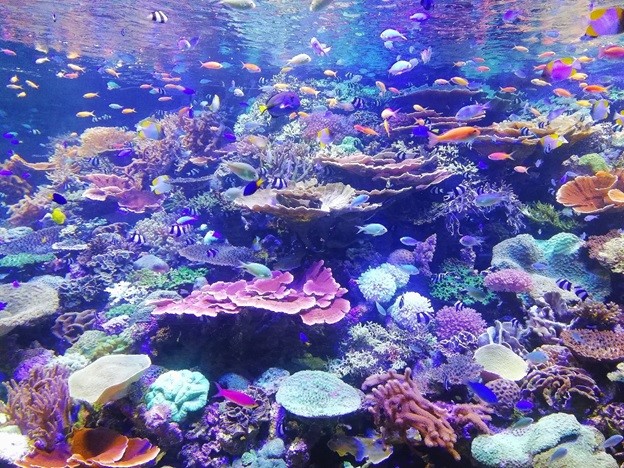 How much does a diving cost?
Granted that nearly all underwater diving courses have something similar in all of them, the prices, however, may differ. This is normally because of the competency of the instructor and the technology equipment offered. The costs may depend on the country you are living in too. All in all, the courses may range from USD 300 to USD650, according to some estimates.
Pricing shouldn't be a barrier when there is interest. If you have a passion for diving and underwater adventure, money matters just melt away. Once you are a certified diver, you can keep your skills from getting rusting by joining diving sessions. These diving sessions don't come with a hefty price tag and you can do them for around just USD 50.
Dive Duration
How long can you last underwater? This is a serious question. Even with the oxygen supply, there are certain limitations that you need to consider. The time spent underwater depends on many factors. The most important of these  can be the rhythm of your breathing and your body movements. One can take longer sessions with experience. If you are diving often, you'll learn to breathe more calmly and move more smoothly underwater. If you want to know the average time a diver can last under water comfortable, then an average would be between 45 to 90 minutes.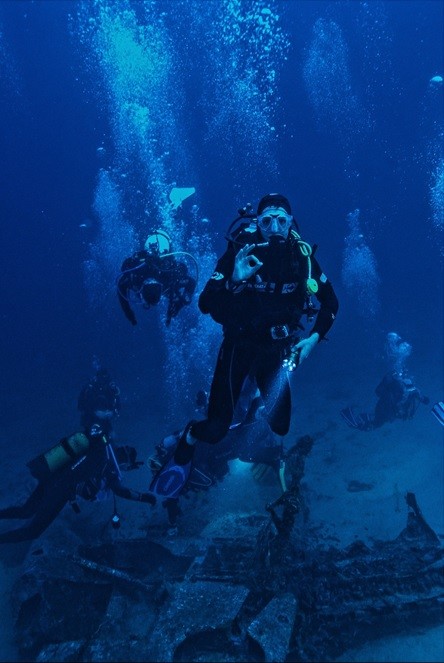 Popular Diving Spots
If you are looking for some budget-friendly diving destinations then the countries on the top of my list include Thailand, Egypt, Indonesia and the Philippines. Why? Because they are budget-friendly. If you want to travel to these areas to get a diving course, then let us tell you that those will be cheap. You will have to manage your living expenses in these countries, but they too, won't be much. Some of these places may offer you a double bang for your buck as they have some of the most enticing underwater destinations.
Still, if you want to know more about some good diving destinations, here are some details we can offer you.
Galapagos Islands, Ecuador
This place is one of our favorites. It is remote and that's why this archipelago offers an array of unique wildlife. The land is also as beautiful as the underwater world here. If you have someone with you who is scared of underwater diving, they can have a good time on the land while you explore the seas. In Galapagos Islands, you can come across some gently floating eagle rays, schools of hammerhead sharks and some sea lions. There are times when the whale sharks make their appearances as well. If you like reptiles, then you can find some swimming lizards and marine iguanas here too.
Raja Ampat, Indonesia
Oh, the beautiful land and sea of Indonesia. Truly a paradise for divers. Why? Because it contains 75% of all known coral species in the world! And you also have more than 1400 species of fish that you can swim along with. If you are a fan of marine mammals such as dolphins and dugongs, you will find plenty of them here. Due to all these factors, we conclude Raja Ampat as one of the best dive destinations around the world.
Red Sea, Egypt
Looking for colorful corals and sea treasures? Red Sea of Egypt has it all! The sea is famous for its wreck diving. There is the Ras Mohamed Nature Reserve that is one of the most diverse places for diving. You can also find several shark species here along with beautiful corals and magnificent stingrays.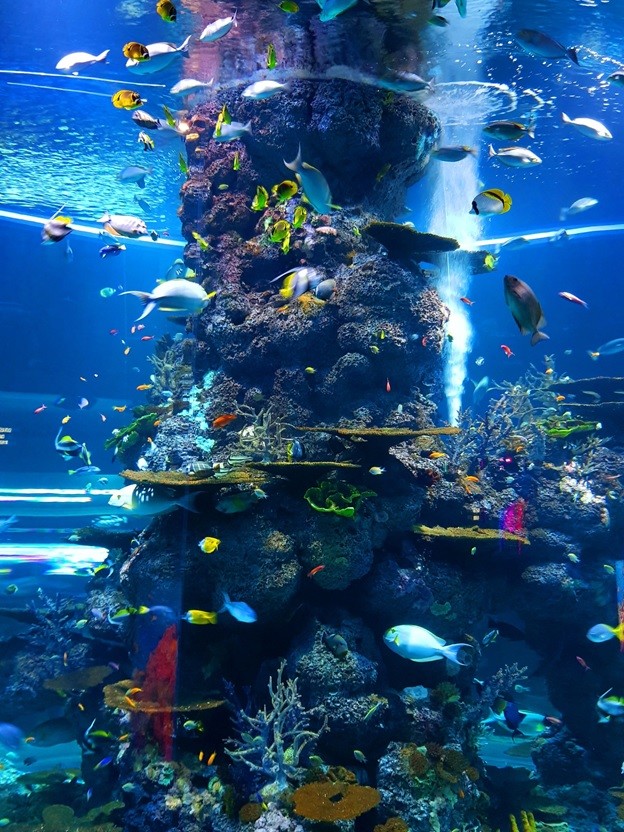 Ending Note
This was our brief summary about underwater adventures that you might be missing out on. Training is of the upmost importance, so make sure you have it. Getting help from tour guides and companies is also a smart thing to do. You don't want to end up at the mercy of the locals. Good luck.