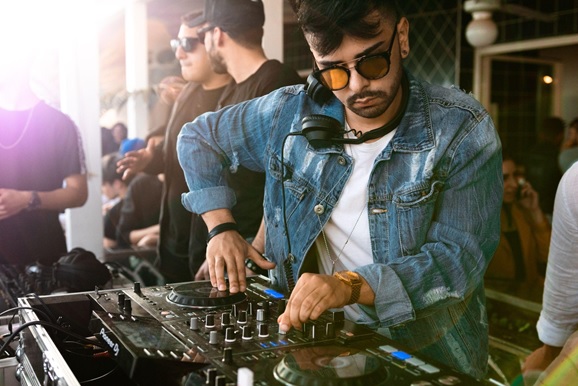 Image Credit: Pexels
Whether you're planning your wedding, organizing a big birthday bash for a family member, or have been reluctantly assigned to the party planning committee for your company's next holiday party, one of the biggest questions you'll face is regarding the entertainment—live music or dj?
When confronting this age-old question, it's important to weigh your options to come to the conclusion of what atmosphere you're looking to create for your event. Here are a few things to consider as you make your decision.
What Type of Event Is It?
Depending on the type of event you're putting on, you'll want to make sure you're choosing the right musical entertainment. For More lowkey events, like formal dinners and smaller gatherings, hiring a live musical act is typically more appropriate than a DJ. A live band or singer can play their music softly in the background while people mingle, and they can also assist with announcing things like "the buffet is open!" or "last call!" However, if your event is more upbeat and you want to encourage people to dance, hiring a DJ may be your best bet. DJs are great for events such as birthday parties, celebrations, or other occasions where people will be in good spirits.
What Is the Crowd Like?
The type of live entertainment you hire will depend on the demographics of the people attending your event. For older folks, as well as children, a live musical act can be a great option, as a band or singer like Michael Francis Sinatra will be able to keep the crowd entertained and hold their attention for a longer period of time. However, if your attendees are on the younger side, a DJ can be a great choice due to their ability to access more current music. DJs are also fun because they tend to interact with the crowd and can really get everyone on their feet and dancing.
How Much Are You Willing to Spend on Entertainment?
Figuring out how much money you are willing to spend on entertainment can also help you determine whether to hire a live musical act or DJ for your event. Depending on how experienced the musician, DJ or act in question is can determine how much you can be expecting to fork out for their services, as well as how in-demand they are, the going rate for similar acts, how far the event is from their house, and any other concerns to take into consideration. This is why it is important to do your research before officially hiring a live musical act or DJ for your event, as you will want to weigh all of your options to ensure you are choosing the one that makes the most sense for your event.
However, don't cheap out on a less-than-stellar live musical act or DJ just to save some money. No matter how big or small your budget is, you will be able to find an act or DJ that you like and that fits into your vision of how your event will go.