Has summer inspired you to reorganize you home and garden? Are you less of ideas how to do it? Are you searching for some new and decorative ideas to bring the spirit of summer in your home? You will be surprised to hear our new propose for you: painted rocks to decorate your garden and even your living space. All you need for this decoration type is small rocks, colors and a painting brush. And, your creativity, of course. If you have a yard and some free time, then this text is for you. If you already don't know how to beautify your surroundings because you've tried everything, we guarantee you'll love these painted rocks decorations.
Decorating the garden, yard or yard with decorative stone is becoming more and more popular, especially because of its versatile use. There are different types, sizes and colors of decorative stone. So, in accordance with their properties, the role changes depending on the need and taste of the gardener. Pebbles and river stones have a smooth and round surface, so they are mostly used to beautify the garden. Predominantly are used shades of gray to light brown color of the stones. Usually we set them around the plants. As ground cover, stones prevent the growth of weeds, and retain and conserve soil moisture. Rocks and larger stones are used to build rock gardens and shape ponds. Decorative stone is an excellent solution to the problem of accumulation of excess water in the garden.
Painted Rocks As Decorations In The Garden
Small gravel is available in different sizes. It can be used for drainage in flower beds and in containers. It is available on the market in white and light brown. Due to its rounded shape, it is easy to move. But you should not use it as a support for garden furniture. You can use it to cover paths, driveways and terraces. Small stones are ideal in combination with garden tiles. The use of decorative stones for the entrance of the yard, or for the path in the garden, can be a cheaper and more colorful alternative to paving. The best stones for this purpose are crushed gravel of larger size. Such stones are more suitable for walking.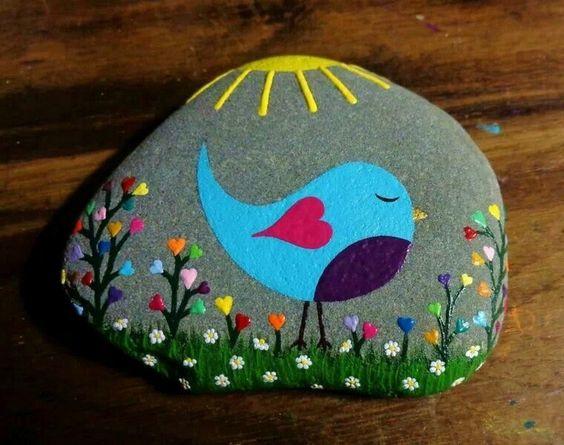 You can choose the design and the pattern that you love. Also, you can experiment with different colors and different themes. You can even add some of your favorite book phrases or your and your family members names. The ideas that can come on your mind are endless. You can chose rocks in different shapes and sizes. You will love painting it and finding new ways to express your creativity. It is not only a cheap, but at the same time an interesting and creative way to bring something new in your home decoration. To start, we offer you some of our favorite rock painting ideas, that we are sure you will love too. Enjoy them !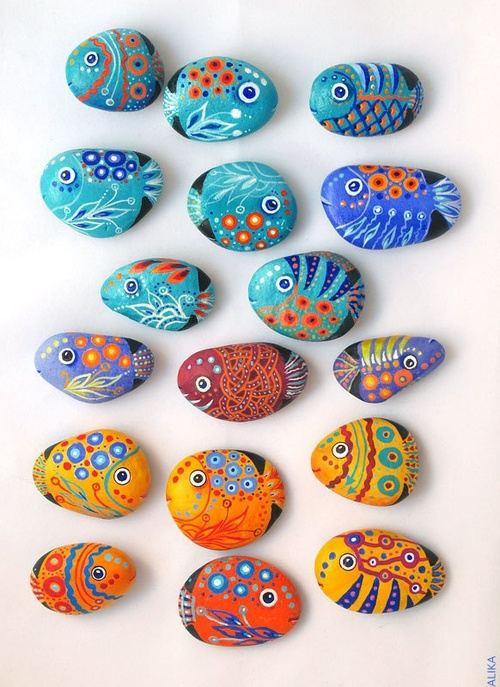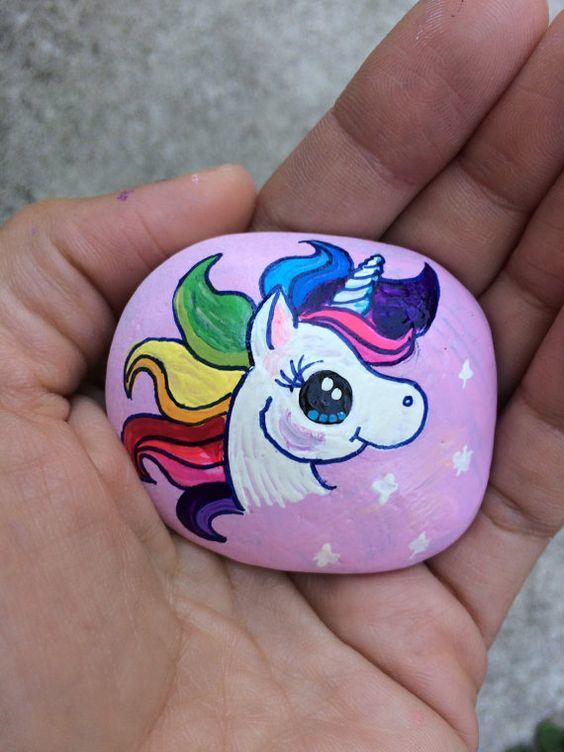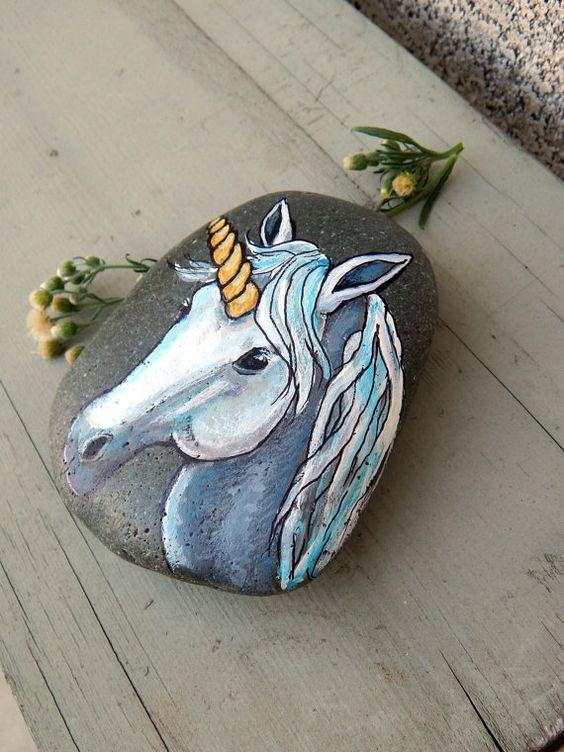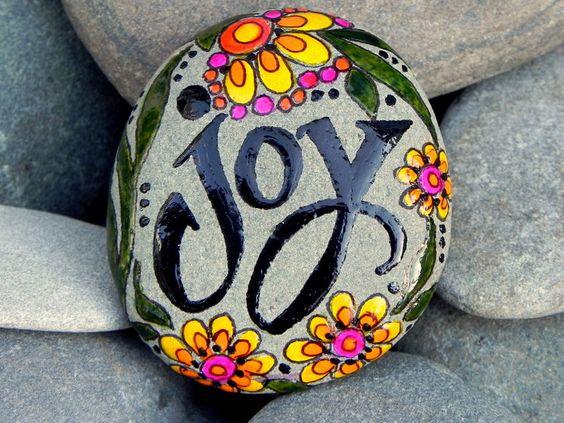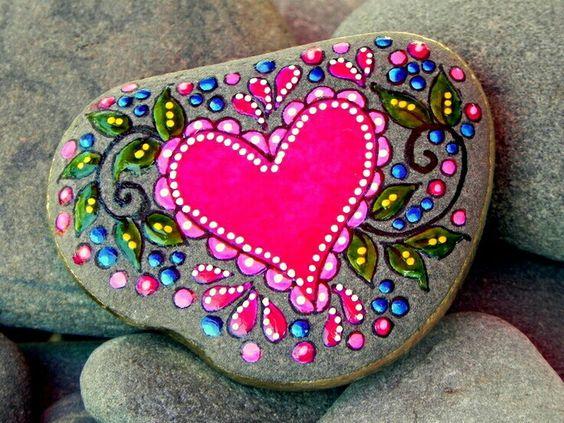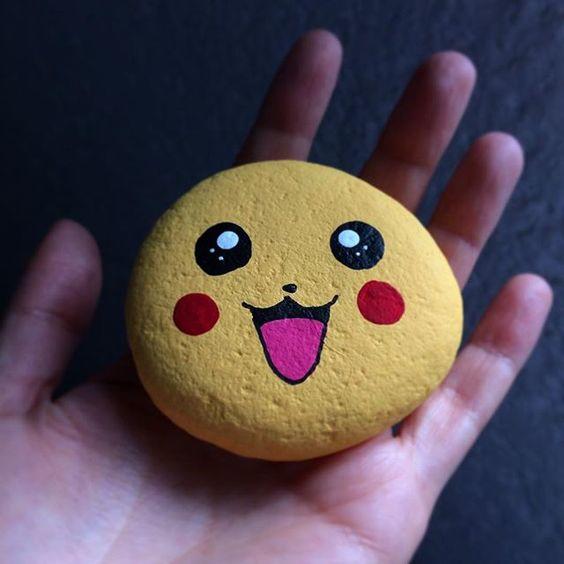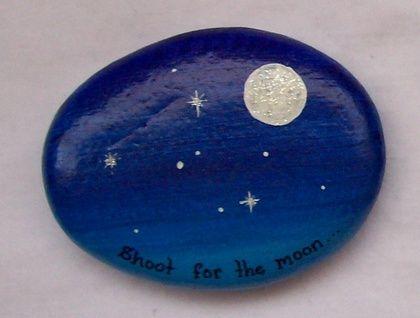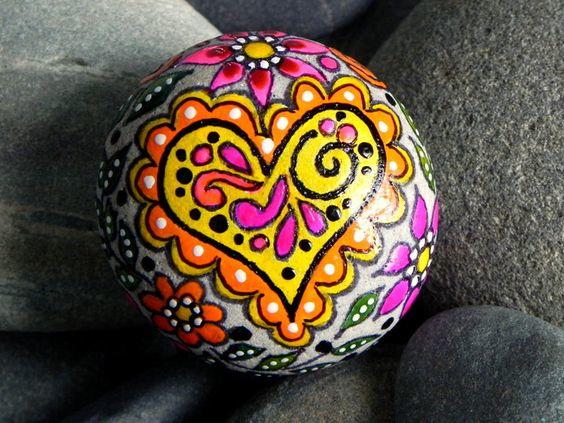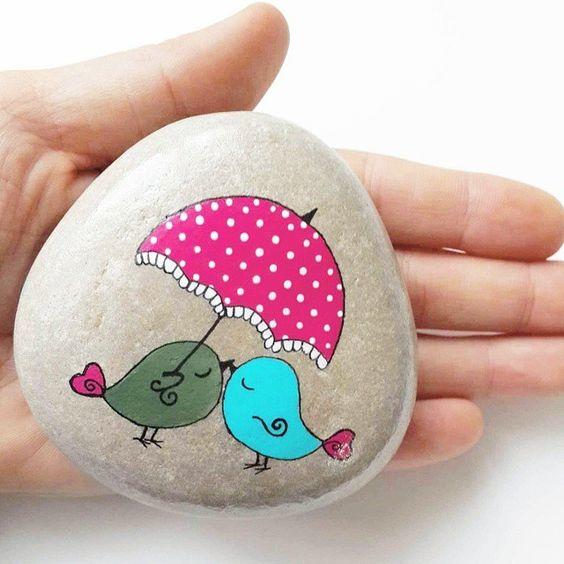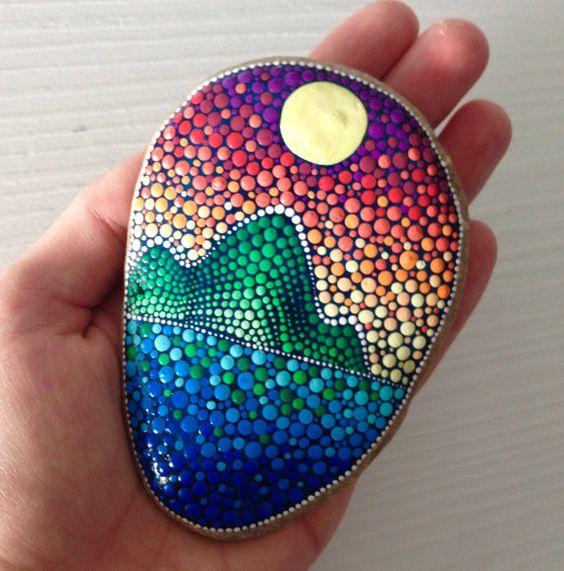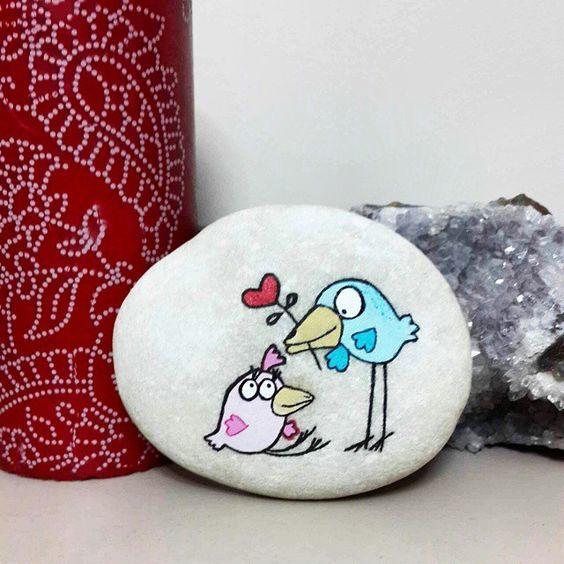 source