If you're planning to sell your house anytime soon, it is important that you are able to make it as beautiful and appealing as possible to the clients so that you could get just the price you desire for it down the line. One of the many ways for you to increase property value would be to get rid of excess shrubbery in your backyard.
In this article, we will focus on the benefits of trimming trees as part of your hope improvement processes to increase the property value in the future.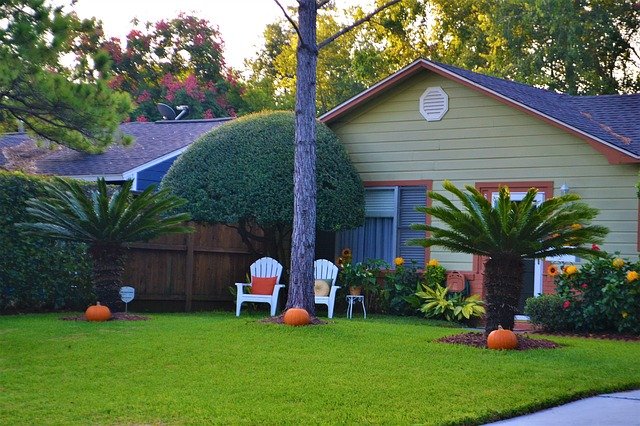 Safety and Security
If you trim your trees, you will make your backyard even safer for the new occupants. Security is one of the main issues that buyers are concerned about when buying a new house. They look into the possible dangers that the new house and backyard can pose not only to themselves but to the children as well.
By trimming your trees you will be able to ensure the safety and protection of the new occupants from possible road blockages that can cause accidents down the line. Since tree trimming can be rather dangerous in certain circumstances, it may be worth considering hiring a tree trimming company.
A Great Way to Reduce Expenses
In addition to this, you can also reduce additional expenses for the new owners if you keep your backyard well maintained. They will realize that they will not have to spend more money on trying to get rid of excess of leaves and branches if they buy the house.
This will significantly increase the value of the property in their eyes.
It Enhances the Location's Appearance
Trimming the trees will also make the property look even better than before. One of the best ways for you to sell your house is to make it look presentable to the buyers. You can only do this if you get rid of all the unsightly branches and excess leaves in your backyard.
Understanding the Main Goal
The goal here is to make sure that your client feels comfortable about buying the house. You won't be able to achieve this goal if you don't maintain your garden as much as you need to.
Final Words
According to The Property Buying Company, small changes like trimming your trees and presenting your property in a better fashion will add to the value of your property as it will help attract more competition. So what are you waiting for? Go ahead and give it a shot. I am sure that you will find tree trimming not only relaxing, but also a great investment for the future. You will not have to worry about the safety of the new occupants of the house especially if you're planning to sell it as soon as possible.
If you feel that you can't do it on your own, it would be best to hire a professional to do it for you. Do your homework and you will find professional tree maintenance and removal companies that can work for you at a fair price.