Moving is often exciting, but it isn't always fun. The process is usually fraught with anxiety and frustrations.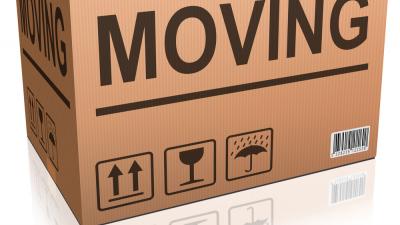 However, technology has undoubtedly made moving more accessible than even ten years ago. By taking advantage of today's best tech, you can make moving less stressful.
Request a virtual quote for auto shipping services
Before widespread technology, shipping your vehicle across the state or country wasn't an easy task. It might take hours on the phone and maybe even an in-person visit to an out-of-the-way auto transporter.
You can quickly secure a virtual quote for shipping your car thanks to the internet. The associated forms usually take less than a few minutes to fill out, and the company will often contact you, so you don't have to worry about reaching spending hours on hold.
For example, future-forward companies like Guardian Auto Transport offer instant online quotes.  All you have to do is enter the city you're moving from, the city you're moving to, and a few details about your car. Within minutes, you'll know what to expect when shipping your vehicle.
Use digital inventories
Before a move, people manually recorded all of their belongings so the moving company could ensure they didn't misplace anything, which was as tedious as it sounds.
Today, most moving companies allow you to use a digital inventory. The movers will tag your boxes with barcodes, scan them, and load them on the truck. Then, you'll receive a digital document to sign, which acts as a manifesto of your possessions.
Keep tabs on your things
Making sure all your belongings arrive at your new home used to be a stressful process. Before integrated tracking technology, it was impossible to know exactly where the moving truck was. If the truck faced a delay due to weather, traffic, or a mechanical breakdown, consumers had to wait and wonder what happened.
Now, though, most moving companies allow you to track the truck as it travels. You'll know exactly where your items are, and if there are delays, you'll know about them without waiting by the phone.
Map your new home
Several apps allow you to map your new space before you arrive. You'll be able to see how your couch looks in your new living room and whether your dresser will fit beside your bed. You'll even be able to change the paint colors and figure out the cost of removing the carpet.
Update your address online
There's no need to stand in line at the post office before you move. USPS will let you change your address online. The fee to do so is minimal, and the results are instant. You'll get an email confirmation in a matter of minutes.
While you're at it, you can probably change your address for bills, subscriptions, and other services online too. Most companies make this process incredibly easy.
Final thoughts
Many people are choosing to move to a new home for various reasons. As people relocate, they find ways to make moving that much easier. Technology is crucial in reducing moving stress, from digital moving quotes to accessible address-changing services.