It seems that the nautical style is the favorite style for home decoration of many people due to its breezy feel, and relaxing tones. It doesn't really matter whether you are living by the beach or not because these nautical homes will fascinate everyone. Are you wondering how to add nautical touches to your home in a subtle way and without going overboard?
The summer months make us want to embrace this style instantly, so these decoration ideas are pretty great for those seeking a seasonal or temporary change in scenery. These ideas don't require any renovation or remodeling because you can achieve the desired effect with some details here and there. And who says that you can't keep this syle all year round after all? If you like it so much, feel free to feel like you are by the sea in winter too.
In this article, I will share some tips and tricks with you that will make redecorating your home in the nautical style an easy task. You are going to love it so much, that you won't even care what time of the year it is!
How To Add Nautical Touches To Your Home
Stick to the right color scheme.
Colors are the first thing people notice when they enter a room. And if you want to give yours a nautical feel you have to stick to the hues reflecting the sky and the ocean. Let the white color predominate your space and add different hues of blue. They will work together seamlessly. Don't be afraid to add another bold tone that will break the monotony and will make your area more playful and fun, like red, turquoise, or yellow.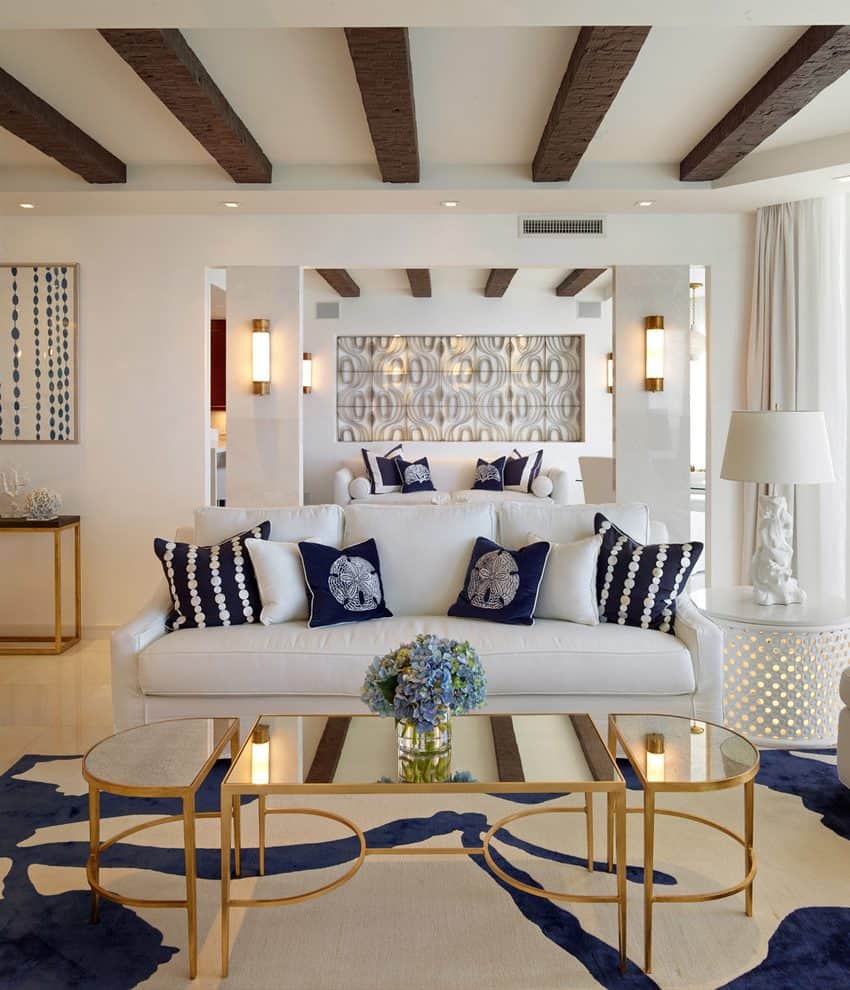 Add sisal rope placemats to your dining table.
If you don't already have them, they make a great DIY idea.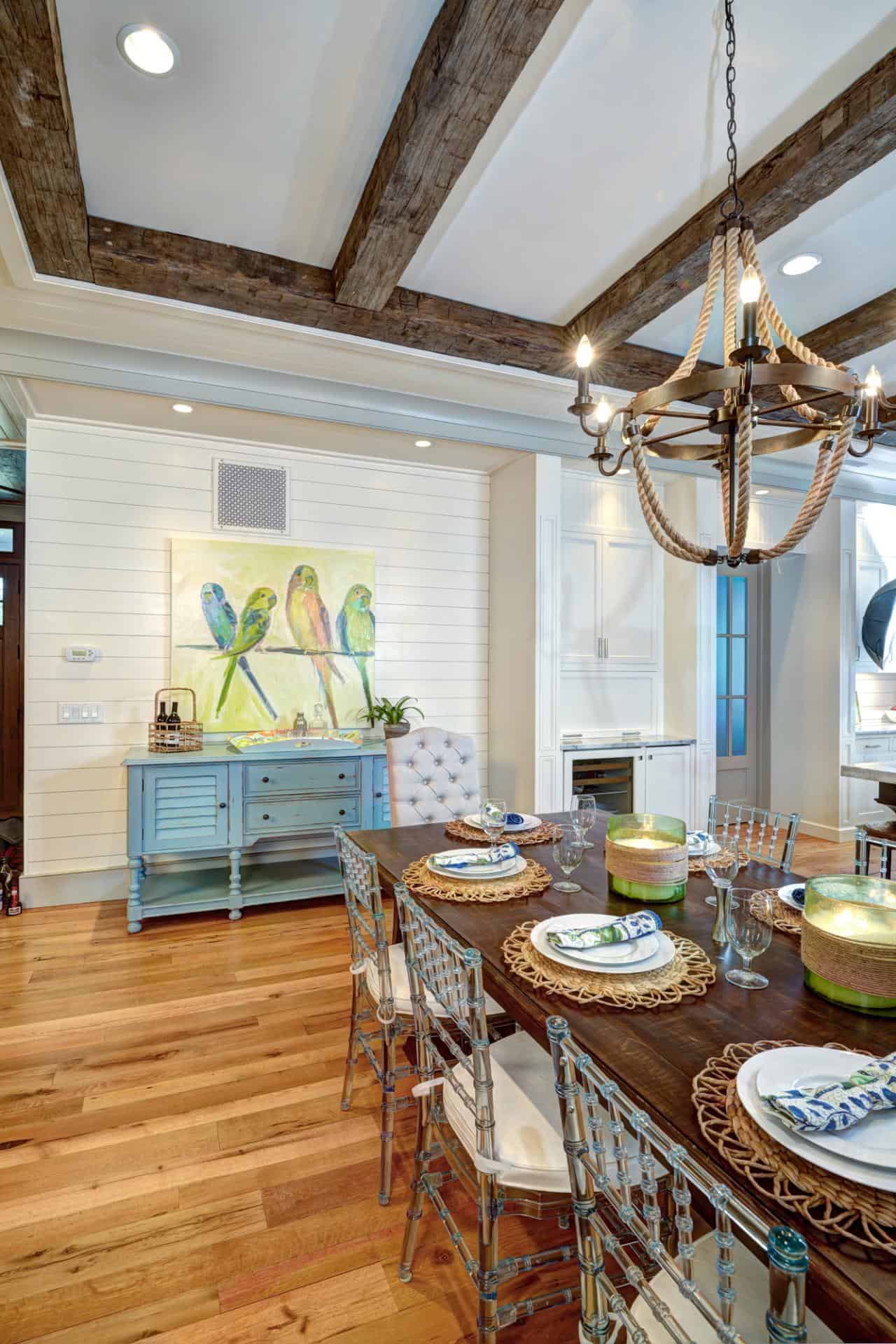 Mix lots of patterns.
This is not a way to change the look of your home in a subtle way, I know, but it will look extraordinary for sure. Just make sure all of the patterns are in matching hues. Have you just ran across a rope lamp? Grab it and add it to the decor as well.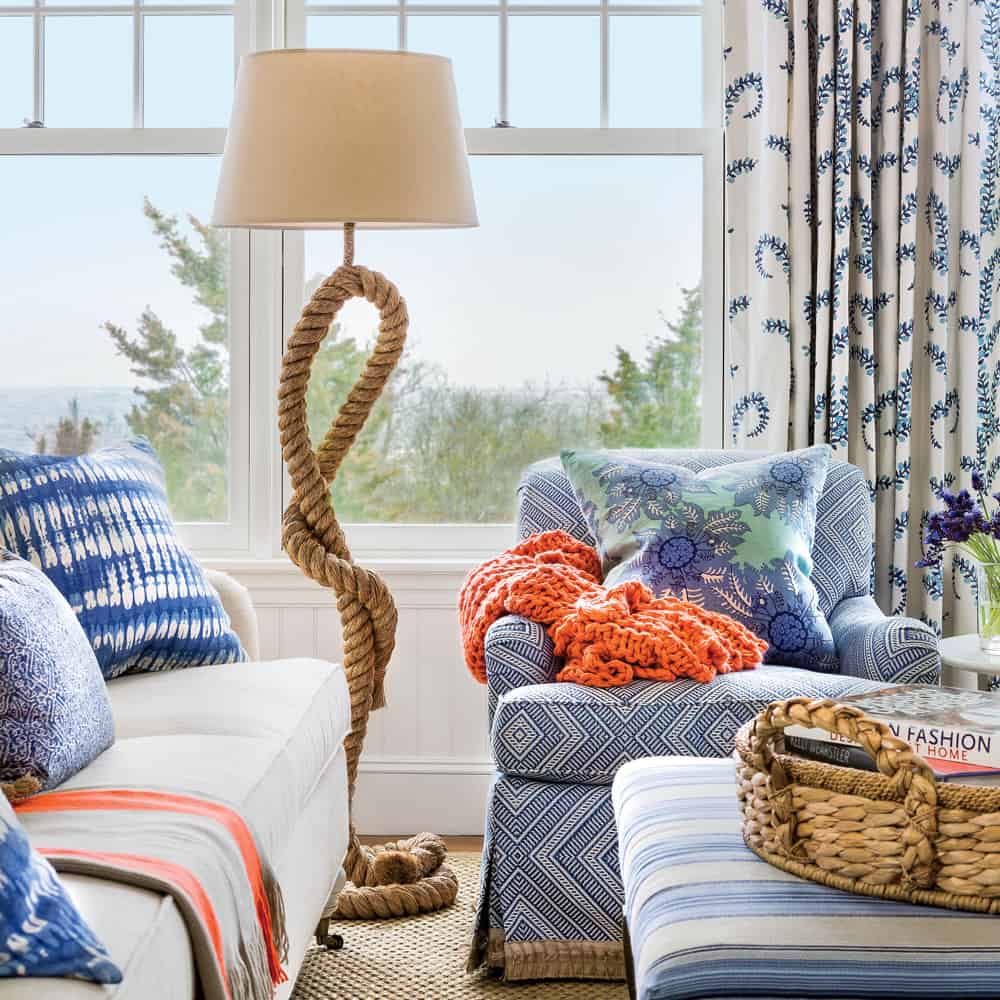 Visit a surplus store.
In this store, you will be able to find hardware, rope, compasses, hats, nautical flags, nets, and other usually forgotten and authentic things that will help you achieve the nautical look in your home. Be careful not to use them all at once because you will overdo it for sure.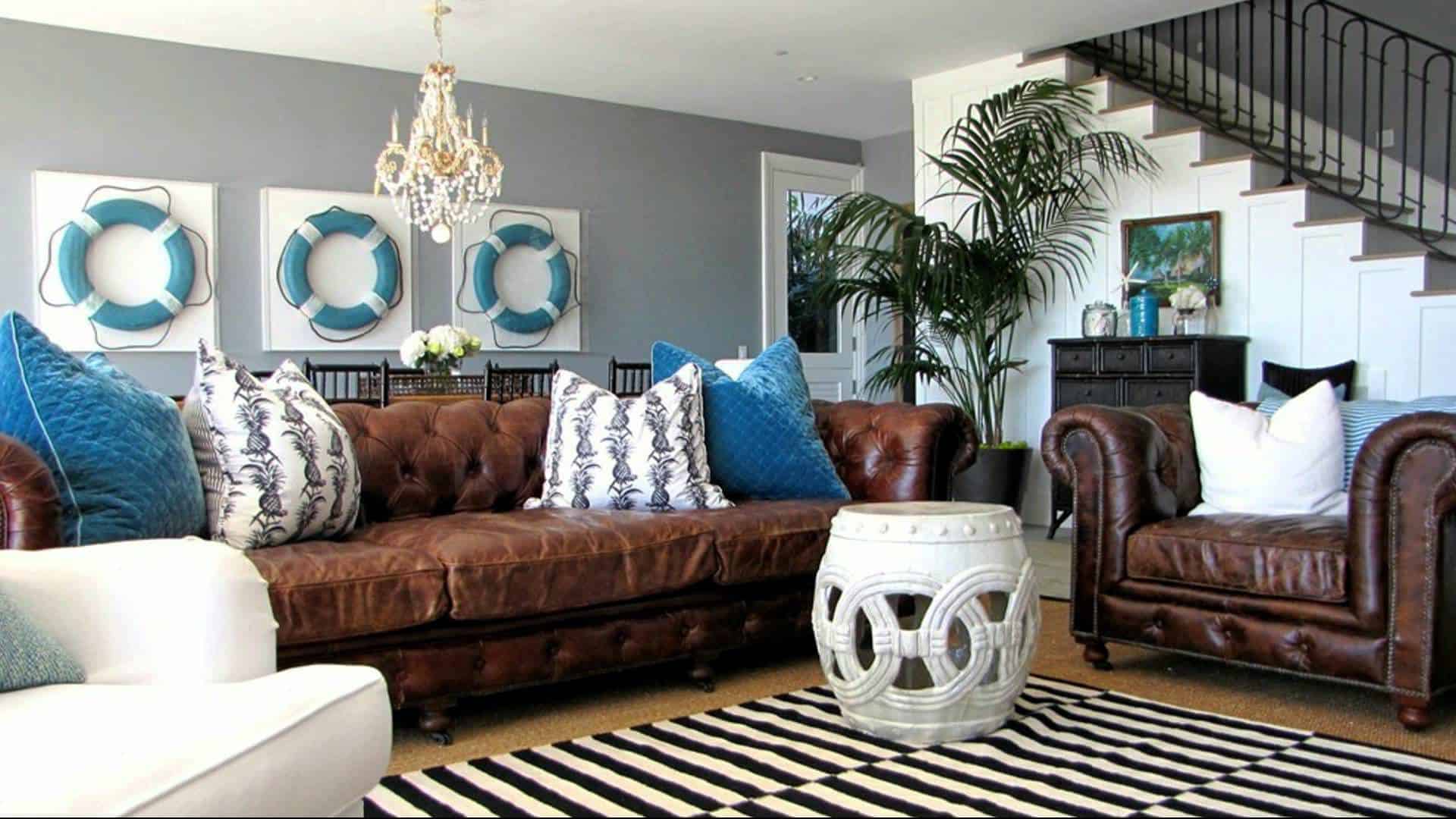 White and blue color scheme for your bathroom.
This is the combo of colors for your bathroom too, and don't forget to add some gold details as well.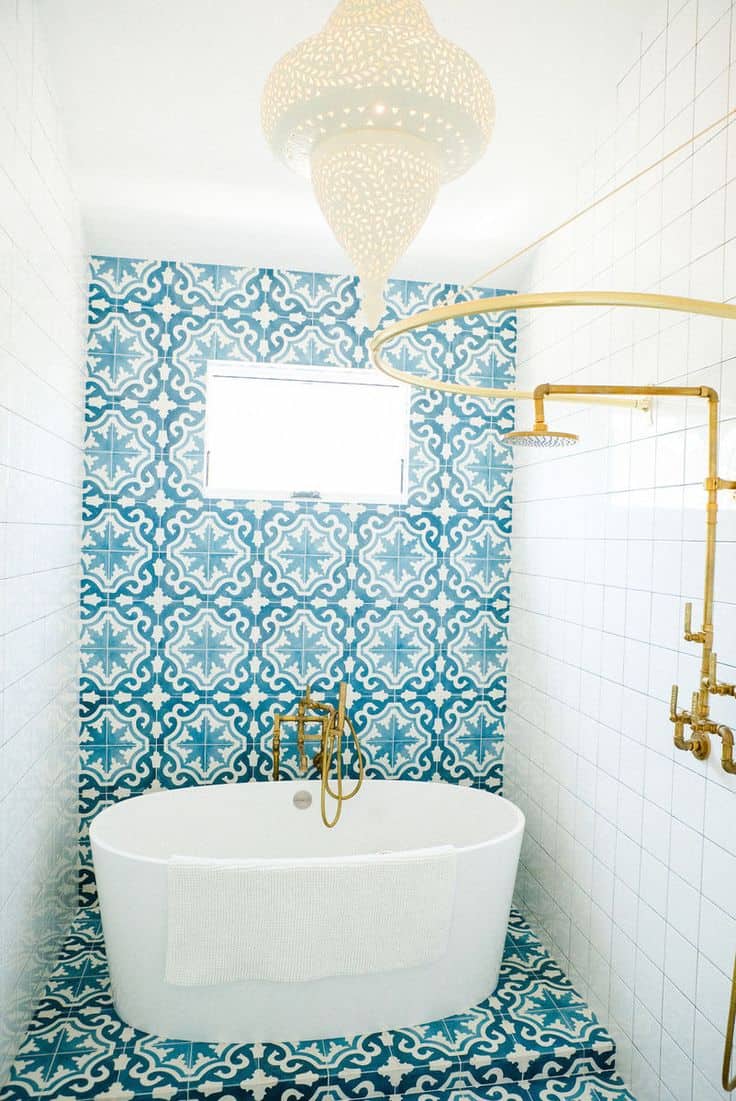 Add sunhats to the wall to create a statement.
This is such a nice way to add the nautical theme in any room in the house, and I have to admit that it looks stunning in a hallway too. Get all the sunhats that you have and arrange them in an appealing way that is easy to take them off as you need to wear them of course.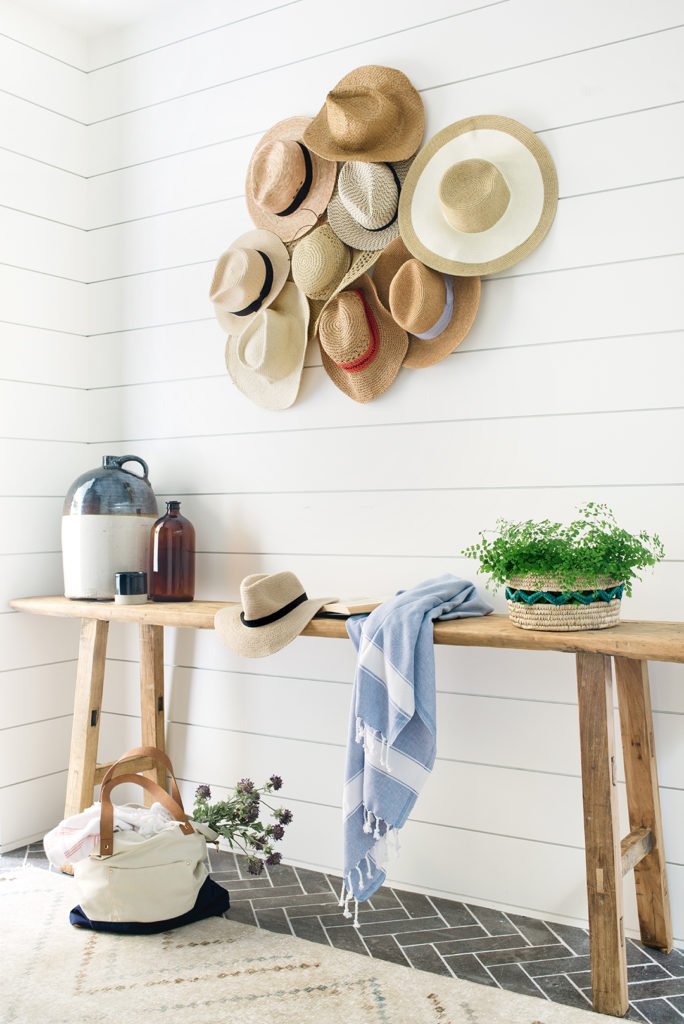 Think carefully about details.
Yeah, the golden frame of the mirror, the basket, and the blue door are just three small details that change the complete look of the area. The carpet adds up to the nautical theme too.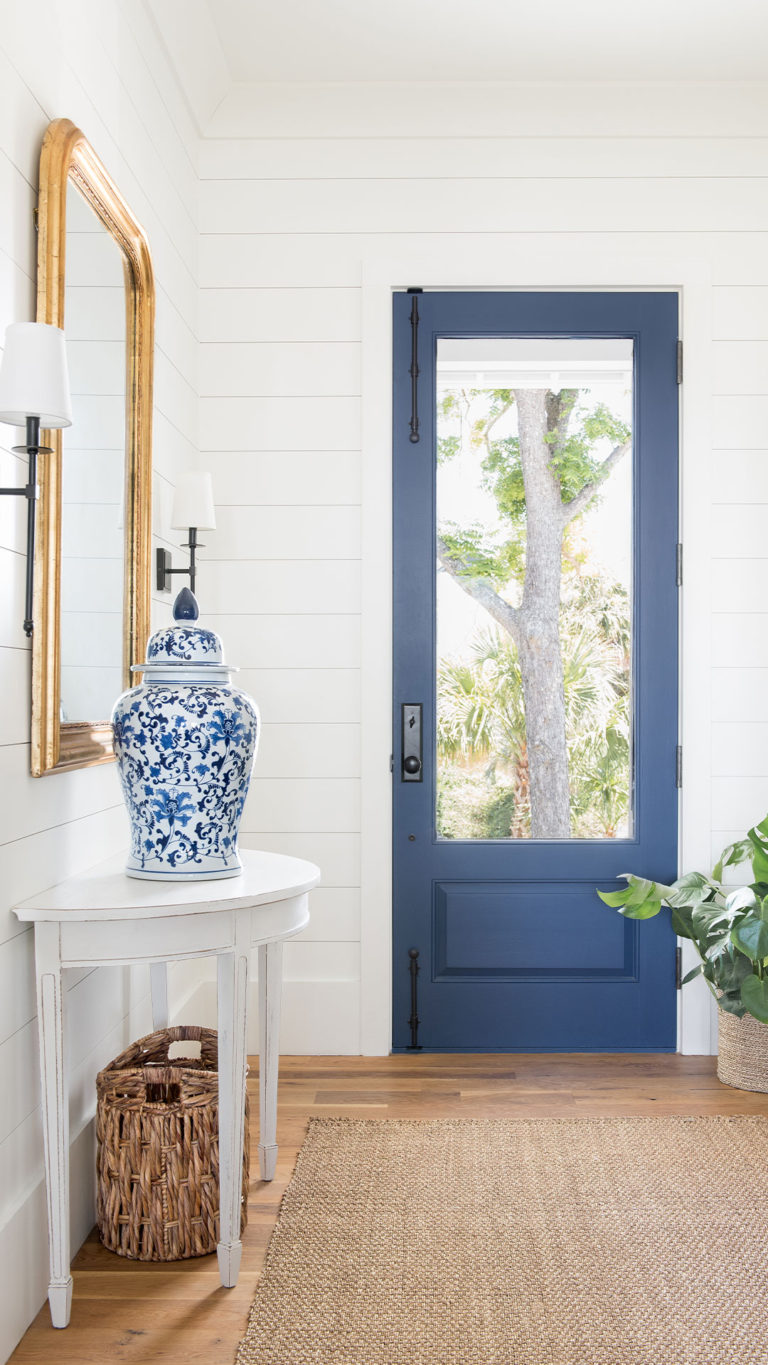 Add an oversized lighting fixture.
This one fits perfectly for the theme, doesn't it?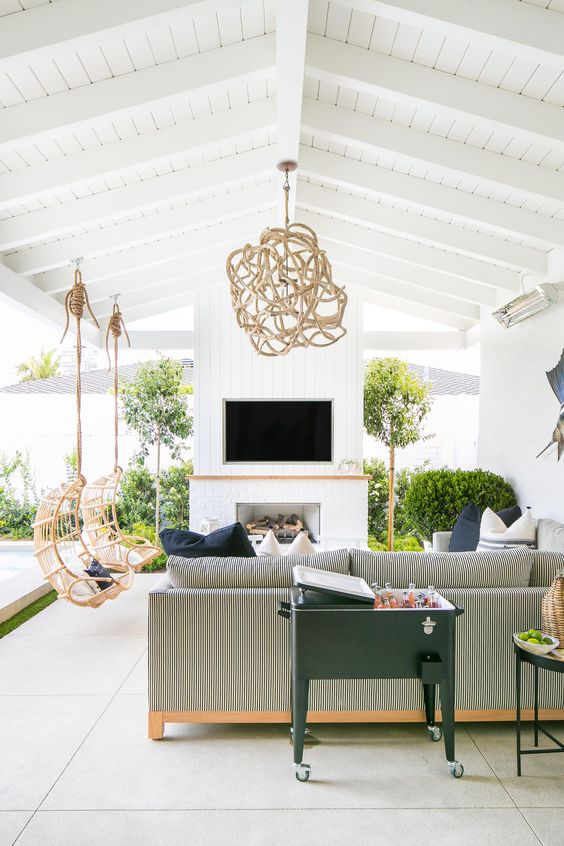 You can never have too many baskets.
Don't be afraid to display all of your baskets since they will look fabulous in your nautical space.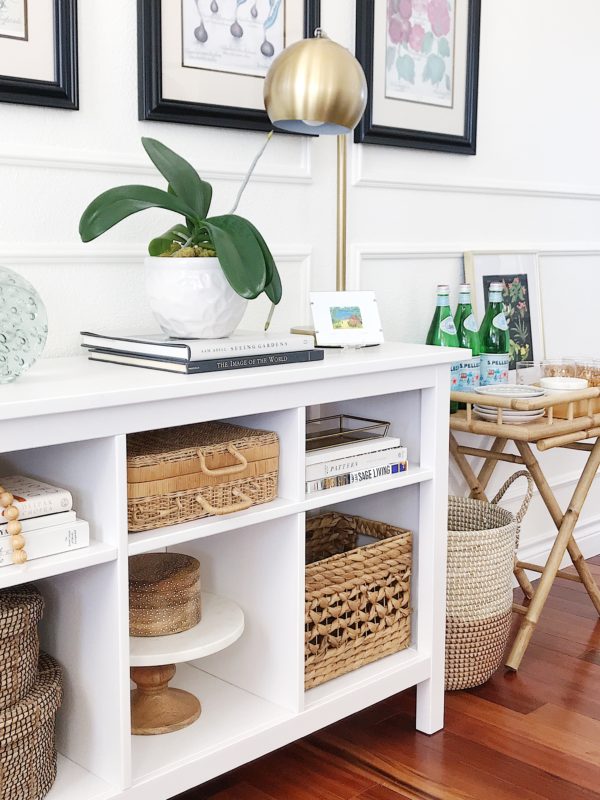 Add blue pillows and blankets in a neutral setting.
Pick some blue, and white and blue pillow covers and you are one step closers to the nautical feel both inside and outside your home.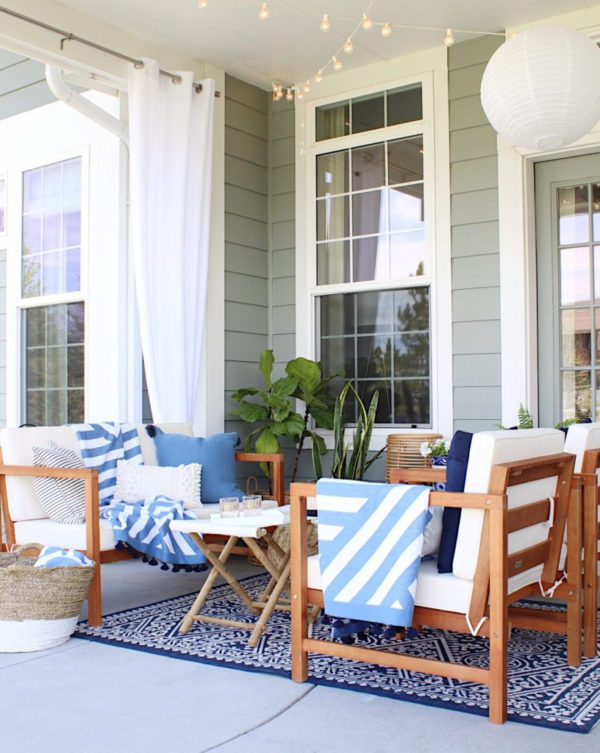 Take a walk on the beach in search of cool nautical pieces.
This is the easiest and less expensive way to grab nautical decorative pieces for your home. Find things like beach glass, seashells, driftwood, or anything else that you like. Add them on your shelves and see how beautiful they look in your home immediately giving it a beach vibe.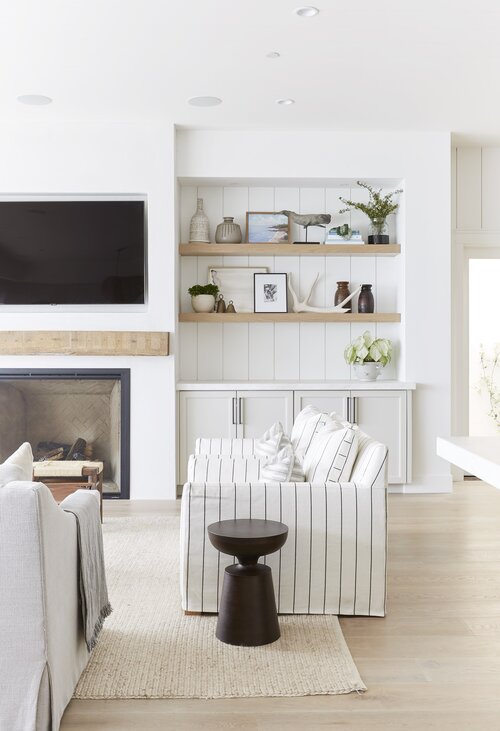 Change the rug.
Sometimes even a small change in your home can give it a completely new and different look. If you are about to buy a new rug, I advise you to consider a striped one in a deep shade of blue and white.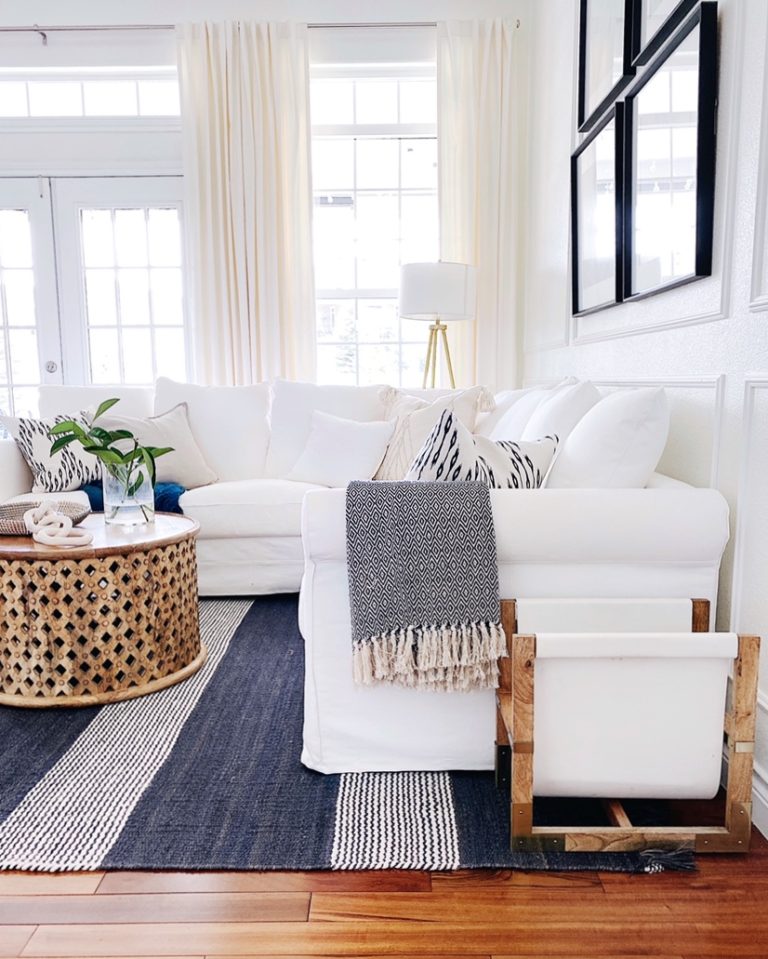 Consider the upholstery of your chairs.
This is such a subtle way to add some nautical details to the kitchen. Don't you just love how the striped chairs fit with the rest of the minimalistic decor?
Are you ready to do some redecorating? If you have more tips that we didn't mention, post them in the comments below. Maybe someone will get inspired by your ideas, who knows!