When it comes to installing windows for your home, opting for low-maintenance options is a wise choice. Low-maintenance windows are designed for convenience and durability, which makes them ideal for busy homeowners with limited time and resources to dedicate to window upkeep. Residential windows come in many different types, from casement to double hung and more, and each type has a distinct set of benefits that can make all the difference in how your home looks and functions.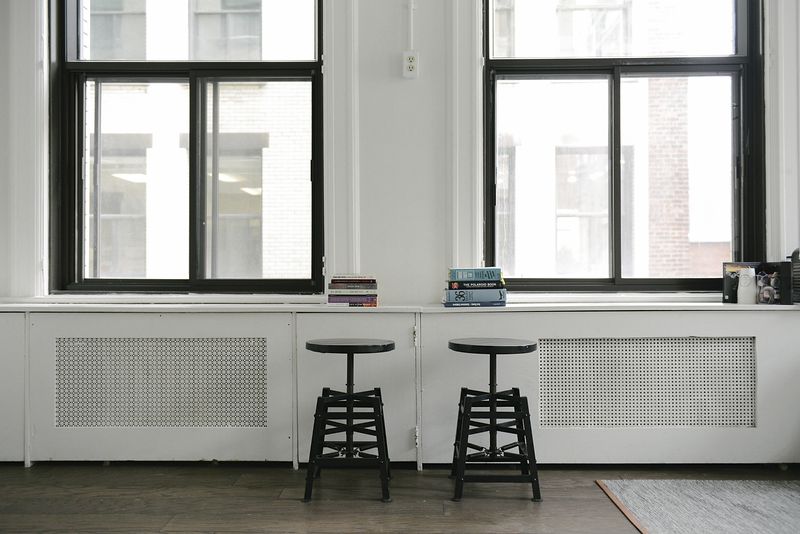 A durable residential window offers enhanced insulation for more efficient energy consumption, sturdy construction to withstand weathering elements, and an easy-to-clean surface, so you don't have to worry about dirt or other materials buildup.
A durable and low-maintenance residential window can last for many years, saving you money in the long run.
Why should you opt for low-maintenance residential windows?
They are not only easier to maintain, but they also provide you with a greater return on investment. Low-maintenance residential windows require less effort to keep them looking and functioning as they should. This leaves you more time and money to spend on other projects or hobbies that you enjoy. In addition, it comes in a wide range of styles, colors, and materials to suit any home décor.
Investing in low-maintenance windows can help you save money on energy bills, reduce the time spent on upkeep, and ensure your home looks beautiful for years to come. It also provides added safety and security, protecting your home from intruders and other potential hazards.
The different types of residential windows available in the market
The options available in the market today can be overwhelming. To make sure you get the most out of your investment, it's essential to understand the different features and benefits associated with each window type. Here are some of the types available on the market:
 Single-hung Windows: These windows feature two sashes that slide up and down in a single frame. The lower part moves up to open, and the upper one is fixed.
Double-hung Windows: The two sashes in this window move up and down, allowing for increased ventilation and ease of use.
Sliding Windows: These windows slide horizontally from side to side, offering a great view and convenient operation.
Awning Windows: Hinged at the top and open outward from the bottom, allowing light and air to enter while retaining rain.
Casement Windows: Hinged on one side and swing outward to open. They offer superior ventilation and easy operation with a crank handle.
No matter what type of residential window you choose, investing in one that offers low maintenance is a wise decision.
Factors to consider when choosing windows for your home
WINDOW REPAIR AND INSTALLATION
When selecting windows for your home, choose a reputable company with the experience and expertise to provide quality window installation services. Professional window repair and installation such as Mighty Dog Roofing Horsham can ensure your windows last longer and look great for years.
ENERGY EFFICIENCY
Another essential factor to consider before installing windows is energy efficiency. Look for windows designed to keep the heat inside during winter and the cool air inside during summer. This will help reduce your energy bills and ensure your home stays comfortable all year round.
Do your research and ask lots of questions before investing in the right residential window to ensure you get the best product for your home.
SECURITY
Security is an important factor to consider when selecting windows. Look for  an option with additional security features such as reinforced glass, double-glazing, and durable locking systems. This will provide you with added protection from burglars and other intruders.
INCREASE HOME VALUE
Installing home windows can significantly increase the value of your property. Investing in windows that are durable, energy-efficient, and require low maintenance will help you save money on energy bills and increase the appeal of your home. Potential buyers will likely choose a home with quality windows, which could result in a higher sale price.
LOWER UTILITY COSTS
Investing in energy-efficient residential windows can help you save money on your energy bills by reducing the heat lost or gained through the window. This will keep your home more comfortable and help lower overall utility costs.
WINDOW MAINTENANCE
Choose windows that require minimal cleaning and upkeep, such as vinyl or fiberglass frames, which are durable and easy to maintain. A window that is easy to clean will keep them looking like new and ensure you get the most out of your investment.
SAFETY
Safety should always be a top priority. Look for windows designed to keep you and your family safe from accidents or intruders. Impact-resistant glass is an effective way to protect your home while still allowing natural light in. Additionally, windows with integrated locks can help keep burglars out of your home.
How to install a low-maintenance window in your home
Installing residential windows is a big job and should be done by experienced professionals. Make sure to choose a contractor that is certified and insured, as this will ensure the installation process goes smoothly and safely.
Frequently asked questions about low-maintenance windows
Asking questions before investing in home windows is important if you want to get the most out of your investment. Here are some common questions you should ask your contractor before starting your home project:
What type of residential window will best suit my needs?
How much energy will I save by replacing my current windows with newer ones?
What kind of warranties are provided for residential windows?
Is the window type easy to maintain?
What kind of maintenance is required for the type of window of your choice?
By getting the answers to these questions, you will better understand what windows are suitable for your home and how much energy you can save. Furthermore, you'll ensure that your windows are safe and require minimal additional maintenance.
Conclusion
Residential windows are a key part of your home, and getting new ones can help you save money on energy bills, increase the security of your home, and improve its aesthetic appeal. Make sure to research and choose windows that offer low maintenance, improved security, and energy efficiency to ensure you get the best product for your home. Investing in residential windows is an important decision that will pay off in the long run.