Avid fishermen know that fishing gear and equipment are inconvenient to carry in a regular bag or backpack. Every person who loves fishing at least once thought about buying a multifunctional specialized bag for fishing. It will take a lot of time for a beginner to choose a good bag, but with this article, you can do it much faster.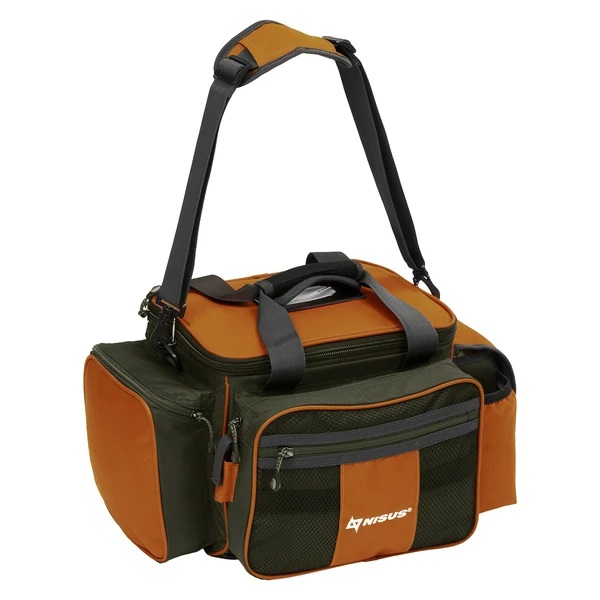 If you choose a bag for fishing products thoroughly, then the transportation of fishing equipment will be comfortable and will allow you to forget about the mess with the gear. Usually, all specialized fishing bags have many compartments where each item can take its place and will not distract their owner from the favorite fishing process.
What characteristics should a fishing bag have?
Durable waterproof product material
The presence of the protective interlayer between all departments. bags for the preservation of fishing accessories.
multi-Functionality and the presence of many compartments, departments, and pockets for the entire inventory.
Strong handles and convenient locks.
Reinforced bottom of the bag.
Fishing bags can be used for different purposes. For example, there are bags for bait, for boilies, for bait, for feeders, for reels and spools, for small gear, for caught fish, and a fishing chair. This is the main list of all types of fishing bags.
To make the right choice between all types of fishing bags, you need to clearly understand what exactly you need this bag for and what tasks it will solve. All models of fishing bags can be divided into two groups. The first group is those bags that serve as an assistant in the transportation of fishing gear. The first group is those bags that accompany the fishing process itself.
Fishing bags can also be classified by type of fishing. If you are going to catch fish from the shore, from a boat, or standing waist-deep in the water, you will need different devices with gear, so depending on the types of fishing, you can choose different models of bags.
Basic tips for choosing a fishing bag
When choosing a bag, it is very important not to make a mistake with its size. If you need to buy a bag for transporting fishing equipment to your destination, it is better to consider options for three-dimensional models with pockets and several compartments Fishing Tackle Bag. If such a bag has a large compartment, it allows you to place plastic boxes for small gear in it. It is very convenient and multifunctional. This model of fishing bag is suitable for multi-day fishing in the presence of personal vehicles.
If you understand that you need to get to the place of rest on foot or by public transport, then you need to choose a smaller bag. A very good option for people who do not have a personal vehicle is a model with a fishing chair. This model of bag is often equipped with wheels for an easier and more convenient fishing trip.
If you have decided on the model of the bag, then you need to pay attention to the quality of the fabric from which the bag itself is made. The fabric of the fishing bag must be strong so that fishing gear does not damage the bag. A good fishing bag can keep in shape even without things.
You can draw conclusions from which it will be clear that the choice of a fishing bag should be approached very seriously, having thought through everything to the smallest detail. The bag serves not only as a means of carrying fishing gear but also can provide a comfortable process during fishing.