Leather sofas have a luxurious appeal which makes them a top choice for homeowners. They add a vintage touch to modern interior decor, that gives the home an elegant outlook. The timeless quality of leather sofas, along with their durability and comfort which they offer, make them a must-have for every home. Choosing a leather sofa is not as straightforward, as most people will want. This is because there are different criteria to look out for to choose a quality leather sofa. Below are tips to follow to choose the perfect leather sofa.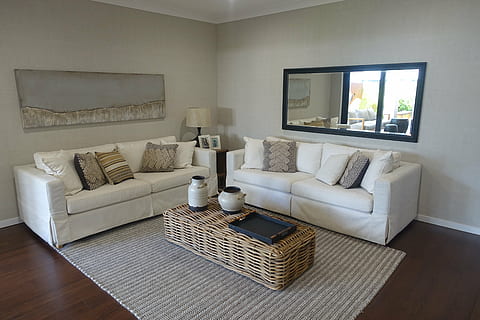 Quality Material: The quality of the leather material is the most important thing to consider when choosing a leather sofa. To know that you are getting the best quality leather material, it is important to understand the available options. The tanning process usually entails splitting genuine leather into two types, which are known as the top grain and bottom split. Grain leather is the best material for leather sofas, as it is usually strong and sturdy. Split letter on the other hand is usually fragile, and prone to stretch. When choosing a leather sofa, it is best to go for sofas made from top-grain leather. To identify top grain leather, look for unevenness and a rough surface as top quality leather is never smooth.
Durability: Once you have checked the quality of the leather material, the next thing to ensure is if you can properly maintain it. Different leather sofas require their special leather sofa cleaning Make sure to read the care instructions that are provided by the manufacturers. With proper care, leather sofas can last for many years. Make sure to retouch them with leather conditioner at least twice a year. For regular cleaning, ensure to remove spills and crumbs quickly using a damp cloth.
Color: The beauty of leather sofas is in the material, so you do not have to choose a bright color for it to beautify your home. If you are looking for a leather sofa color that blends in nicely with existing interior decors, go for earthly tones. These colors include brown, tan, and cream. For a bolder choice, you can go with black or charcoal leather sofas. All in all, these colors will work nicely with whatever decoration style you have in your home already.
Style: Another important factor to consider when choosing a leather sofa is style. As leather sofas never go out of style, you can hardly go wrong whatever your choice might be. It is therefore important that you choose according to your taste and the existing decoration in your home. You can go for a classic leather sofa style such as Chesterfield, or choose the modern feel of a low-slung leather sofa.
Conclusion
Making the right choice of the leather sofa will provide furniture that will last you for many years. Make sure to take care of your sofa regularly to give it a long lifespan.