You love the beauty of nature. You're ok with taking things slow in your day-to-day life. You appreciate relaxation, but also a vibrant community wherein to partake in activities any day of the week.
You are a great fit for the Gulf of Mexico.
Down south the Gulf Coast is an expansive stretch of coastline that meets the Gulf of Mexico and includes the shores of Alabama, Florida, Louisiana, Mississippi, and Texas. These states have so much to offer residents and visitors alike.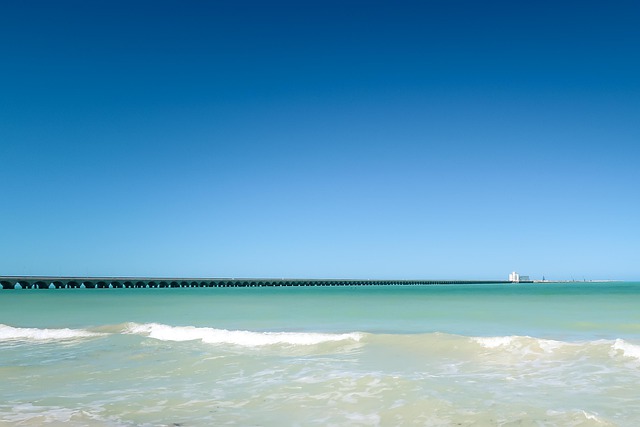 It's Out of This World
There are some cool spots along the Gulf of Mexico to encounter space-centric experiences. Space Center Houston displays 400 space artifacts, permanent and traveling exhibits, and theaters with a focus on the history of the human spaceflight program. The center also hosts STEM programs for all ages.
In addition to this, the city has a vibrant arts scene, interesting museums to explore, and history and many cultures to experience. The next time you're looking at houses for rent in Houston TX, be sure to hit up Houston City Tours to book an experience that will show you all this and more.
The INFINITY Science Center in Mississippi is a blend of space, Earth science, engineering, and technology. It has a giant rocket stage boasting 5 massive F-1 engines, the first of the three stages of a Saturn V rocket, and the same rocket that was used by NASA to support the Apollo program.
The Beaches are Bar None
The Gulf of Mexico has miles of beaches, from Pensacola Florida to Mustang Island in Texas.
Sanibel Island in Florida has ample opportunity to go shelling at Bowman's Beach, or fishing at Lighthouse Beach, which also features a 100-year-old lighthouse. There are 25 miles of sidewalks, trails, and bike paths here to get around.
Grand Isle Louisiana is a peaceful place, but also very close to cities like New Orleans and Baton Rouge. There are two piers to fish from and a 7-mile-long public beach to relax on. There is also the Grand Isle State Park, the only state park on a Louisiana beach.
The History is Deep
The Gulf Coast area is expansive, and so encapsulates the history of many places. You can trek through New Orleans and learn about jazz's origins, see the United States military fort and National Historic Landmark Fort Barrancas in Pensacola, or take a shipwreck diving tour to explore the world's largest artificial reef, an 888-foot aircraft carrier, the USS Oriskany.
It's a Place for Romance
What could be better than sharing the view of a stunning sunset beachside with your sweetheart? The Gulf Coast has its natural beauty to offer honeymooners and longtime relationships alike, as well as a plethora of restaurants, spas, and excursions to keep the love alive.
In addition to its turquoise water and white sand, The Gulf Shores and Orange Beach area in Alabama has much to offer for couples. Take a boat tour for fishing opportunities or to spot dolphins, plan a day of paddleboarding or parasailing, and spend the night enjoying dinner by the water at Oso at Bear Point Harbor or the Tin Top Restaurant and Oyster Bar.