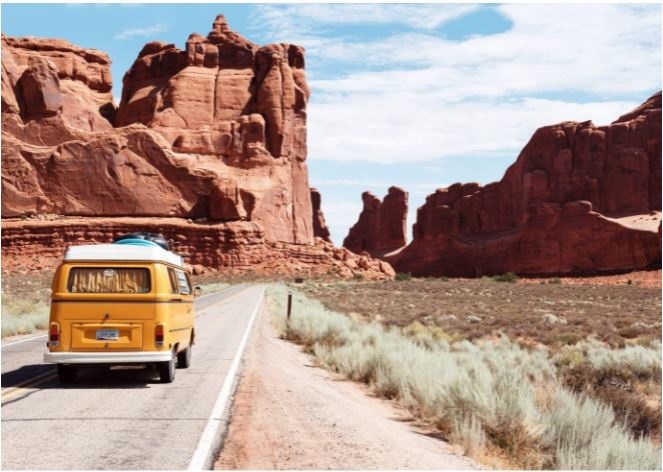 Australia is a mix of diverse cultures. There's a lot a person can see and do by car, and if you're thinking of renting one, there's some stuff you must know! You're going to savor your driving experience in this great country, and it's a fantastic way to experience some wide-open spaces and colorful cities.
However, there are some places that you should only experience by car. So, before you set off on your journey, here's all you need to know about hiring a car in Australia.
Stay Wary of Rental Access
The excess insurance rental cars come with is a massive problem travelers have with the rental car shops in Australia. If you're trying to get an excess lower than AUD$1,000, you may have to pay AUD$40 every day (while not ignoring the initial price).
As a result, what may seem like a good deal may become a bad one in no time. The best way to avoid this problem is by getting independent rental coverage insurance. This can save you up to 50% of the cost of buying insurance on the rental desk.
If you get involved in an accident, you'll have to pay the rental company any administration fees and damages. However, you can claim this money from the insurer of your choice. While it may be less convenient than opting for the rental desk, you'll still save thousands of dollars.
Levies, Fees, Taxes, Charges, and Duties
A rental car company loves charging fees, especially hidden ones. That said, they can't advertise the price, which is only a portion of the costs. Meaning, the law makes it mandatory for the company to advertise the actual cost just as prominently.
For example, a car rental company can't advertise that a customer will only pay AUD$40 and add AUD$10 worth of taxes or administration fees. In this case, they'll have to state that they're charging a minimum total amount of AUD$50.
In simpler words, if you see two prices being advertised, you should assume that the higher price is the one you'll probably have to pay. However, if the company isn't promoting an additional cost but still hits you with a few compulsory costs, you can claim they're breaching the ACL.
Remember that this doesn't include any other costs like toll fees, parking fees, or optional extras.
Opt For a Full-To-Fuel Policy
If you're in Australia, don't be surprised if your rental car comes with a full fuel tank. When you're returning the car, the car shop will expect you to return with a full tank too. However, if you take it back to the shop with less than a full tank, the shop can charge you a premium per liter. So, if you're on your way back to return the car, it's definitely worth stopping for a refuel.
Policies may vary overseas. We'd recommend you filter for full-to-fuel policies so that you can avoid paying inflated rates.
Collision Damage Wavering or Excess Reduction
Commonly referred to as the loss damage waiver, this cost can significantly jack up the price of the car you're renting. It's not insurance coverage but a fee you pay to the rental company for relieving you from liability of any damage subject to the rental agreement.
Double Insurance
Excess reduction or travel insurance can be a marginally more affordable alternative than hoping your rental company offers you an excess reduction. You opt for a policy with an insurance company, and if there's any damage or loss to the car, you pay the excess amount to the car rental company.
However, it would help if you had the basic insurance that the car rental company offers. This is usually included in the cost for hire. However, make sure you check with your insurance provider because this is often considered a grey area.
Don't Let All of Your Mates Drive the Car
Even if all of your friends can drive a car, keep a lid on the number of people you allow to drive. Additional drivers can cost you up to AUD$27.50 for every trip. If you're going on a long road trip, it's worth checking out the terms and conditions for deals that allow additional drivers for free.
Does the Car Have Unlimited Mileage?
Thinking of burning rubber around Australia? Make sure you stay on the lookout. Almost every company has a different policy when you start talking about mileage limitations. If you ever come across them, always opt for rental deals that have unlimited miles. These rentals will often have the same price and will take away tons of stress.
Rent Before You Fly
Even though car rental prices don't fluctuate as much as airplane tickets, they heavily rely on the season's demand. Several companies in Australia can let a person cancel up to 48 hours before the car is picked up so you can book in advance. This will give you ample time to compare the terms and conditions of car for hire services and look for flash deals.
Look for a car that suits your budget beforehand so that you can avoid those awful surprises at the shop.
It is also a good idea to acquire an international driving permit (IDP) online beforehand. While anyone with a driving license in English is allowed to drive around Australia, some Australian car rental companies require an IDP with a valid driver's license.
Most countries recognize IDPs as a valid form of identification. If you are stopped by the police, they will likely accept your IDP as valid proof of your identity. Additionally, if you are involved in an accident, your IDP can be used to help sort out liability issues.
Finally – How Much Will It Cost to Rent a Car in Australia?
Prices change depending on:
The city you're renting the car in
The agency you're renting the car from
The type of the car
And several other factors that we've mentioned above. In the big cities, it can start from AUD$25 and go up to AUD$150 a day depending on the rental options and the car you opt for. For instance, if you're thinking of renting a Suzuki Jimny, ensure you read a Suzuki Jimny review before you rent the car.
That said, here's a more detailed estimate of the prices:
| | |
| --- | --- |
| Cost per day | Car Type |
| $30 | Economy car |
| $40 | Medium car |
| $45 | SUV |
| $60 | 5-door car |
| $80 | Sedan |
| $85 | Station wagon or a 4WD |
| More than $100 | Premium car |
Renting a car in a small town is more expensive than renting a car in a big city. That's because, in small cities, there's a higher demand and a meager supply. For instance, while renting a car in Brisbane is affordable, the same can't be said for Byron Bay.
That's all!
With a little homework and pre-planning, you can make the most out of your holidays in Australia.
Take a (back) seat and explore the majestic views this beautiful country has to offer!