Whether you are decorating your new apartment, redoing the old one or just looking for a way to spice up your existing home decor you are at the right place. Here I'm going to show you some easy way to bring elegance and sophistication in your home without paying tons of money and breaking the budget. There are some decorative pieces which not only make a statement but they have the power to make your space more bright, airy and spacious. Do you already know what I'm talking about? MIRRORS! Yes, mirrors can completely transform your interiors in a good way and in this article you are going to see how to work with them in order to achieve some great looks of your homes! When you see a show where a pro is decorating a home you are going to notice mirrors for sure!
Decorating with mirrors
So, these ideas will serve you as inspiration and will get your mind going in the right direction. Check out Decorating With Mirrors In Some Stunning Ways and see how they do wonders in your space!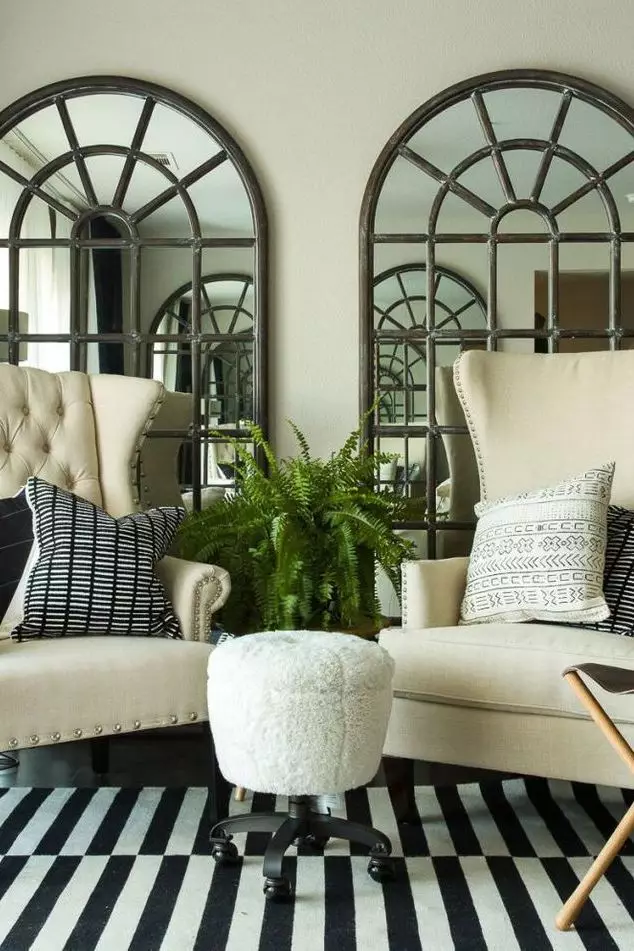 Mirrors are allowed in every room of the house, so don't just limit yourselves on the hallway and the bathroom. Add an unexpected mirror in the bedroom in an unexpected place and see what it does to your space!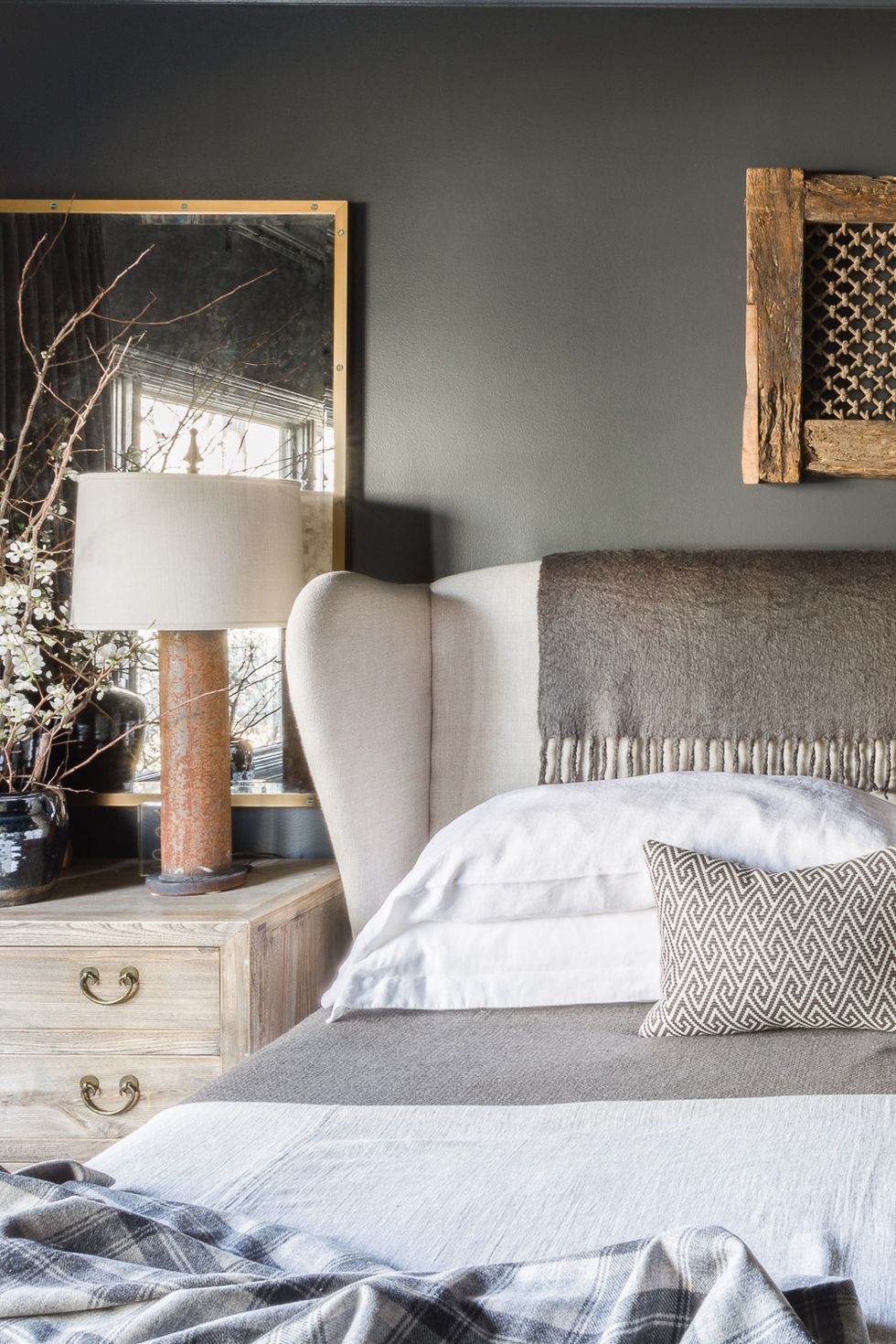 The different and unique mirror frames will make your home distinct and will bring excitement to your interior. If you are mirror shopping and you have run into an interesting mirror frame don't hesitate to get it asap!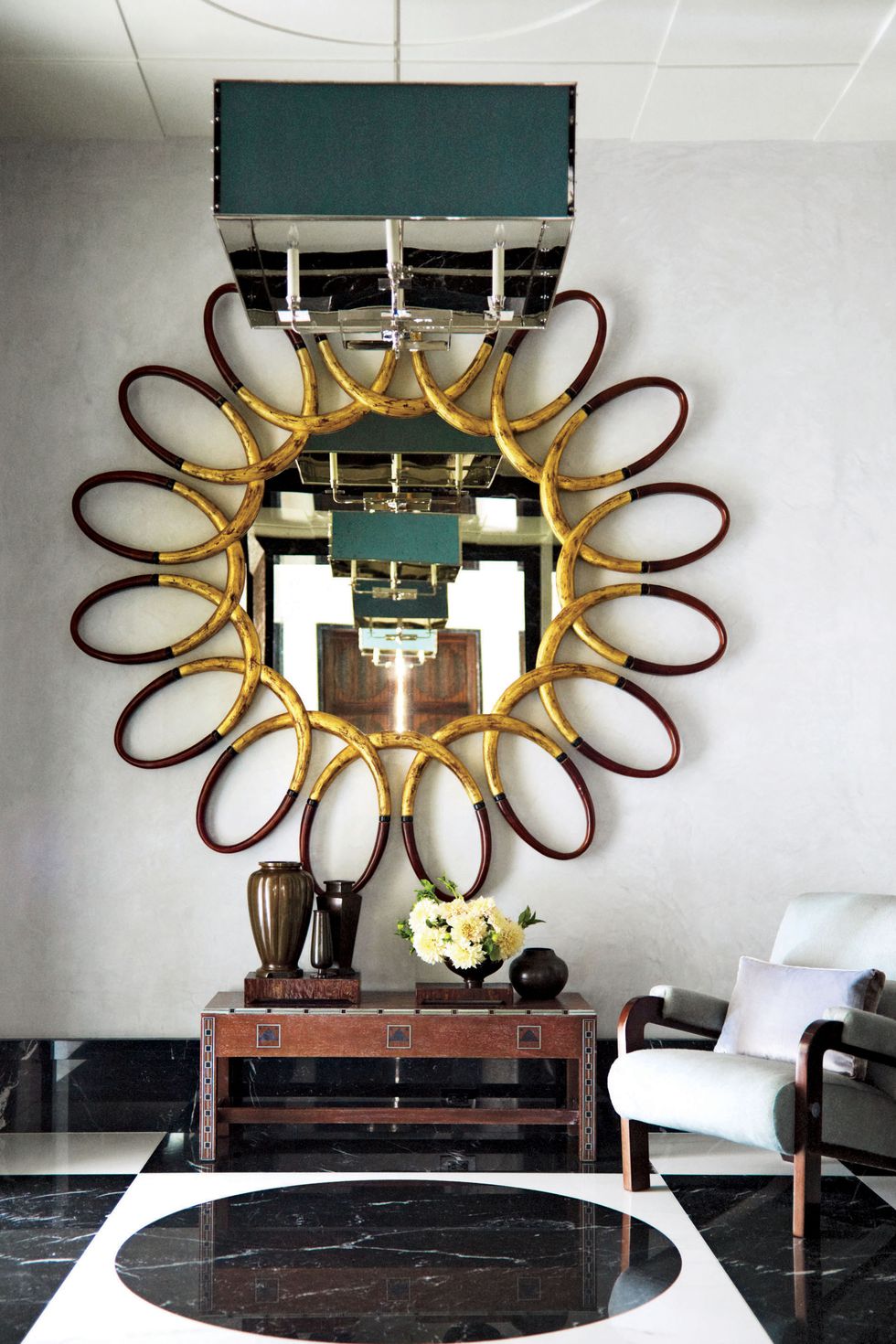 What do you say about mirror walls? Go big this time and leave aside the small mirrors! Your home will feel so much different. But have in mind that you have to keep them spotless if you want a sophisticated look of them!
Who says that one mirror is enough? Add four of them above the mantelpiece and decorate the space above the fireplace differently.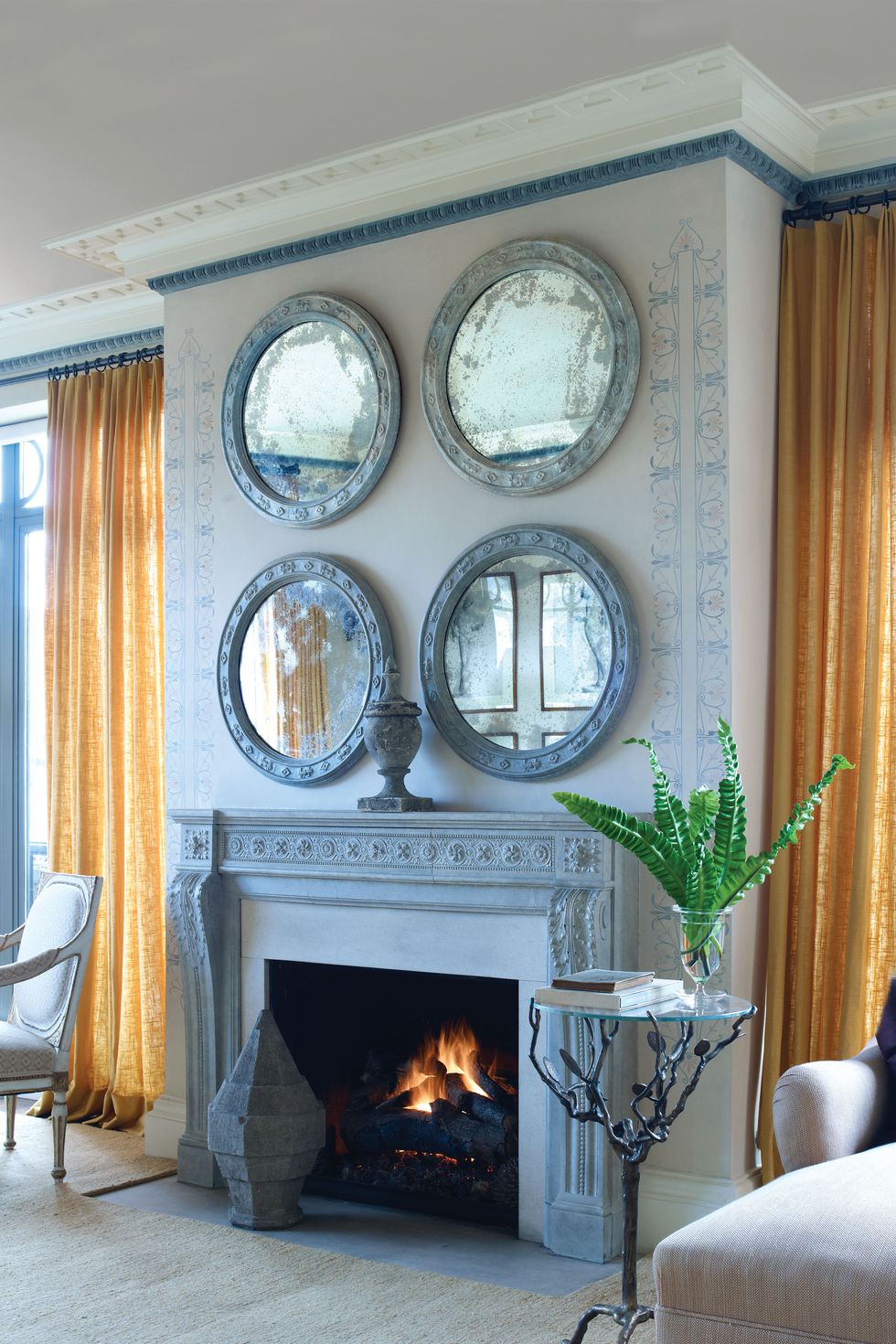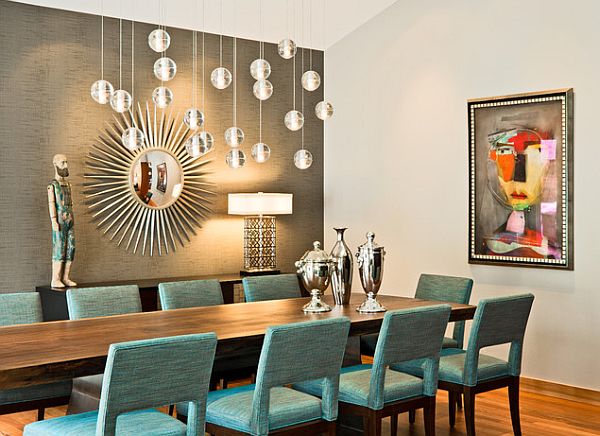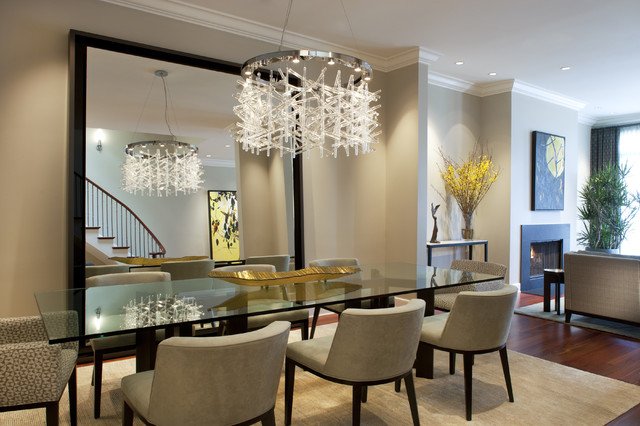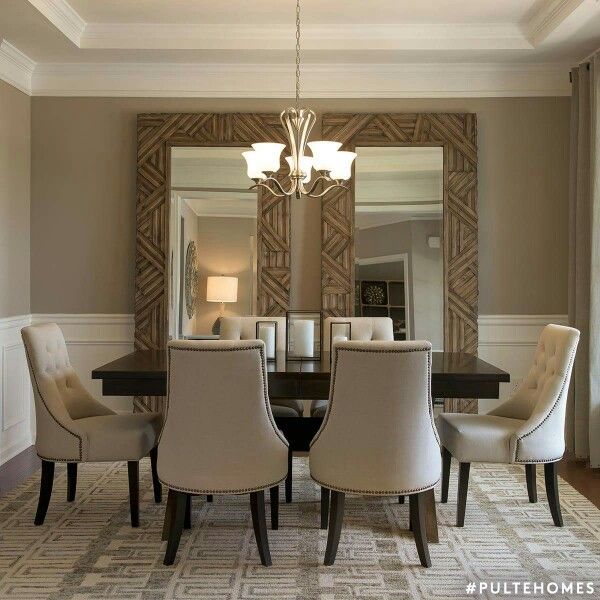 I'm totally in love with this dining room which looks fabulous with these mirrors and the glass chandelier. They work perfectly well hand in hand together, don't they?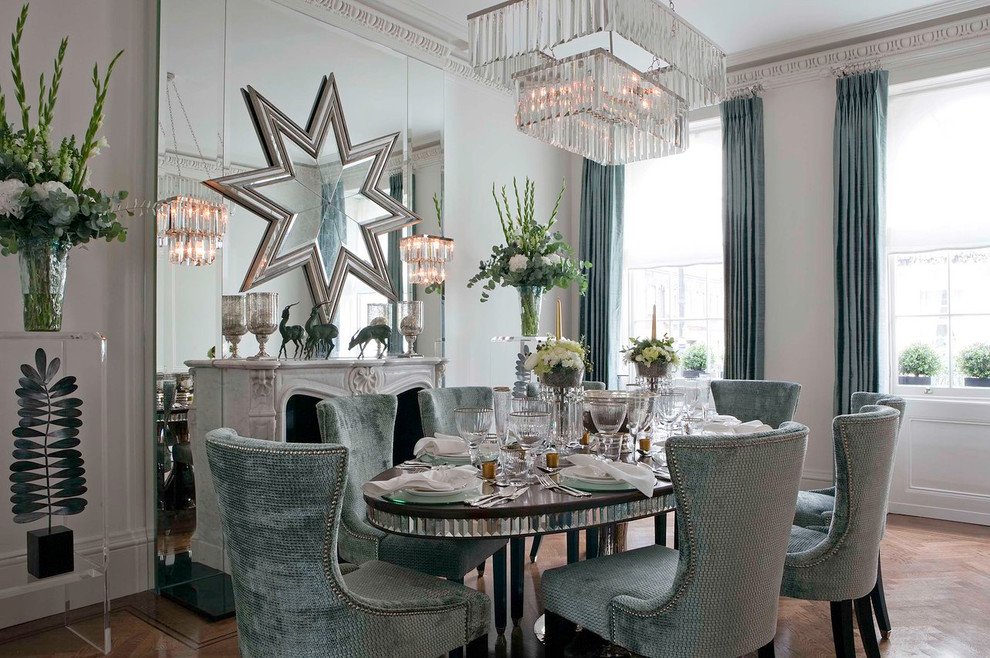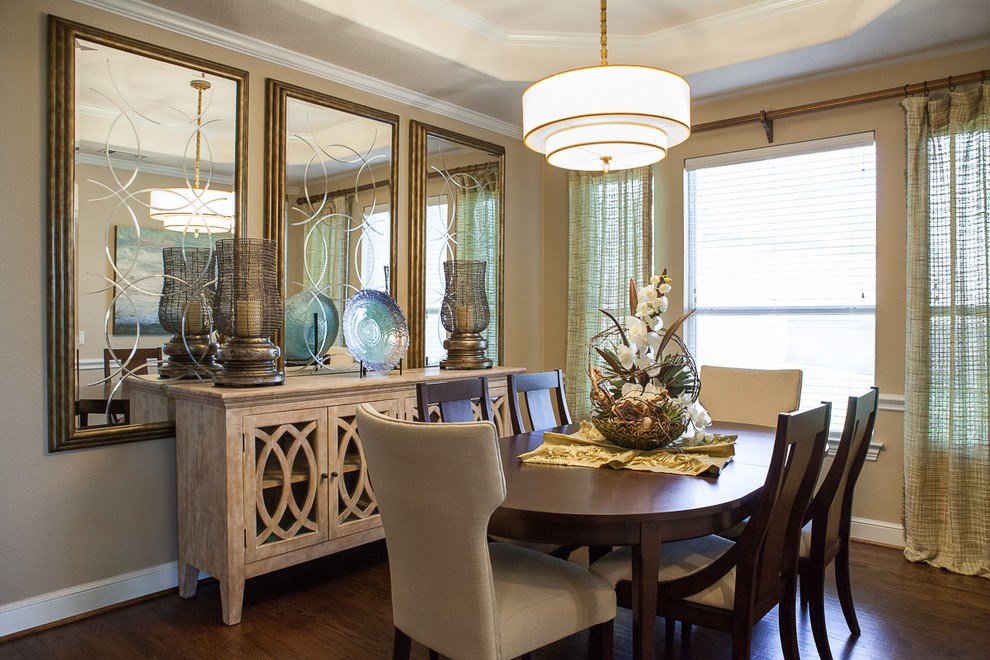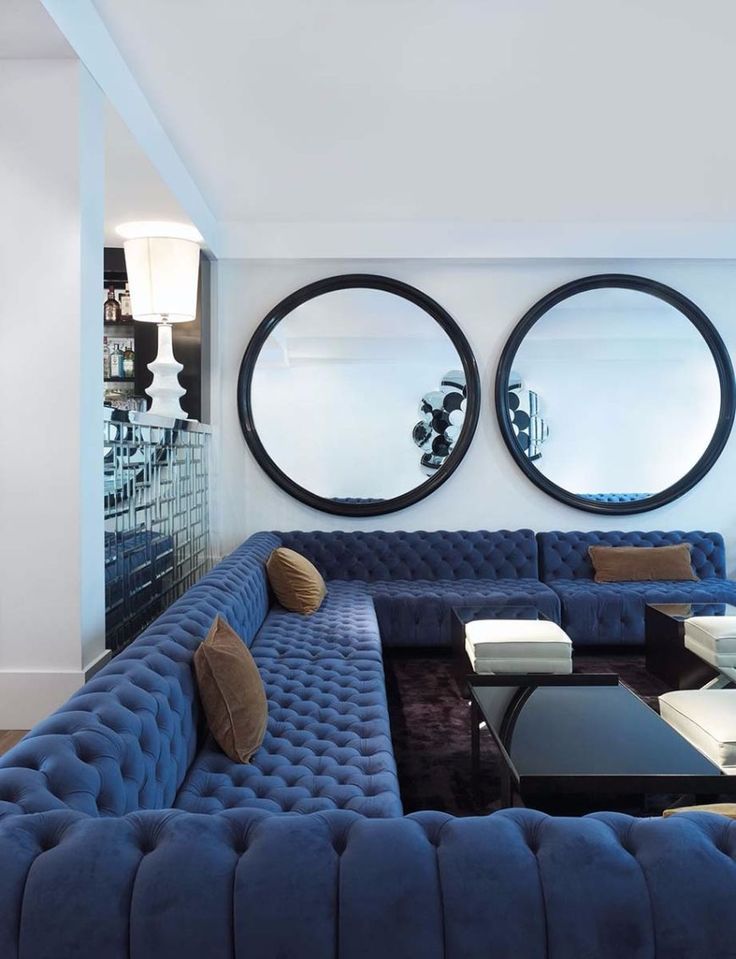 Round mirrors are super cool, so don't go just for the edgy look. Try adding a round mirror and you will have a new favorite spot in your home for sure.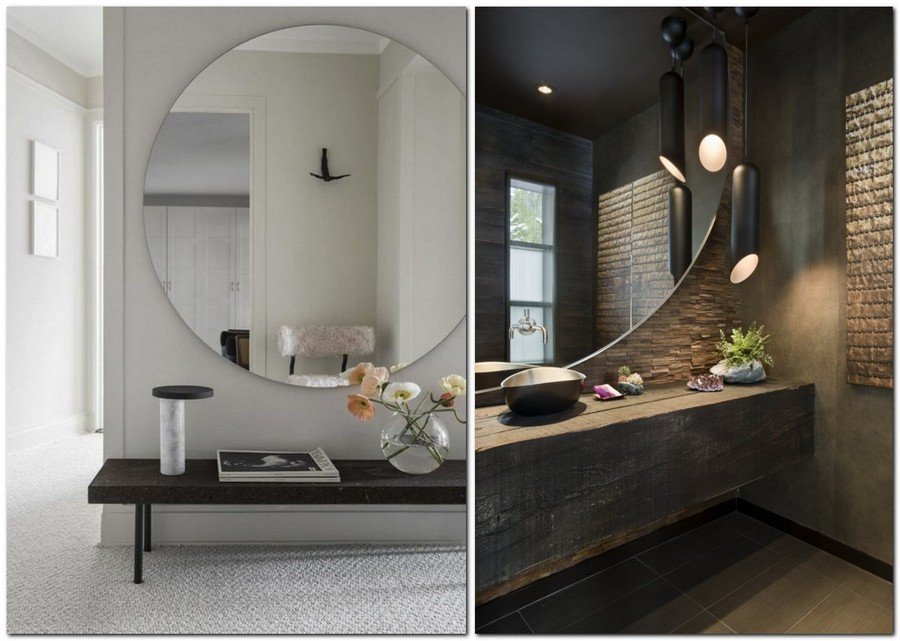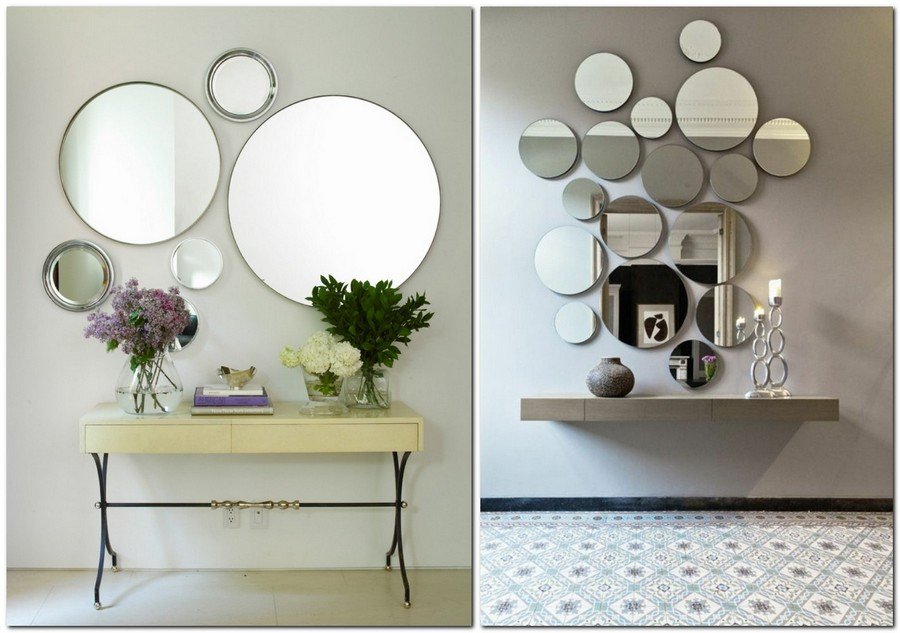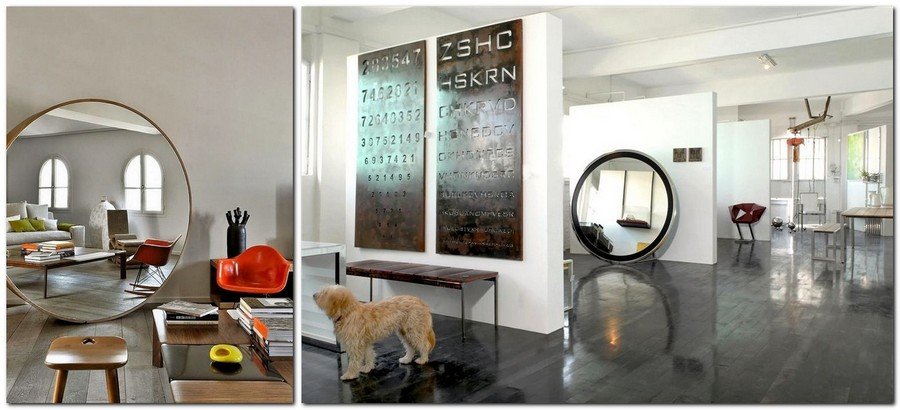 It's not difficult to work with mirrors and I believe that you will pull off the new decor of your home effortlessly thanks to these ideas.