We all own that one or two things that never go out of style. When it comes to home décor, there's a huge chance that the thing we're referring to is a piece (or set) of furniture. Well, this is what they call classic furniture, which most of us hold onto and treasure dearly. If you've been on these shoes, however, you will attest to it that there comes a time when you feel like letting go of your old and dated stuff regardless of the good memories they carry. Well, you're not alone! These are challenges that almost all lovers of classic and traditional décor items have to always be prepared to battle. And truth be told, you have to embrace modernity in one way or another, as long as you're breathing. The good news is that you can always give your precious classical pieces of furniture a modern touch if you choose to. All you need is some creativity and the will to explore. To skip the hide and seek part of the main juice,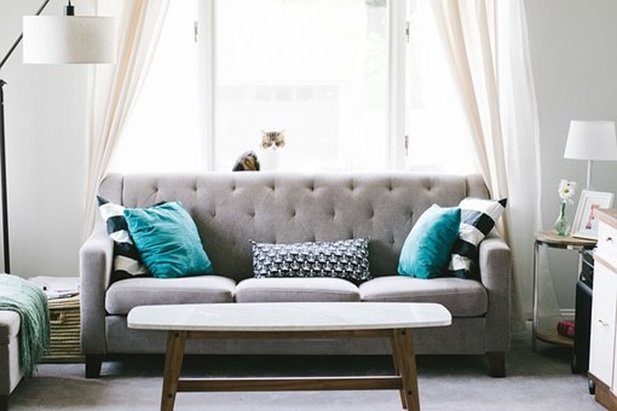 Here are some tips on how to display classical furniture in a way that feels modern.
1. Get Creative with Color and Contrast
As far as home décor is concerned, one of the most practical ways to bring anything that's outdated back to life is to play well with colors and contrast. More often than not, classical furniture pieces are ornate and come with intricate patterns. From Chesterfield sofas to Wingback chairs, Windsor, Barcelona, and Leather Club chairs, simply placing them against neutral-colored walls could make a huge difference. This means that if you're moving to a new home or you're simply relocating your furniture, you might want to give your walls a new paint job to give your room a look that mimics a larger and neater space.
If, on the other hand, you're thinking of buying classic furniture but you still want to retain this modern look and feel, you may want to pick a customized variety. In the case of the most elegant classic sofa, Jamie Fielden from SWJames.com suggests customizing your Chesterfield sofa by choosing a unique color, which brings a modern twist to a classic piece. Especially if you go for a brown chesterfield and add some dark-colored Windsor chairs in your room, the look and feel of your living room will be extremely superb against pale-colored walls.
2. Fabric Reupholstering
More often than not, classical furniture such as sofas come upholstered busy patterns or floral prints, sometimes alongside adornments, frills, and tassels. If you feel that this look is a bit out of date, you can also consider re-upholstering them with lighter block-colored fabric that contains stripped or simple geometric colors for a modern and relaxed look. You can also add similar kinds of fabric on top for a chilled-out contemporary feel.
3. Accessorize
No matter how traditional your furniture looks, how you accessorize it can make a huge difference. For instance, simply adding some unique-colored pillows on your classic couch or placing some inviting flower vases on your drawer chest could add some modern elegance that is appealing to you and your guests.
4. Declutter
Sometimes it's not your classic furniture that looks outdated; it's the environment around it! Removing clutter or "unwanted" items that may have collected around your classic furniture can give it a fresh new modern look. In other words, decluttering and reorganizing your living room or bedroom may be the only thing you need to do to achieve that modernized look and feel you need for your home or commercial premises.
5. Rethink Your Flooring
Just like the walls, your flooring plays a huge role in determining the overall look of your home. If your furniture is looking outdated and out of place, there's a huge chance that you don't even have to touch a single piece. Replacing your worn cement tile or grey mosaic flooring with porcelain tiles, marble, vitrified tiles, or light brown wood could go a long way in reviving your home's look, possibly transforming it into a modernized look to bequeath.
6. Harness the Power of Art
You've already played well with the colors, replaced your flooring, added some fabric, gotten rid of clutter, and accessorized your classic furniture. The final piece of the puzzle could be to add some items of art on your walls and the equation is balanced. Just make sure you do your homework right about modern paintings and the effect they have on space as well as the furniture in the room.
A home is definitely not a home without proper furniture. However, fashion and style changes with time, and so does interior décor. Most importantly, how you display the furniture pieces in your home or commercial premise can determine the message it sends out to guests, as well as the overall look and feel. With the above few pointers, modernizing your classic furniture shouldn't be a trip to the moon.