It's a very scary world that we are currently living in. There's a global pandemic spreading and it has forced entire countries to go on full lockdowns. Fortunately, there are ways that we can do in order to help slow down the spread of the disease, one of which is staying indoors and following quarantine procedures.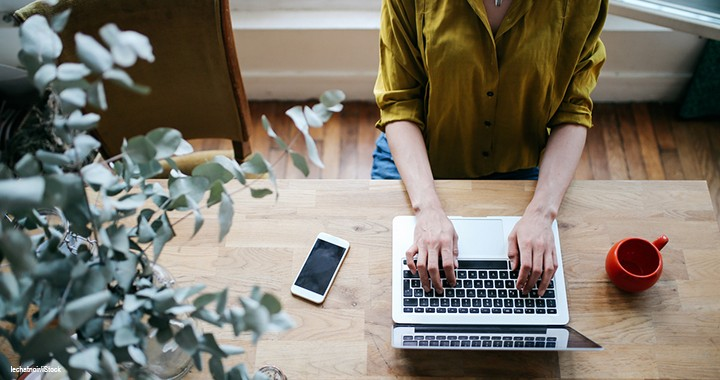 We understand that this can be quite challenging for some, especially for those who are not exactly homebodies before the pandemic. don't worry, though, because we're here to help you out. We are going to share with you the top tips on how to make your home more comfortable to stay and work in as we all await the end of the crisis. Let's get started.
Create a Comfortable Place
Starting a home renovation project might not be the most viable option for a lot of us right now. Hence, we'd like you to focus on two specific spaces instead:
A Home Office. The first space is a dedicated spot specifically for working. It doesn't have to be a separate room. It can be as simple as clearing out a table and declaring it as your new work desk.
A Happy Place. The next spot that we want you to create is a personal sanctuary that you can go to whenever you need some personal quiet space to relax in. Again, it doesn't have to be a room. It certainly depends on what can calm you down. It can be a quiet little corner for meditating or a comfy couch by a window beside your bookshelf where you can read in silence. What's important is that you can claim that spot as your own and that you can enjoy some peace, quiet, and most of all, privacy whilst there.
Add Home Decor
Once you have determined the two spots that you want to work on, the next thing that we can do is add home decor. There are two particular elements that we want you to focus on:
Lighting
The first is lighting. Did you know that according to one study, the temperature and quality of your lighting can significantly influence one's mood and productivity?
Apparently, cooler and brighter lights help promote focus and mental clarity. This is the reason why we recommend using a focused lighting fixture, like a table or desk lamp, to use in your home office design. Look for a piece that best fits your desk's surface space with a design that complements the aesthetic that you're going for.
Meanwhile, warmer and dimmer light can be more soothing and calming. This is definitely the soft glow that you want to achieve for your happy spot. In fact, you might want to consider using scented candles instead to further help set the ambiance. We recommend calming scents like jasmine and sandalwood.
Wall Art
The next element that we suggest to incorporate into your home decor is wall art. Wall art can serve as ideal decorative pieces for those who have limited space, especially since it doesn't even occupy any footprint at all!
For your workspace, you can consider calligraphy or typography or other images that give motivation and inspiration. They can even be family pictures. Although we do recommend favoring minimalist or black and white prints to minimize visual clutter and distraction.
On the other hand, you can hang any image you prefer in your happy place as long as you think it matches the look that you're going for. You can even create a gallery wall of multiple pieces!
Do Shopping Online to Look Great While Business Meetings Online
Do you know what else can look great during a pandemic other than your home? That's right. You! While brick and mortar boutiques are probably closed right now, it doesn't mean that you can't fulfill your shopping therapy elsewhere.
There are a lot of online clothing shop options that you can order from. You can also turn this as an opportunity to show your colleagues that you can still look professional even if you're currently working from home.
Add Flowers
Finally, breathe some life into both your space and work meetings with flowers. Adding greenery into your home not only brings the sense of the outdoors in without exposing yourself to a deadly virus,  but it can even help make your home a healthier place to live in as it improves your indoor air quality.
Aside from that, it can even add a pop of color to your interiors especially if you're going to use one spot to serve as the backdrop of your online video conferences for work.
So you see, it really is possible to make a space better to work in and certainly more stylish and comfortable to live in as we wait for this crisis to end. By keeping the tips that we have shared with you in mind, we're sure that you will be able to have a more enjoyable quarantine experience. Stay safe!
Author BIO:
Mariam Simmons is a trend setter at Alpine Swiss and business fashion enthusiast with a love for writing. She loves traveling to the world's top stylish destinations and gets inspired to create helpful business fashion and lifestyle guides.