Bedrooms are designed for sweet slumber and cozy lounging. They are also meant to be safe and secure havens away from stress and worry. But, every bedroom is different. What makes a bedroom feel safe and snuggly? Here are a few variables that can turn your bedroom into a safe space of retreat.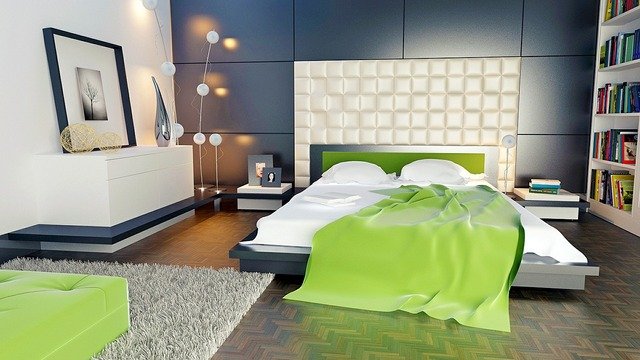 BEDROOM AMBIANCE
Whether a lady or gent your bedroom is personal. There are favorite personal flavors dappled all around the bedroom space reflecting who you are and why you love to be there. Ambiance is a huge factor of comfort and security. Certain elements can warm up or cool down a bedroom space. Some prefer crisp, clean spaces while others long to cozy up to lots of fluff and layers. These attributes can apply to bedding, furniture style, color palates, flooring and accessorizing.
FURNISHINGS 
Two of the most important material components to a bedroom's safe and cozy feel begin with mattress and bedding accessories. Cushy, supportive mattresses that feel right goes far beyond basic comfort. A great mattress contributes to a true mind-body connection that encourages positive psychological and physiological reactionary changes. That means your body's response to a well-designed mattress can enhance how safe and secure you feel.
ACCESSORIZE 
Warmth is synonymous with feeling safe. Plush fabrics such as faux furs, bamboo linens and high-thread count bedding options that envelope you in warmth helps to relax the body, which will help to relax the mind. Rich, organic bees wax candles and natural essential oils invite gentle nudges of serenity. Body pillows add warmth and a feeling of security. Nature-sound machines tune out environmental distractions while calming the mind. Eye-masks help to provide darkness needed for sound sleep.
SAFETY FEATURES
A bedroom should be private. There are safety measures that can be taken to make sure your bedroom doesn't become a space of worry. Today, all homes are to be properly coded for safety. Bedrooms must have smoke alarms installed near entry door openings. Placing valuables in a locked container outside of the bedroom area separates a bedroom's secure position away from the rest of the home. Equipping the entire home with reputable security systems, double-pane windows and lighting technologies ensure even more peace of mind.
MIND OVER MATTER
Putting all of these tools in place are great ways to create the most comfortable and safe bedrooms possible. But, there is still another factor to consider for making your bedroom the wonderfully safe and secure space you deserve. Rely on smart thinking. Keep mental and physical health in mind. Begin by unplugging electronics and televisions in the bedroom. These devices emit energy waves and blue light that stimulate the nervous system. There are also potential privacy concerns with some electronic devices that do not belong in the bedroom. Utilize proven relaxation techniques and exercises that assist the body in receiving mental and physical signals of tranquility and calmness. A frantic mind or an uptight body is disruptive to the safe and secure feelings a bedroom should provide.
Author Bio: Paige Jirsa- I work with Top10.Today, a shopping comparison site, where we strive to help consumers find the best quality and priced products.