Less is more. That is why more and more interior designers try to practice minimalism when decorating homes nowadays. Minimalism gives the home chance to be clean, calming, and not boring at all. Cutter-free spaces thanks to the visual extension create a more calming atmosphere compared to over-furniture spaces when one loses the focus once entering the room. In this stressful life people live today, they would do anything to surround themselves with a peaceful, calming, and nurturing atmosphere. They tend to create a little oasis from their living space, especially the living room, where they use to spend the biggest part of the time spent at home.
For today we have selected some major interior designers' ideas for minimalistic living room that we are sure will help you create your own paradise at home. Choose monochromatic furniture with rich detailing to create dynamism. Change the traditional furniture elements such as the sofa, and change it with settee for example. Or use a stack nesting table instead of a bulky coffee table. This way you will get the most of every inch of space you have in the room. Don't forget the power of color. In order to make space literally stand out, you should think out of the box. Give the all-white, or monochromatic space a vibration using some furniture piece in vibrant, live color such as red or yellow. Choose some pieces with rich texture and refurbished materials.
In a minimalist living room, you don't have many furniture pieces, so when choosing the few ones, make it wisely. Any piece of furniture should make a strong impression. It must be in a strong link with the other ones created a whole that will present your personal style, but the ultra-modern look of the space too. These are only a few of the ideas you need to follow when decorating a minimalist living room. You can found even more by scrolling down the page.
Use Muted Colors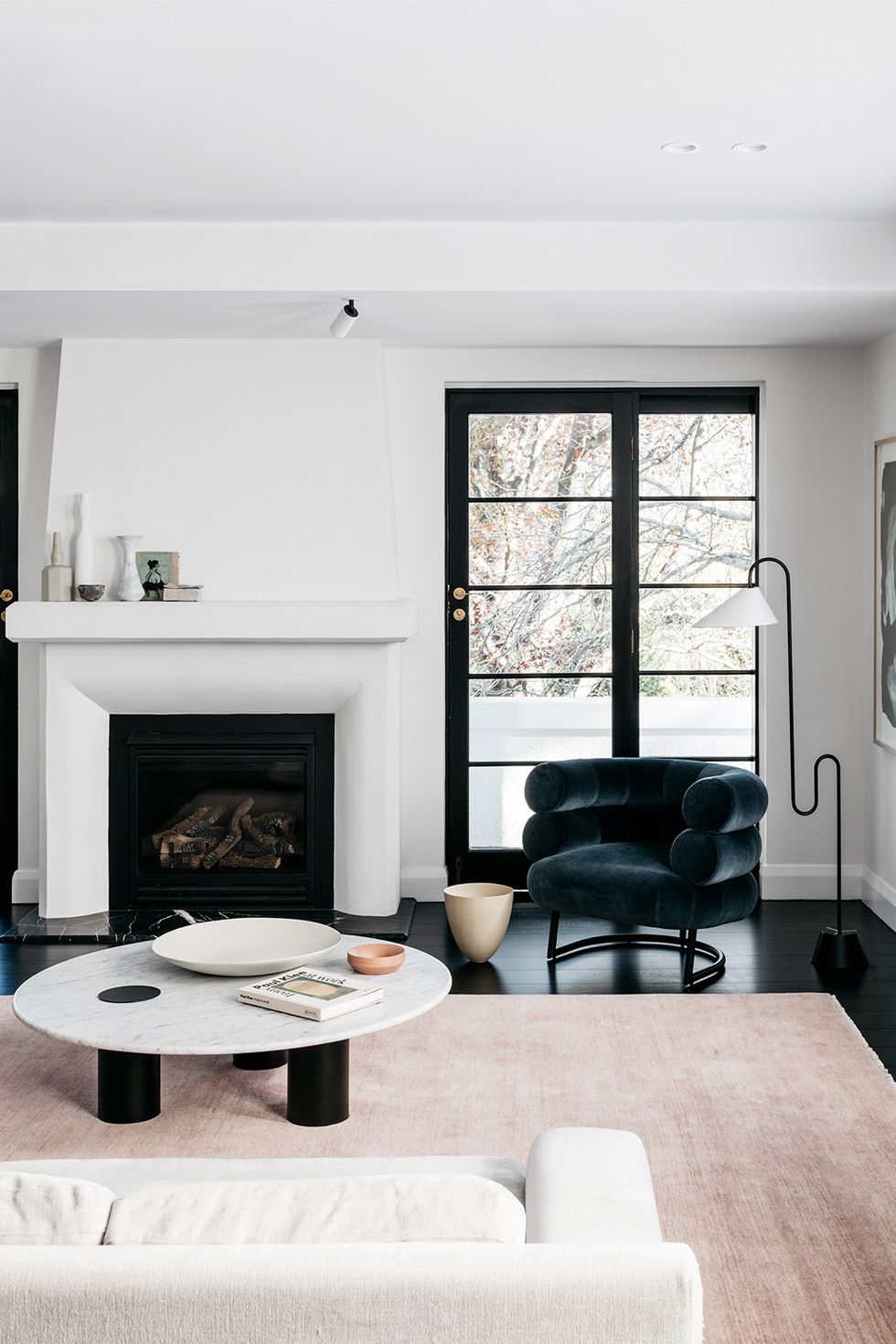 source
Stay Grounded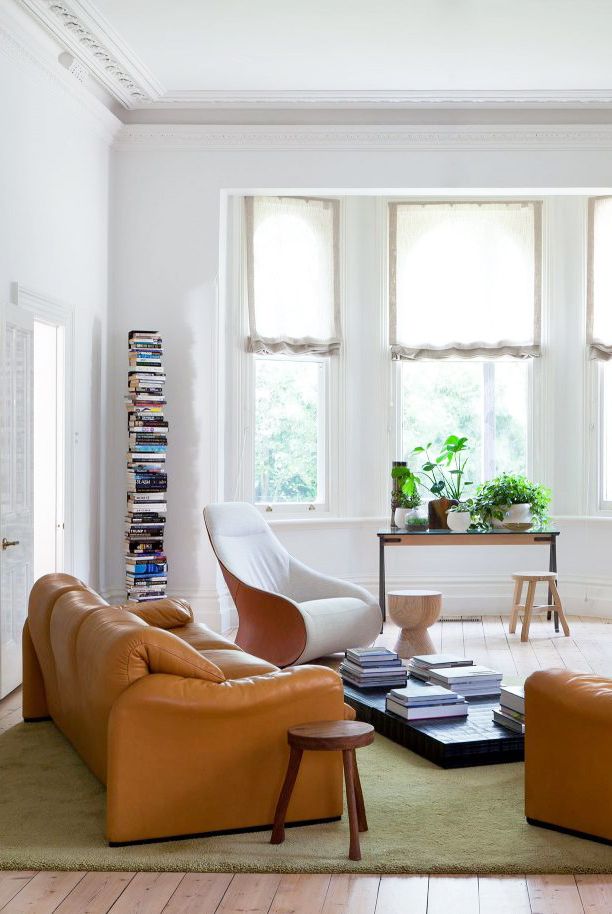 source
Pay Attention to Scale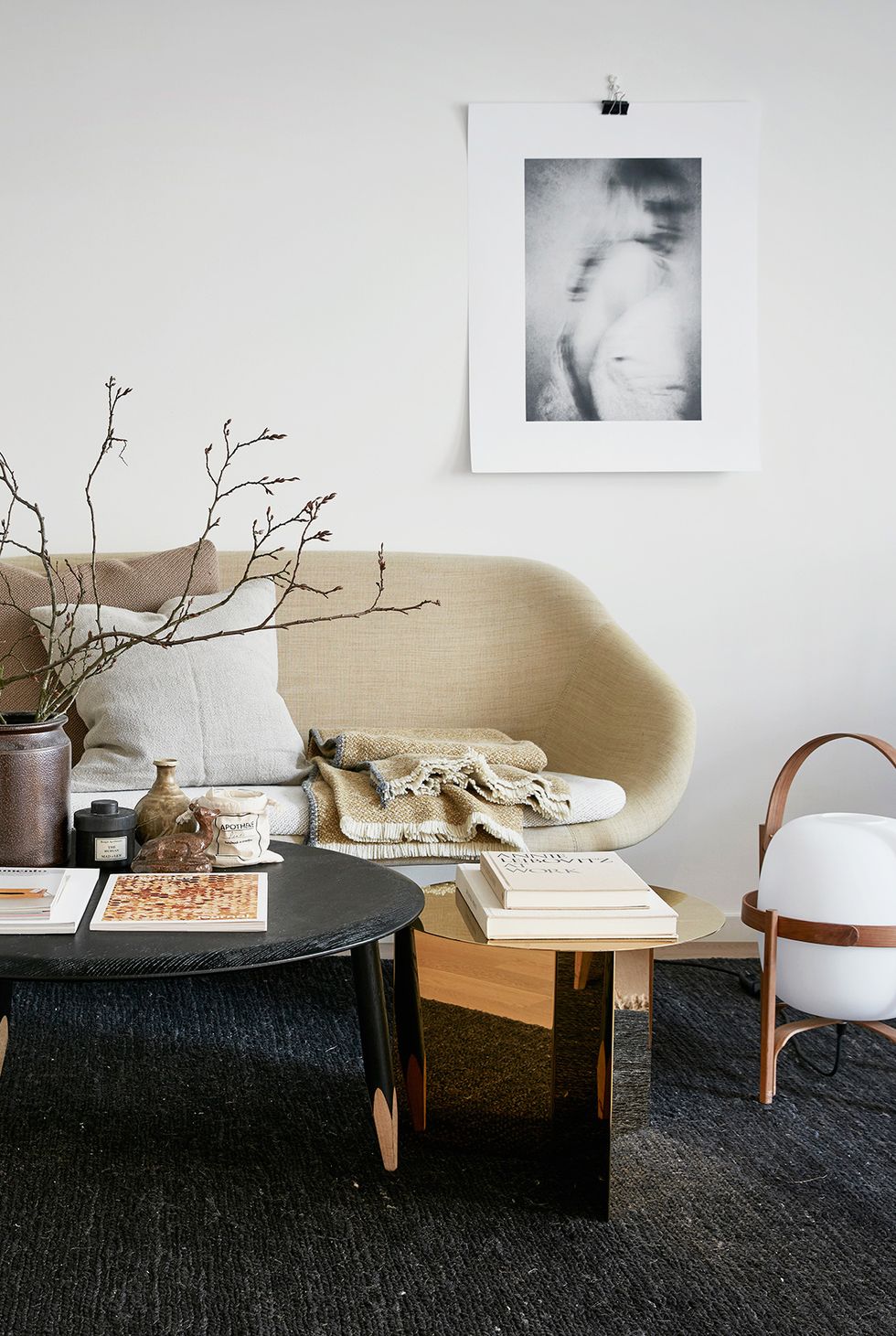 source
Choose Items Wisely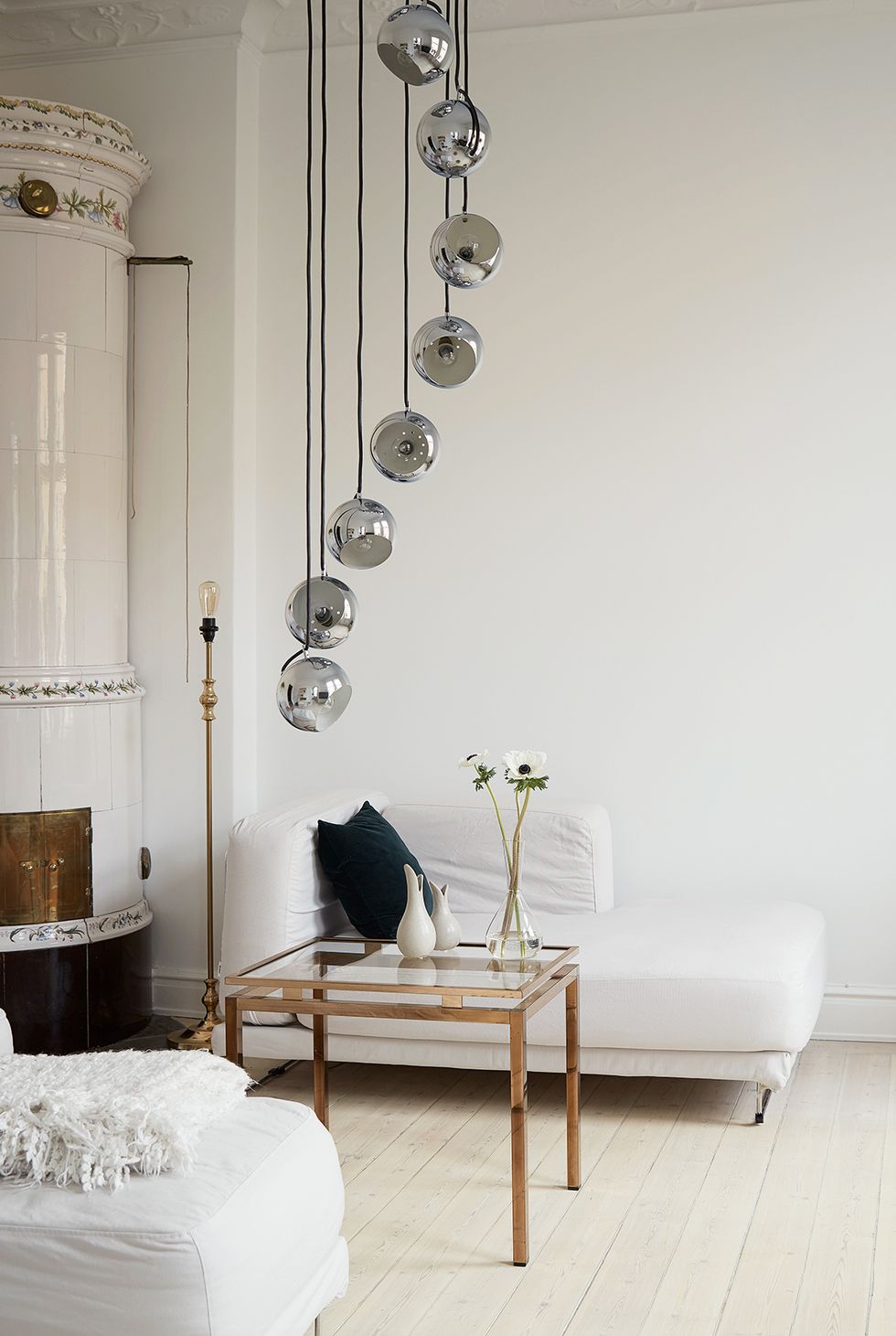 source
Focus On Shapes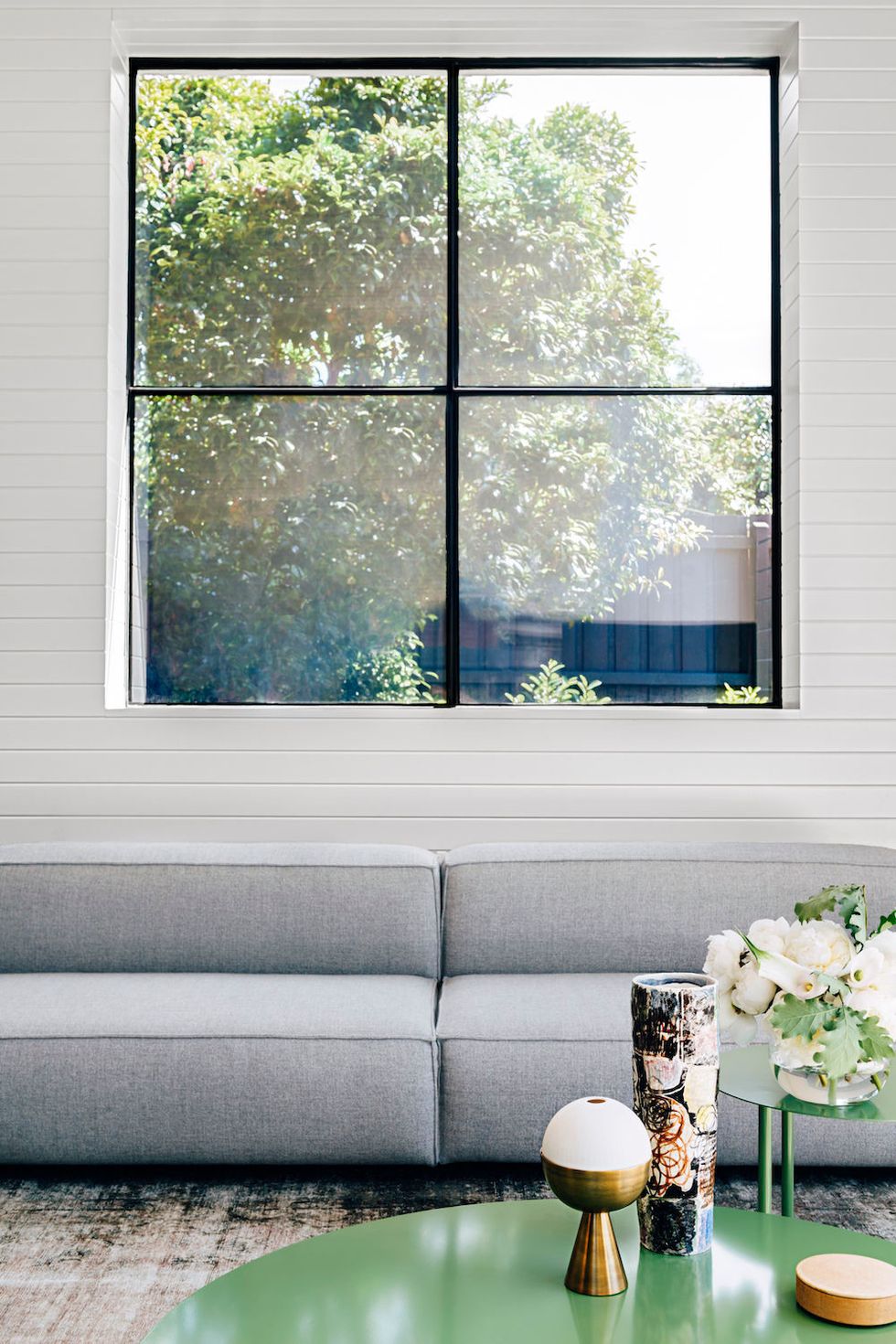 source
Display High-Impact Art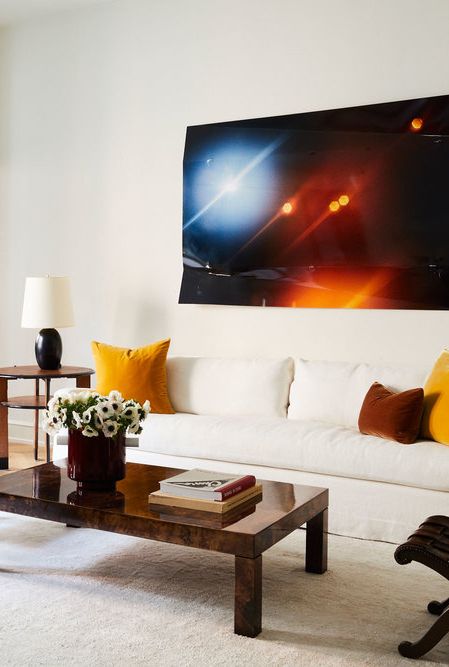 source
Feature One Vibrant Accent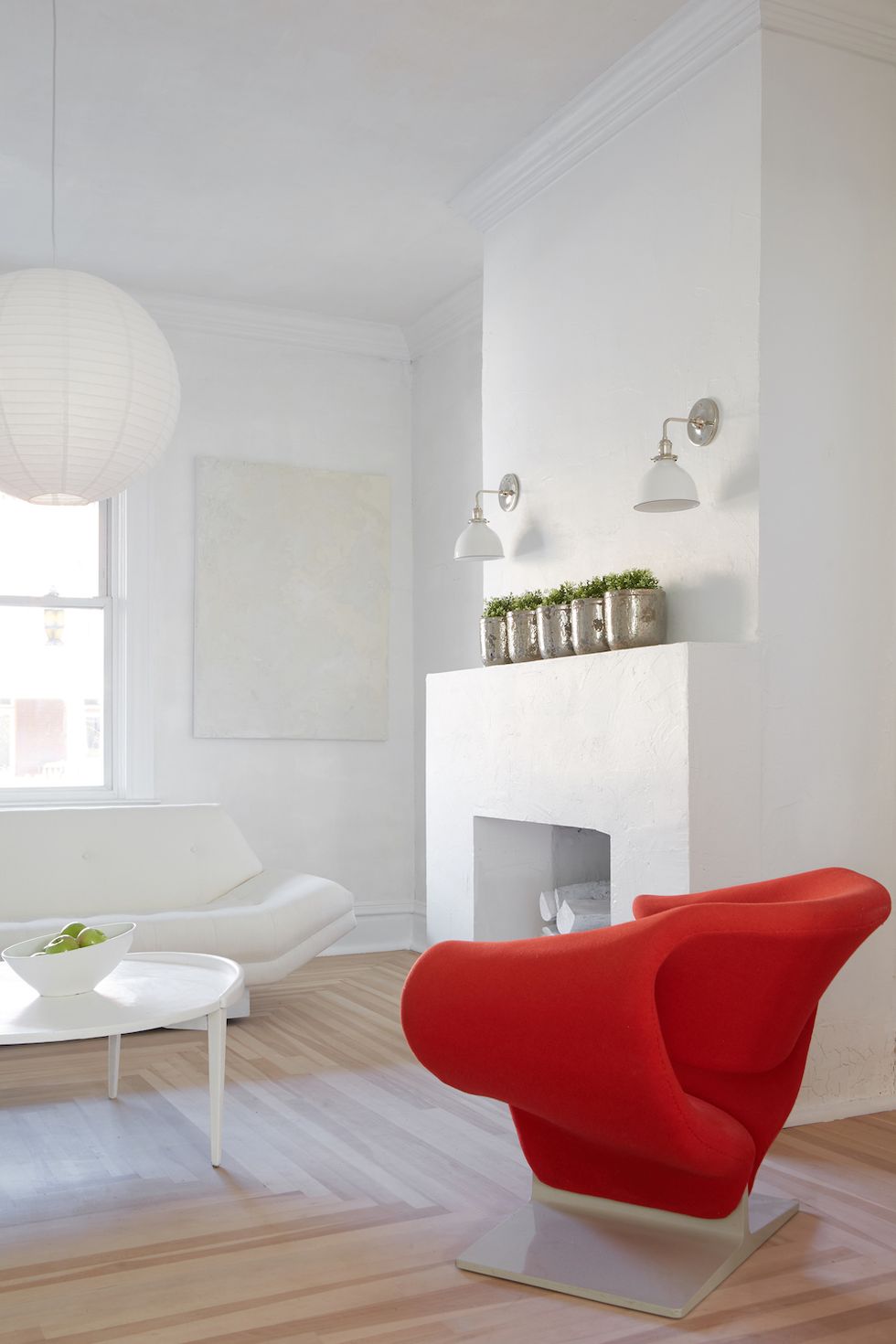 source
Mix Different Styles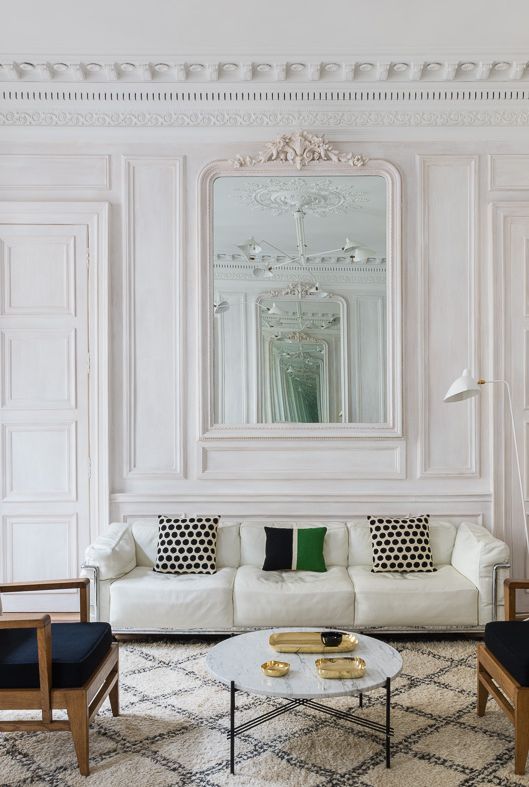 source