Stylishly revamping a tiny apartment space can be a daunting task. Still, this should be a brainteaser every determined studio-sweller should face head-on. It may be tricky business, but smaller spaces are admittedly more fun to style. Because floor space, wall space, and furniture space are all strictly accounted for, every decision you make immediately becomes impactful. 
That being said, every choice you make has to be calculated as making the wrong moves can be costly and may set you back. Here are smart ways you can dress your studio apartment without compromising both your budget and overall square meters.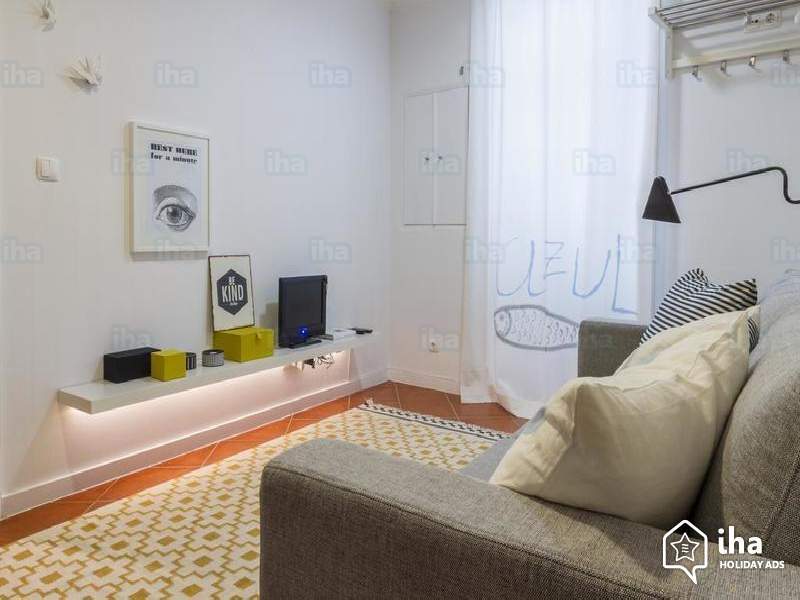 Make use of large mirrors
This is perhaps one of the oldest tricks in the book, but it works like a charm every single time. Using large mirrors not only gives the illusion of more space, but it also invites more light and illumination to your space. Large mirrors help bounce whatever brightness enters your studio. 
You can lean let their base rest on the floor or hang them on your wall. For a more solid aesthetic, use massive rectangular ones with bold frames. They almost immediately double your space and give your studio a more extensive feel. When you have only small mirrors available, put plants or flowers in front of them. This gives it a fuller look. 
Put up thematic walls
Because studio spaces are generally very limited, accent and thematic walls help your subconscious learn how to section certain areas. For instance, the theme of your wall where your bed is pressed against can be darker compared to where your office corner is. Depending on how your daily routine looks like and what aspects of your everyday habits matter to you the most, select key areas in your studio where the walls are visually heavy. Either put up a wallpaper of your choice or paint over the existing shade. 
If you're not allowed to do both, putting up a photo collage or utilizing wall fabric are affordable alternatives for renters. Be creative and think outside the interior box. The goal is to properly utilize your wall space and help train your mind that particular activities are best done in certain areas of your apartment. 
Wall shelves extend your space
Floor shelves are great pieces of furniture that add life to a home. But when you have a studio apartment, you might not have enough space to accommodate more than one. In cases like these, wall shelves are terrific solutions because they allow you more room to move around, all while keeping your books, succulents, figurines, and other knick knacks in place. 
If you're looking to spice things up, get wooden slats that come in a variety of sizes to complement your space. You can start putting smaller slats right by where the sofa is and work the larger slats above more vacant spaces on your wall. When you don't have enough space for entryway furniture, wall shelves can make up for it. Instead of placing heavy items on them, put little trinkets and smaller plants. Door areas should be vacant and free-flowing. These kinds of shelves help achieve that energy. 
Bookshelves can double as room dividers
In the actual event that you decide to use a floor shelf, be deliberate about using it as a divider. Psychology suggests that humans are more productive when they know how to behave and act accordingly in different nooks and places. Because overt sectioning is difficult in small open spaces, book and floor shelves aid in making that a reality. As wall dividers only limit your area, even more, bookshelves invite air to move more breezily while keeping your place visually neat. 
You can use these shelves as a division between your sleeping area and your kitchen. 
Skip the closets 
It's not that closets aren't useful, it's just that they consume a lot of space. For a more ambient, aesthetic-looking home, utilize clothes racks in accordance with how many clothes you have. If you have quite a lot of wardrobe pieces, you can occupy one whole wall and put as many clothes racks as needed. This gives off a walk-in closet feel while maintaining needed space and organization. for items that aren't hangable, fold them neatly in a drawer. 
Don't ignore the thundering fridge noise
When you live in a tiny apartment, everything matters. From visual focuses to consistent noise, every spectacle and variable should have corresponding rationales. When you've owned a fridge that's lived beyond its warranty years, there's a high chance it'll keep making unwanted noise. When you're bent on upgrading your home, being able to lower the volume coming from your appliances should be something you invest in, too. Fortunately, the internet provides us with enough resources to assess how our home gear is doing and what products we can buy to help improve our living conditions. 
Be creative with your bed
Beds are huge pieces of furniture that take up a good amount of space, so if you're determined to shake things around to maximize the space you're afforded, you might want to think of re-strategizing your bed game. You can purchase a bed that doesn't come with a headboard and create one yourself. There's a long list of crazy ideas you can consider for this. From detachable sticky headboards to using bunk beds with functional offices under them, being creative with your sleeping tools and arrangements comes in really handy in contexts like these. 
If you want, getting a bed that doubles as a day couch is a fantastic idea, too. Another concept you can entertain is getting rid of a bed frame altogether and using wooden crates instead. These crates can be utilized for extra storage and you can paint them according to preference. If the existing bed you have works just fine, make use of the elevated space and store luggage pieces, bags, shoes, and other large items under your bed.
At the end of the day, what matters is you choose what's comfortable and functional over style and sleekness.