Are you decorating a new home for yourself? If you want to create the home of your dreams than one thing you can do is to follow the color psychology and combine the colors the best way to create the atmosphere you need for every different room in your home. As colors can affect mood so much, it is very important to choose wisely the colors you paint the rooms and the furniture around yourself. If you are searching for the best way to create your relaxing oasis around you then the best color to choose for furnishing your home in blue.
Blue is linked to trust and dependability, intelligence and confidence; it has that calming effect and stimulates creativity. The pale of blue is so wide that you can choose from pale hues to deeper, navy blue shades. In the gallery below we have selected some of the most luxurious and modern home styles with blue furnishing. We invite you to scroll down the page and see how you can transform the whole look of the room by adding at least one blue colored pieces of furniture. Because of the large range of blue shades you can create a sophisticated dining room by using navy blue chairs with gold frames, or calming kid's room by using pale blue carpets or curtains. Blue can push the shade toward aqua to green so we are sure you will find your preferable shade and the space to place it. Get some inspiration from the inspiring home styling ideas from this article. We are sure your home can get a new dimension with any of these blue home décor ideas.
Rustic blue furniture to create antique look at your home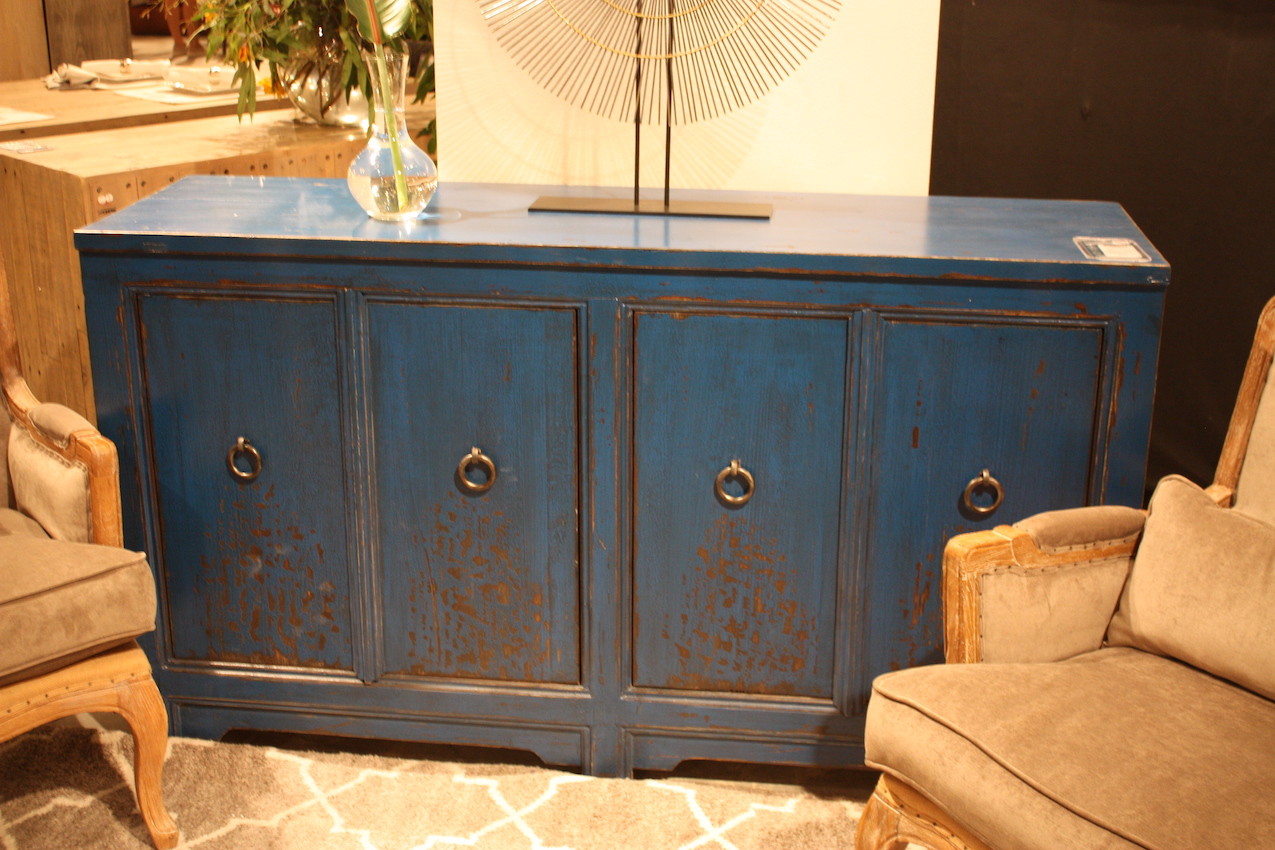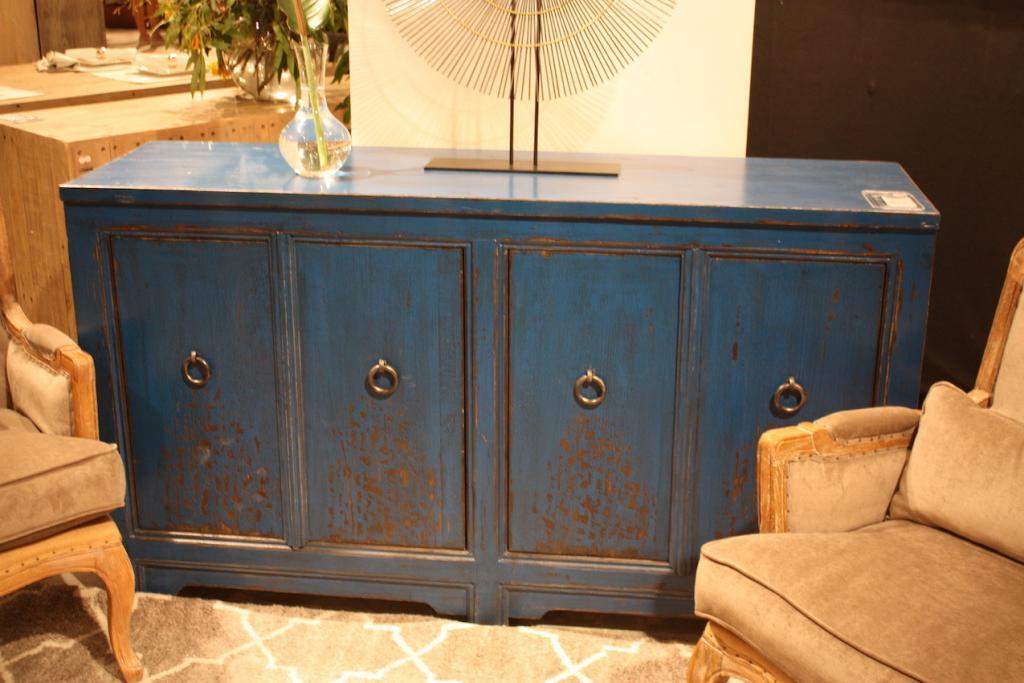 source.
Blue-topped tables are an excellent substitute for a standard coffee table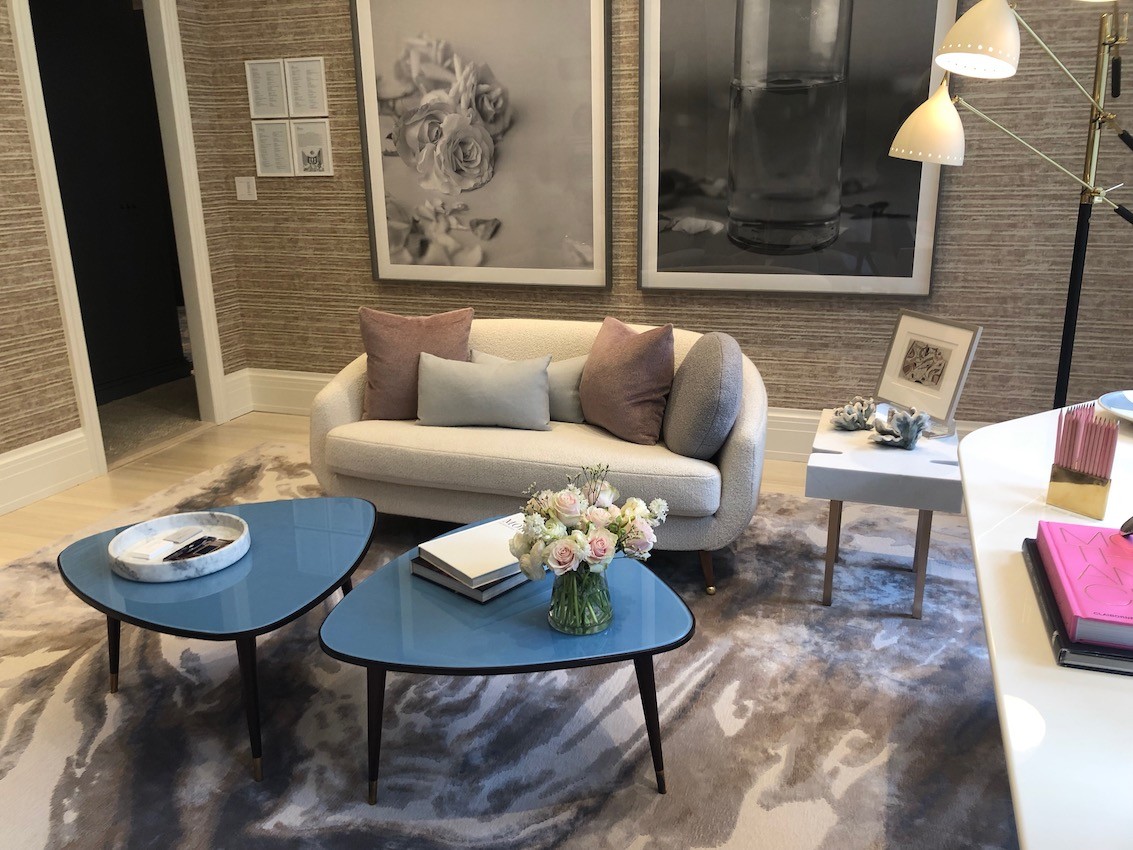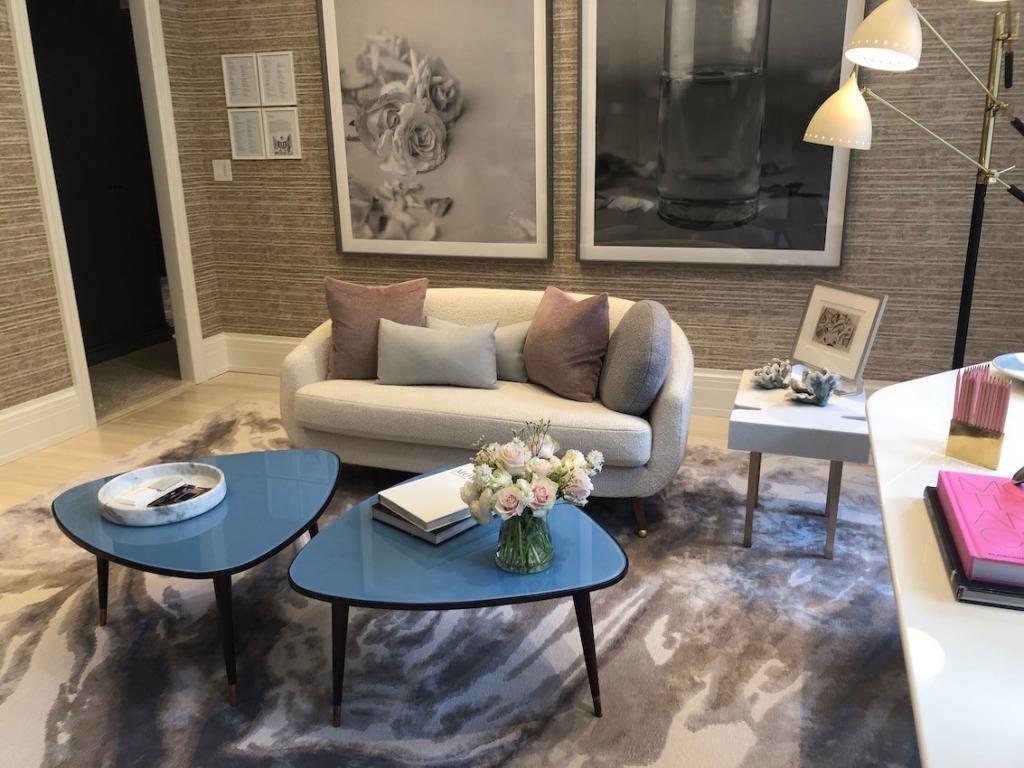 source
Blue bedroom oasis for sweet dreams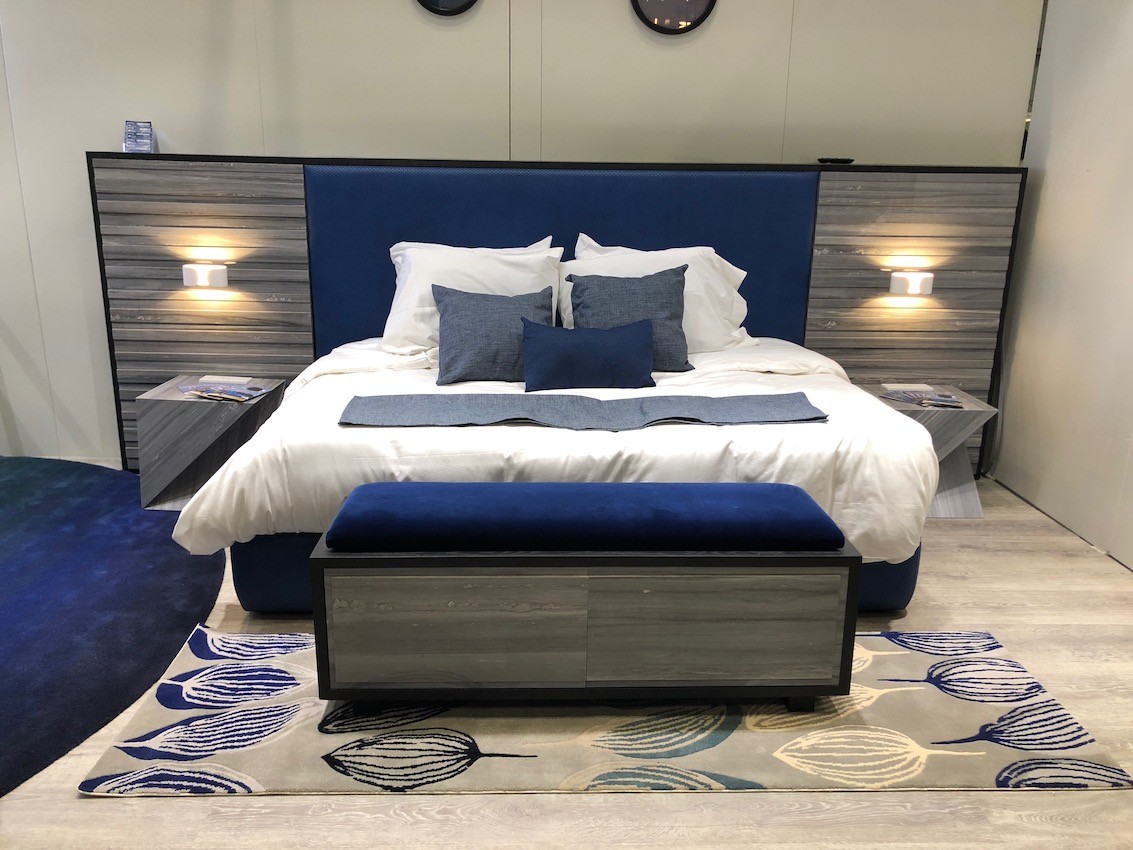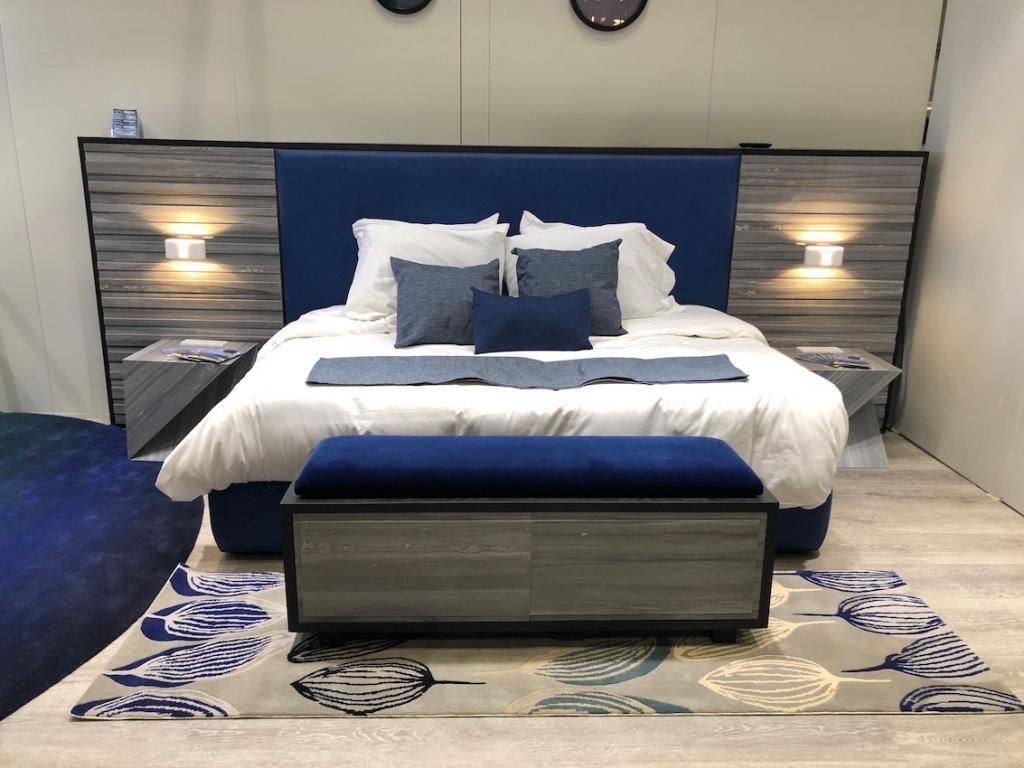 source
Grayish-blue upholstery curved sofa to create sophisticated living room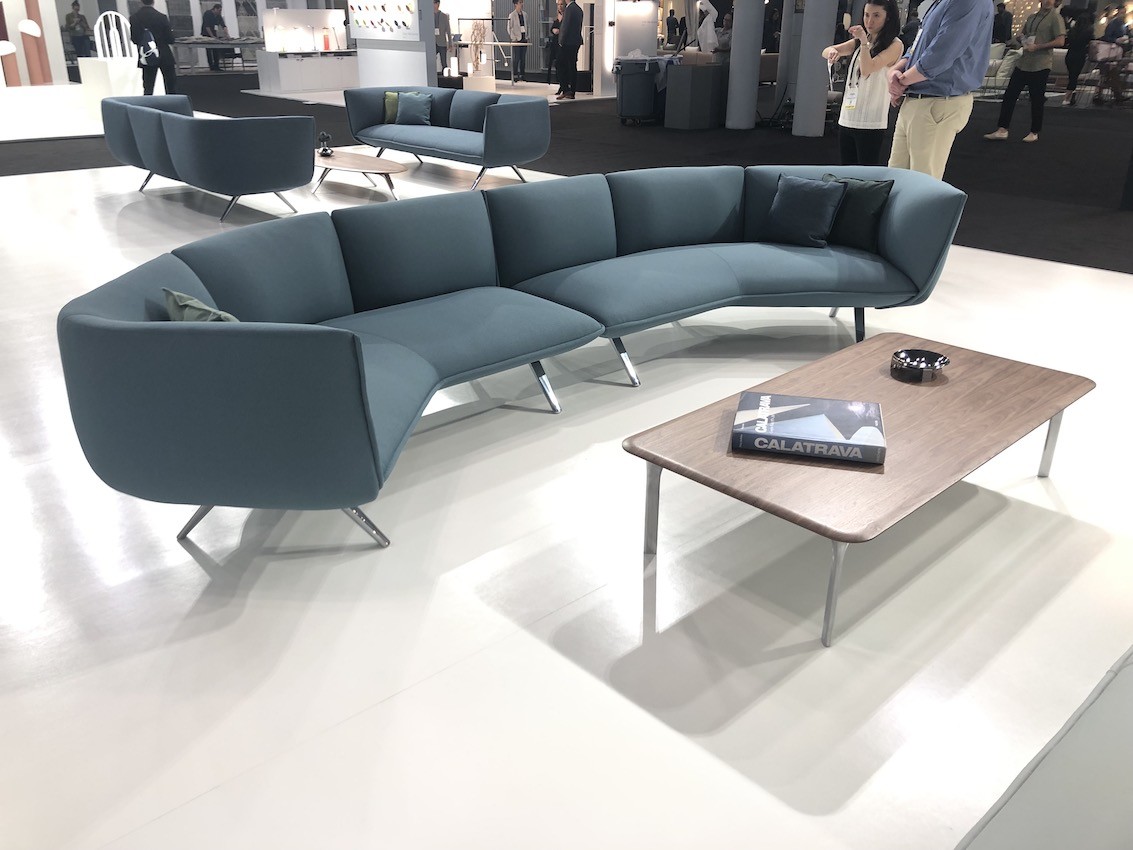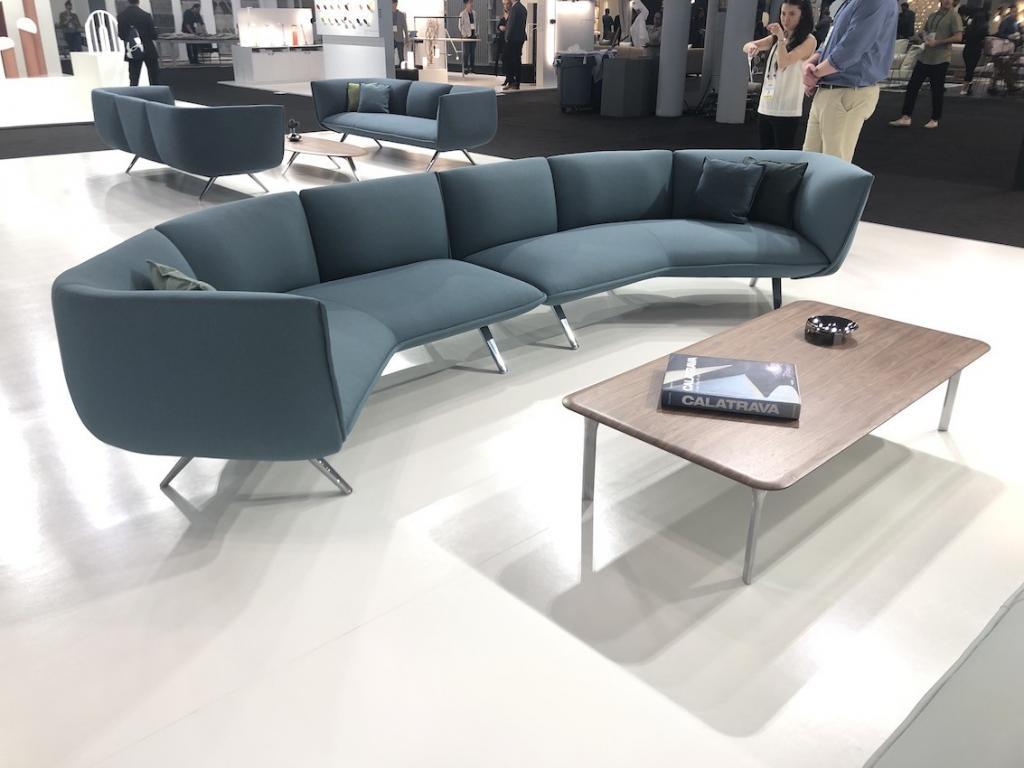 source
Rustic blue chairs with gold details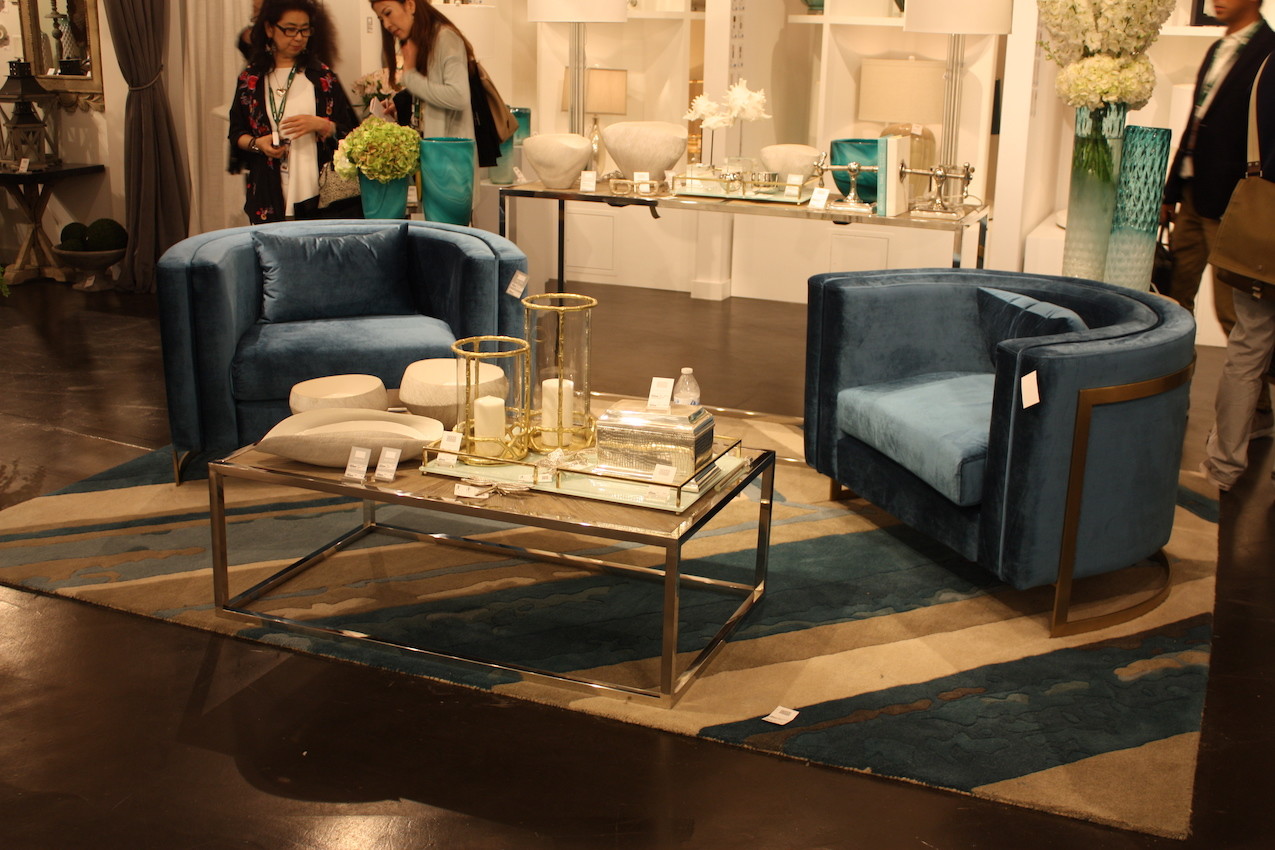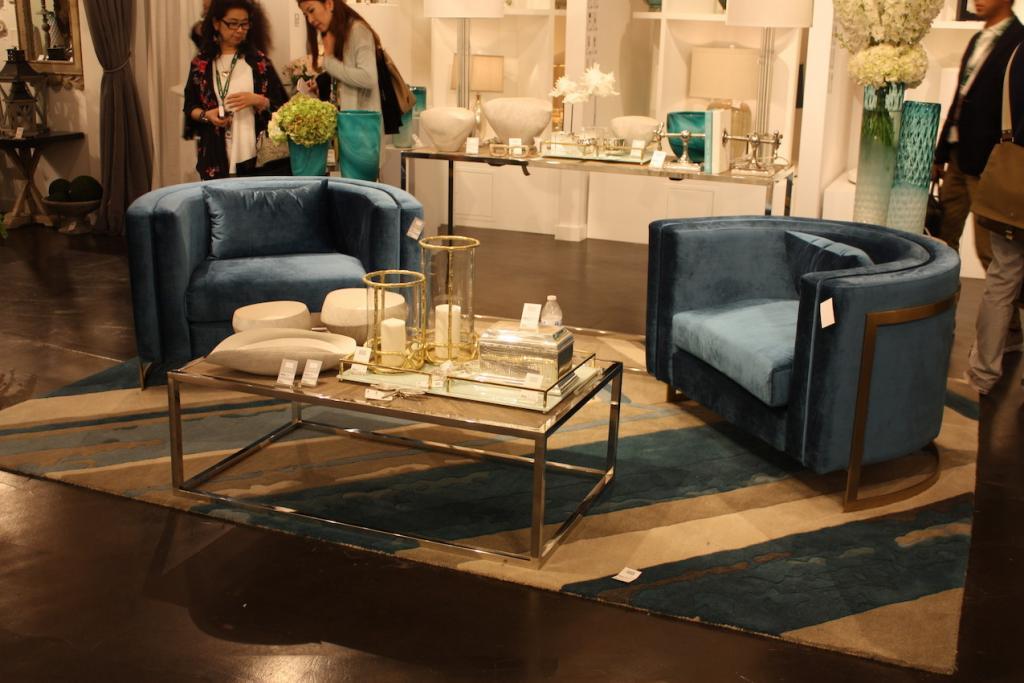 source