Does your living room look too crowded and small? Do you want it to look and feel more spacious. In this post we are presenting some smart styling ideas to make your small living room look larger that it is.
1. Paint Your Walls White
If you want your room to look more spacious paint the floors and the walls all white. You can add some eye-catching painting on the wall or some colorful piece of furniture on the center of the room, that way creating a focal point in the room that will open your space and won't let you feel like walls are closing in on you.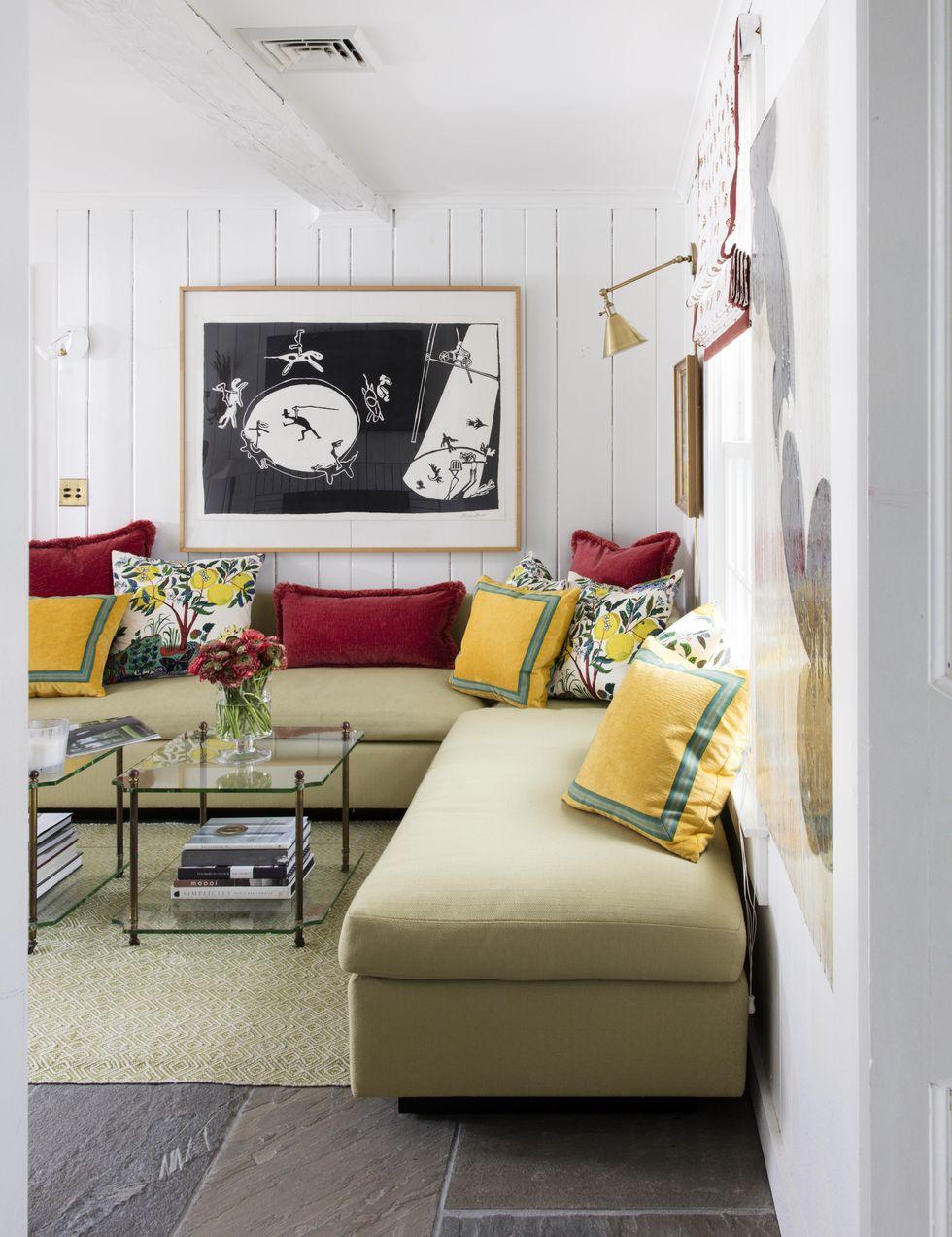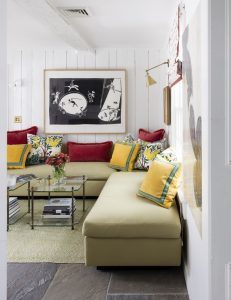 source
2. Add Ottomans
If you live in a small living room, your living room probably has double or triples duty during a day. So, if you want a more spacious living room you can use ottomans instead of coffee table. You can top the ottomans with a tray and place coffee and other items over them, or you can use them as footrests when there are more people around.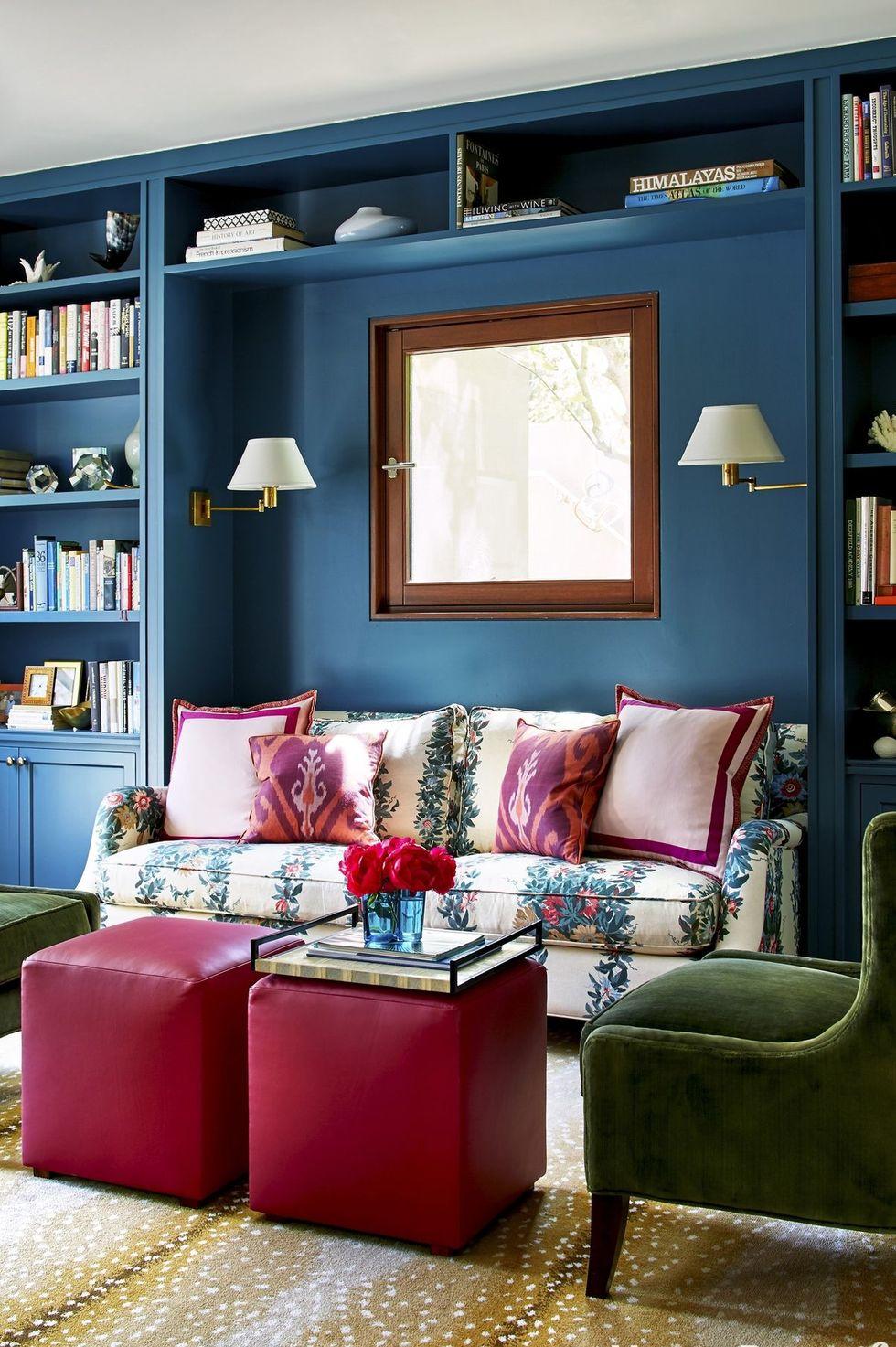 source
3. Install Smart Lighting
If you want a room to look more spacious one of the things that you must pay most attention to is the lightening. For small spaces it is recommended to use lightening that can be attached to the walls or hung above, so that it can save more room space.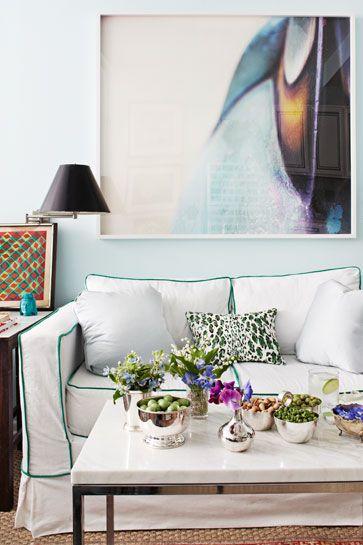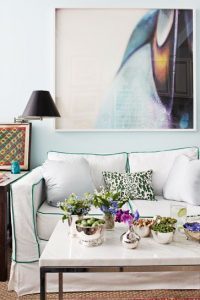 source
4. Let The Light Pour In
The more light enters the room the more spacious it will look like. So, if your living room has access to natural light, let it pour into the room and don't block it with curtains. If you have no large windows to let the sunlight enter your room, then choose lighter shades on the walls to create more open space.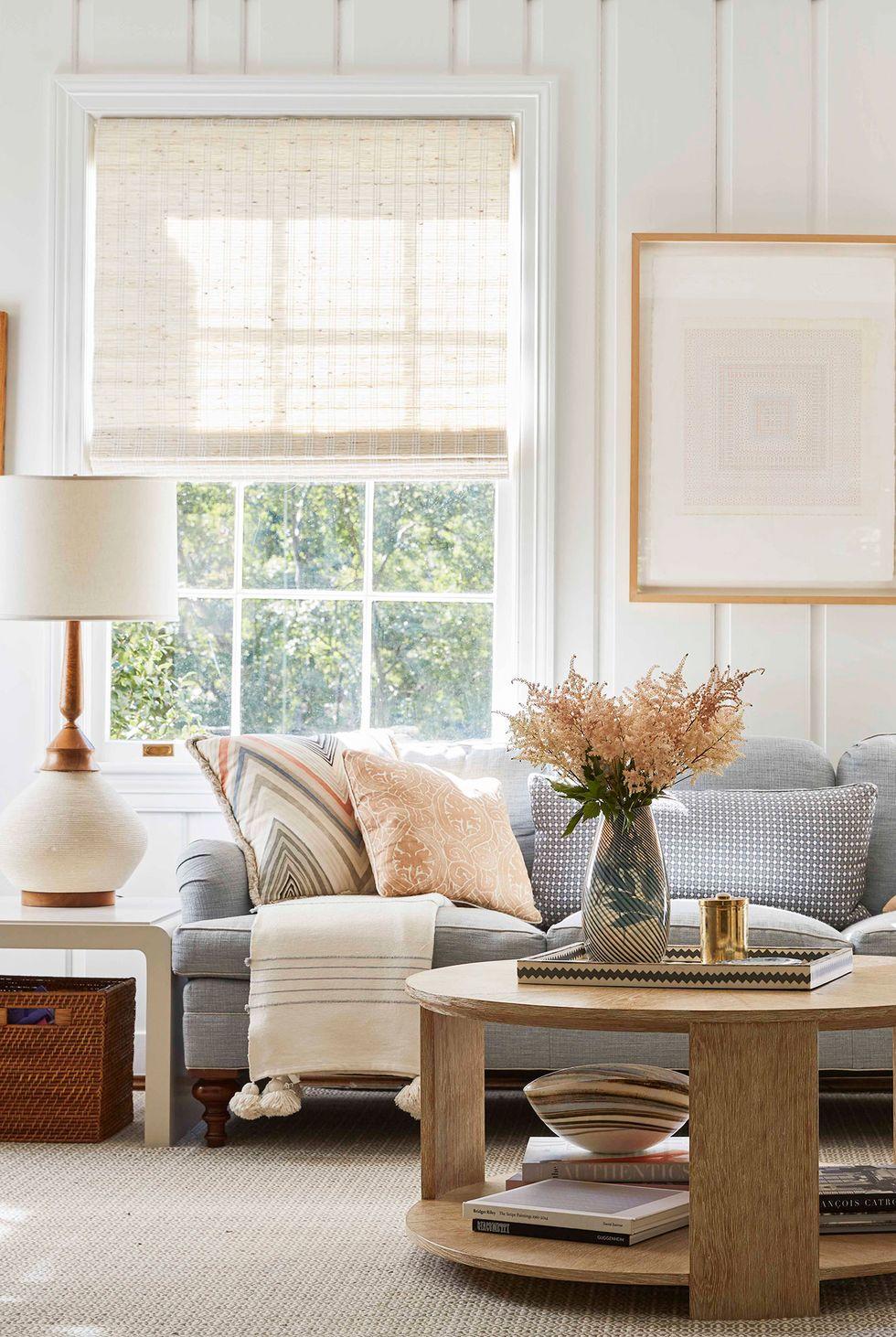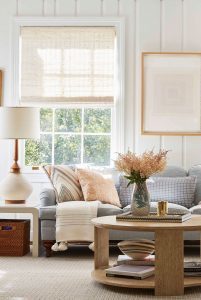 source
5. Play With Scale
Sometimes it is not about using small objects in a small room to create more space. Instead, sometimes you must experiment with contrasts to create an intricate home décor. That is why sometimes you should insert some big statement decorations in a small space. For example you can use some big chandelier in a small living room and make it look amazing.
source
6. Choose A Large Rug
If you want your small living room look larger here is a trick to try. What you need to do is to choose a large rug, or even better to choose a large rug with bold pattern. This way you will anchor the space and make your room look visually bigger.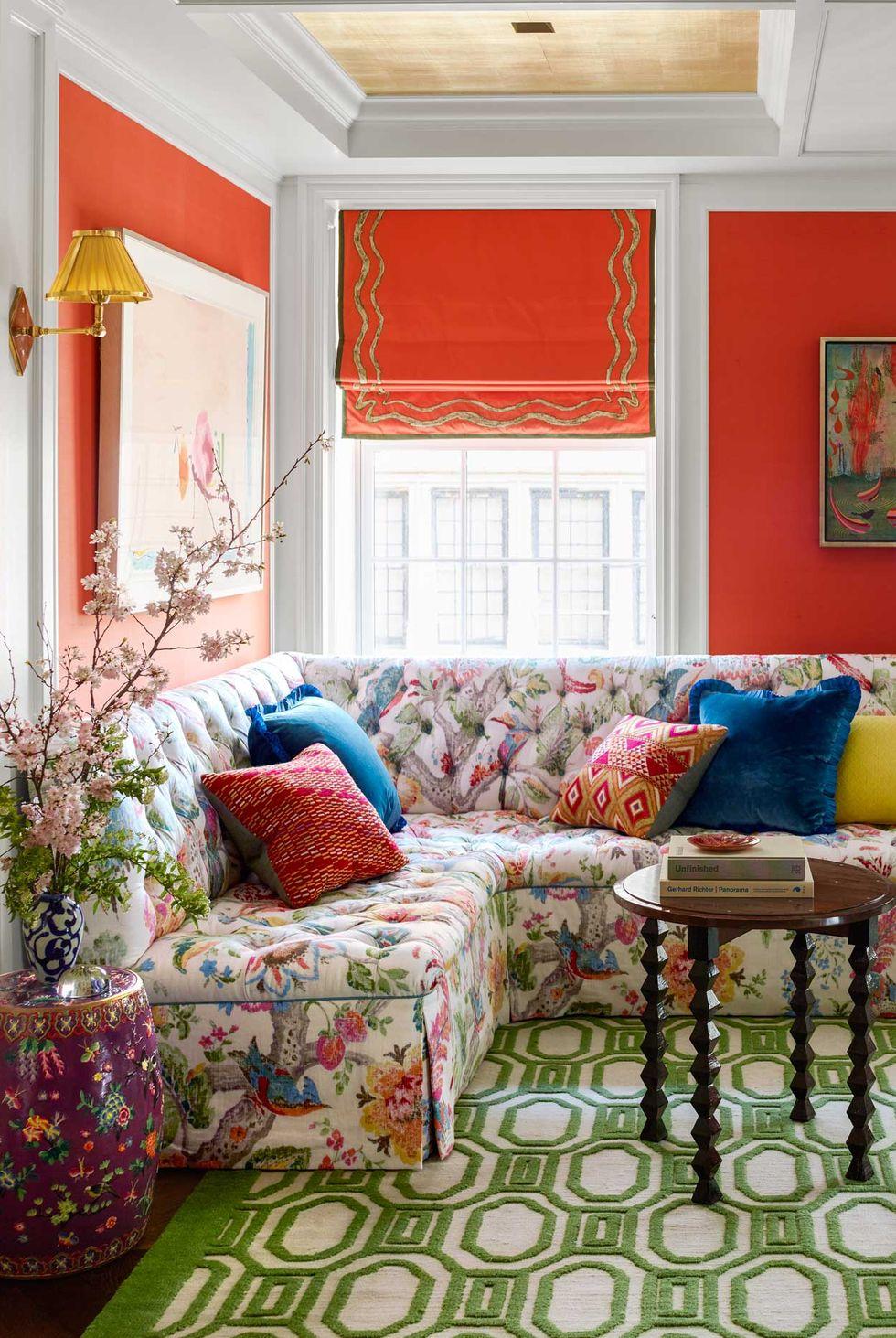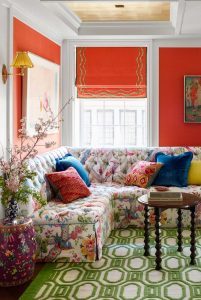 source
7. Keep It Cozy
If you want to feel cozy at your home there are some decorate experts that advice to choose smaller room for a family or living room. Placing all the seating closer to each other will create an atmosphere of togetherness and intimacy with your loved ones.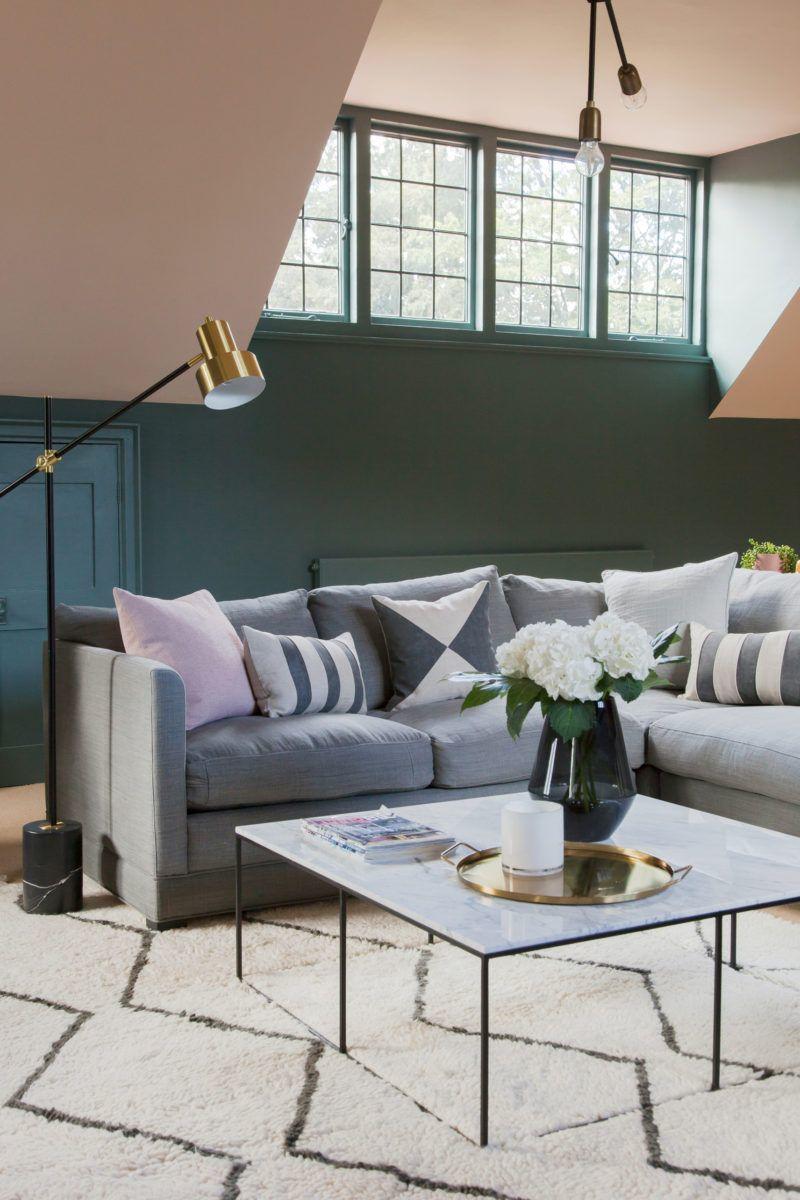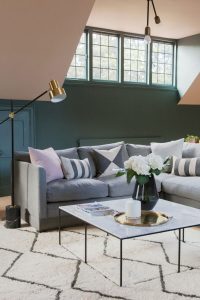 source
8. Pick a Dark Paint Color
Dark shades have always represented sophistication. If you want a sophisticated living room then paint the walls in darker shades, and choose brighter furniture to create sense of intimacy and luxury.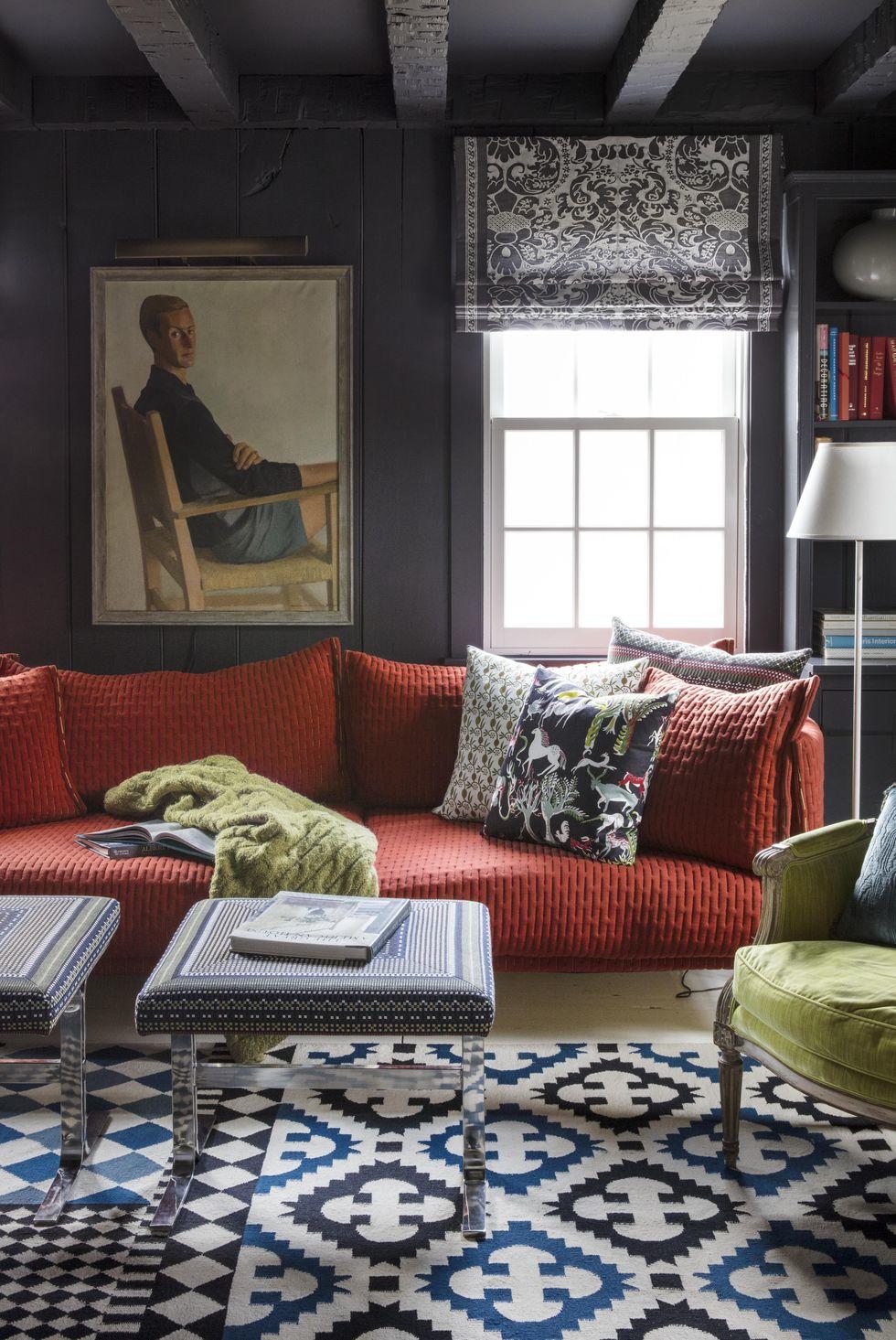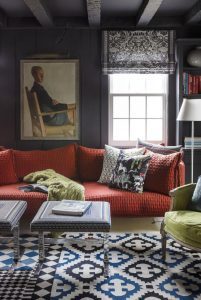 source
9.Make it Multi-Purpose
Sometimes not only the living room is too small, but also the whole apartment can be too small and not have space for every separate room. In such a case you can create a multipurpose room that you can use as a living room, home office, family room… This way you will create space for all your needs in only one room.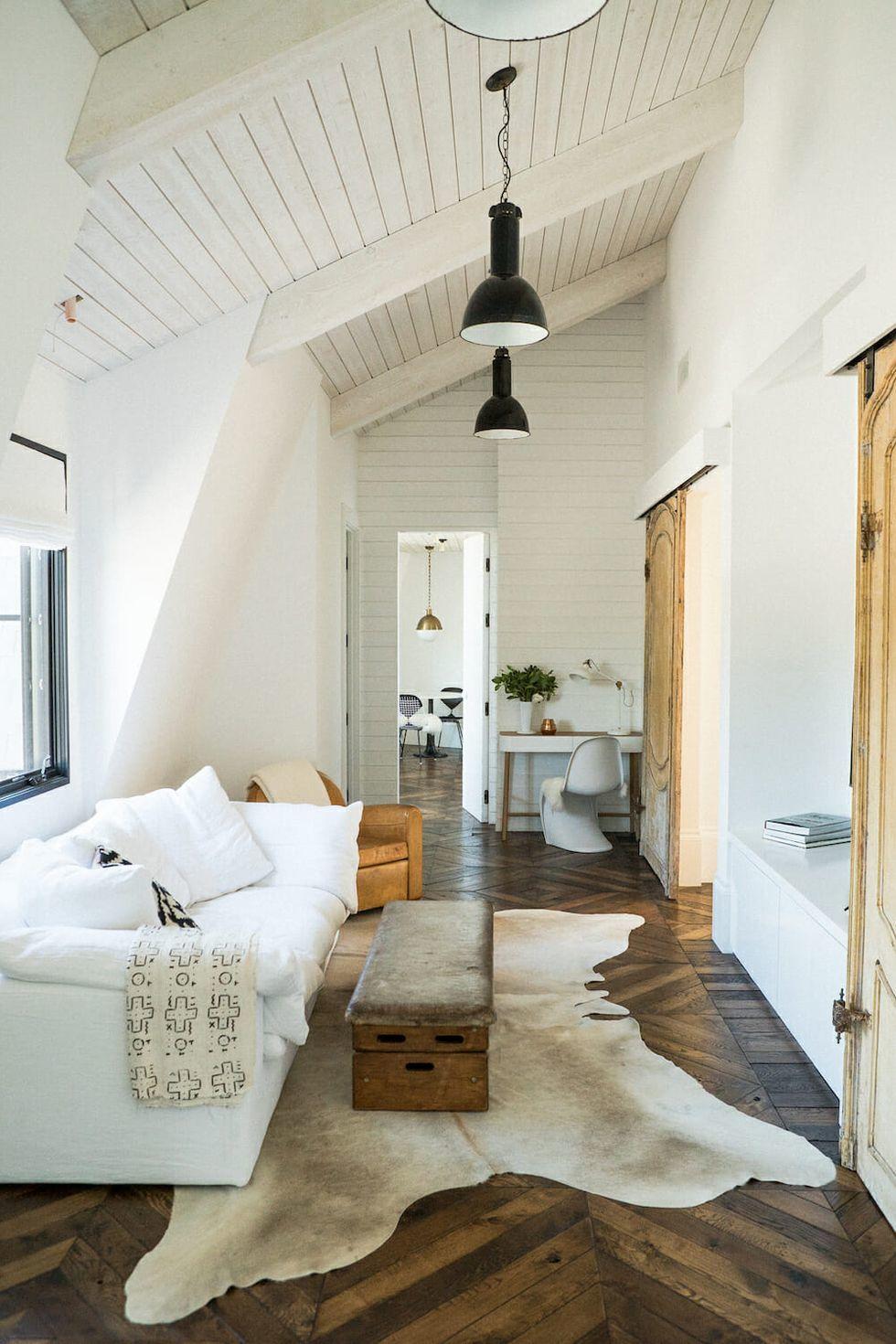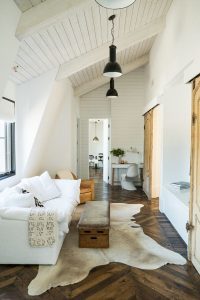 source
10. Take Advantage of High Ceilings
To create an illusion of spacious place we recommend you to use the trick of high ceiling. One way to do it is to use tall windows with high curtains or curtains hung well above the window. This way you will make your space look more airy and large.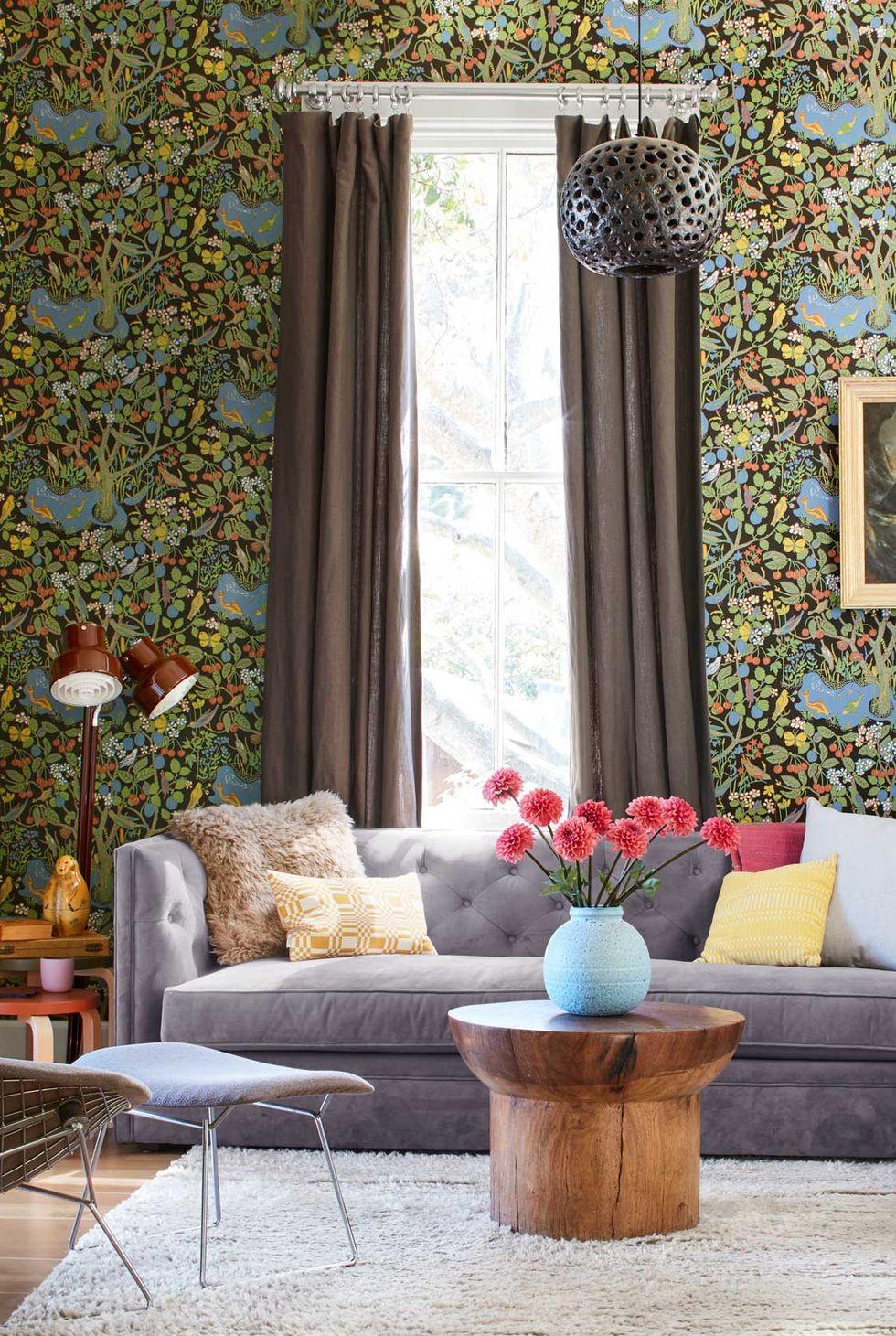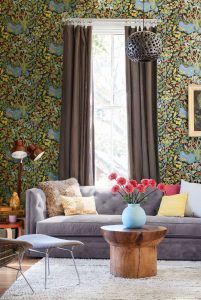 source