Moving overseas is a big change to make in your life, so it's important to take the decision seriously. No matter where in the world you want to go, a big move will take careful consideration and meticulous research and planning.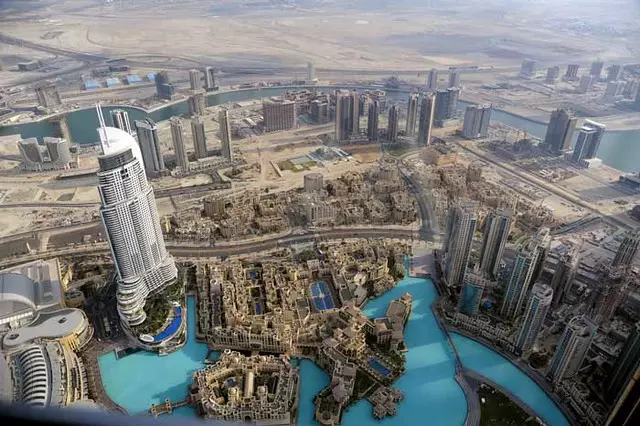 Dubai is well known for its beauty and luxury and is filled with gorgeous modern architecture, crazy nightlife and a high-end shopping experience. But is this the place for you to live? Here are some things to think about.
The Move
When moving to a new city or country, it's important to consider where you're going, but it's almost equally important to ask yourself about the process of getting there.
Think about aspects such as acquiring Visas, on what basis you'll be moving there, and if and how you'll be transporting your stuff. Many people when immigrating choose to sell their possessions and start fresh. If you decide to keep your things and go through an international move, you might want to check out this article about Why Accreditations Matter When Hiring International Movers in Dubai.
The City
When you want to move somewhere new, you need to get to know the personality of the city a little better before you take the plunge. Dubai is a jet-set holiday destination that's famous for its luxury and style. In Dubai, it's 'go big or go home', which makes it the perfect home for ambitious go-getter types of people.
The city is steeped in both history and modernity, so there will always be plenty to see and learn. As a tourist hub, it's always going to be busy and bustling with life and excitement. There will be countless restaurants, nightclubs, attractions, and activities to pull your attention during your downtime.
The Lifestyle
Since the city is so full of life and energy, it's no surprise that the lifestyle aligns with this. Most expats in Dubai use their additional income to enjoy life to the fullest, attending parties, shopping, enjoying restaurants, taking part in outdoor activities, and meeting fun new people.
Keep in mind that the religion and culture in Dubai will play a role in the life you live – liquor laws tend to be strict, and you'll need to be mindful and respectful of how you dress when out in public, alongside some other laws and social expectations that you will have to meet.
The Work
Most people who move to Dubai do so for work purposes, and it's generally men who make up the majority of the working population. Naturally, the nature of your work will depend on the company you work for.
If you're looking to emigrate to Dubai for work, the industries that are most typically taking in expats are accounting, IT and other financial areas.
The Bottom Line
Dubai is a beautiful and exciting place to live out your best years. There is so much to offer but take care to do your research and find out everything there is to know before you take the plunge and change your life!