Just when you thought you had left your days of living in shoebox-sized rooms behind in college, you find yourself moving to a big city.
Real estate in major cities like New York and L.A. are notorious for being steep on rent and stingy on space, and at first glance, a 500-square-foot studio apartment might seem like the worst thing ever.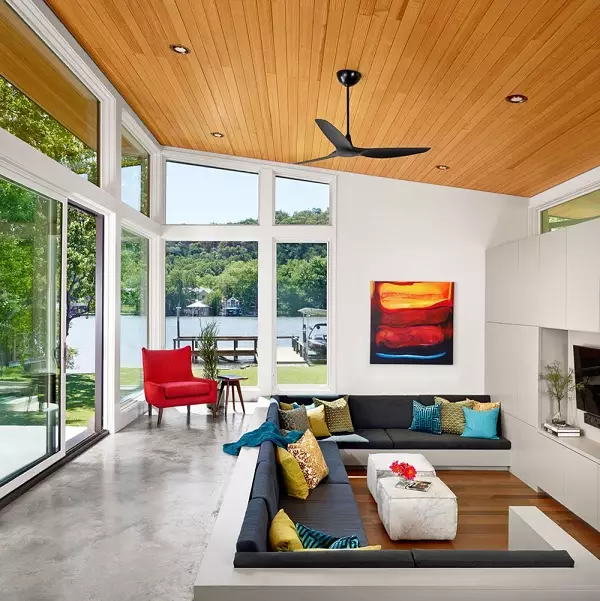 Sure, it's cozy, but you're also presented with a unique decorating challenge because the apartment needs to function as a living room, kitchen, and bedroom all at once. But there are ways to make your space feel bigger than it is with some smart studio apartment decor ideas.
Finding the best mattress to fit into a small room, exploring creative bedroom organization ideas, and picking the right color scheme can all play a role in making your space look and feel bigger.
Here are some of our top studio apartment decor ideas to optimize your space.
Find the Right Furniture and Bedding
It's no secret that multipurpose furniture can save you a ton of space, but this doesn't mean you have to resort to buying a sofa bed that has back pain written all over it. While multipurpose furniture can certainly come in handy, particularly when you need to get creative with storage, focus on finding furniture that fits in with your space instead.
For instance, small spaces tend to have low ceilings, so invest in furniture pieces that don't have too much height to create the illusion of higher ceilings.
When it comes to your bedroom, the best studio apartment decor hack is to find a bed frame that's not too tall or broad.
Ideally, your bed foundation should provide enough room for storage without commanding too much attention. A bed frame that doubles as storage space is going to be your best friend in a cramped studio apartment because it'll allow your space to look clutter-free.
Alongside the adjustable bed frame, it's also important to invest in the best mattress, one that fits into your space and fulfills your sleeping needs. A memory foam mattress and a hybrid mattress are both good options, particularly if you're looking for something that provides optimal support and comfort. A queen size bed is typically a good bet for a room of any size, but if you really want to save some space, opt for a twin size.
Air foam mattresses become more popular due to the sleeping needs and if you are a side sleeper and wanted to try the best mattress top rated 12 inch foam mattress is an option
When in Doubt, Paint it White
White might not seem like a groundbreaking wall color idea, but the reality is that it's one of the best choices for small spaces. White walls and ceilings can open up the room, invite more light, and draw the gaze upward, all of which can instantly make your studio apartment seem bigger than it is.
If the idea of an all-white color palette seems monotonous and plain, you can use it to your advantage by adding colorful accents. One of the best parts about white is that it goes with practically everything, so you won't be hard-pressed to find appropriate studio apartment decor.
Section Off Your Apartment
There's nothing worse than feeling like you're encaged in one tiny room, and that's arguably one of the biggest downsides of studio apartments. At some point, you might find yourself wishing you had a proper living room as opposed to a small square for your couch.
But with some simple studio apartment decor tricks, you can make your space feel like more than just one tiny room.
Adding a divider or a curtain is one way to create separate sections, but when every square inch matters, a clunky room divider may take up space you can't afford to lose. An alternative is to divide the space with fun visual elements. For instance, placing a large plant between your couch and bed can separate your living room from your bedroom layout.
Experimenting with furniture in varying heights can also help you achieve a similar effect. If your coffee table is low, make sure your bedside table is taller. This is one way to prevent your studio apartment decor pieces from blending together.
Create Interest with Accessories
Decking your space with accessories might seem counterintuitive, especially when you're looking to maximize space, but accessorizing is an easy way to show off your personality and add some interest.
The key to creating dimension and depth is finding studio apartment decor in varying sizes. Don't shy away from larger pieces of decor because you're afraid it might take up too much room. In fact, the opposite is true. Smaller decor elements can make your space look cluttered, whereas larger pieces make a statement without overcrowding your apartment. So if you want to hang artwork, skip the gallery wall and just hang a large painting instead.
While decorating a studio apartment might seem challenging, the best thing you can do is to embrace your new space.
As you start incorporating different studio apartment decor ideas, you'll learn what works best for your own tastes. Having a solid foundation, such as a top-rated mattress and high-quality furniture, can make decorating even easier.