Isn't the winter season the most beautiful time of the year? This is the time when the holiday spirit grows, and we gather with our loved ones to celebrate the biggest holiday – Christmas! There is no person who does not feeland love the magic of Christmas. Time when a beautiful ambience is filled with positive energy in every home. This is the time when we nurture family relationships and when we enjoy the company of loved ones in the comfort of warm homes. Christmas tree, Christmas lights, Christmas table decorations, are only a part from the bunch of ideas for decorating.
Decorating Christmas Table
Since this holiday is celebrated at home, we should do everything to make us feel comfortable and beautiful. That is why decorating your home in the spirit of the holidays is a very important thing. Every part of your home should show the magical beauty of Christmas. We can start by decorating the table. Put an impressive Christmas tabele decorations in the center, in order to draw attention and beautify the table. We have collected various ideas how to make a beautiful decoration for a festively set table. Christmas decorations do not have to be limited to red and green. Try different color combinations and you will see what appeals to you. You can use any color that suits your interior. Add pine cones to create a natural and festive atmosphere.
The Christmas is really really close . We are sure that you have already finished with the preparation but we hope that this ideas will be useful for decoration of your table in the spirit of christmas. Bellow you can find a lot of wonderful ideas some of them you can make it alone, some you can buy it. But anyway it looks great bringing your home a new modern  look, for this amazing holiday.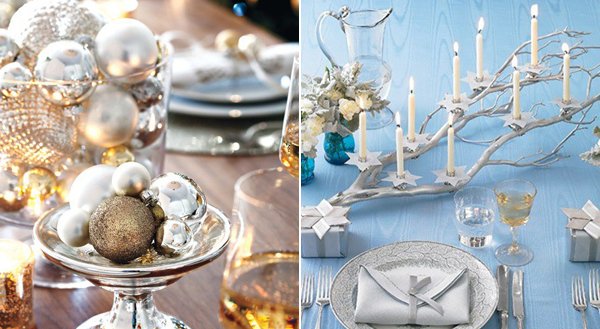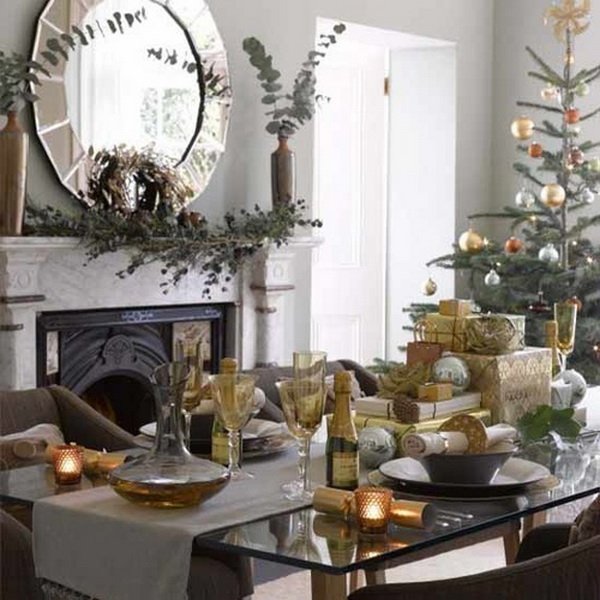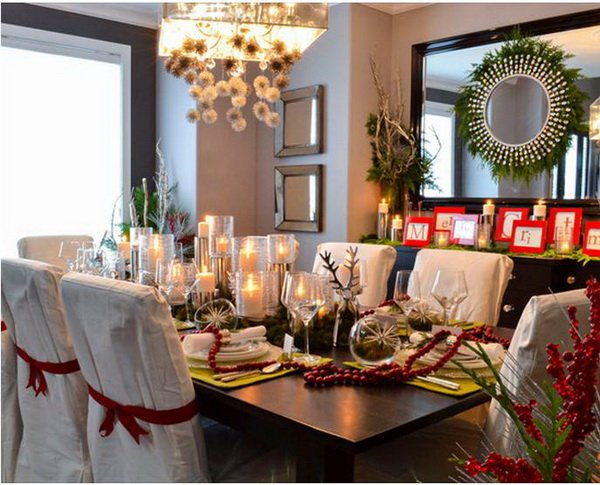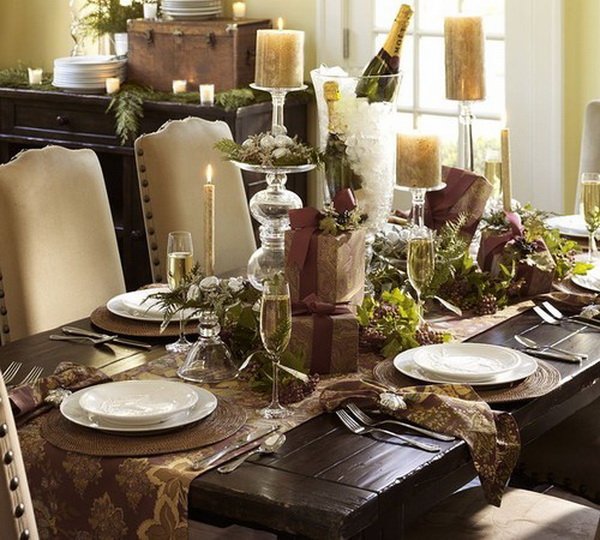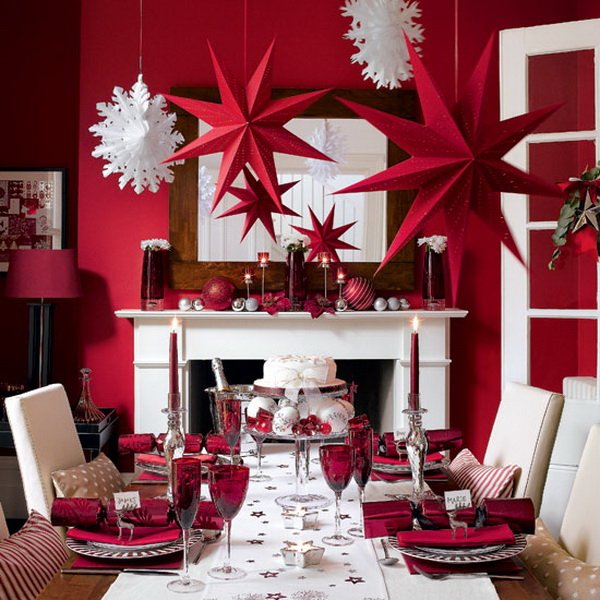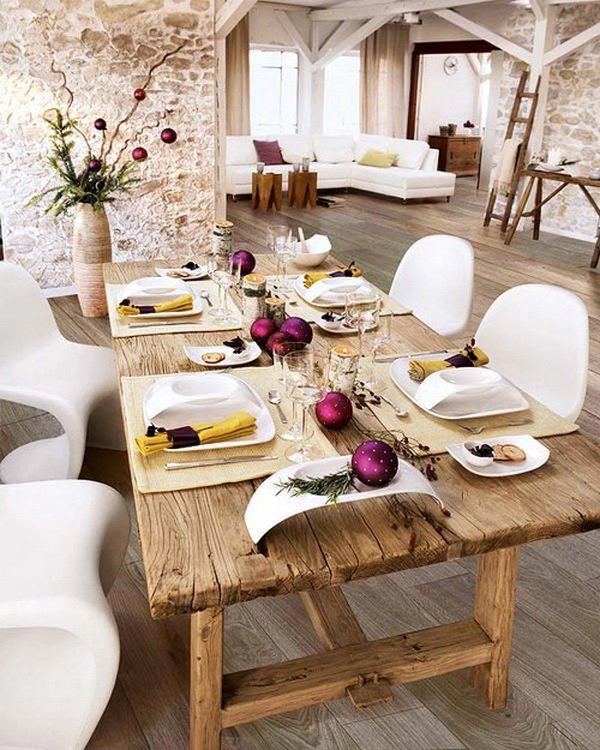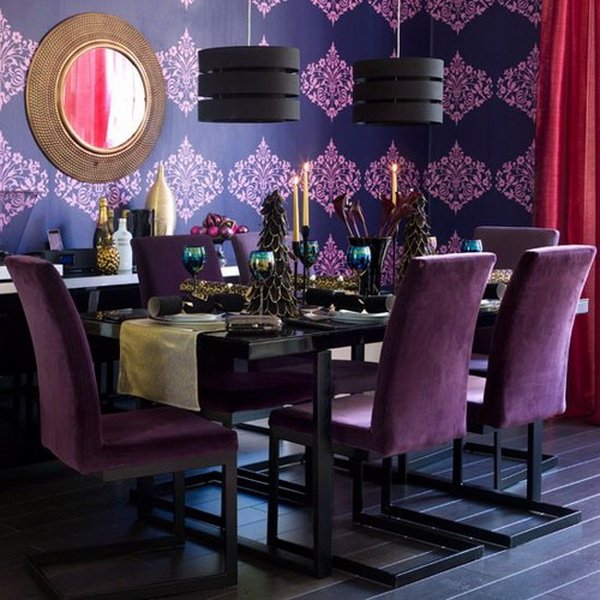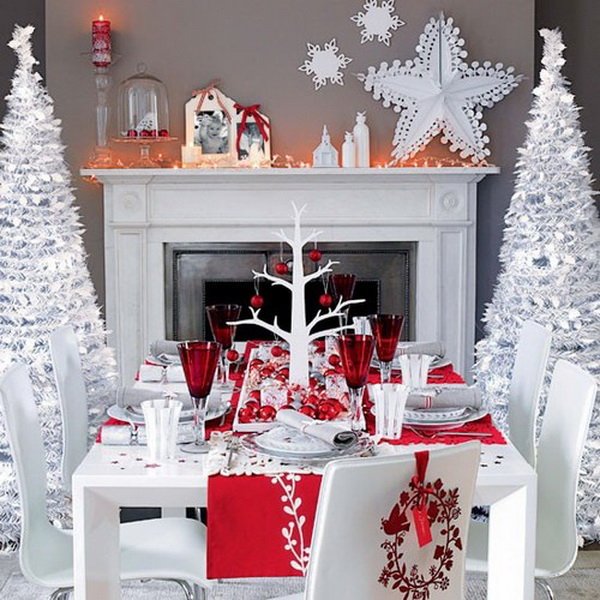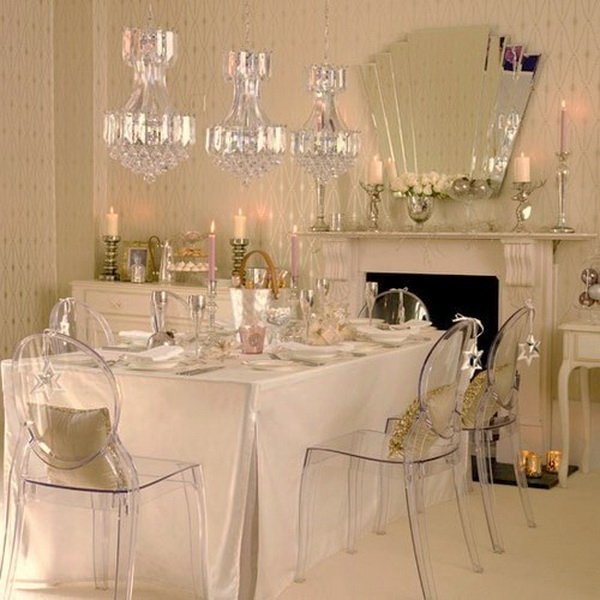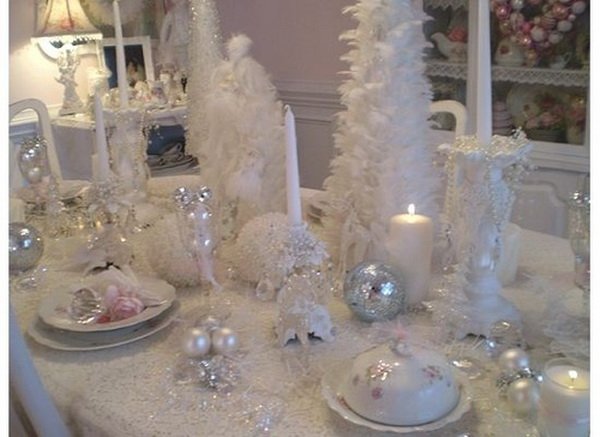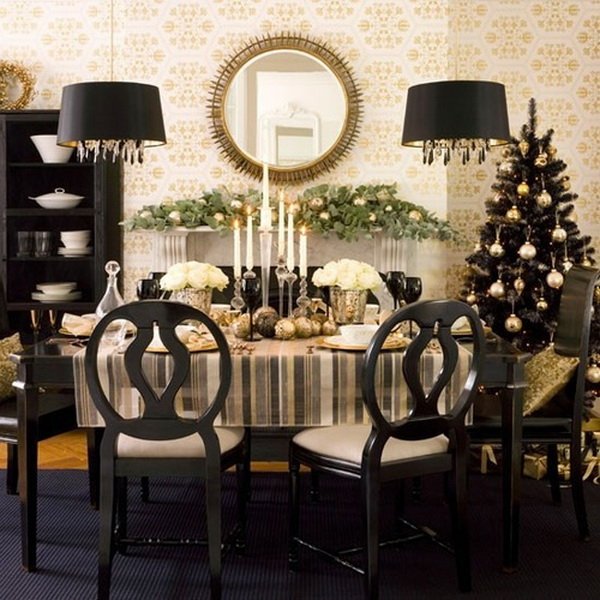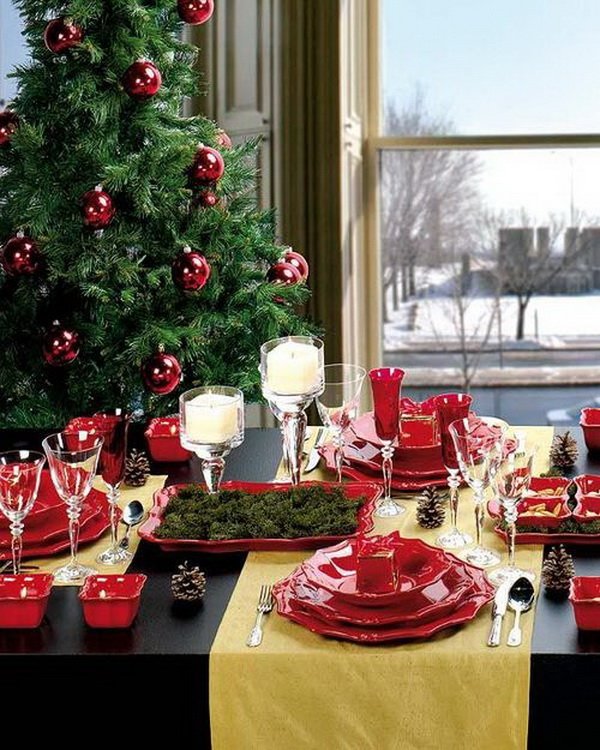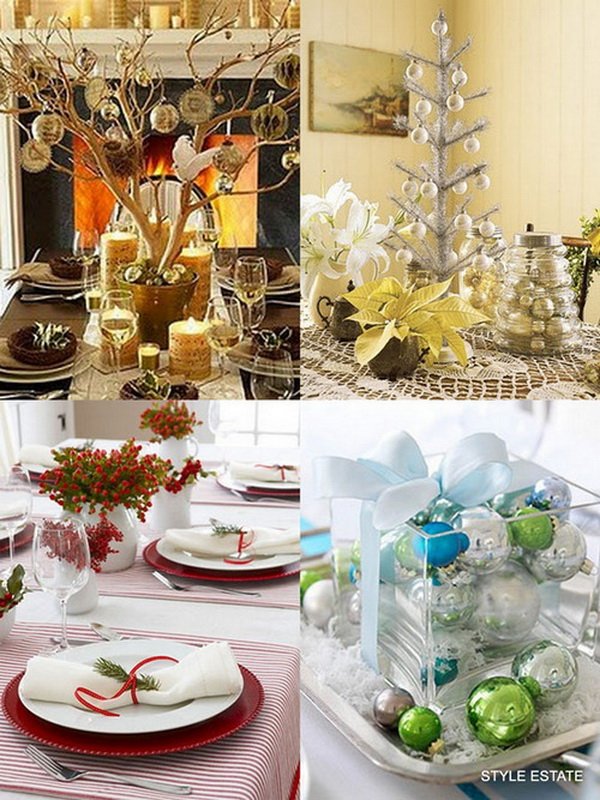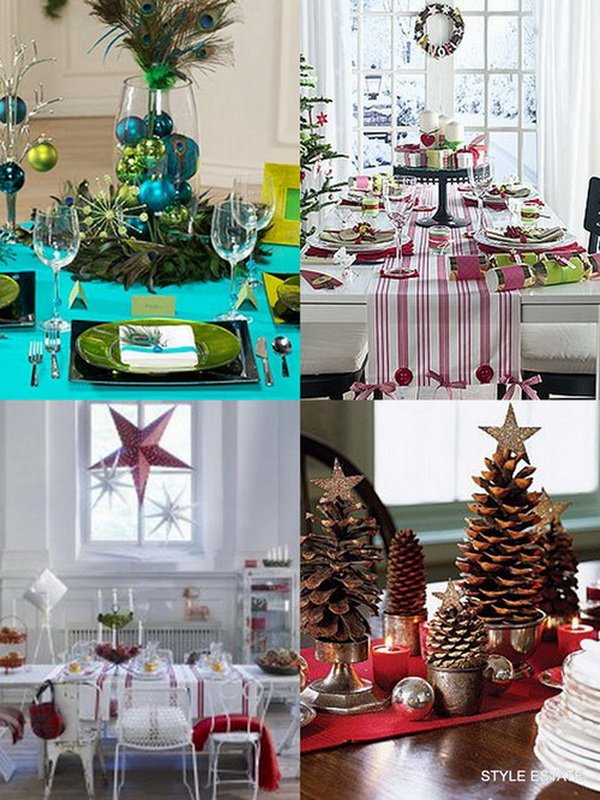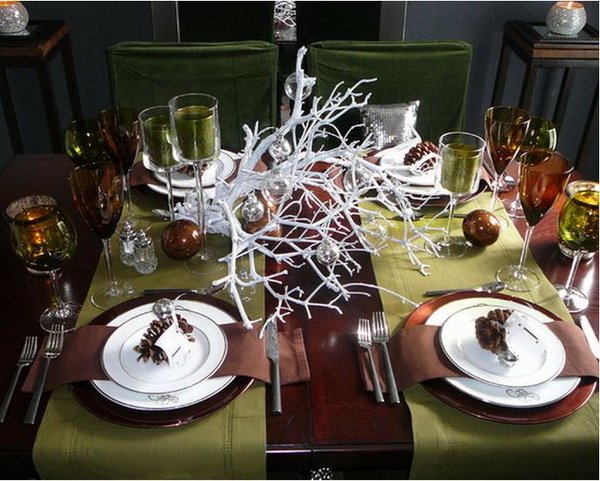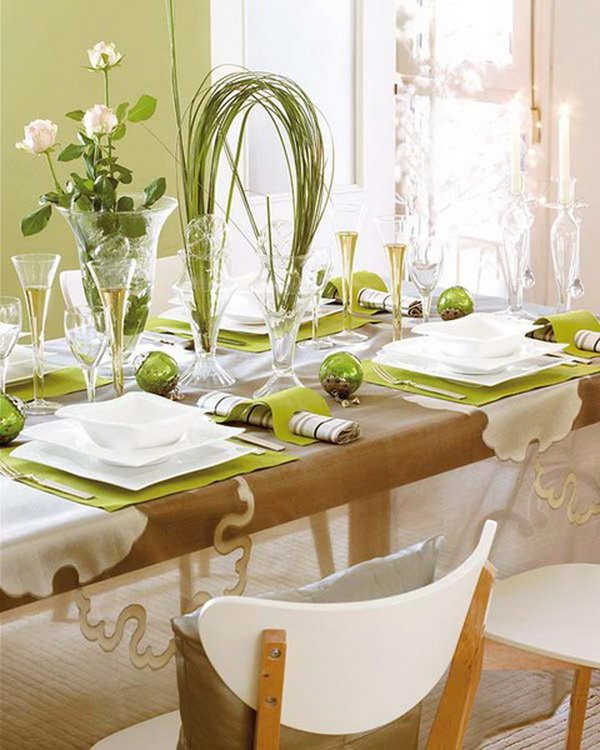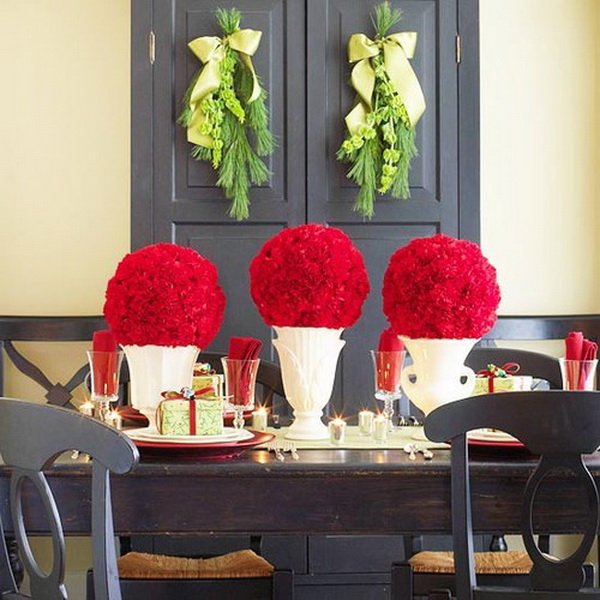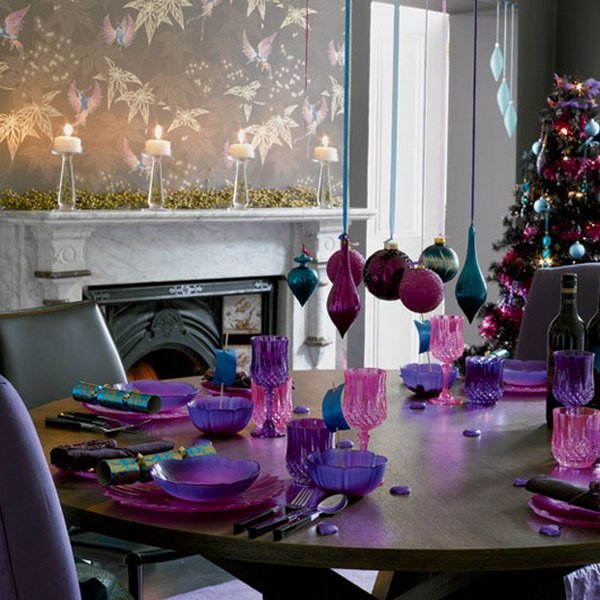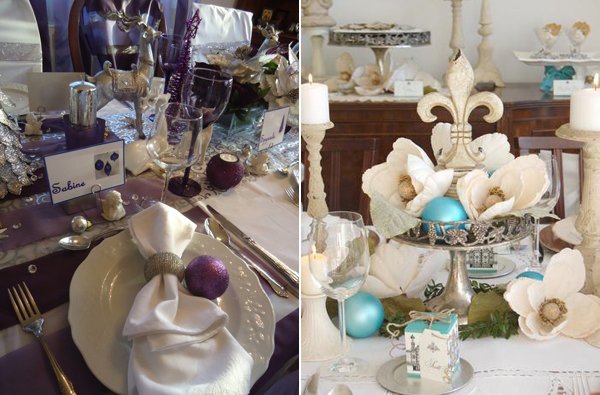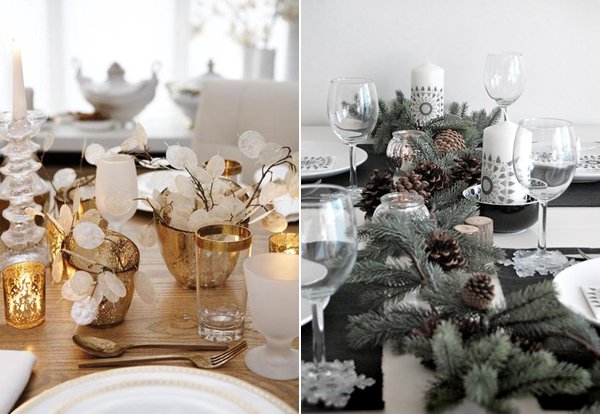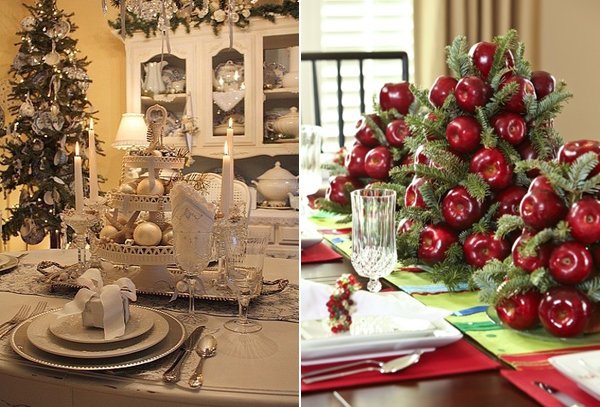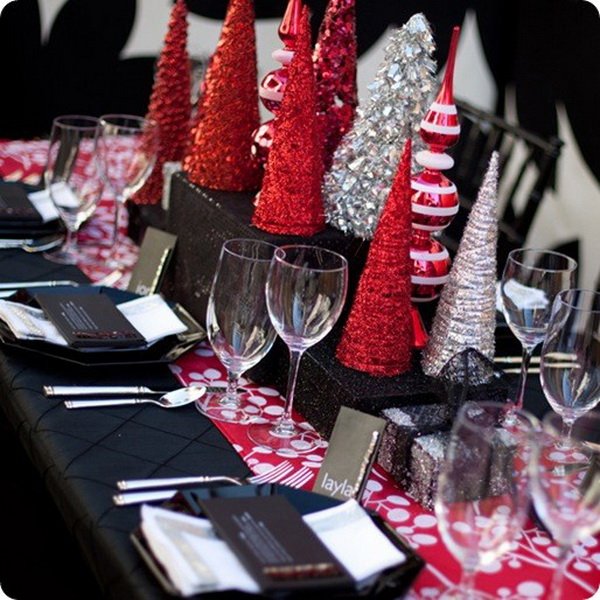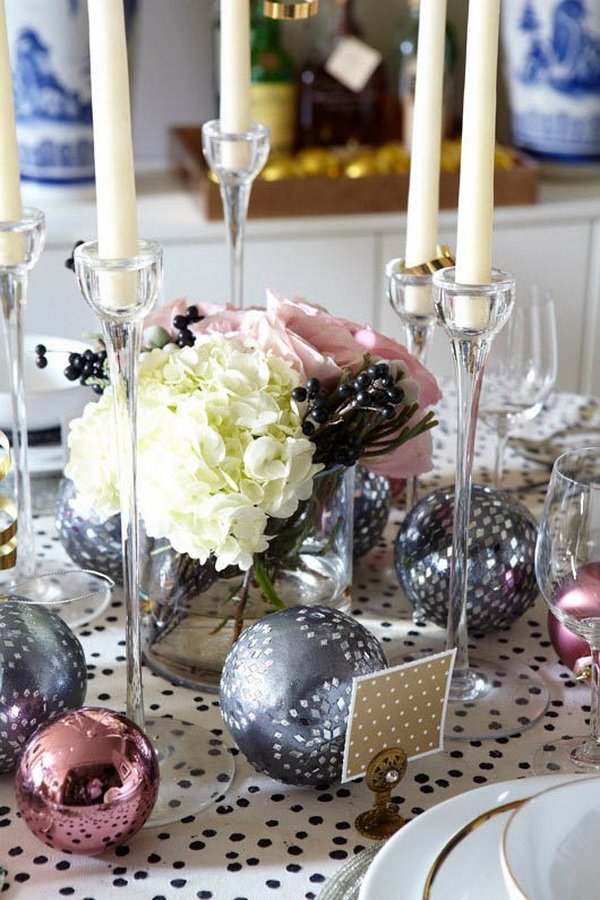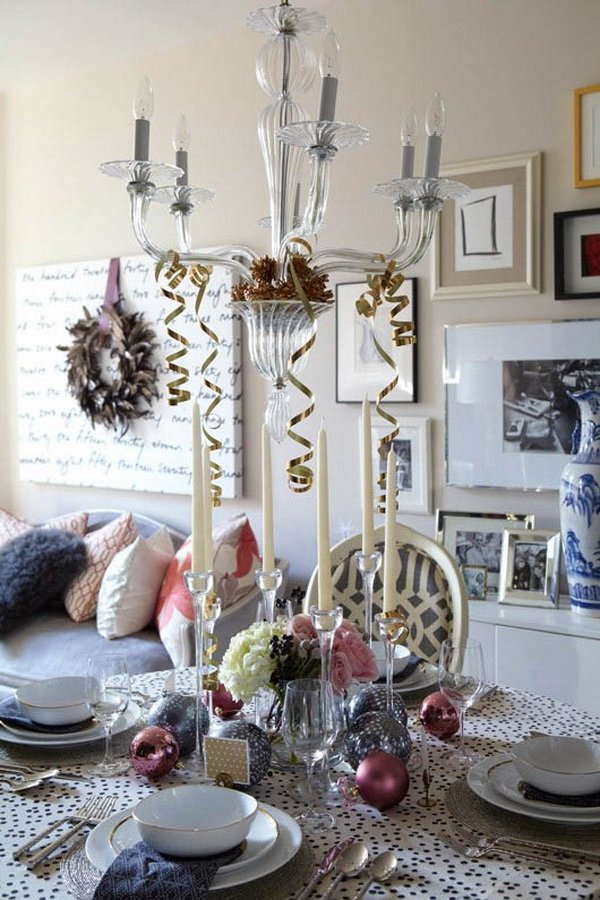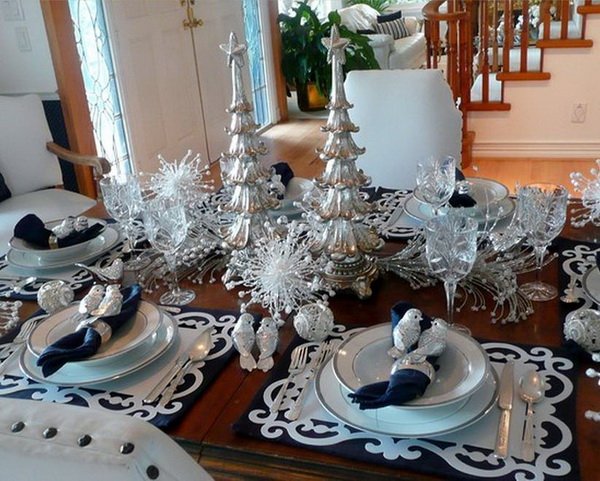 source