Whether you have spent years working as a nurse and you want to branch out, or you have just begun studying for a nursing degree, there are many different career paths to pick within the field of nursing. With the right level of experience and the qualifications to back your knowledge, you can choose from a plethora of meaningful career options within a diverse range of industries, such as healthcare, technology, and education. Here is a list detailing some of the most fulfilling careers in nursing in terms of earning potential, employment outlook, and job satisfaction.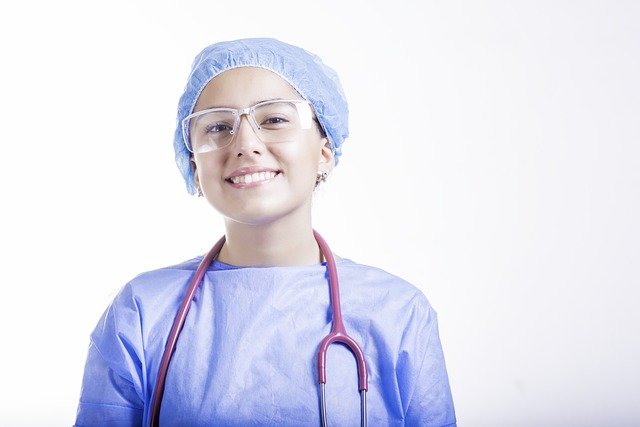 Registered Nurse
The role of a registered nurse (RN) involves direct patient care and assisting physicians during medical procedures. In some instances, RNs can operate medical equipment and administer medication. Registered nurses also provide counseling and advice to family members when necessary. According to the Bureau of Labor Statistics, there are around 2.7 million registered nurses in the U.S already, and there is still a growing demand for people within this profession.
Earning Potential
A registered nurse has the potential to earn an average annual income of $73,300, but this can vary depending on the level of education and the experience they have. A registered nurse can attain either an associate's degree or bachelor's degree, along with an RN license, to practice. However, an RN with a BSN is more likely to be given more responsibilities than an RN with an ASN. This means that they are more likely to earn a higher wage.
School Nurse
School nurses provide care to children within an educational setting. This can include physical, mental, social, and emotional care of the children. The average annual salary for a school nurse is lower than the average for other registered nurses. However, school nurses have many benefits nurses in other specialties do not have.
Job Satisfaction
School nurses follow the same schedule as other staff members and only work while school is in session. They have set vacation breaks, and they get weekends and evenings off, which means that they are better able to maintain a healthy work/life balance. Not to mention, working with school children on a daily basis and taking care of their needs can be incredibly enriching for some nursing professionals.
Nurse Practitioner
Becoming a nurse practitioner (NP) is a popular next step for many registered nurses. Depending on the state they practice in, nurse practitioners hold the same responsibilities as doctors and are able to work independently. Nurse practitioners provide advanced level primary and preventative care, and they assess, diagnose and manage different types of patients.
Areas of Specialism
NPs have the advantage of choosing from many different specialisms to practice in, such as acute care, oncology, pediatric, women's health, and family health. A registered nurse can become a nurse practitioner by attaining a master's degree, a post-master's degree, or a doctoral degree. They must also possess relevant experience and the correct licensure for the state in which they wish to practice.
Certified Registered Nurse Anesthetist
With a median annual wage of $181,040, certified registered nurse anesthetists (CRNAs) are one of the highest-paid professionals within nursing. The role consists of administering anesthesia to patients and providing anesthesia-related care. It is a highly skilled profession, and CRNAs can work in a diverse range of medical and healthcare settings.
Non-Traditional Patient Care Roles
According to the American Association of Colleges of Nursing, approximately 58 percent of RNs in the United States work in medical and surgical hospitals. However, there are many unconventional patient care roles to explore outside of this setting. This can include becoming a flight nurse, practicing in the military, or as a nutritionist nurse. Nutritionist nurses combine nursing with diet and wellness to help people maintain good health. The role can include creating programs for athletes and fitness organizations to help individuals achieve weight goals.
Nurse Educator
The position of a nurse educator combines clinical nursing experience with education. Nurse educators use their specialist expertise to teach students about nursing. The role involves creating lesson plans, teaching students, evaluating their performance, and being their first point of call. In fact, some nurse educators end up becoming mentors to their students and are seen as role models. Nurse educators can choose the type of material they teach. This can vary from general nursing or biology courses or topics that focus on their area of specialism. Nurse educators are essential to the future of healthcare as they play a vital role in the training and development of prospective nursing professionals.
Nurse Researcher
True academics who have a passion for scientific research may find joy within the nurse researcher role. Within the healthcare industry, nurse researchers design and implement scientific studies with the aim of improving quality. The research can relate to topics such as medicine, pharmacy, and nutrition. This career path is an excellent choice for nurses who prefer non-clinical roles. They can work within diverse settings, such as laboratories, research organizations, hospitals, and universities. Although some entry-level positions are available for prospective nurse researchers with a BSN, nurses who have an MSN or another higher-level degree have a higher chance of getting the job.
Employment Outlook
Nurse researchers have an excellent employment outlook and an earning potential of $95,000 per year. Not to mention, with specialist knowledge, they can supplement their salary by writing academic papers, consulting, and speaking at events.
Nurse Informatics Analysts
The responsibilities of a nurse informatics analyst includes health care data management for patients and health care professionals. Nurse informatics analysts can work in settings such as universities, hospitals, healthcare facilities, consulting companies, and organizations that specialize in developing information systems.
Qualifications
This role does not involve direct patient care, and the average annual salary is $81,973. Due to the specialist nature of this role, the employment outlook for nurse informatics analysts is positive. Although some nurse informatics analyst roles require a bachelor's degree, having a master's degree in healthcare informatics or another relevant major is preferable.