Part of planning a life together is deciding where to live. Home ownership is the goal of many newlyweds. Finding just the right house for a price you can afford can be a daunting process. You can make it easier by discussing the major factors that will go into your decision before the two of you even start looking at properties.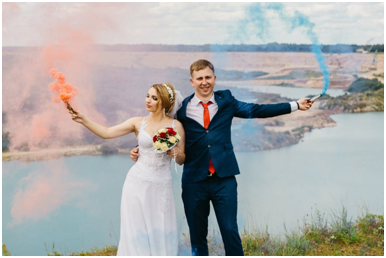 1. Location.
It's important to decide what type of location fits your lifestyle and long term goals. You may prefer living in the city close to public transportation and convenient to work. If you plan on starting a family right away, the school district in which you live will probably be important to you.
The safety factor will be paramount when you are deciding which neighborhoods best fit your needs and expectations. You should avoid neighborhoods with a lot of vacant houses. It's a good idea to take a stroll down the street in the evening or early in the morning to see what the mood of the neighborhood is.
2. Square Footage.
The amount of space you need in a new home will also reflect your lifestyle and family plans. If you love to cook and entertain, you are going to be looking for a house with a large, fully equipped kitchen and an open floor plan. Couples who work from home need office space.
Choosing a home together is a great exercise in learning to compromise. You might as well go ahead and agree that there will be some differences in your priorities. It may be necessary for both of you to list what things you can compromise on and what things are deal breakers for you. Once you've compared lists the negotiations can begin.
3. Bedroom Bathroom Count.
Couples who plan on having children need bedrooms and bathrooms to accommodate them. Some couples may have to accommodate a parent who will be moving in with them. Homes with in-law suites can be good choices for these families.
There are some couples who prefer spending the money they have on large living and entertaining areas, home theaters, and game rooms rather than multiple bedrooms. For couples who love their privacy and don't want lots of children or overnight visitors a one or two bedroom home can be perfectly suitable.
If you're thinking about purchasing a smaller house with the idea of adding bedrooms and bathrooms later on, you need to consider the costs associated with building an addition. You will have to contact the city or county to find out what is permitted. If there is a homeowners association, you will have to check the regulations to find out what building extensions it permits. It may take a lot of research to decide what makes sense for you.
Using a professional real estate agency to find the exact type of home you have in mind can make your search a lot easier. You just have to let them know what you are looking for. Agents at homes for sale in Meridian Idaho for instance do the research necessary to find properties that are custom fit to exactly suit their clients' needs.
4. Living Expenses.
You must keep in mind that your mortgage payment is only one of the monthly financial obligations you are going to have. There will be utility payments, insurance, car payments, credit card payments, and expenses related to food, clothing, and entertainment. You may have condominium or homeowners association dues that have to be factored into your monthly budget.
5. Security.
You want to feel safe and secure in your own home. For that reason you need to choose a house with a security system in place or one that can be easily fitted for security. Outside security cameras are a plus.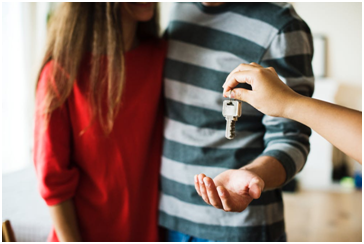 If you fall in love with a house without exterior security, you can have it installed. Installing a good system is less complicated than it once was. You can choose a system with the exact features you need to make you feel safe and protected, such as wide angle lenses, audio, HD resolution, and long range night vision.
This is probably the first big purchase you will make together. You should have fun doing it. Discussing what you want and need out of the home you're buying, creating a realistic budget and sticking to it, and taking the time to find what's right for you will help ensure that the experience is an exciting and memorable one.