Spending time with your "better half" is crucial for your relationship. Spending time with him/her away from all the rest is a real blessing for any relationship. Repeating the same routine every day can become monotonous and unexciting, which can lead to relationship issues. Mixing up the daily routine and spending quality time together on a romantic getaway could save your relationship. Read more about other options you can do to improve the relationship between you and your partner here https://www.regain.us/advice/therapist/free-online-therapy-could-save-your-relationship/. To keep the passion in your relationship, plan a romantic trip with your beloved one and spend the best moments together. But, before you do it, read these secrets that can help you organize the most unforgettable romantic getaway ever.
The destination
The destination you are going to visit is one of the most important things to consider before planning a romantic trip. The reason being it's important to not focus on choosing something special, but rather to choose a place where you both will feel happy and feel like yourself. That means that you should forget trips that include exploring new cities or meeting new cultures, because romantic trips is all about exploring and getting to know yourself and your relationship, and the things that make you both happy.
Avoid crowds
Skip the tourist attractions when planning a romantic trip. You are having this trip to spend some time alone with your beloved one, so you should avoid crowded areas, and instead find some hotel or resort in the mountain or near the beach that will offer you the chance to be alone, just the two of you.
Go in the "off-season"
Who says that a romantic trip should be organized during Summer? You can have a super romantic getaway even in Winter, if you decide to visit a ski town where you can enjoy all the Winter wonders together.

source
Lock up your tech
Forget your mobile phone, the social media and the entire tech you carry with you all the time during your romantic getaway. This holiday is just for both of you, so forget sharing all the steps you do on social media and instead enjoy all the amazing moments spent together.
No talking about finances
You are spending time with your loved one and it is simply priceless, so don't think about prices and cost during these few days that are reserved for enjoyment and having good time.
Don't book restaurants serving more than three courses per meal
You are having this trip to spend time with your partner walking down the beach or climbing some mountain, holding your hands and sharing your love, so don' t book a hotel that is serving more than three meals a day if you don't want to spend the whole journey in the restaurant eating and eating.
source
Order room service as often as possible
Don't feel guilty about staying at the room all the time. Don't go out even for eating, but instead order room service and enjoy the food in there.
Don't bring too many books, for God's sake
If you are a passionate reader, forget reading for a while. Leave your books at home and dedicate all your time and attention to your partner and all the moments spent together. Write your own romantic novel, instead of reading someone else's.
Have a date night like the first one you had
Remember the night you went out together for the first time? Revive those moments by organizing a date night in the spirit of the one you took for the first time. You will both enjoy sharing your impressions from the moment when your love story started to be written.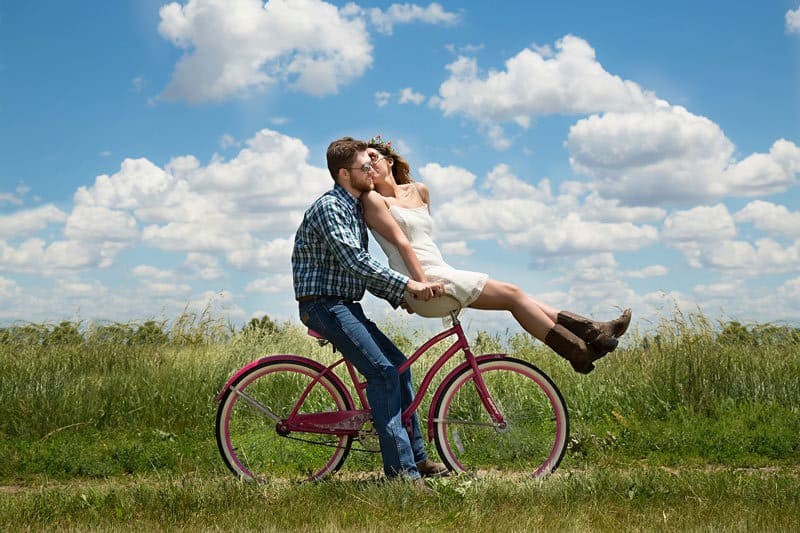 source