Are you a Mexican food lover? Well you don't need to go to Mexico to try it, because in this post we are sharing with you some of the most delicious Mexican food recipes that you can prepare at your own home and enjoy its pickant taste. Read the recipes below and try your cooking abilities.
1. Tex-Mex Beef Sammies
Ingredients needed to prepare this recipe are 1 tied boneless beef chuck roast (3 lb.), 1/4 c. BBQ rub seasoning, 1/2 tsp. salt, 1 (4 oz.) can chopped green chiles, 1/2 c. light mayonnaise, 3 green onions, chopped, 2 tbsp. lime juice, sandwich rolls, for serving, Lettuce, for serving. Put the beef in a bowl, add salt and spices and cook over low heat for 8 to 10 hours. After the meat is cooked, serve it in sandwich bread. Add mayonnaise and onion.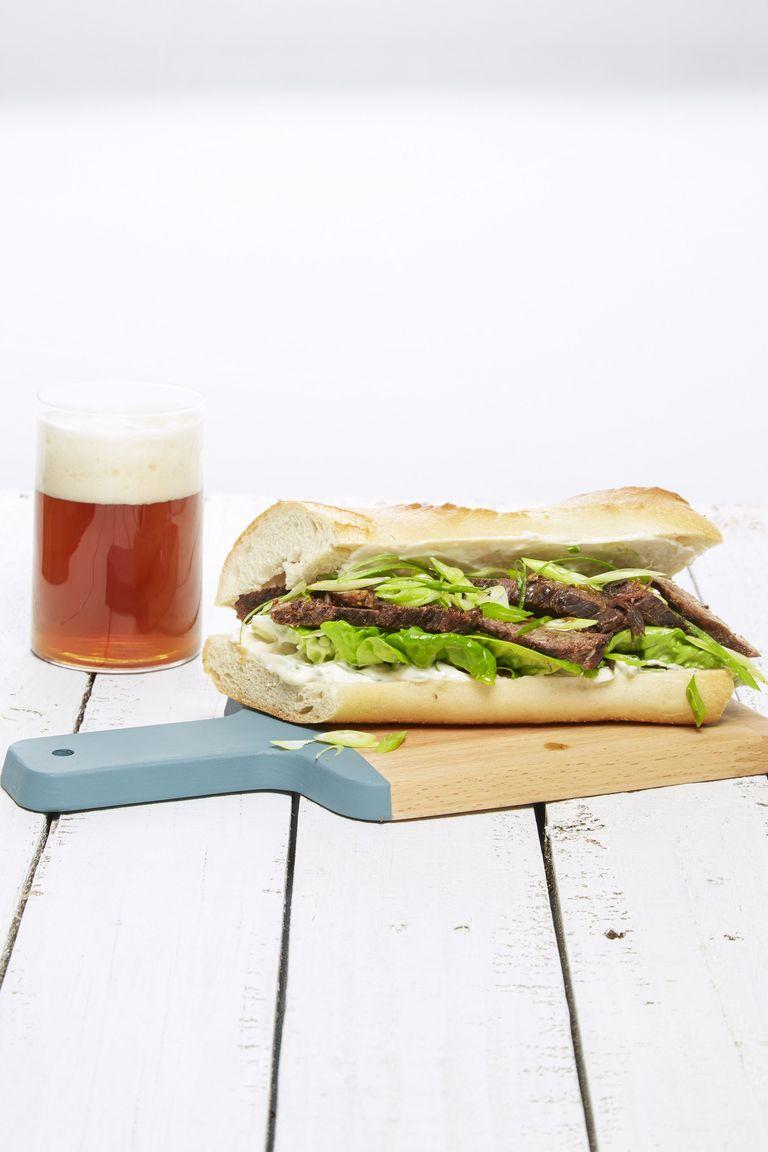 source
2. Churro Chips with Spiced Chocolate Dip
To prepare this chips you need 3 tbsp. sugar, 1 1/2 tsp. ground cinnamon, Kosher salt, 4 10-inch flour tortillas, 1 tbsp. melted butter. Heat the oven. In a bowl, combine cinnamon, sugar, and salt. Cut the tortillas into pieces and arrange them in a baking dish. Bake for 15 to 20 minutes. Serve with tomato sauce or as you wish.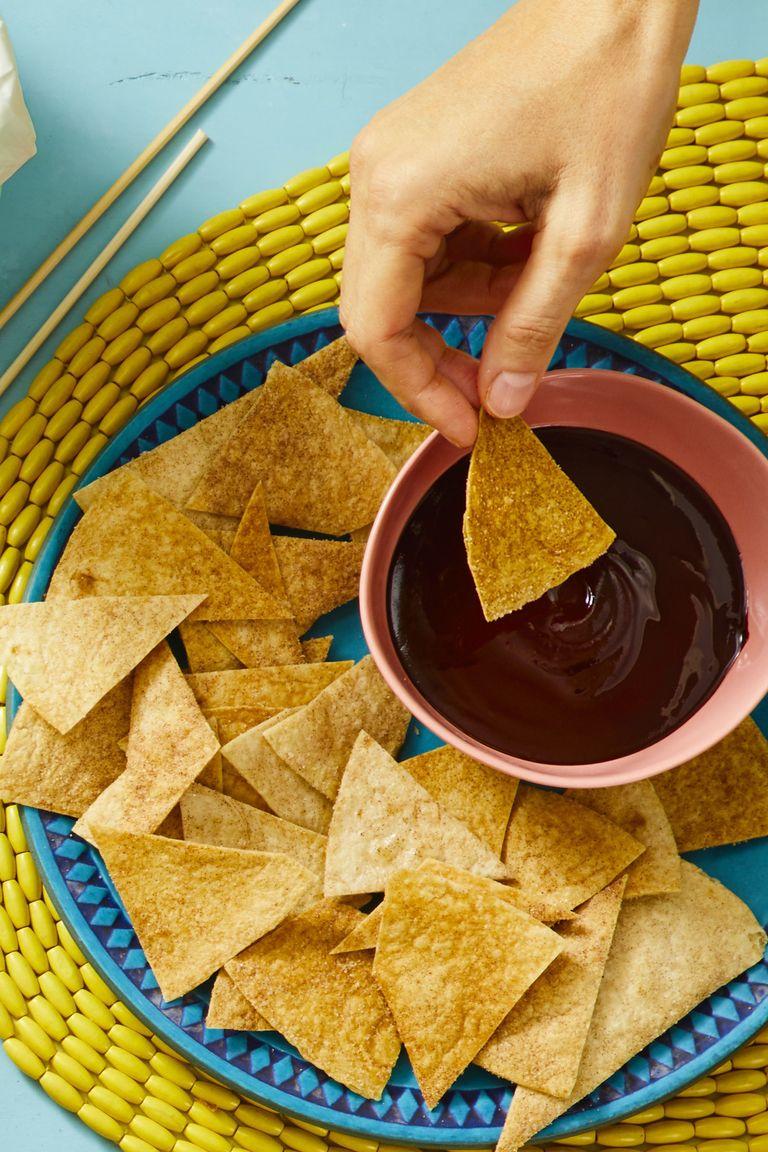 source
3. Best-Ever Migas
It takes 3 tbsp. vegetable oil, 5 corn tortillas, ripped into 2-inch pieces (about 1 1/2 cups), 1 jalapeño, finely chopped, 2 cloves garlic, crushed and chopped, 1/2 small onion, diced, 5 large eggs, Kosher salt , 1/2 c. mild salsa, 1/4 c. cilantro leaves, 1 avocado, pitted and thinly sliced, 2 radishes, thinly sliced, 1/4 c. cotija cheese, crumbled, Hot sauce, for serving. Put oil in a bowl. Put the dish on the fire and add the tortillas. Cook until crispy. Add the garlic, jalapeno and onion. Cook for another minute until soft. Add the eggs, season with salt. Finally add the salsa and mix well to even out the mixture. Serve on a plate and garnish with avocado, radishes and cheese.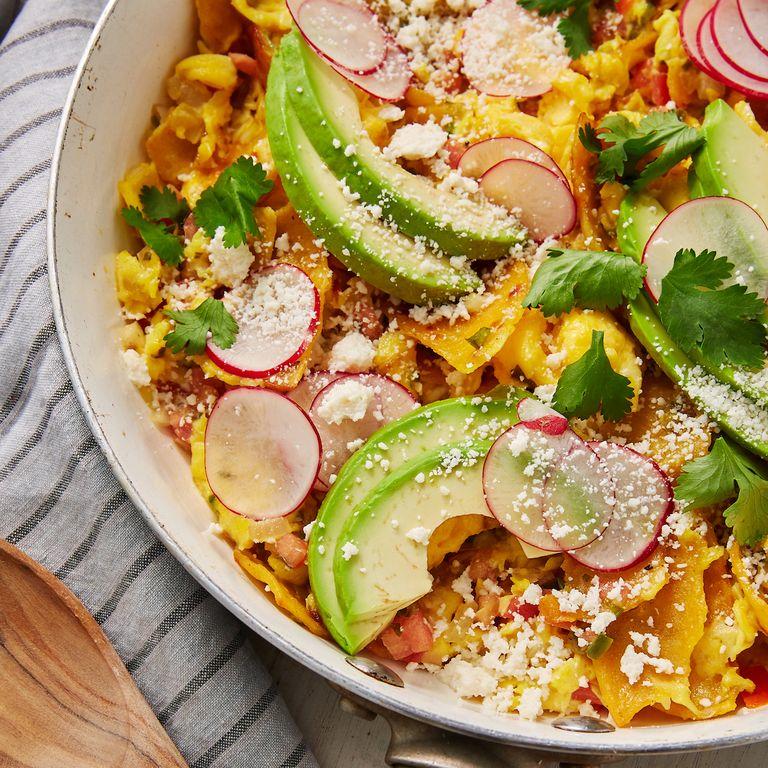 source
4. Pineapple-Serrano Pico de Gallo
Take 1 large pineapple, 2 medium tomatoes, Juice of 3 limes (about 1/3 cup), 1/4 c. olive oil, 1/4 c. finely chopped red onion, 1/4 c. chopped fresh cilantro, 2 serrano peppers, 1 tsp. sea salt, tortilla chips. Heat the pineapple in a pan over medium heat. Then cool it nicely. In a bowl, combine all the remaining ingredients together with the pineapple cubes. Serve with tortilla chips.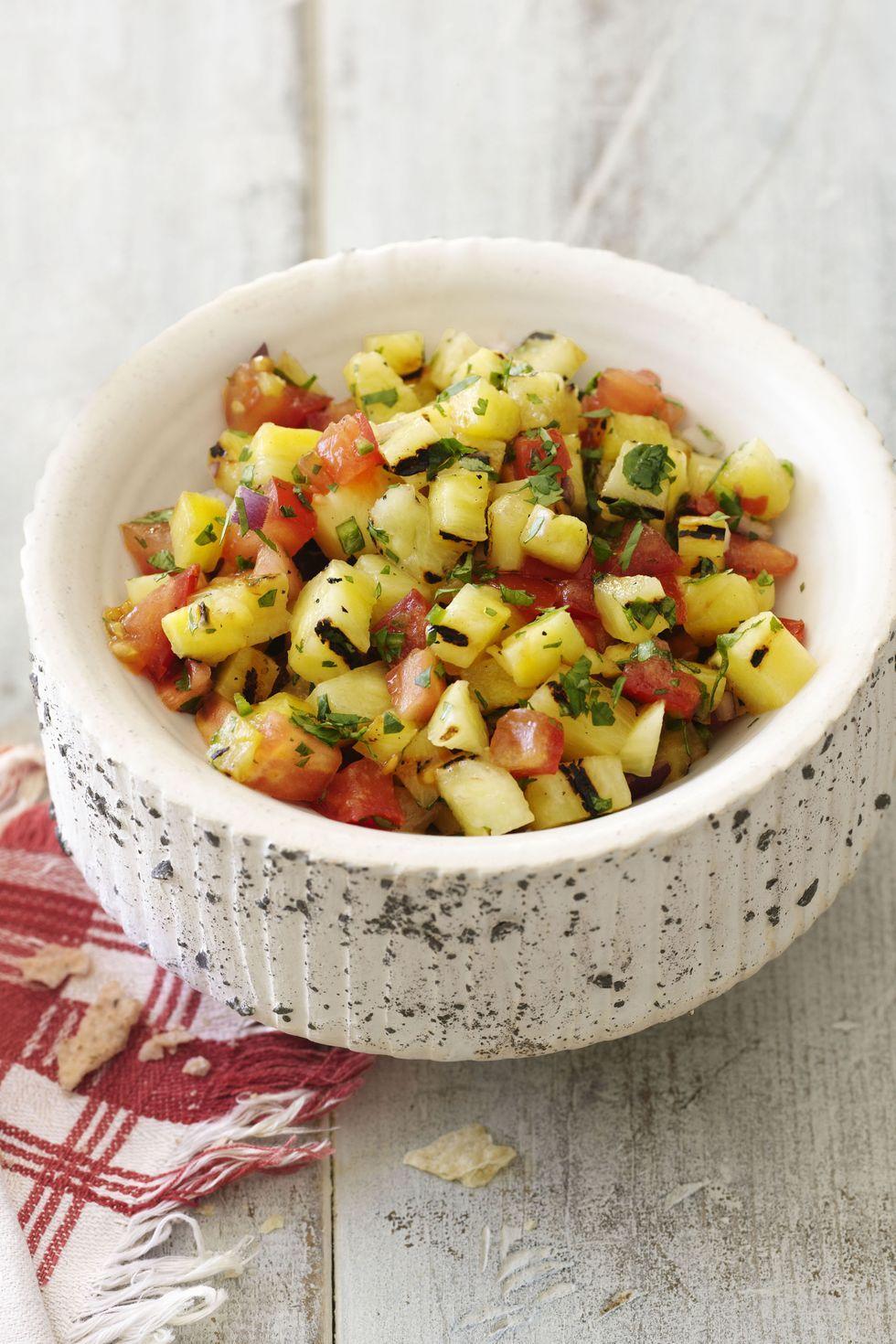 source