Hello chocolate lovers. Are you ready to explore the most delicious chocolate recipes for the summer? Scroll down the pages to find the easiest chocolate recipes for delicious and sweet summer desserts the whole family will adore eating.
1. Chocolate-Covered Pretzels
To prepare this recipe you need 10 large pretzels, Melted dark, milk, white, and strawberry chocolates. Soak the balls completely in melted chocolate. Then place them on a baking sheet. Bake for about 10 minutes.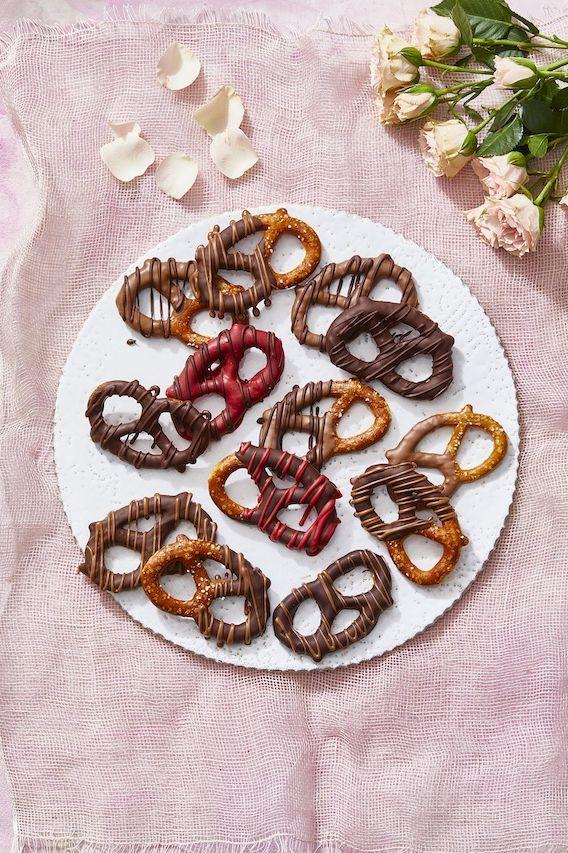 source
2. 3-Ingredient Chocolate Mousse
Ingredients needed for preparation of this dessert are 8 oz. bittersweet chocolate (70% cacao or higher), chopped, plus chocolate shavings, 30 regular-size marshmallows, 2 c. heavy cream. In a bowl, combine chocolate, marmalade and cream. Place the dish in the microwave to melt the chocolate. Then allow the mixture to cool to room temperature for about 45 minutes. Once the mixture has cooled, add the remaining cream. Put the resulting mixture in a serving glass. Garnish with whipped cream and grate chocolate.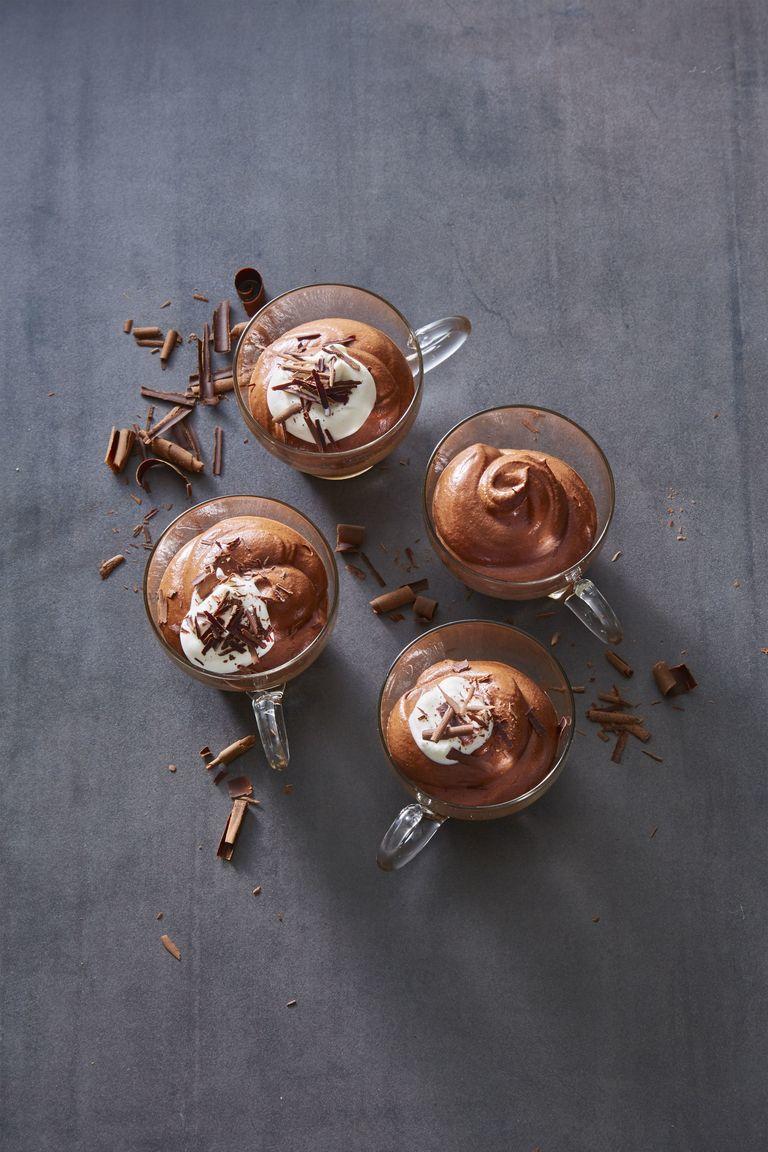 source
3. Chocolate Hazelnut Brownies
To prepare this recipe you will need butter, for skillets, 2 large eggs, 1 1/2 c. chocolate-hazelnut spread (such as Nutella), 1/2 c. flour, 1/4 tsp. kosher salt, Vanilla ice cream, for serving. Preheat the oven. In a bowl, mix the eggs and hazelnuts with the chocolate. Then add the flour and a little salt. Transfer the mixture to the prepared baking pans. Bake for about 25 minutes. Serve with ice cream if desired.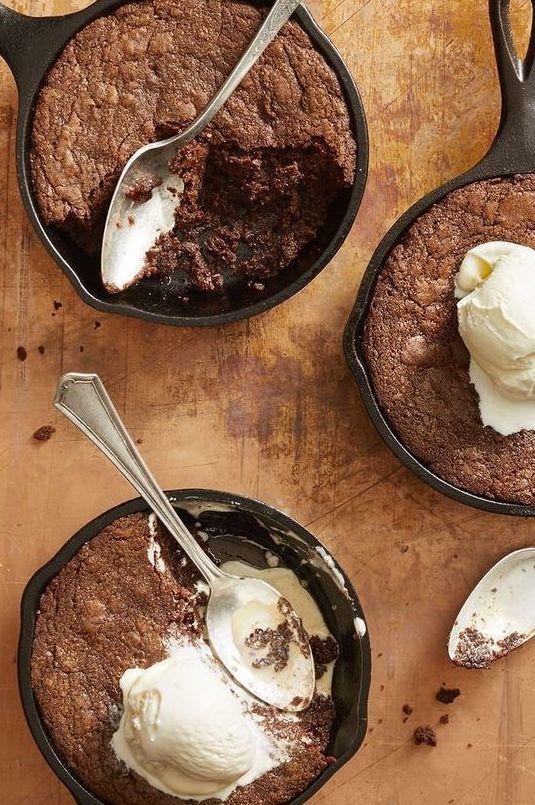 source
4. Dark Chocolate and Banana Sundae
Take 4 large ripe bananas, peeled and sliced, 2 oz. dark chocolate (60% to 70% cacao), 4 cherries, divided. Freeze bananas for about 3 hours. Then mash them. Melt dark chocolate. Put the banana mixture in glasses. Pour over the chocolate. Garnish with cherries.
source
5. Cappuccino Icebox Cake
You need 1 brick (8 oz.) Cream cheese, softened, 1 1/2 c. heavy cream, cold, 1/4 c. unsweetened cocoa, 1 tbsp. espresso powder, 1 tsp. vanilla extract, 1/2 c. sugar, 1 pkg. chocolate wafer cookies, 2 oz. melted dark or semisweet chocolate. Using a mixer, whisk together the cream cheese, cream, cocoa, espresso powder and vanilla extract. Add sugar. Place the resulting mixture evenly in a bowl. Allow the mixture to soak overnight. Melt the chocolate and pour it over the cake.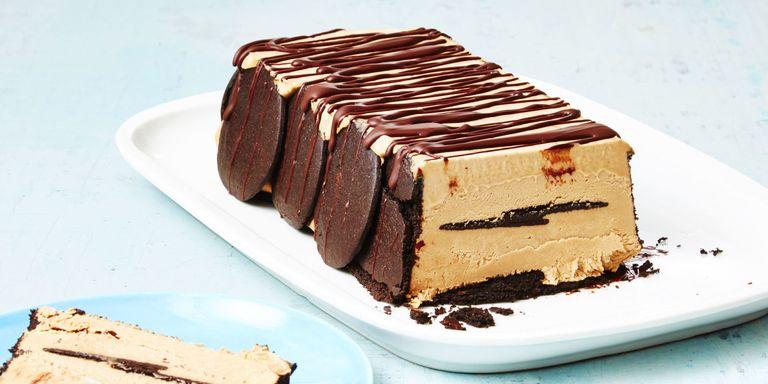 source