If home upgrades have been on your mind for a while, now's the time to get things done. Find out why you must replace your windows before the holidays.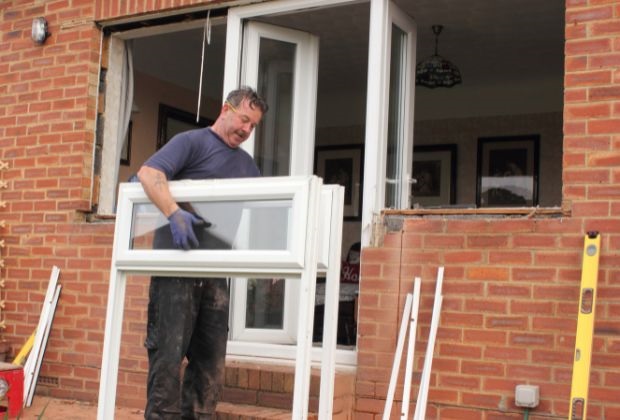 The home is where the heart is and where every one of your family members will likely be this holiday season. After decking the halls, preparing a delicious pie, and hanging the mistletoe high, you're looking at home renovations or at least something to make your home better than last year.
Let's think about this for a minute—you could add anything to improve your home, but you don't want just anything. You want something different—something you could use as a better focal point. Something like a window could work—hear us out first with our reasons for replacing your windows before the holidays.
Your House Remains Comfortable
No matter what part of the house you are in, you want to maintain your comfort level. Depending on where you live, the climate may fluctuate, creating unpredictable weather patterns. Because of the uncertain weather conditions, your home's windows might not hold up well.
To keep yourself comfortable throughout the wintry days and keep family coming over, update your windows. There's a myriad of window styles to pick from that elevate your home's value and bring in more sun and glorious views.
While guests flood all parts of your house, helping themselves to the hot chocolate bar, spoil them by giving direct access to the most striking and panoramic views. Every family member and friend will look forward to returning to your house year after year.
The House's Appearance Improves
While newer windows enhance the home's appearance, so does reusing old windows in your home's decor. Consider upcycling your windows if you're not ready to part with them yet. There's a plethora of creative DIY ideas for recycling old windows, such as a decorative window ledge.
The decorative window ledge lets you use any window, but we like the oversized styles since they have grilles to which you can attach a shelf and display holiday decorations.
Companies Have Amazing Deals This Time of Year
'Tis not just the season to be jolly, but also to save more money. A good reason to get new windows before the holidays is savings. Who doesn't want some seasonal savings to help balance their holiday budget? Many companies have incredible sales you and so many other customers can partake in to save. Instead of waiting until the weather's nicer to replace your windows, you could do it in the winter when business at home improvement companies is slowing down.
Not only will you be more likely to save money by investing in new windows during the colder months of the year, but your home will also be ready for showing off to your neighbors once spring rolls around the corner.
We think one of the greatest things you could do to spruce up the house for the holidays is replace your windows. And out of all the reasons we could give, we think the holidays and the fact you have fantastic views right outside your home is enough of a point.
What are you waiting for? Contact a home improvement company near you to find other reasons to replace your windows before the holidays. Being proactive and investing in this small detail for your home will make all the difference. Make the holidays better with a promising investment in brand-new windows.