Advertisements
Is there anything more relaxing than coming home after a long day and getting into the shower? I don't think so! Taking a shower or taking a bath is the favorite thing to do to lots of people especially if they have decorated their bathrooms in the most cozy way that gives them utmost pleasure and takes them into a new world where they forget about everything and everyone. How many times you were so tired that you wished that there was a chair in the shower, so you can sit while the water is running all over you? Lots, right? Well, it's definitely time to consider the idea of incorporating a bench under the shower and change your showering experience completely! If you don't have any ideas how to do it, check out these photos now. These Shower Bench Designs That Will Make You Wish You Had One will blow your mind completely. Scroll down and see what I'm talking about!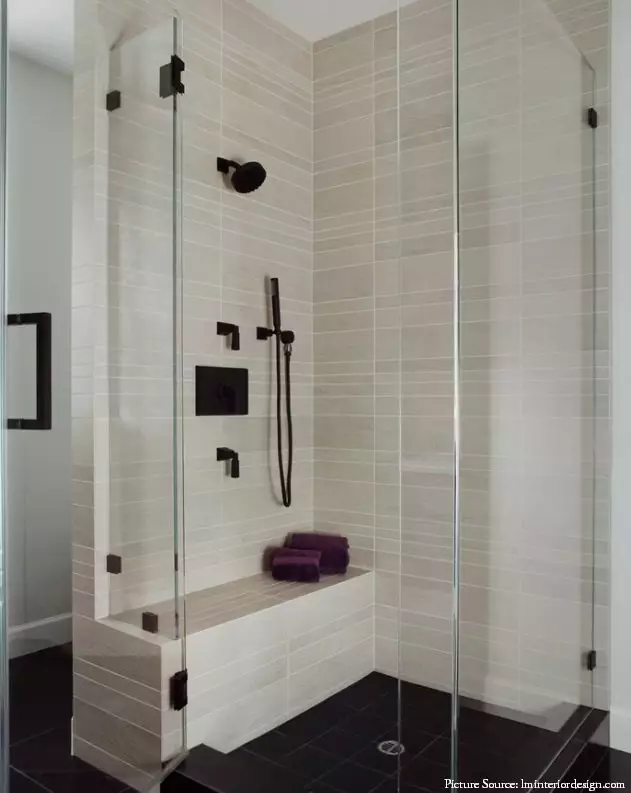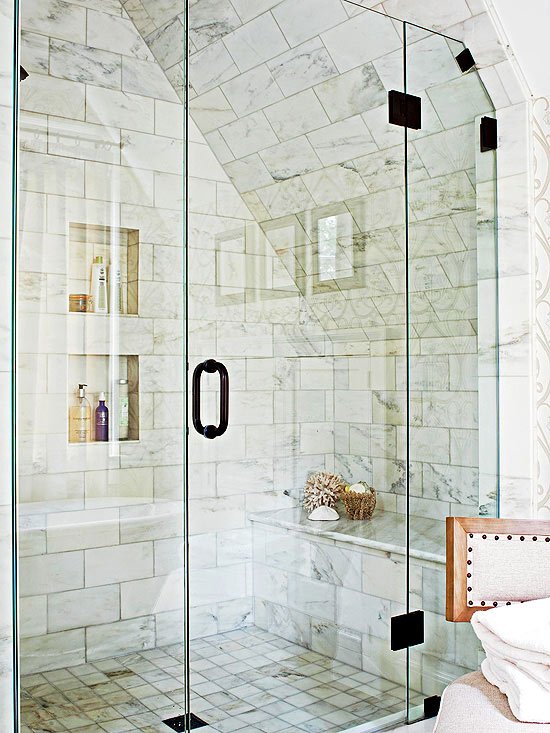 If you have a bench in the shower and a bath tub, you will most certainly go for the shower most of the times. There's no need to spend time to fill it, you won't spend too much water and you will still have the chance to sit and enjoy the shower to the fullest.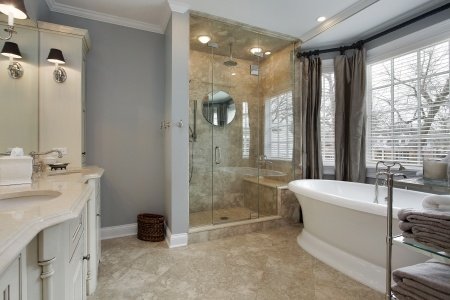 If you have the space go ahead and do a large bench that can hold more people. You will have a wonderful time with your significant other in the shower while sitting and chatting.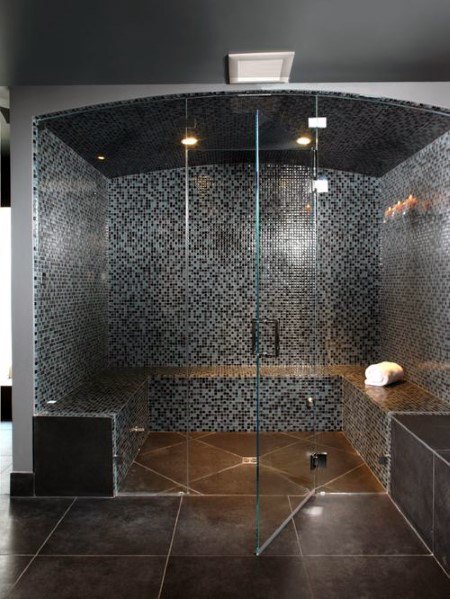 You can still go minimalist with a simple and plain design that will go perfectly well with the rest of your bathroom design. Do you see how the simplicity of this white bench does wonders in the bathroom interior?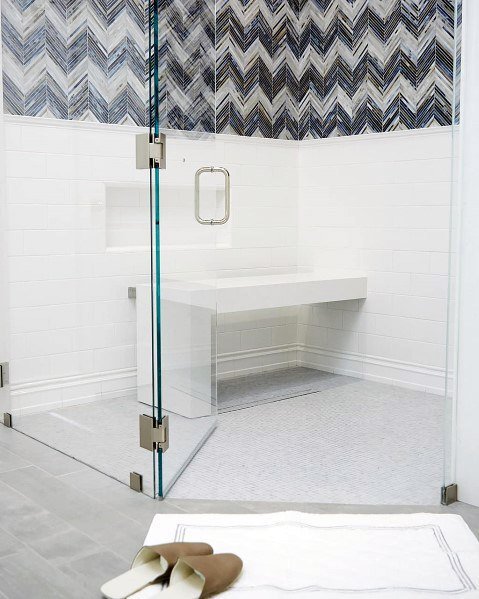 If you don't feel like redoing your bathroom and building a bench, you can always go for the wooden one. Go and buy a special one that can endure the water and the humidity and enjoy your bench immediately without having a mess in the bathroom.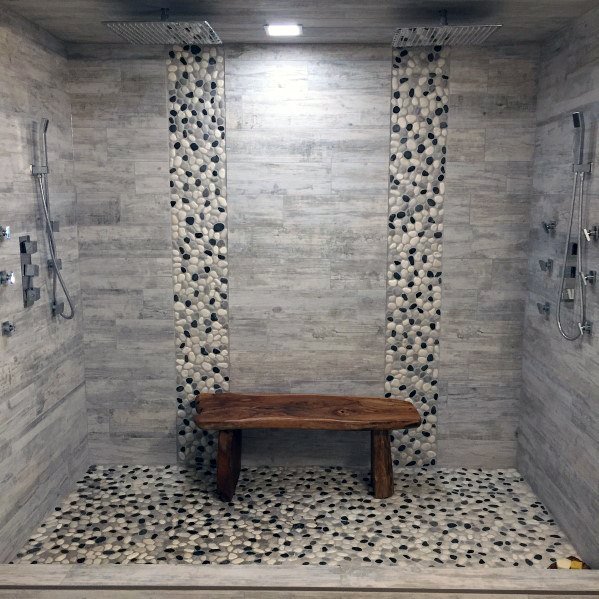 This curvy bench will give your bathroom a spa-like feeling with ease. Do you already picture yourselves laying here? I do!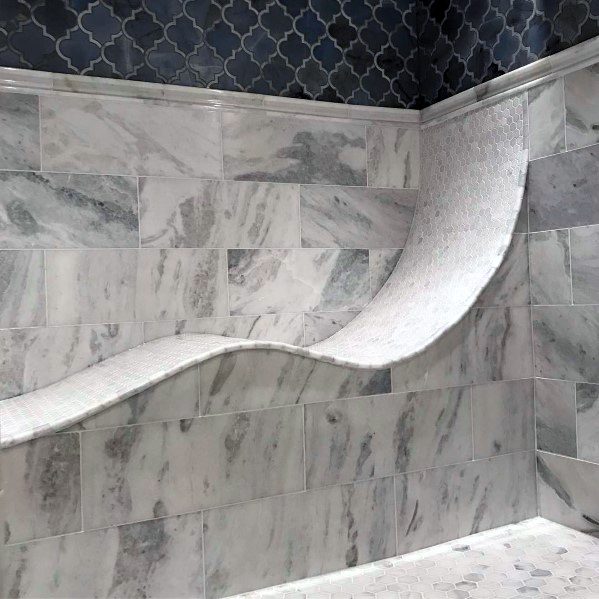 The free standing bench is one of my favorite designs. If you don't want to overdo it, this is the perfect one for you. Does it catch your eye already?