The bathroom is the only room in the house that takes the least space of all rooms out there everywhere. So, if you are about to redecorate your tiny bathroom and you are desperate cause you don't want it to look cramped, don't worry. I have got some wonderful solutions for you that will save you from troubles and will make you love your small bathroom. Although it's a bit tricky and difficult to decorate it, it's not impossible. Modern designers have come up with some amazing bathroom design that fit even the smallest of space. Scroll down through this article and see the Small Bathroom Ideas That Are Super Functional And Fancy. Yes, it's possible to have a tub if you were wondering. Walk-in shower is also an option. You don't have to limit yourselves cause you can put anything you like in your tiny bathrooms!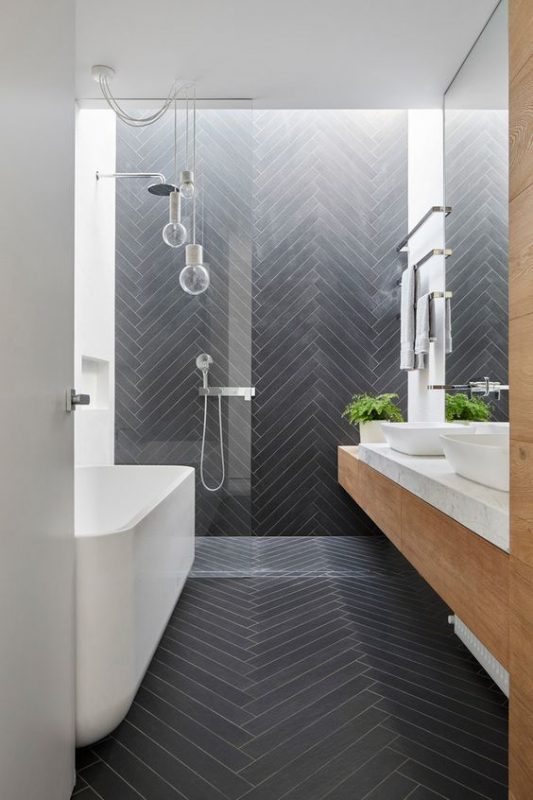 The key to a good looking bathroom that feels spacious and open is avoiding furniture that is laying on the floor. You may want to skip sink cabinets and go just for a sink, or if you desperately want a cabinet than you should go for one that is attached to the wall and you have free floor space. Also you an easy access bath tubs are super cool idea.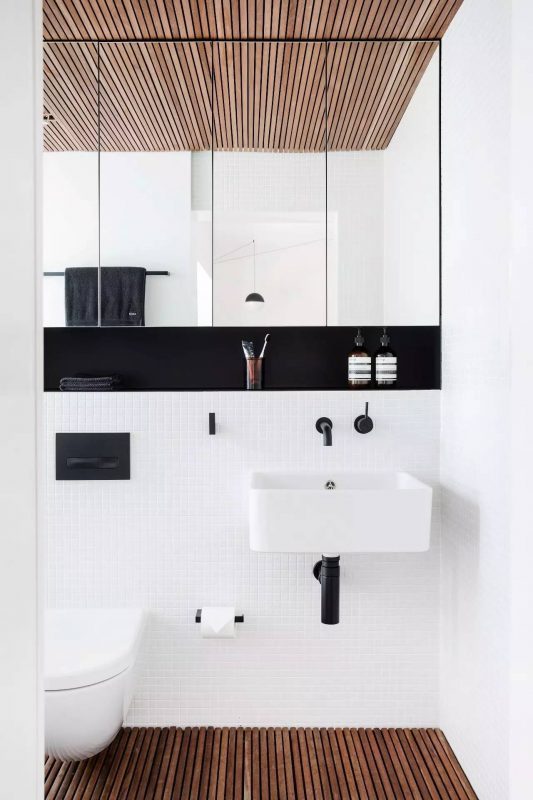 Glass showers are the best alternative for the small bathroom cause there are no walls that obstruct the view and thus the space appears larger. Also, it's good to have the small bathroom lightened well, so choose the lighting elements smart.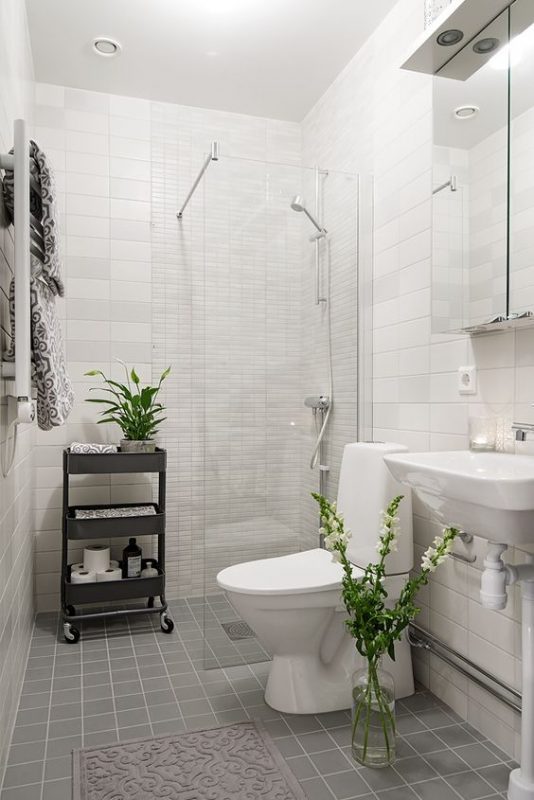 You can still have a shower and a tub in your small bathroom, but you have to do it like in the photo below. Minimal is the style that fits the best the limited spaces, so they don't look overcrowded but they keep their stylish looks.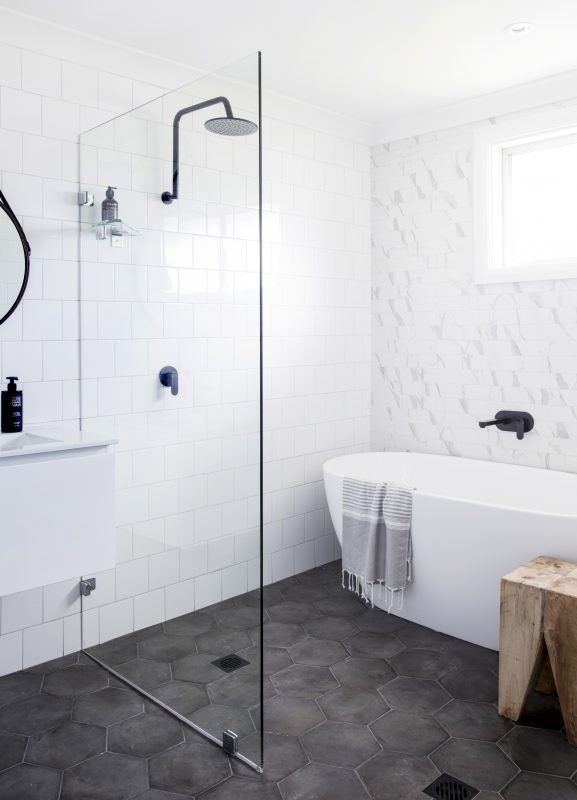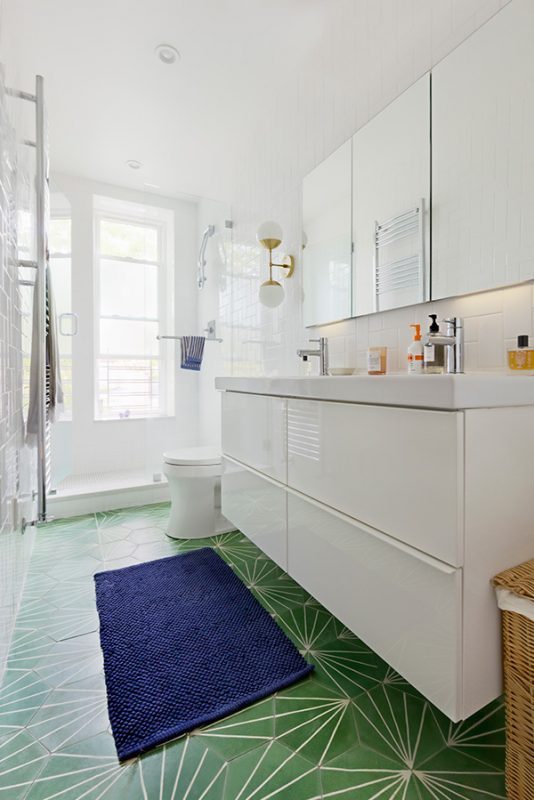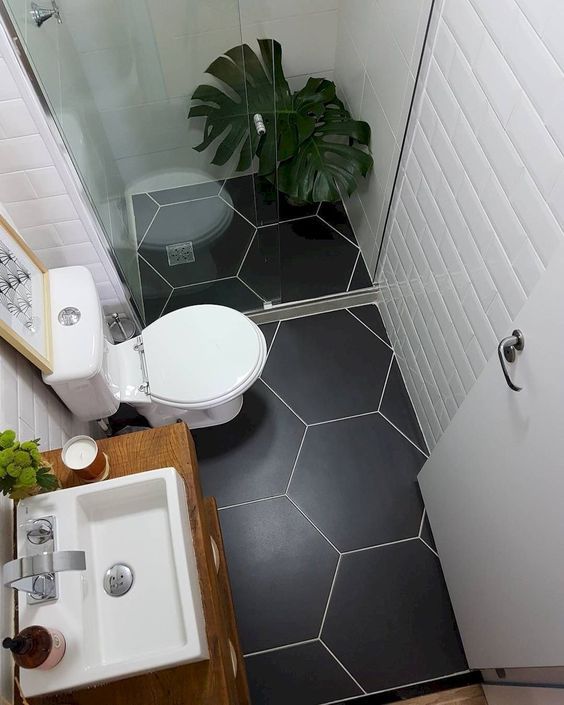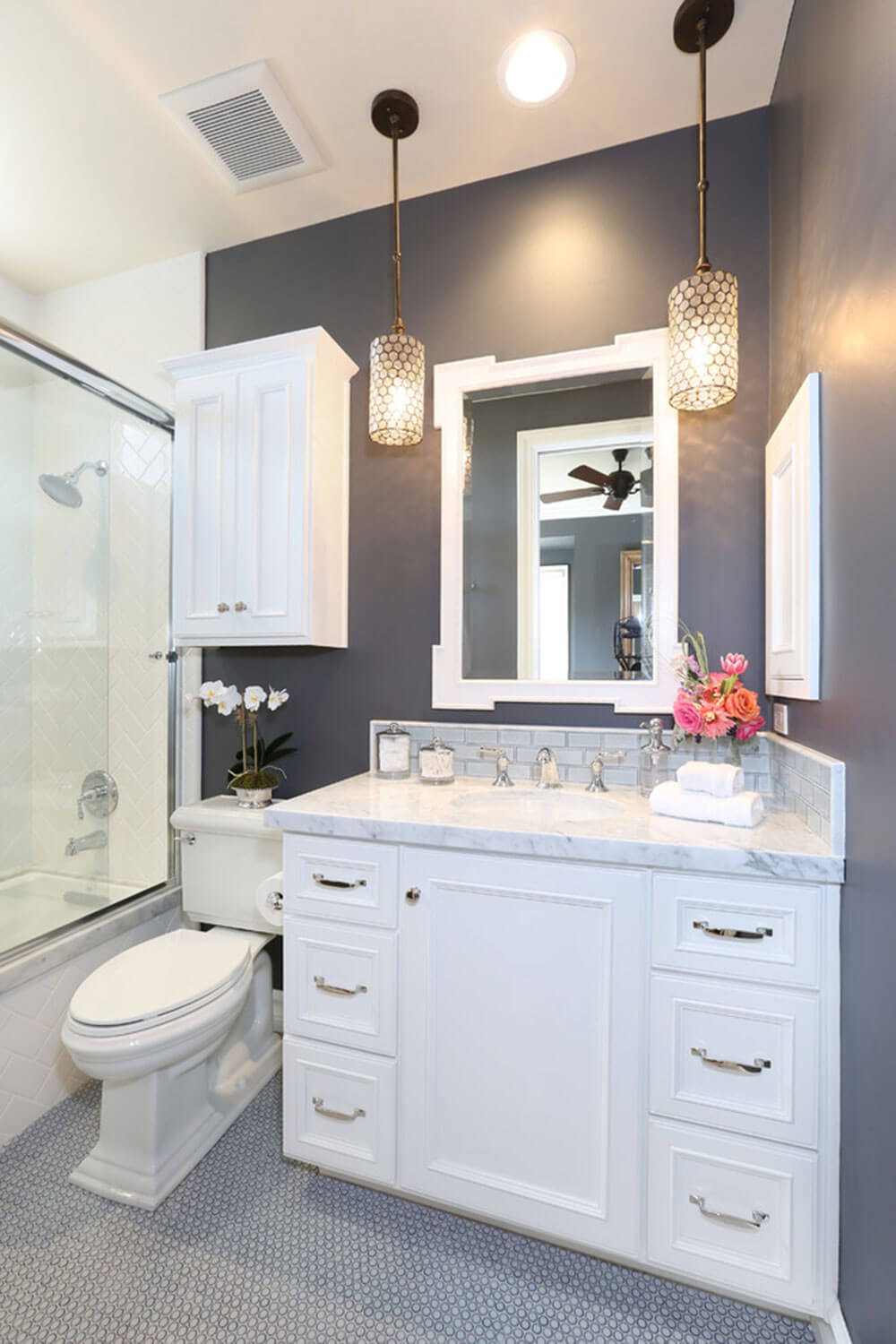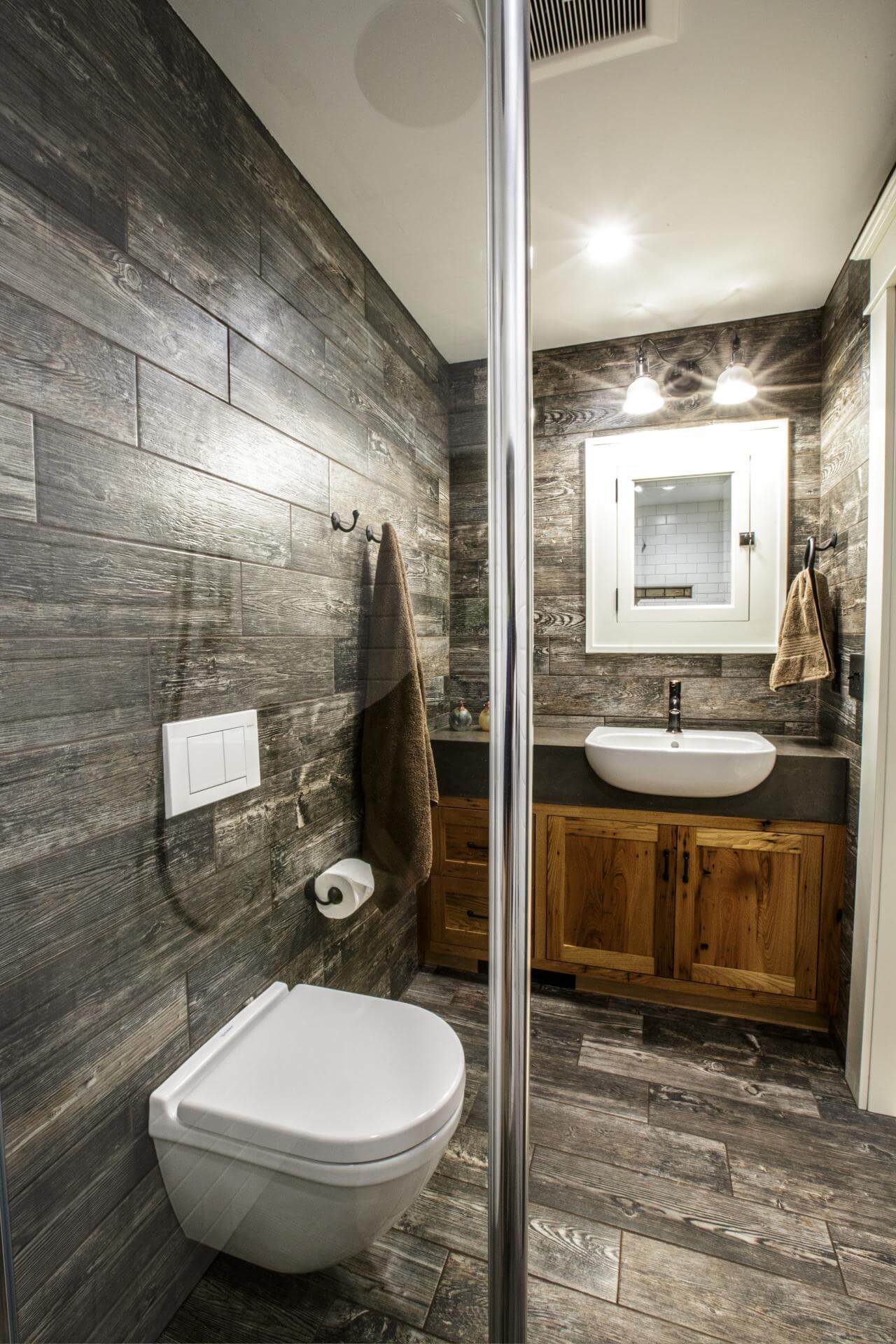 Use the corner space to incorporate your walk-in shower and have more space available for other elements.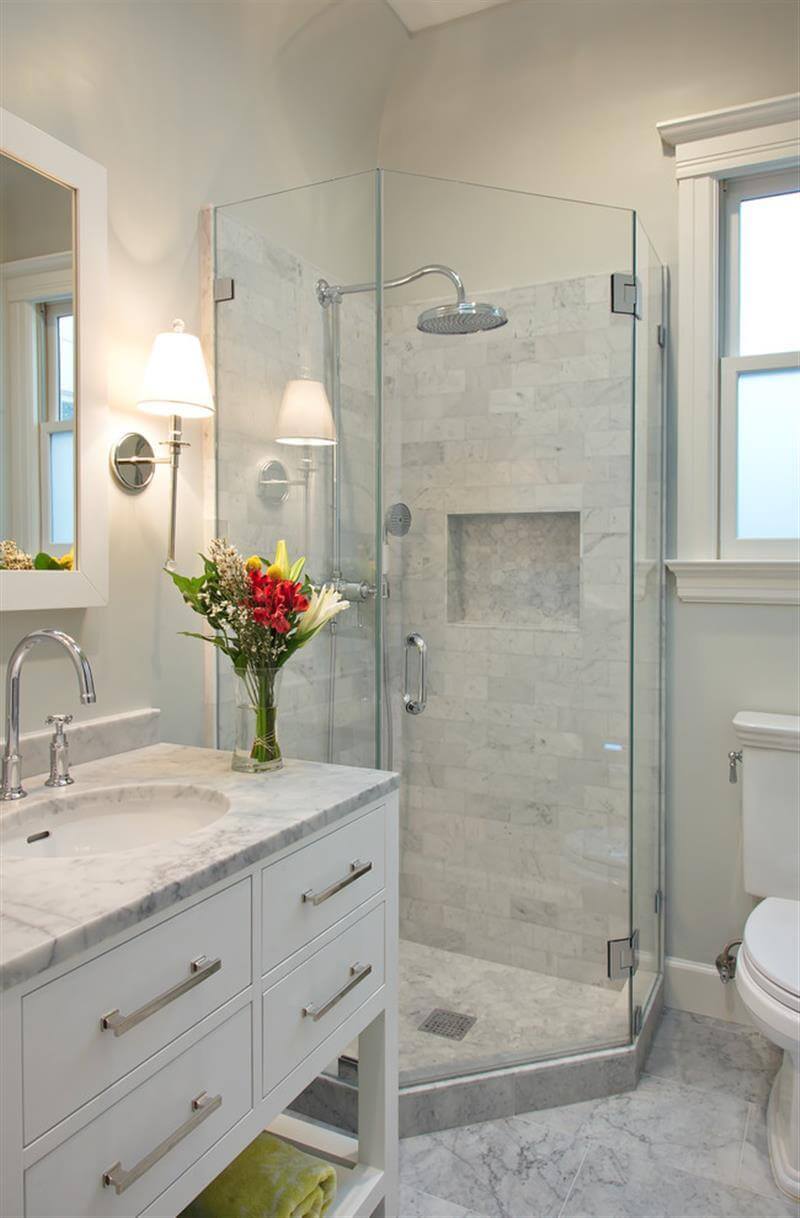 A big mirror is a must for your tiny bathroom! You have probably heard that they have the power to make rooms look bigger, and this is the case with the bathrooms as well! I'm totally in love with this circle mirror which is very modern at the same time! How do you like it?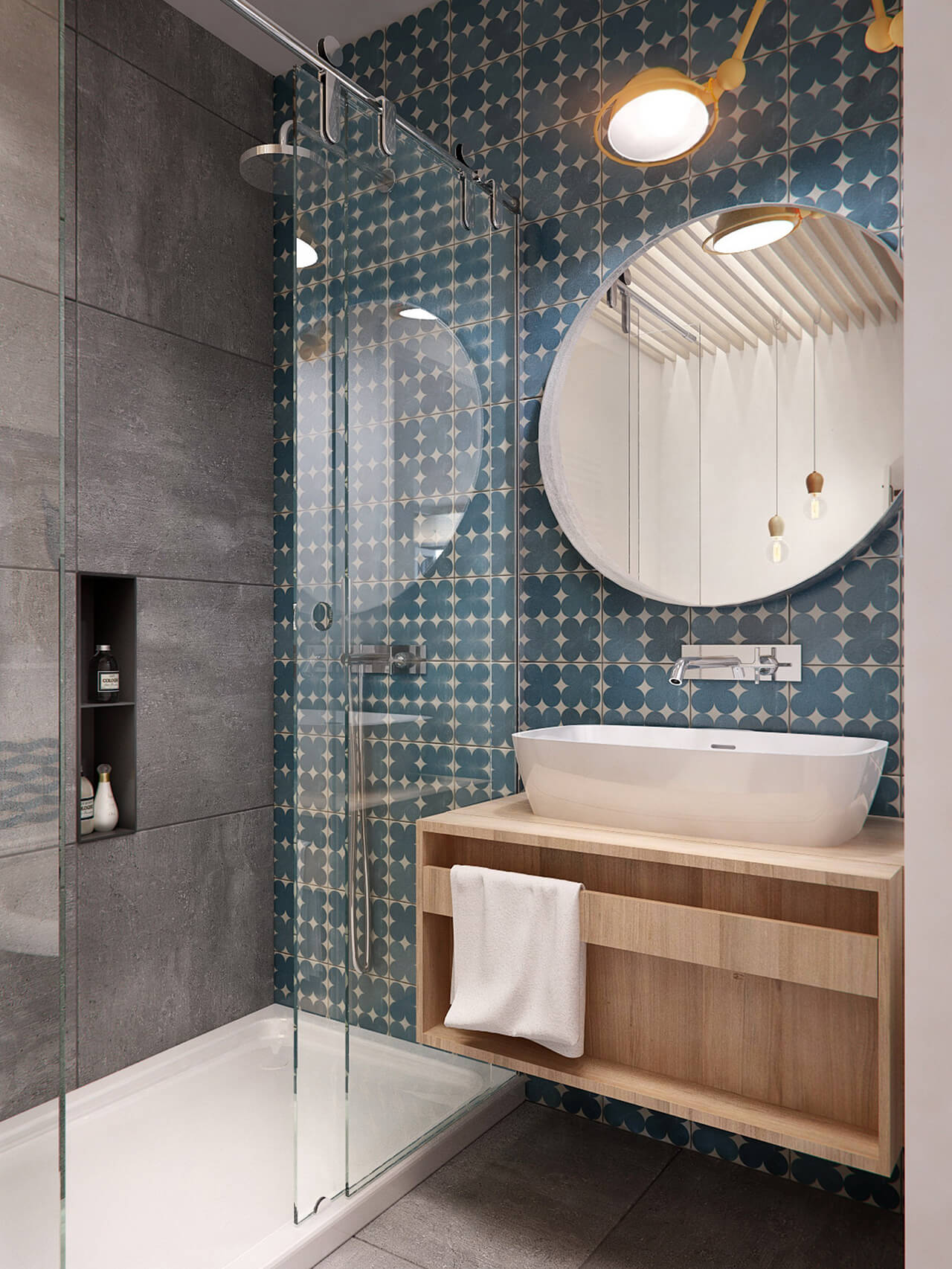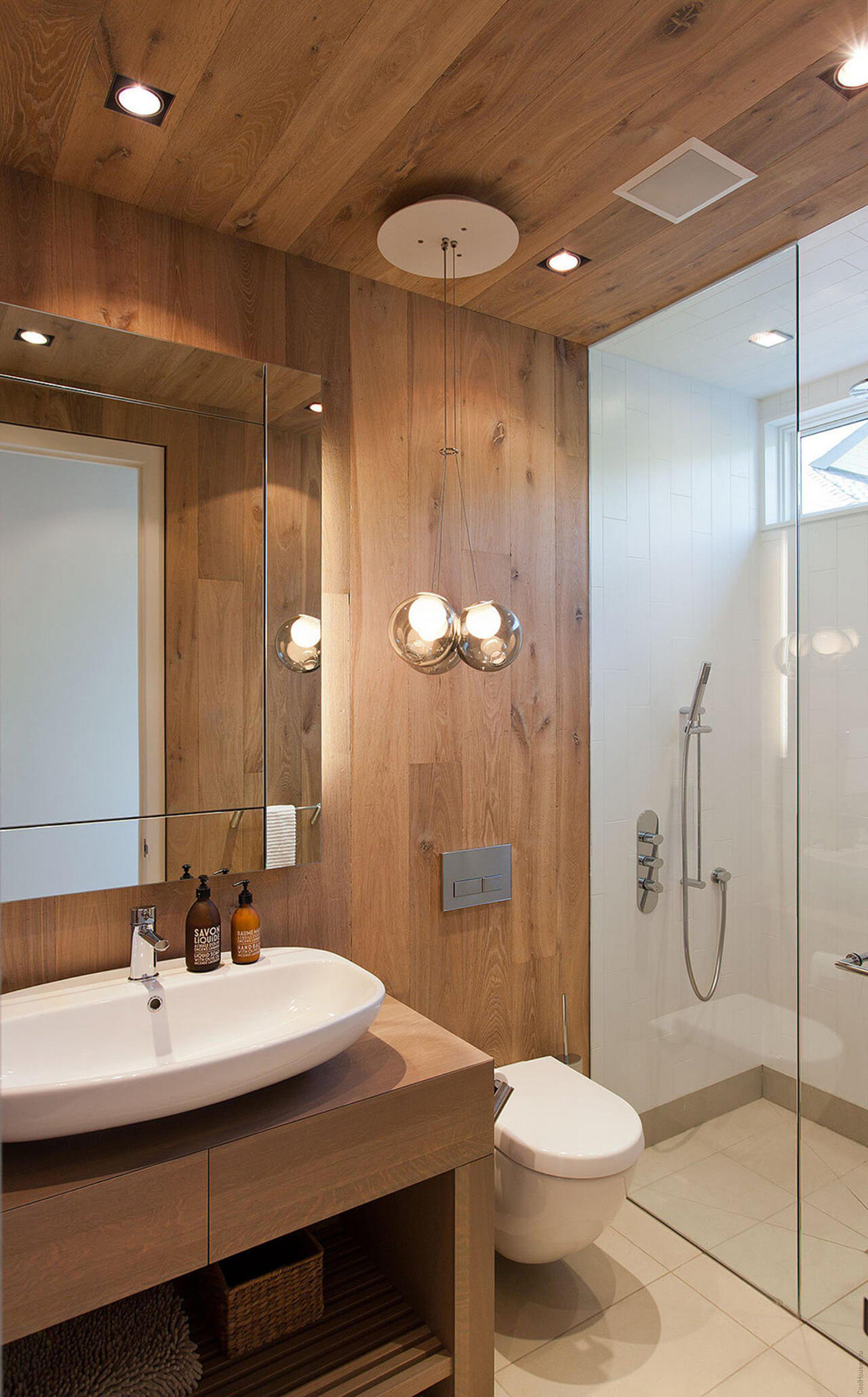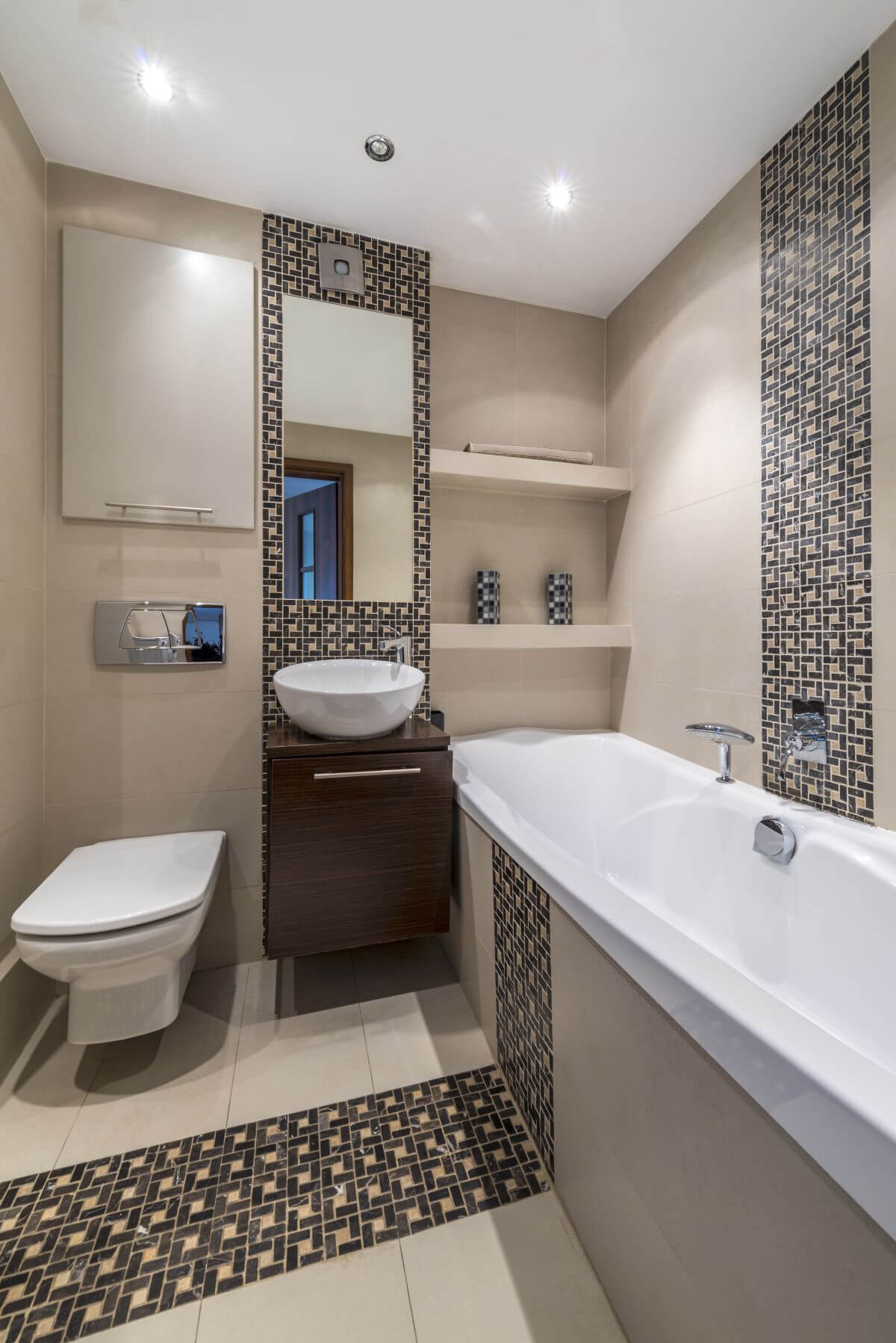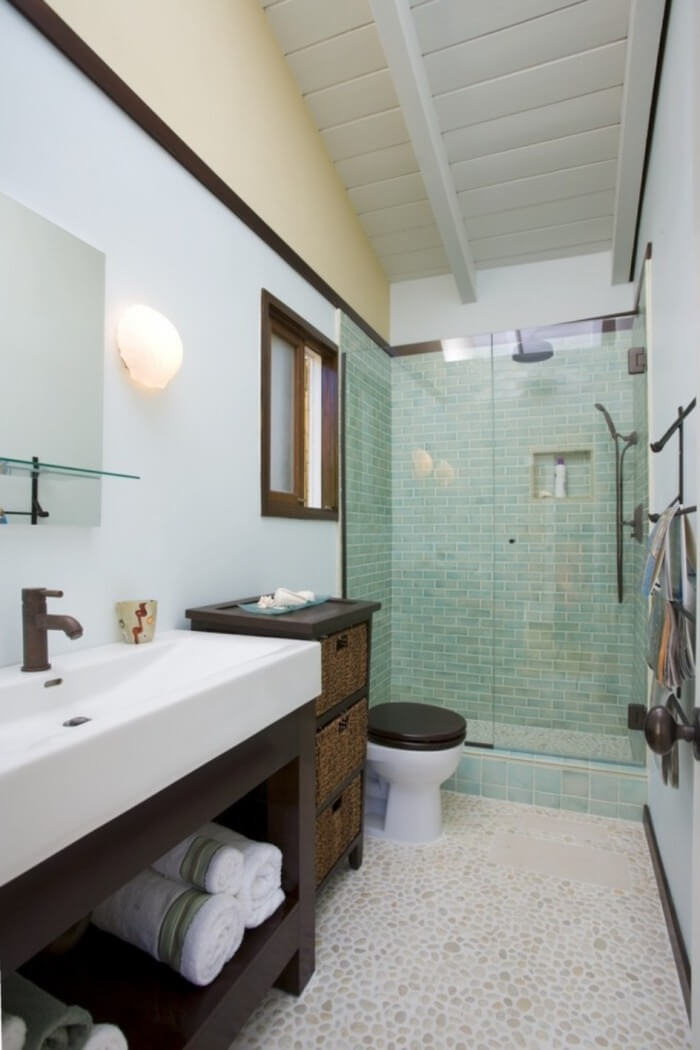 Keep to a light color scheme for the small bathrooms and avoid the dark colors if you want to have a modern and cozy bathroom.