If you are looking for ways to make your home more fancy and sophisticated without breaking the budget, we have got the perfect ideas for you that will keep you interested and will make you want to get down to work pretty quickly. Colors have got a power over the way we feel about something, and they can make us perceive things differently. The key to elegant but cheap home decor is the gold color. Gold details can do wonders in your home, so see these Easy Gold DIY Crafts That Will Make Your Home Look Luxurious. Most of them require just a spray and some of your time! See what you can do to change your interior design in some interesting ways!
Gold Flower Pot Details
The best way to change something in your home is to repaint it or alternate its design with some DIY projects. Do you see how these white flower pots have become an eye-catching decorative piece? Feel free to use gold glitter and sequins beside the gold spray to achieve some even more amazing designs.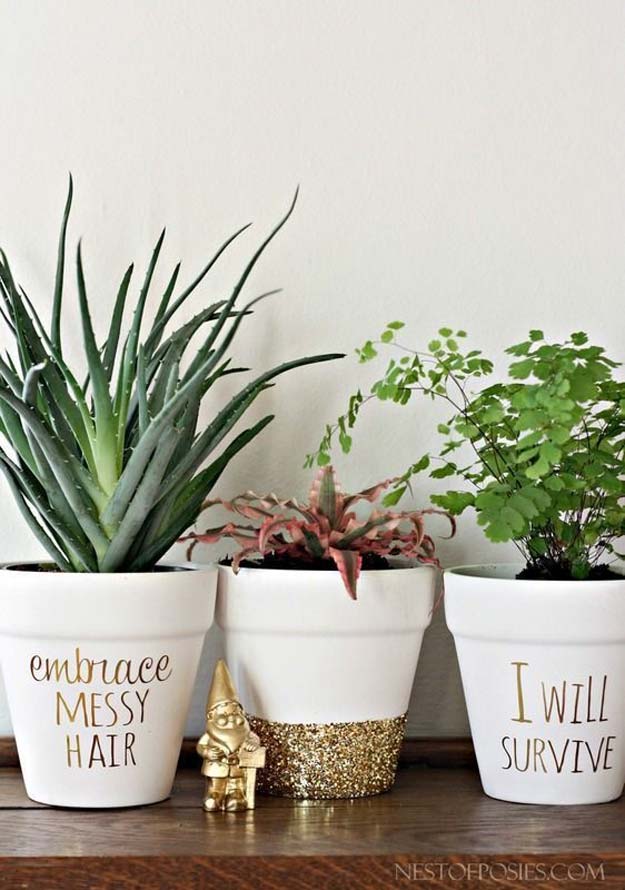 Gold Mason Jars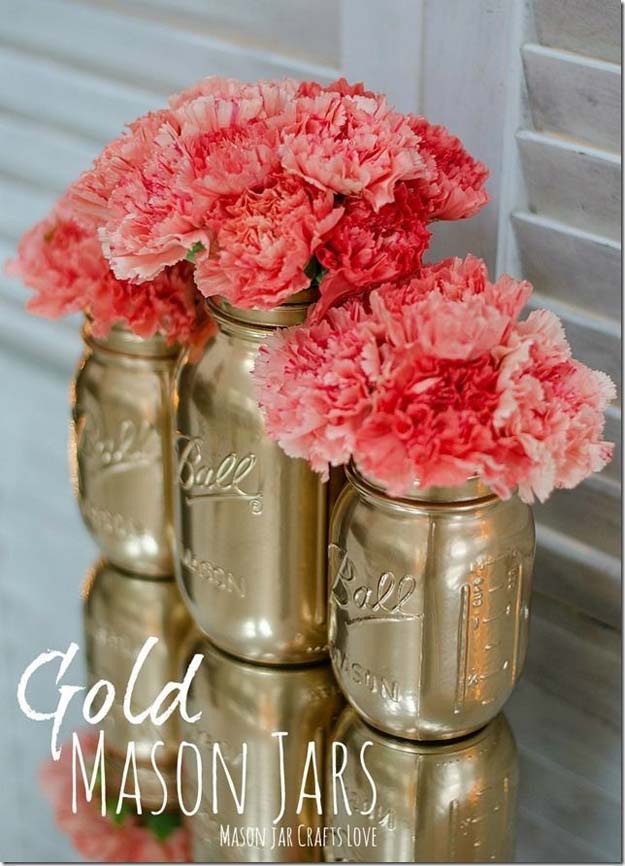 Gold Frame Edges
Are you fed up with your black frames on the wall? Just a quick DIY project and they will look a lot more expensive and will attract the attention of everyone. Be careful not to overdo the gold. Coloring only the edges is more than enough.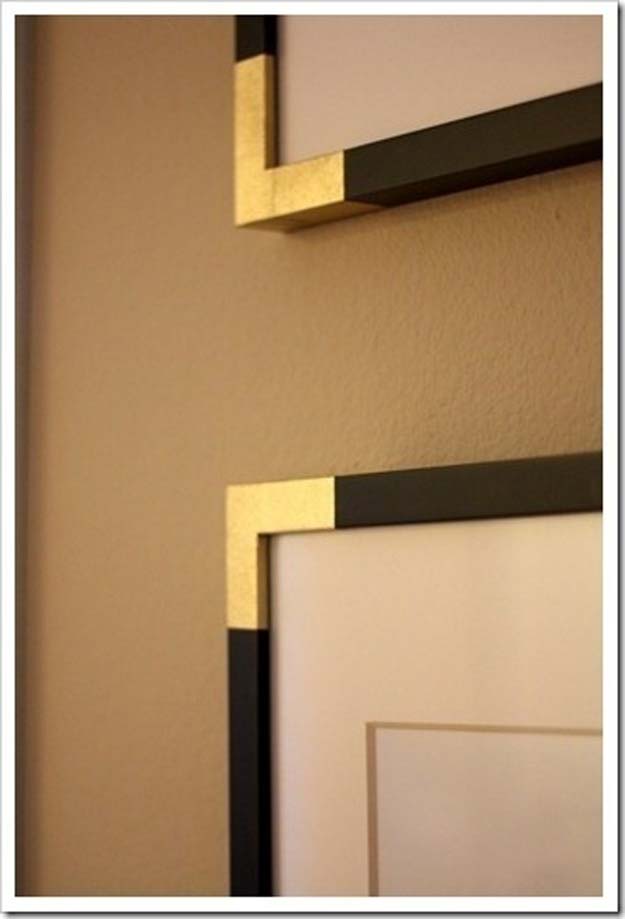 Gold Canvas With Lights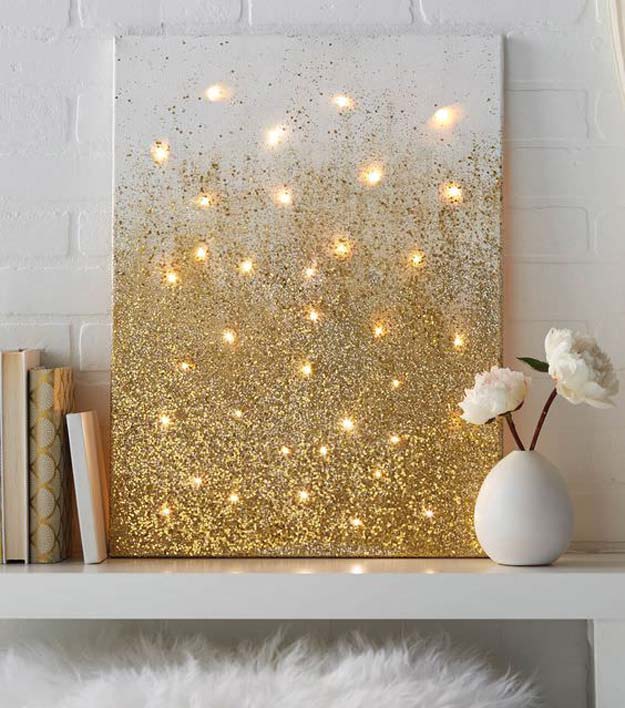 Gold Color Block Vases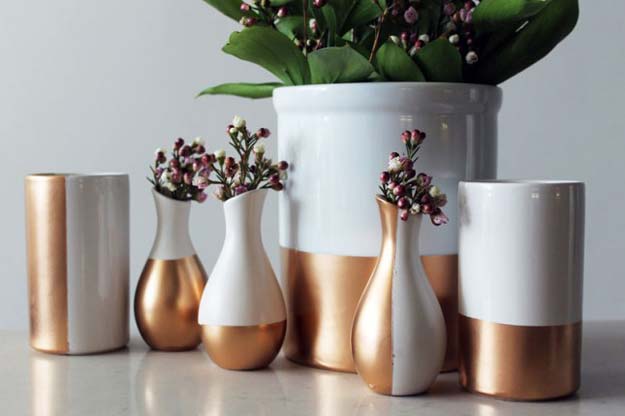 Gold Sunburst Mirror
The sunburst mirror that has been collecting dust in the basement will become your favorite decorative element in your home once you spray it with gold color.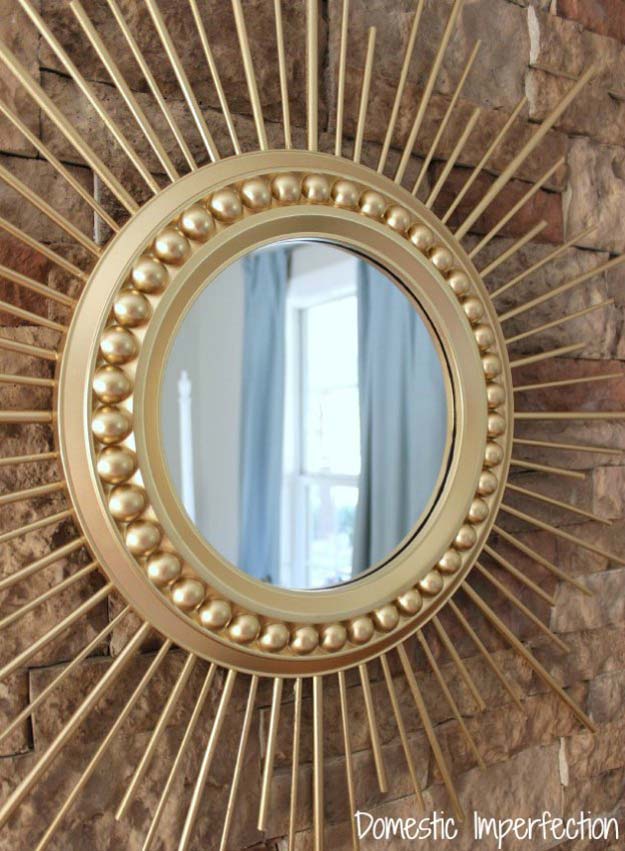 Gold Wall Details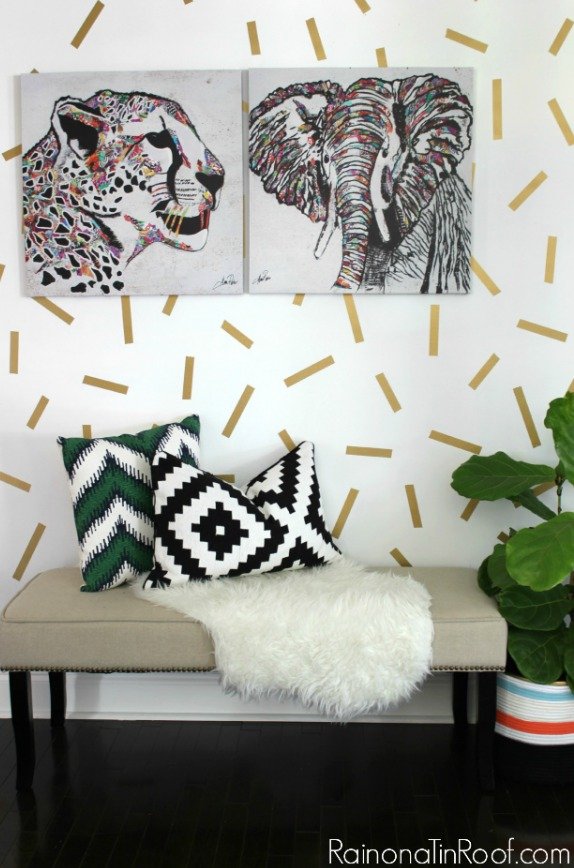 Gold Chair
Are you about to throw an old chair away? Don't do it before you try spraying it into gold to see whether it will work its magic and whether you are going to get your "new" luxurious chair for very little money!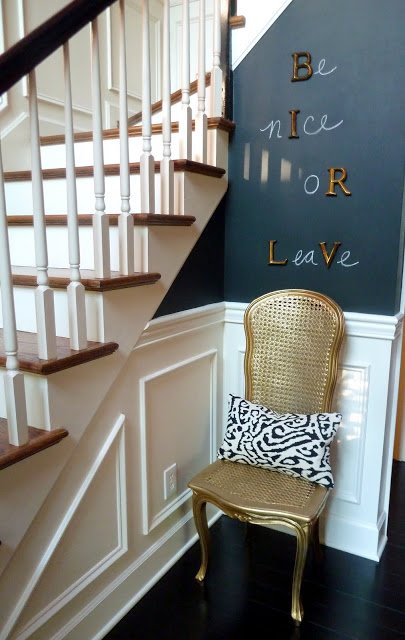 Gold Rock Candle Centerpiece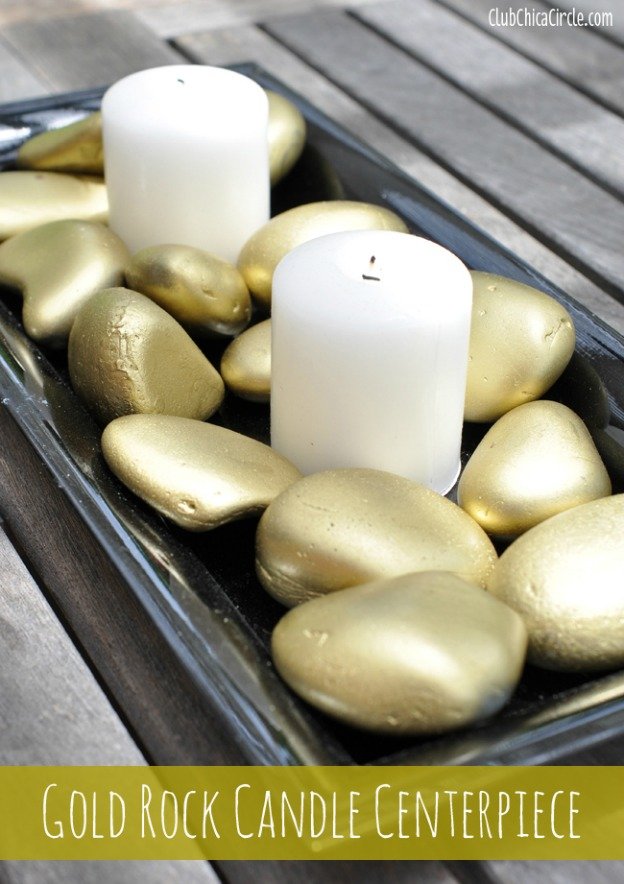 Gold Pillow Cover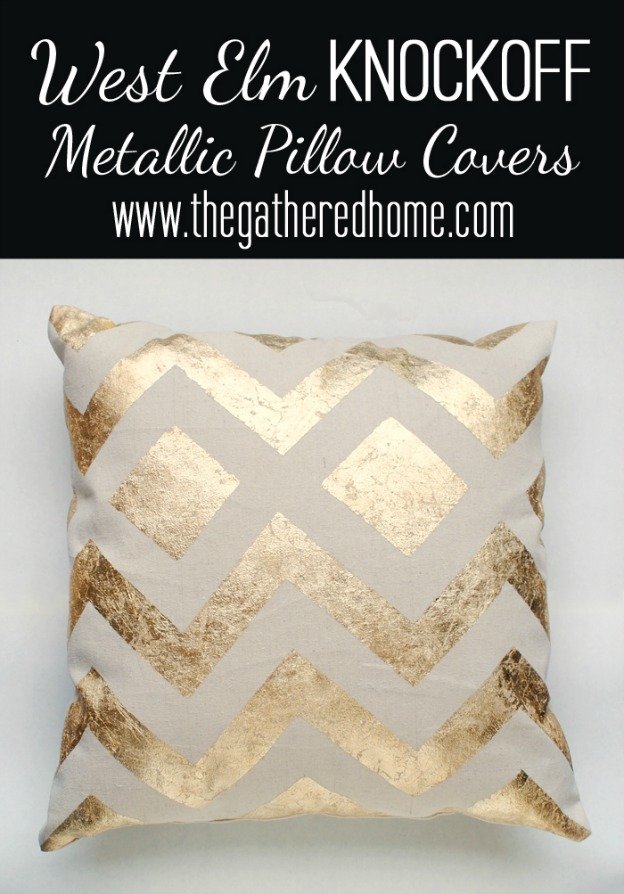 Gold Lamp
Gold Bowls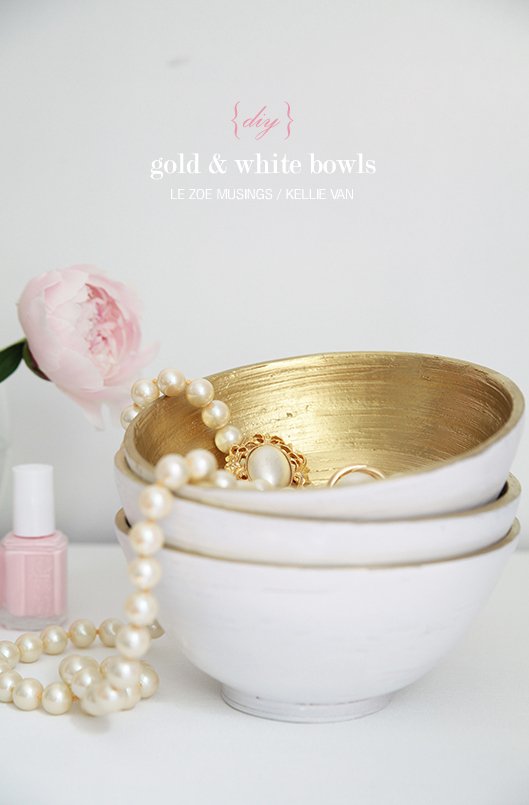 Vintage Gold Frame
The old vintage frames are gaining their popularity back, so give it a new shine by using gold spray. You are going to love the way it will come out and you would definitely want to display it in your home.
Gold Table Leg Details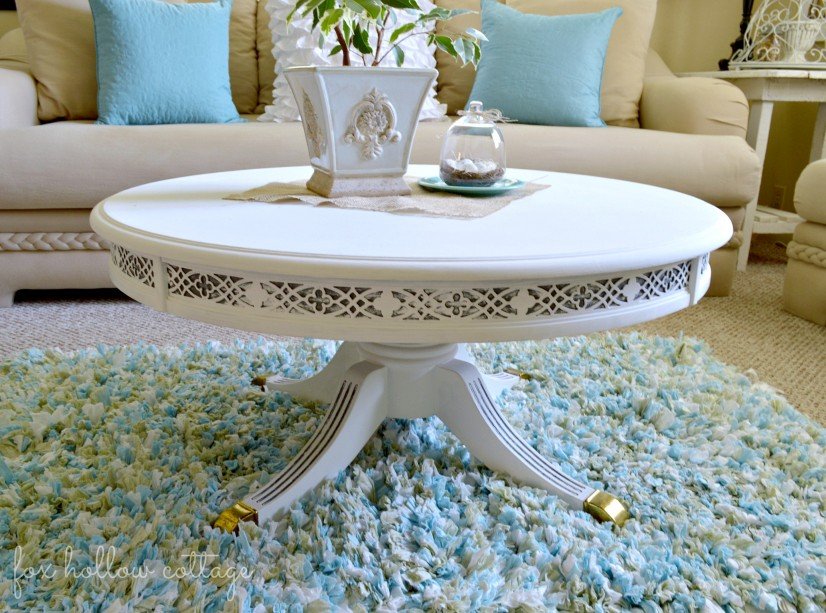 There are so many things to do with gold spray, so use your imagination and turn your home into a luxurious zone in some cheap and interesting ways.