Being the family's handyman does not need a degree in masonry, carpentry or plumbing. Just jotting down all these helpful do-it-yourself tips about repairing some important stuff at home is enough to make you skip that phone call for repair services. Also, it will help you save money for something else and gain a new skill as well! Now, roll up your sleeves and try to master these handy tips for DIYers.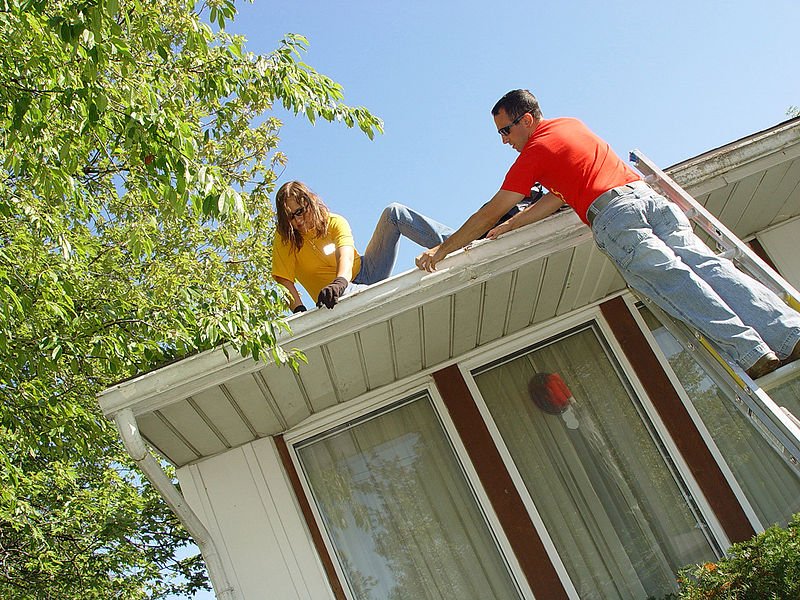 Painting the walls without having paint-stained clothes. 
During your first few years in your home, you may have poor and clumsy painting skills that make your clothes splashed with different colors, but it actually only takes a few preparations to end up with a freshly painted wall that looks good in the eyes — no sloppy and uneven paints, roller marks and spatters. 
So, the first prep thing to do is to remove anything that gets in the way of your actual painting. Loosen the fixtures, door hinges and switch-plates. Remove the curtain rods. After making sure the area to be painted is clean and hardware are already out of sight, clean it with a damp sponge or dry cloth. This time, get rid of any buildup of dirt and dust. Give it one last look before applying the primer to the sanded areas. The next thing to do is to mask the molding, built-ins, and baseboards with painter's tape. 
Conserving water by fixing that dripping faucet. 
Begin by shutting off the water. Then, know the type of faucet you have by checking its manufacturer's name. You can browse through its websites on the Internet to know about its replacement parts and comparable model. One of the common types of faucets is compression-type. This can be fixed by unscrewing the faucet handle, and then remove the packing nut using a plier. Unscrew the valve stem and washer. Examine the washer and source a replacement of it. Reverse the steps you took to complete the installation of the new washer. 
Keeping yourself together in front of a clogged toilet. 
Our common initial reaction when the toilet is clogged is to panic, but the rule of thumb in fixing a clogged toilet is to calm yourself and examine any foreign object that may have caused the toilet to clog. If this is the case, then put on a pair of gloves and fish out that object. If not, there are still other options to try such as using a plunger, or you can wait for the toilet water to drop down to normal before pouring a bucket of water to the bowl. If these options do not work, try using a plumbing snake or closet auger or carbon dioxide cartridge delivery tools for greater pressure, and if all of these do not work, maybe you should try to uninstall the toilet. 
Welding for beginners. 
Start by selecting the appropriate welder by considering what you will weld the most and choosing a welding machine with the right functions. Also, choose a good welding hood to protect your eyes from the bright sparks of welding. Prepare the necessary hand tools such as the hammer, pliers, safety goggles, leather gloves and magnetic level. Choose your grinder and make sure your steel materials are clean and dry.  Lastly, seek help from useful sites on the Internet, and look for a helpful welding blog. This will help improve the knowledge of a handyman beginner like you. 
These four tips for DIYers will help you fix small repairs and will help you become the family's handyman. Exhale that clinging stress over household problems.