Stained glass, as opposed to clear glass, is attractive and at times, it sends a message like those used in churches. Therefore, they serve both functional and decorative purposes. However, to enjoy such benefits in the long term, proper care and maintenance are highly recommended. The following are essential stained glass maintenance tips for long-term use.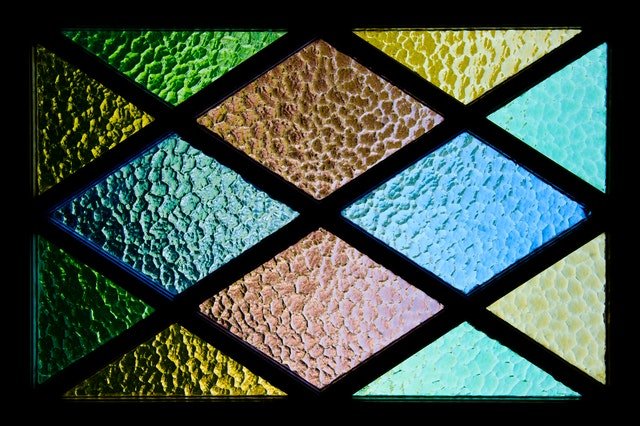 General day-to-day cleaning
It's best to wipe and softly brush the glass daily. Regularly use a damp cloth with a base solution to clean the surface. Avoid acidic solutions and harsh bristle brush because they will damage the surface and the materials used to design the stained glass. Some common home materials you can use to wipe the window include old newspapers, old rugs, old toothbrushes, and cotton buds. Also, avoid spraying any liquid directly on the surface, but instead, spray it to the fabric you're using to wipe the surface.
Schedule routine maintenance and inspection.
Lack of proper maintenance will cause deterioration of stained glass fast. You need to preserve the art on stained glass, especially if it carries artistic or historical value. You need to work with a specialist who can carry out a regular inspection on the frames, caulk, cement, and glass to help identify any weak points. Early detection of weak points enables prevention of loss. When and how many times to conduct the inspections will depend on the age of the stained glass, alongside other factors.
Hire a professional stained glass studio.
A professional stained glass studio can address prolonged concerns. https://www.stained-glass-window.us/ provides inspection services and offer different studio services. They will look at the overall structure of the glass design, panels, putty, caulk, as well as the paint. Remember to call a professional studio if you notice any signs of deterioration. Such signs include bowing, space in the lead, broken wire ties, or failing of the support systems.
Check wooden frames regularly for moisture intrusion.
Wood is a sensitive material. Exposing it to moisture or liquid substances will result in damage of the entire stained glass. Exposure to humidity weakens the wood. A weak structure threatens the stability of the whole art piece. A malfunction of the piece becomes a hazard to those who frequent the area if it collapses.
Replace missing and loose putty.
Certain drawbacks come with age. Be keen to identify any cracks or flaking putty on the outer edges of a window. In the event you notice such occurrences, you need to replace the putty and paint over the specific area. The goal is to extend the glass' life span to help serve you in the long term. People with stained glass windows need to store replacement putty on hand for an easier and quick repair, as well as prevention of accidents.
Bottom line
Stained glass is beauty. You must agree it's easier to notice a building with glass art as compared to plain glass. Look to promote stained glass longevity with the stained glass maintenance tips above. They include both personal and professional maintenance tips.