4 July is just around the corner and if you start planning now your outdoor party you will be just in time and you won't have to be nervous cause you are running late. When you start getting ready on time you will be more relaxed, calm and you will do everything with love without having to rush things. Decorations are very important when it comes to an outdoor party cause they set the tone and give some positive vibes that everyone will enjoy.
4 July or Independence Day is the most famous holiday in USA and people love to celebrate it outdoors. If you plan to throw a party and invite people over in your yard, it's a good idea to check out the DIY crafts that I have gathered today in this article. These Amazing DIY Outdoor Decorations That You Should Copy For Independence Day will turn your yard into a lovely spot that will make everyone will even more patriotic. You will have a great celebration accompanied with these lovely decorations for sure! Here are some more ideas that you can make on your own or with your kids.
Banner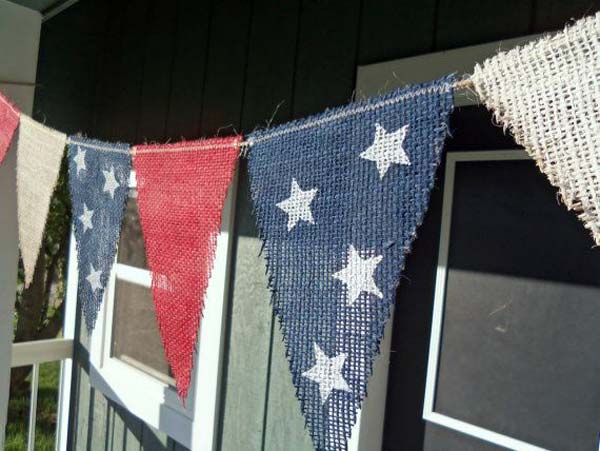 Stripes Decor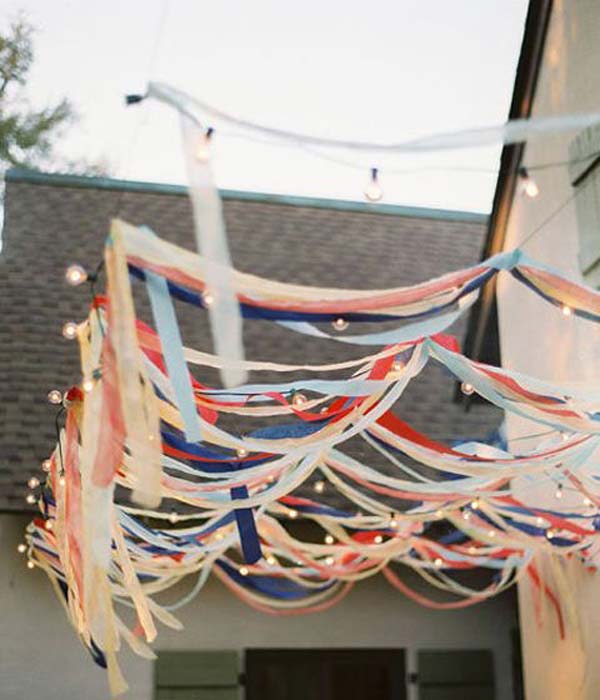 Flower Pot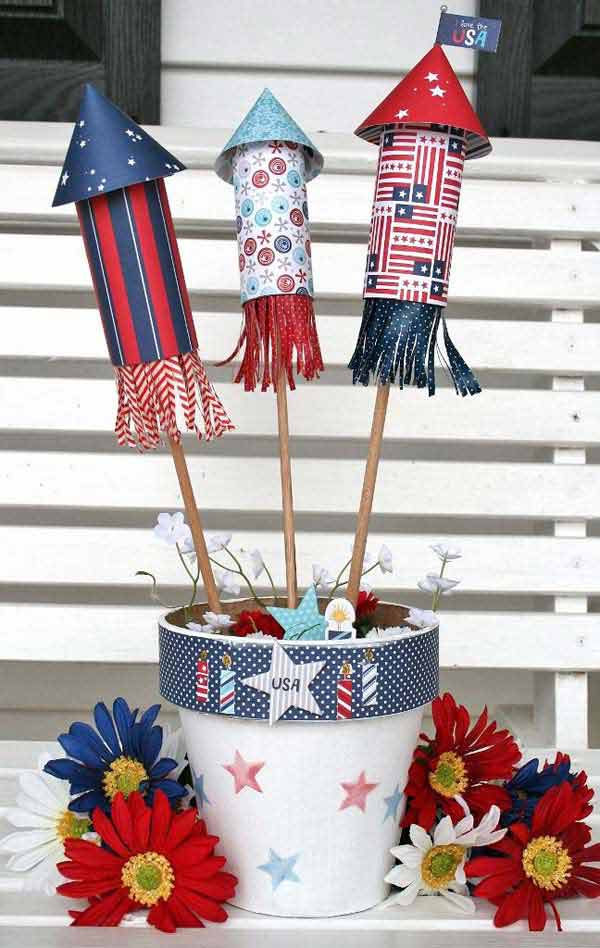 Bricks Flower Pot
We can never get enough of flowers and we seem to lack planters each year. Well, it's time to make some on your own in the patriotic feeling this year. Get six bricks and some paint and you will be done before you know it.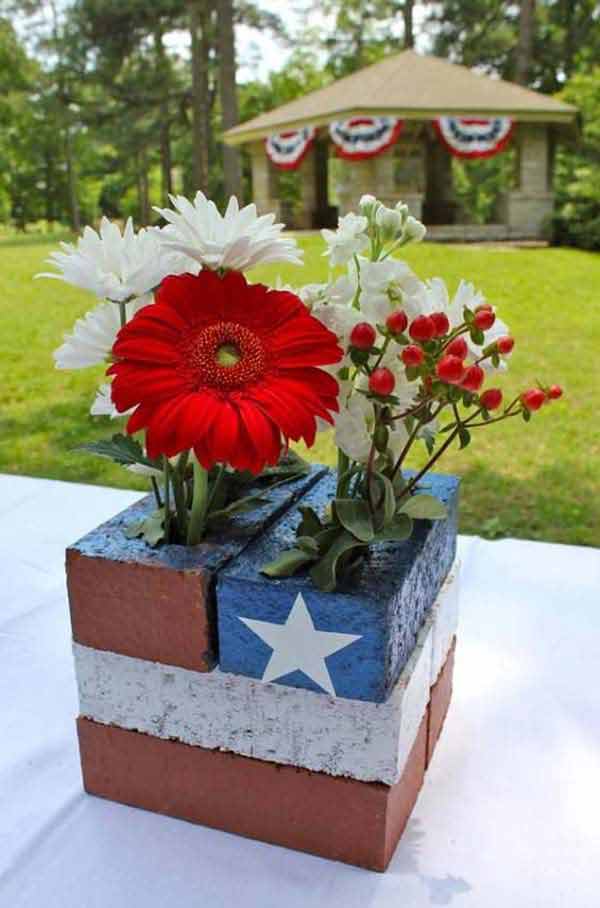 Table Decor
It's super easy to make this table decor. You just have to cut some red and blue stripes and add them on the white table cloth. It's such a cheap decoration and yet will make everything different with ease.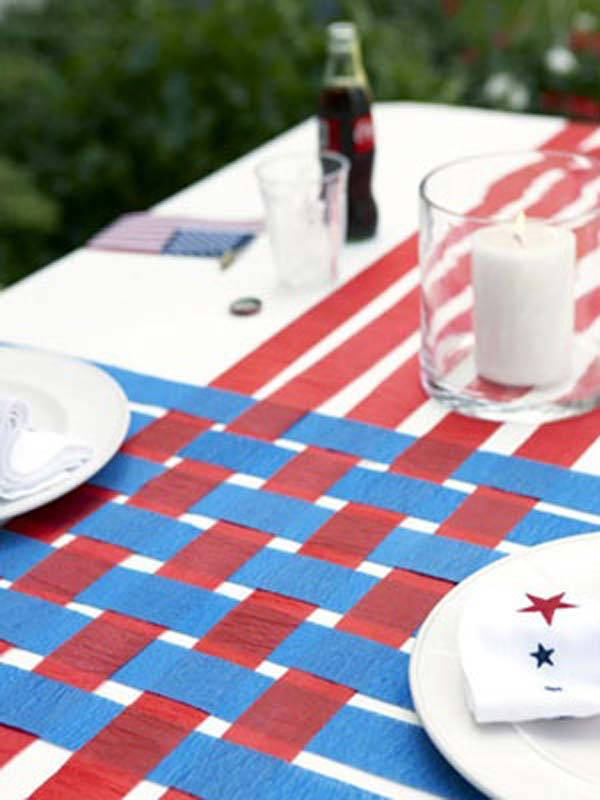 Boots Flower Holder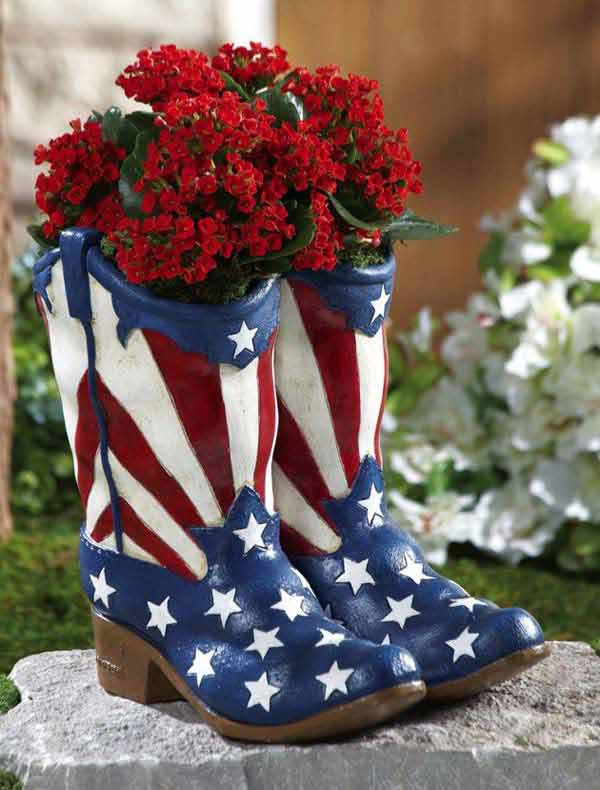 Cans Flower Holder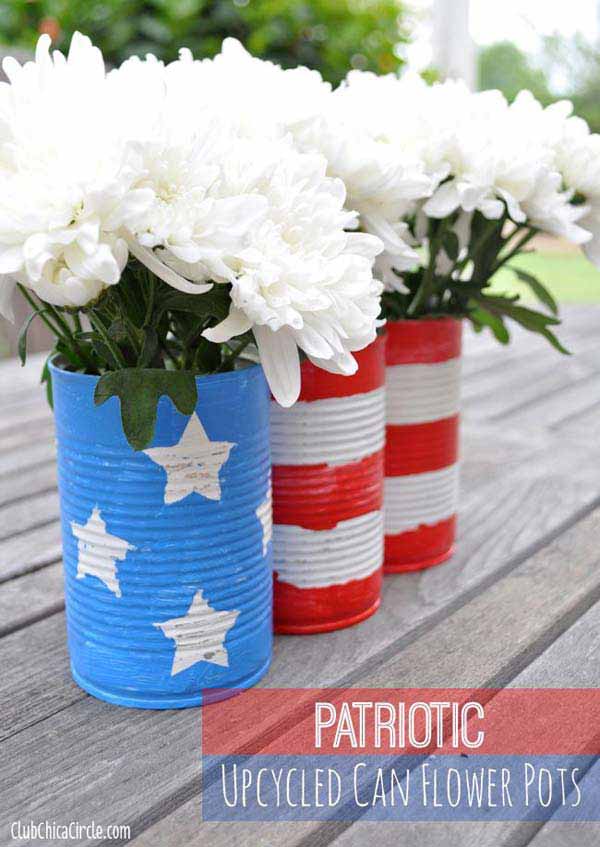 Jars And Flags
Don't you just love these patriotic jars which hold the American flags in an outstanding way. Get your kids together and spent some quality time by getting things ready for the holiday. They will be super excited to give you a hand and will get a completely different perception for celebrating Independence Day.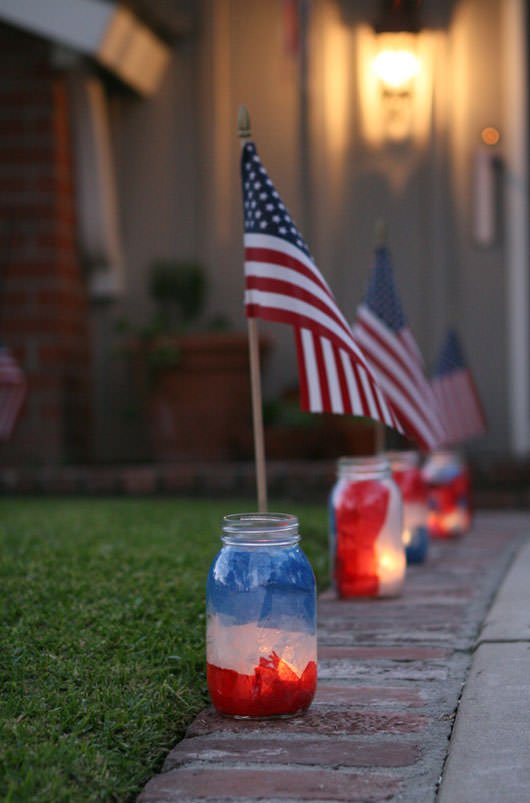 Pallet Decor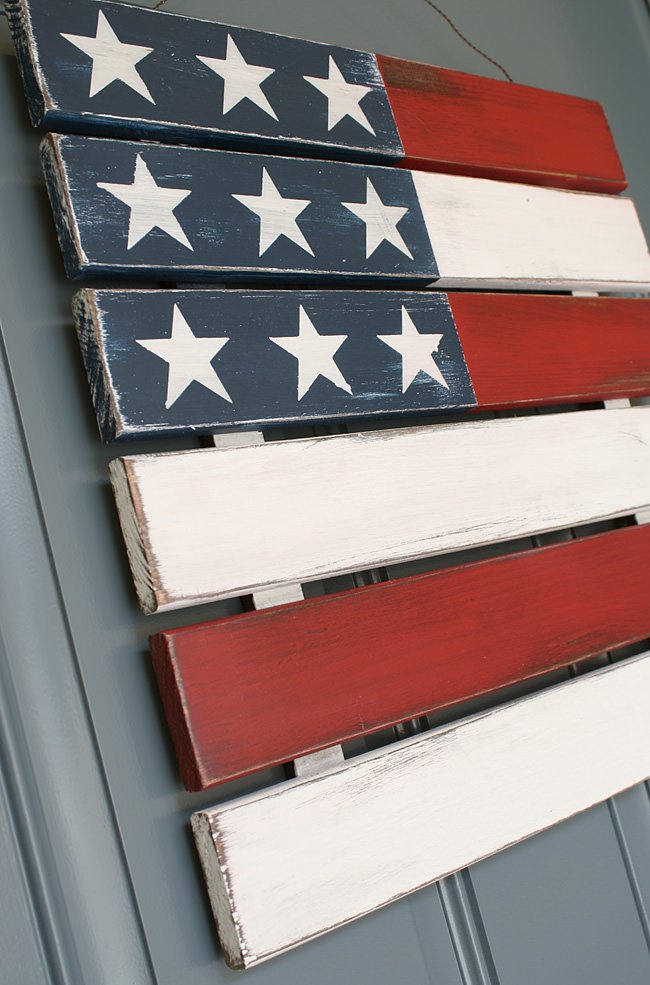 Table Decor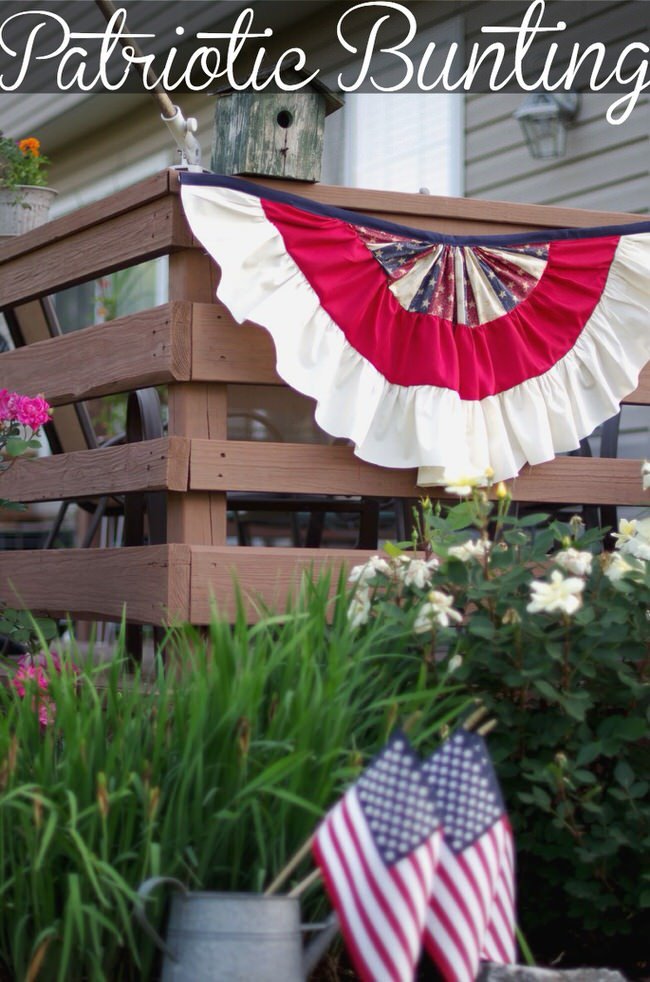 Fireworks-like Decor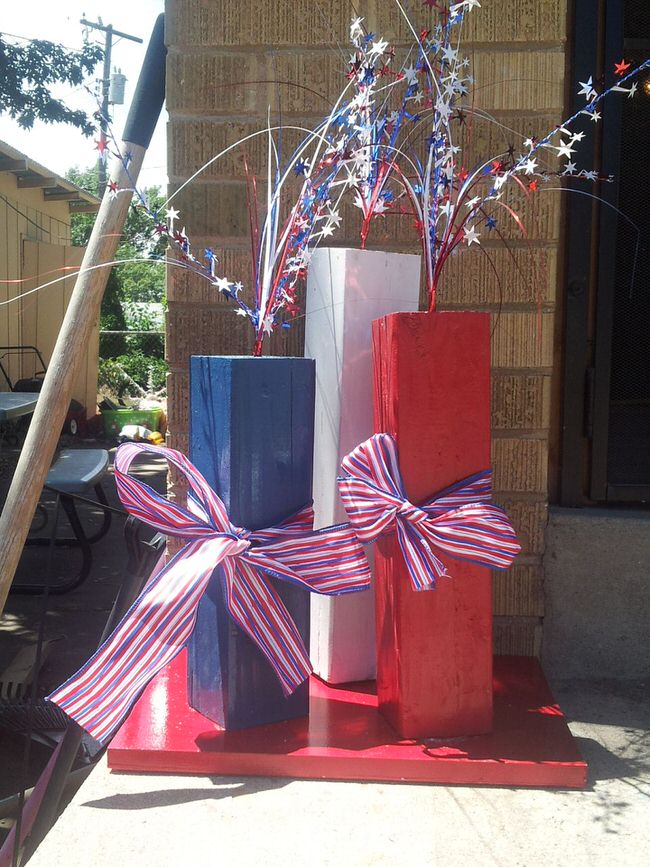 Jar Lanterns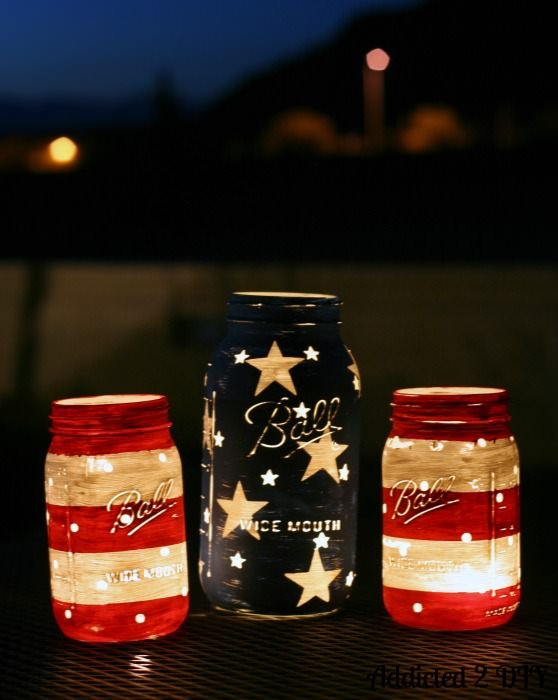 Lawn Stars
Oh, I'm in love with these lawn stars which will be all over my yard this 4 July. I will just have to make a star pattern and use some paint to create the perfect stars. How do you like the idea? Do you like another one better? Let me know in the comments below!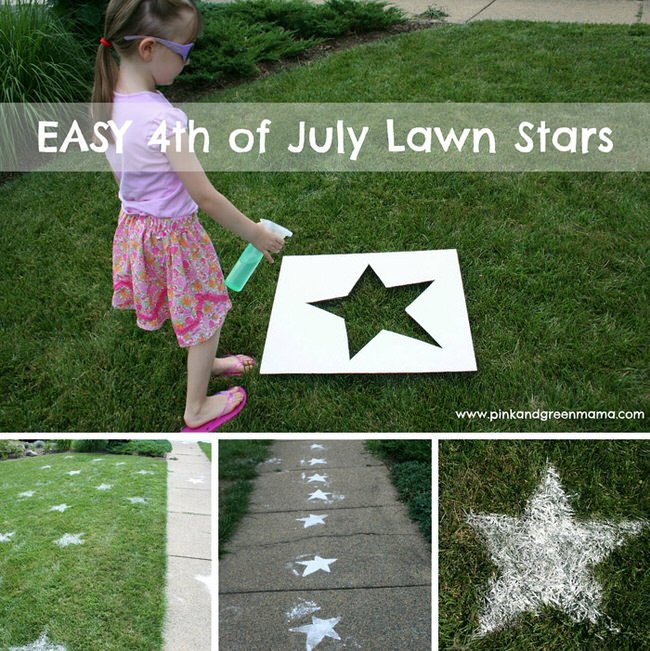 Wreath