Independence day or 4th of July is the most anticipated and celebrated day to all Americans. We are in the middle of June now, so this is the perfect timing to get ready on time and welcome the holiday in a great way. We can spot the American flags everywhere for this holiday, so if you are looking for some manicure inspiration here you will find it for sure. These Awesome Patriotic Nails Designs That Are Just Perfect For 4 July will get you in the holiday mood instantly. You will be fascinated with all these designs in white, red and blue and all the possible patterns. The manicures are really versatile, so I believe that everyone will find something that will match their taste. If you plan to throw a party in your yard this year, you may find these festive meals and desserts very useful, so click on the links and check them out too!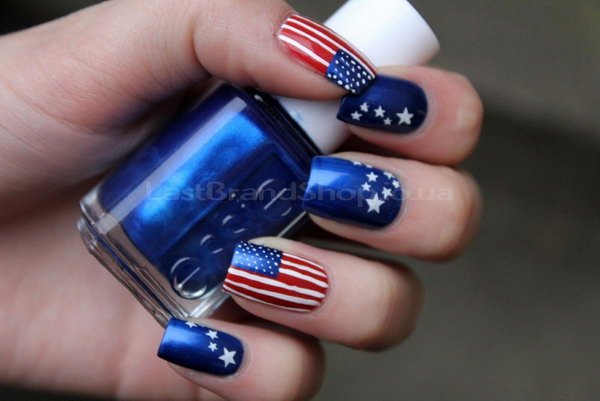 When it comes to 4th of July manicure ideas it's pretty amazing that you can go for a mismatched look and your mani will never look boring. Consider adding a striped pattern on one nails, a star on another, some fireworks on the third nail etc. Be confident and make an interesting mix of these three colors and get an eye-catching manicure.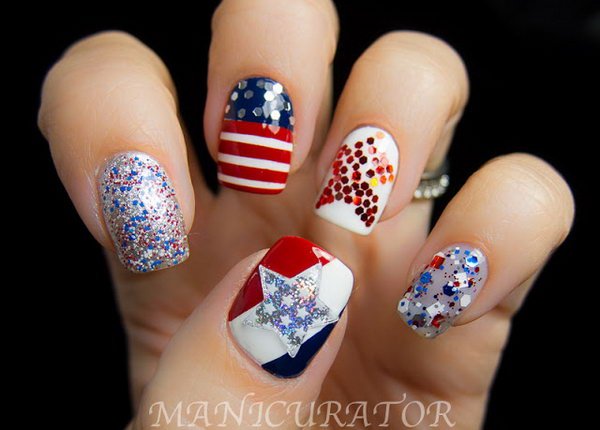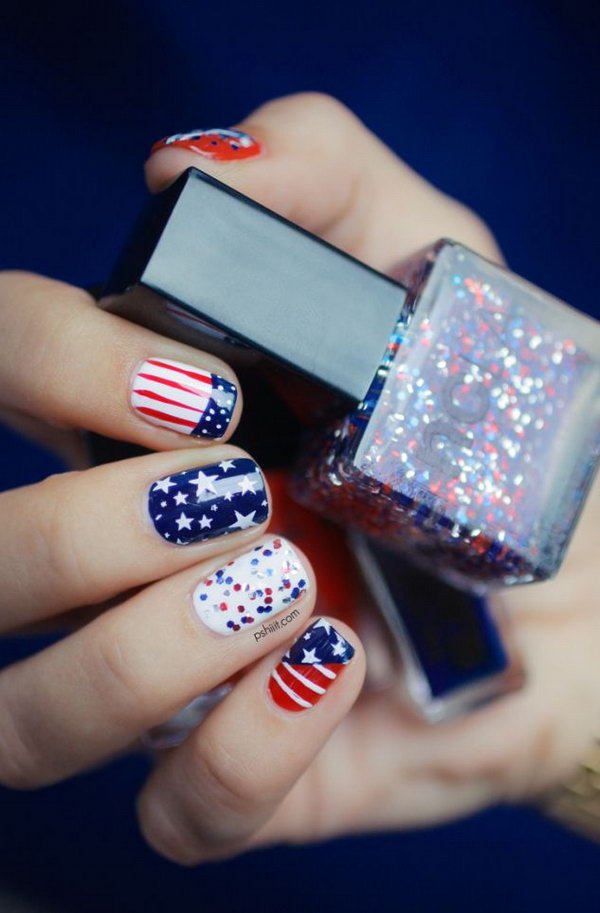 Use the white nail polish as a base and draw some blue stars and red stripes to give them the famous patriotic look. This design is super easy to achieve, so you won't find it hard at all to recreate it.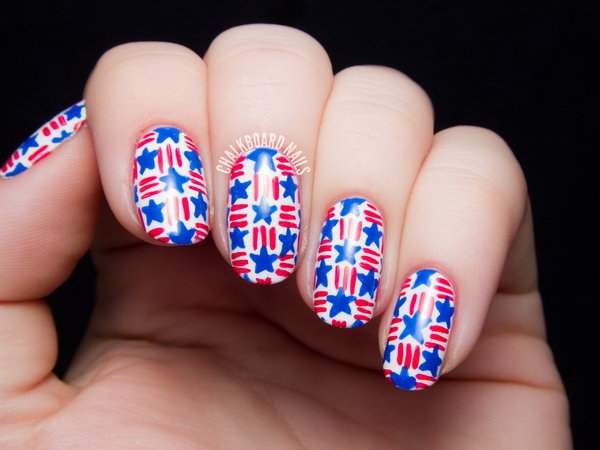 Are you looking for a more sophisticated look rather than those playful ones that are more suitable for kids? Here's the perfect one for you! Use tape to get the perfect lines with ease. Remember to let each color dry well before applying the next one.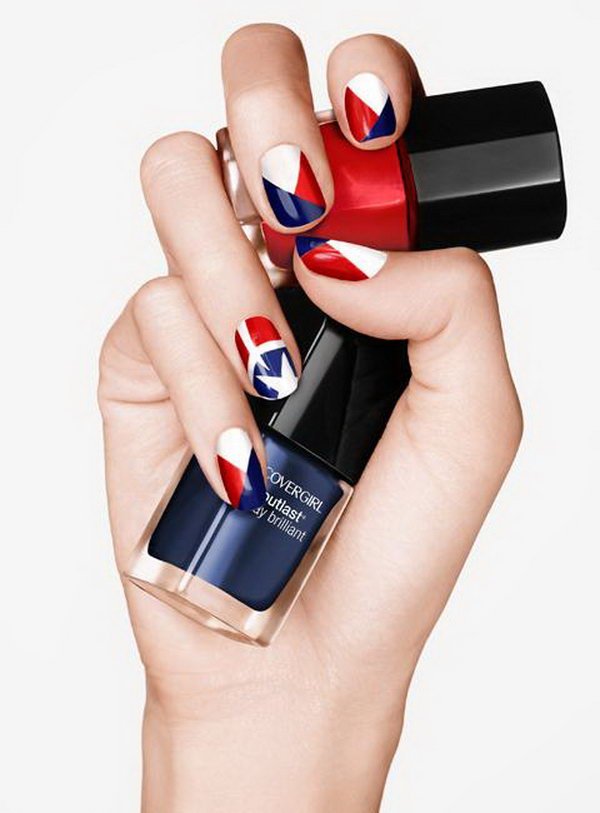 This is one of my favorite look cause it's minimal and yet it gives that positive vibe of the patriotic feeling for independence day. And who says that you can have these manicures just for 4 July? If you love America feel free to wear them all year round.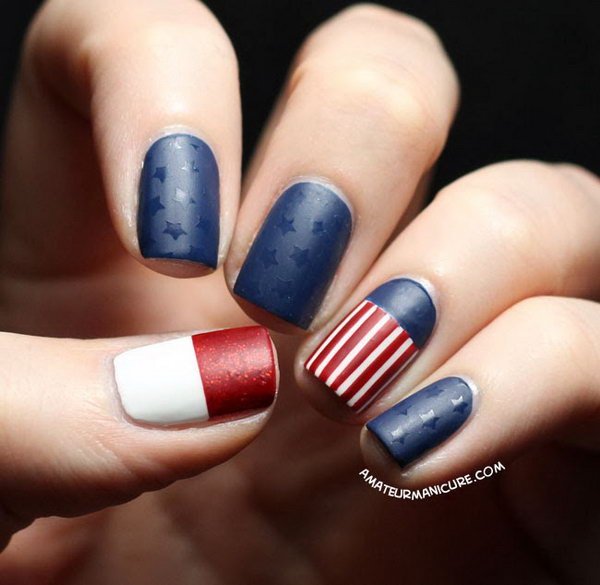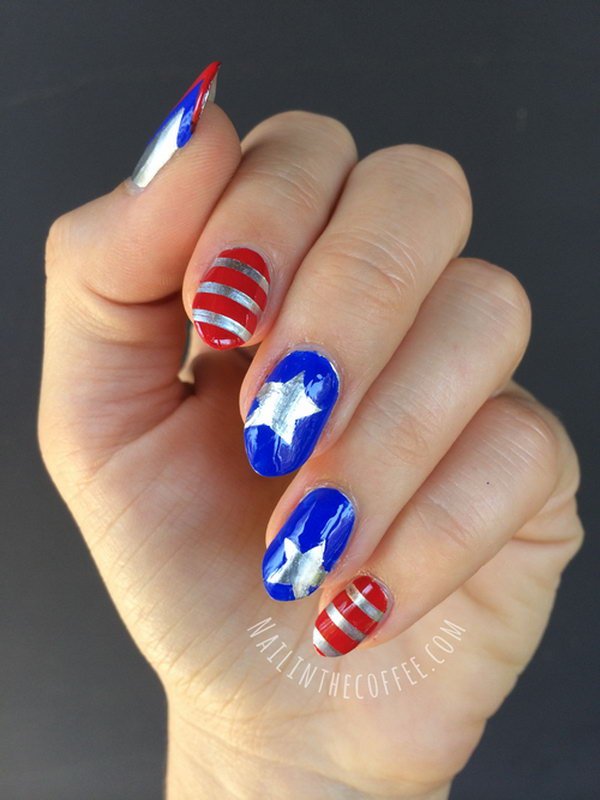 If you don't feel confident at your skills for getting a nice manicure, you can always visit the cosmetic saloon and get them looking super professional. Just pick a design from the ones I have got for you today, show them the photo and let them do the job.