Each season comes with new hot trends, and now that spring is around the corner I thought that it would be nice to share with you some trending spring manicure ideas that will get you covered with pretty nails for the months that are coming.
I bet that you are head over heels that we are going to leave the cold weather behind us. We will all forget about the dark hues that were matching the dull weather conditions and we are going to embrace the long-anticipated lively colors and prints. Nails surely have the power to make us feel better and bring some sunshine into our lives, so don't neglect their power. Make sure they are always taken care of and matching with the current season and holidays. And what's a better way to make your day than to recreate some of these vibrant nail designs this spring? Sun is already out and making us feel like spring is already here. I hope that snow isn't on the forecast for the next couple of months!
Abstract Spring Nails
The abstract designs are the ones that are making me stop and stare when I'm scrolling an article with various nail designs. Do you think that you will be able to do them or home or you are going to need help from a technician? Either way, save the design you like the best for the time when the occasion for a new manicure arises.
Combining different colors and prints is the key to a gorgeous look of abstract nails. The possibilities are endless, so let the photos here serve you as an inspiration to come up with your own and unique design.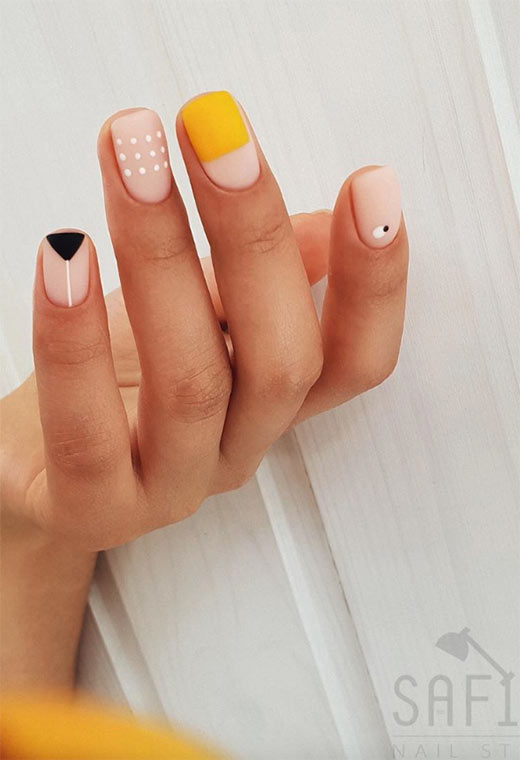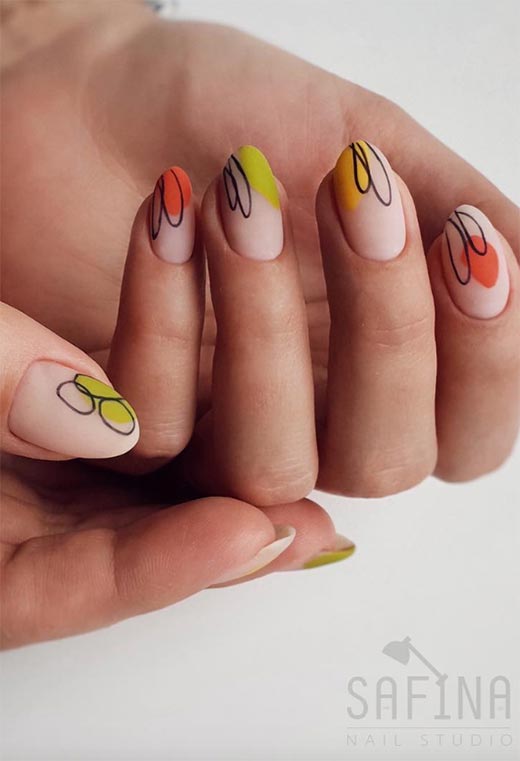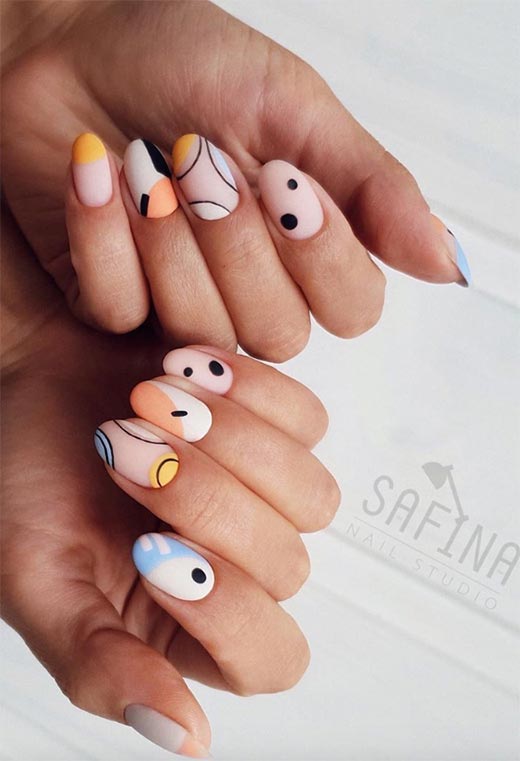 Insert a flower or two somewhere around all those abstract shapes and lines to put your nails in the spring mood. Also, be careful when you are choosing the color combination because there are the ones who can make or break your manicure.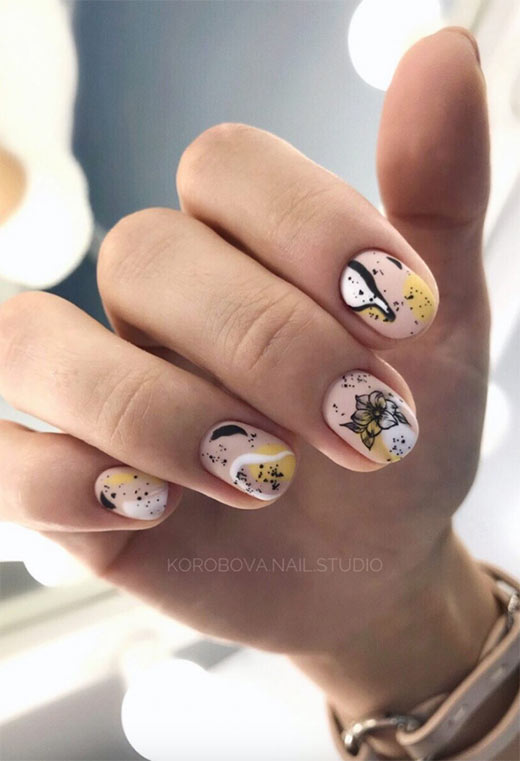 Isn't this manicure screaming spring? It so colorful and vibrant that it's making my heart pound.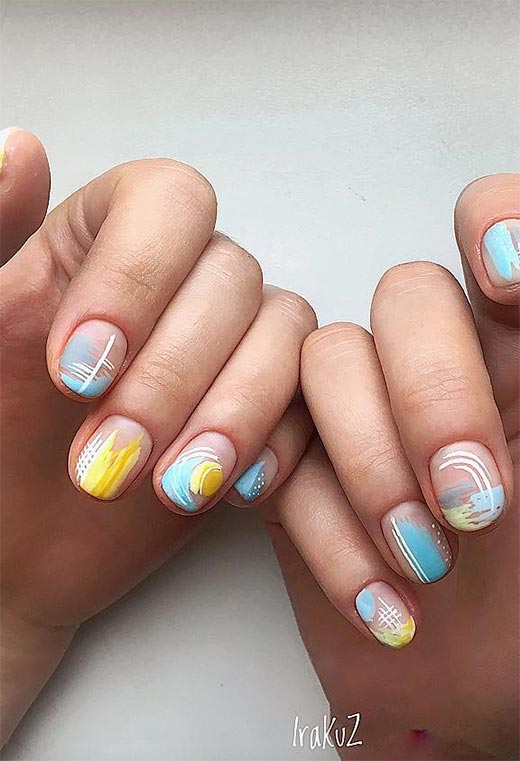 Pastels
Pastels are simply hard not to love especially in spring. There's no way to get past them during the most beautiful season of the year. What pastel hue do you prefer the most? Grab it and experiment with it to create some stunning manicures that will grab the attention of everyone.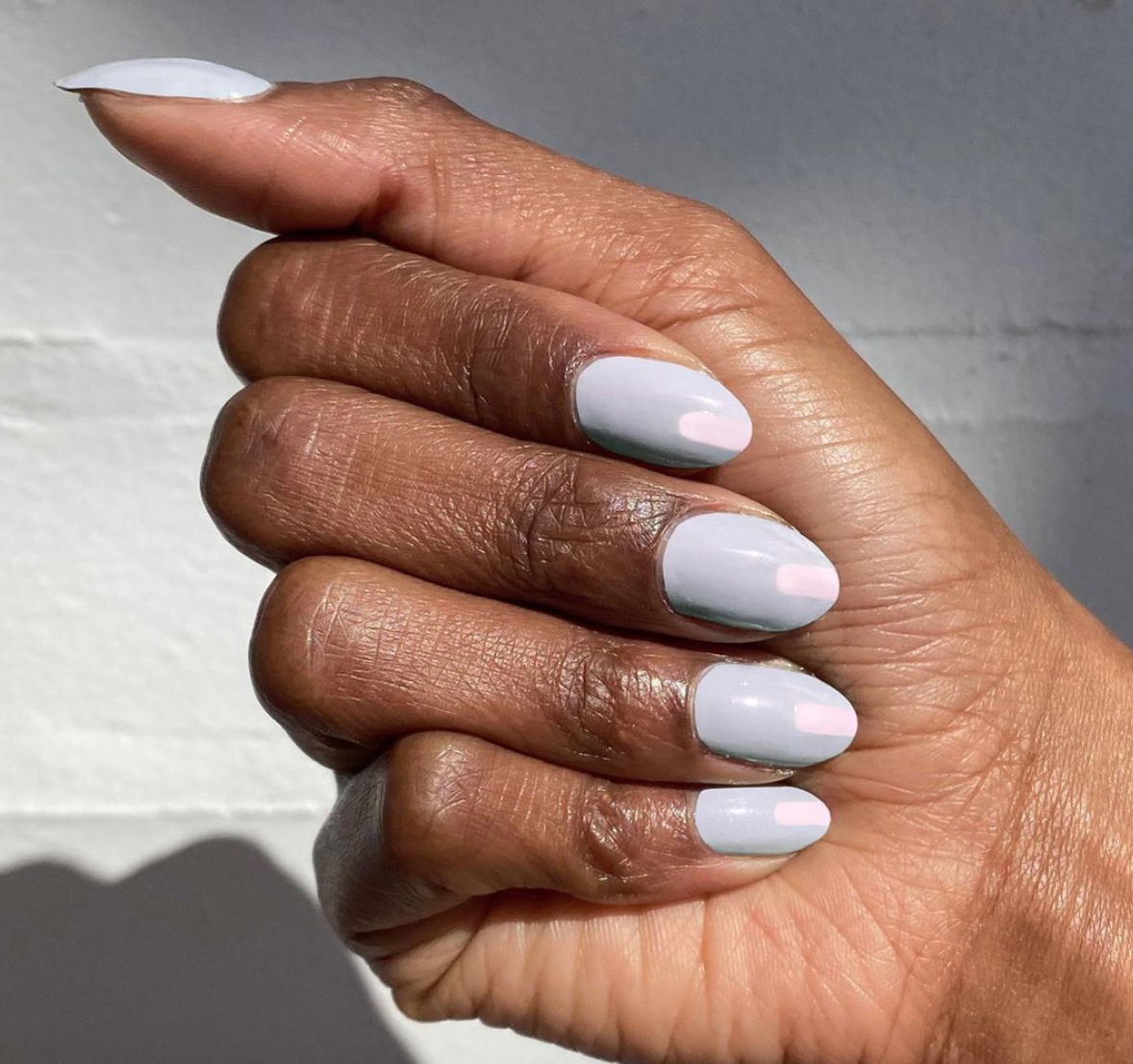 Are you in the mood for something more playful? Combine two pastel tones and give your French manicure a great twist that will break the monotony.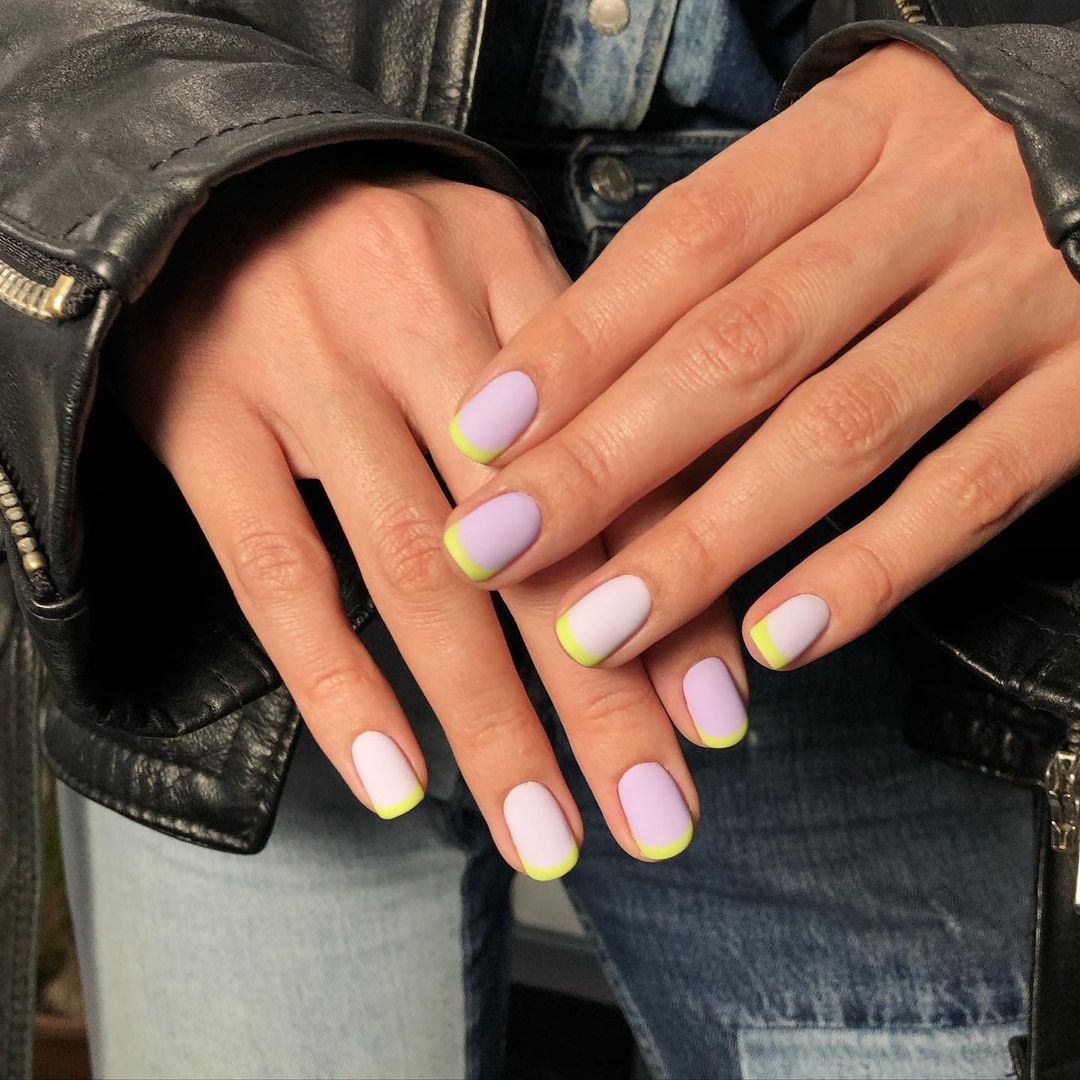 Mismatched nail designs are perfect for those who are restless and can't stick to ordinary nails. For this manicure, you are going to need five different pastel hues. Create patterns in any way you like. There's no way that you can go wrong with them!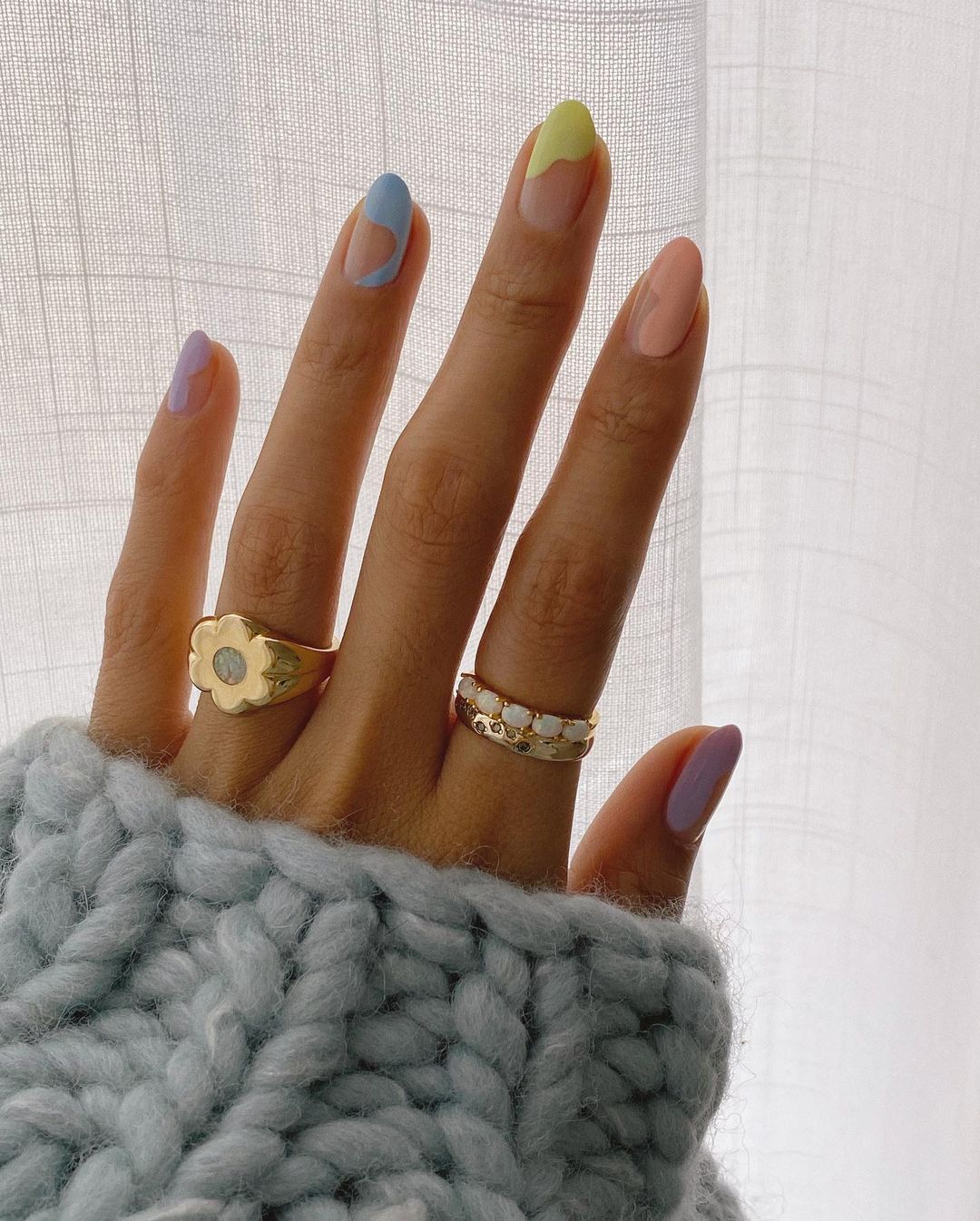 Do you wish to go simple and skip the details this time? The plain pastel nails will look just fabulous! Look at these pastel purple beauties!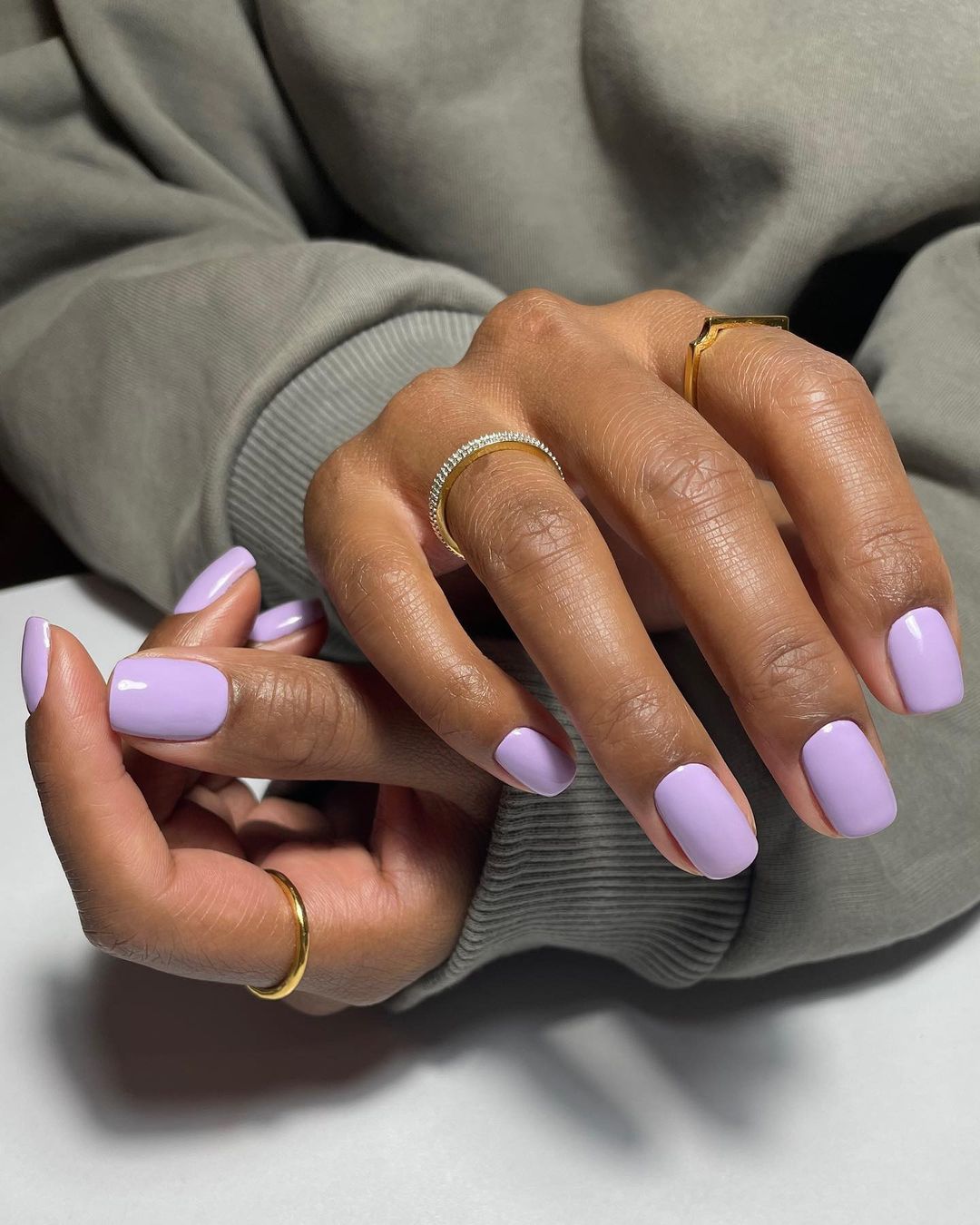 Florals
If you thought that the floral nail designs won't be a part of this article, you were totally wrong. How can we even exclude florals from being a hot trend in spring when they are blooming everywhere around us and they are the prettiest sight ever? In fact, there are plenty of nail designs that include flowers all year round, but this is the season when they are my favorite ones.
There are plenty of flower types out there, and if you have a favorite one, why don't you incorporate it in your manicure? Tulip and orchids are definitely going to be part of my mani!
You can have lots of fun with these floral designs and add them to your nails in plenty of different ways. What do you say about painting half of your nails in the desired color and then drawing the flowers? Leave the other half of the nail nude or just apply a topcoat.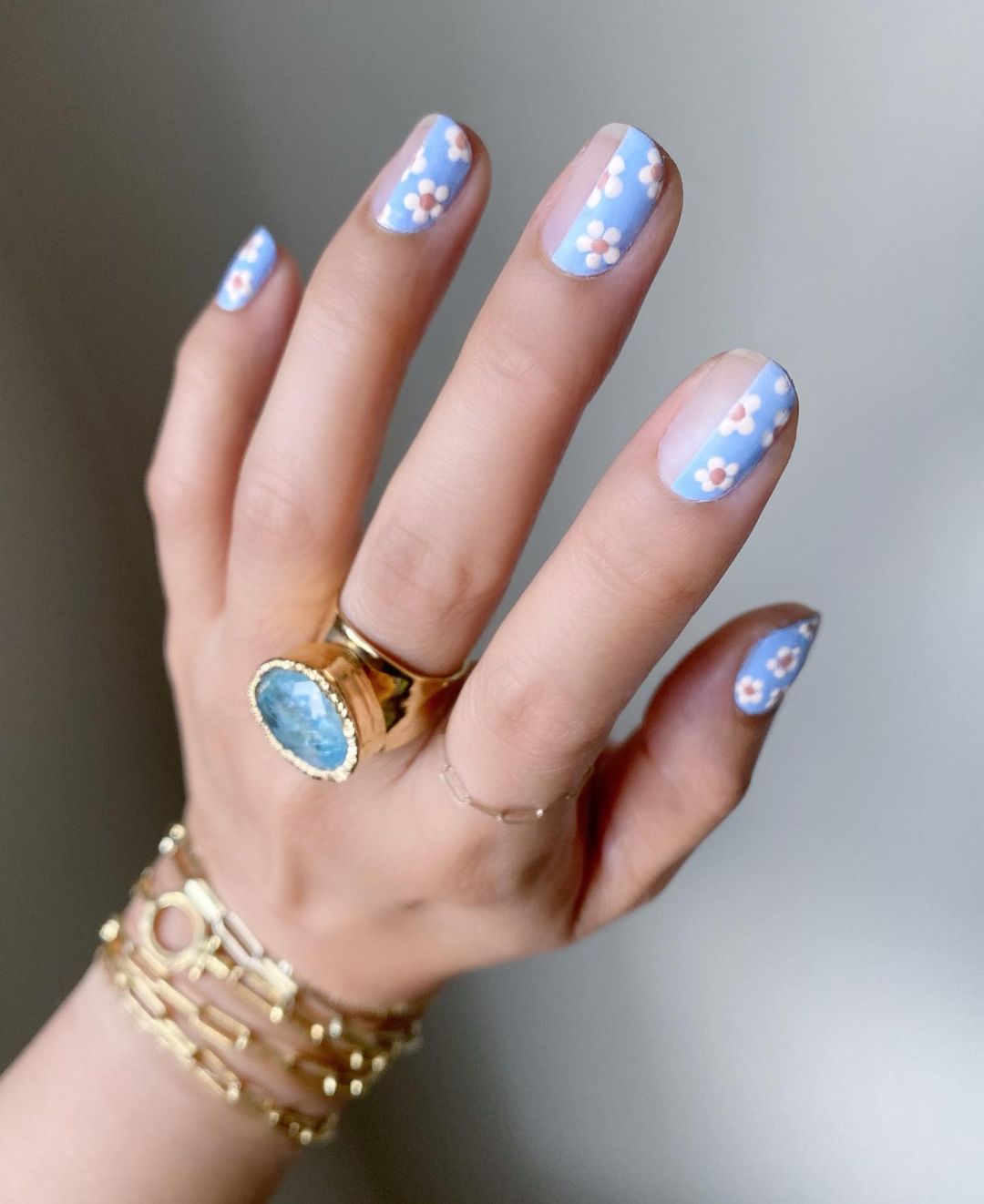 A variation of the French manicure is also an interesting option to consider.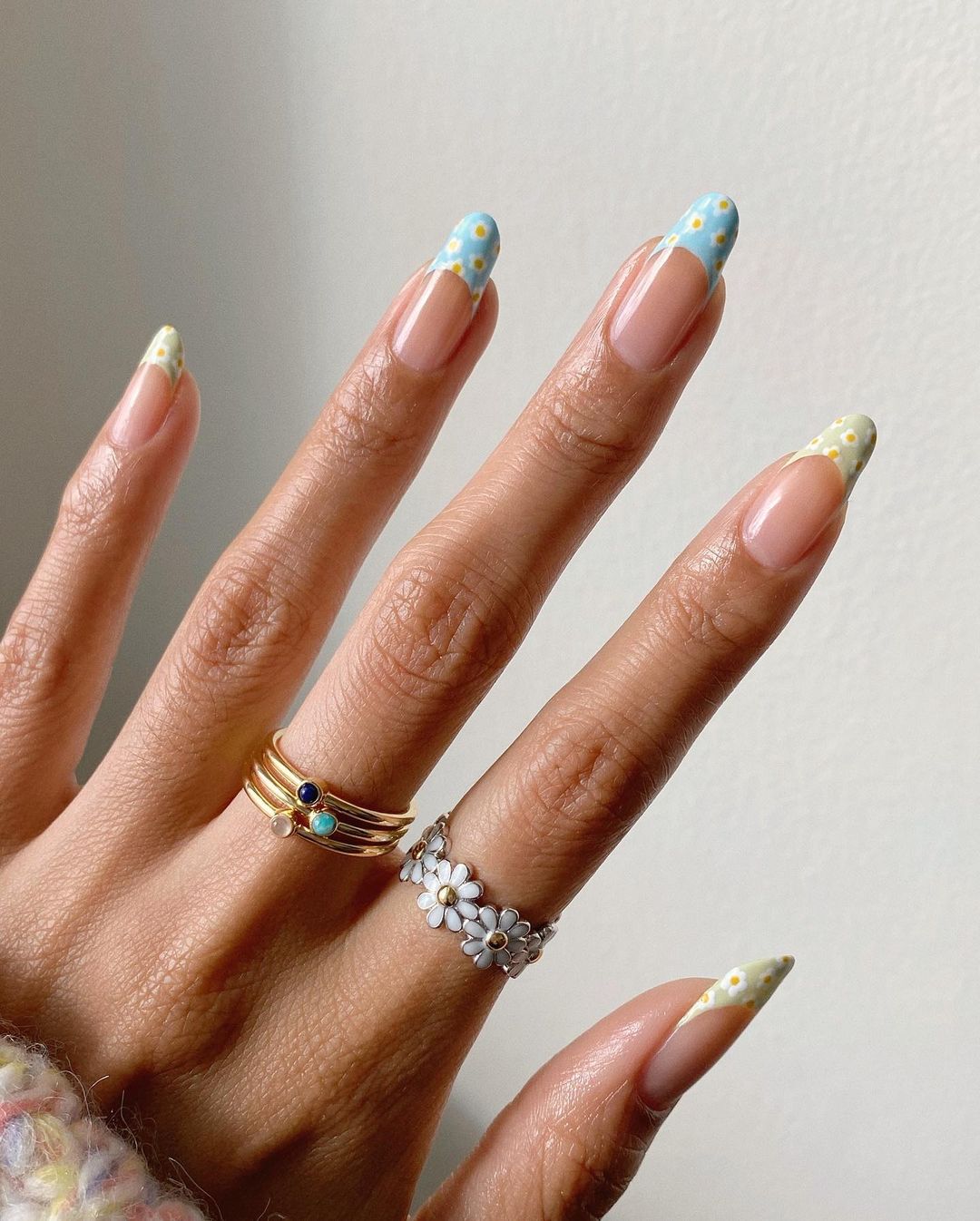 And here come the three of my favorite designs that I'm going to do really soon. Two of them are nude and include a few flowers and green leaves here and there, while the third one is more complicated and playful.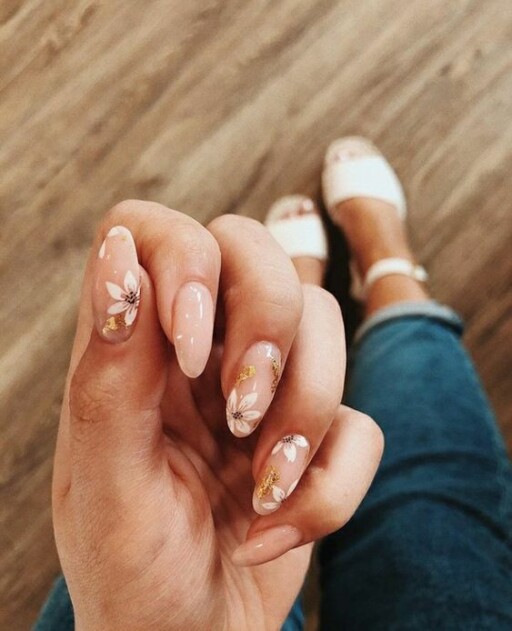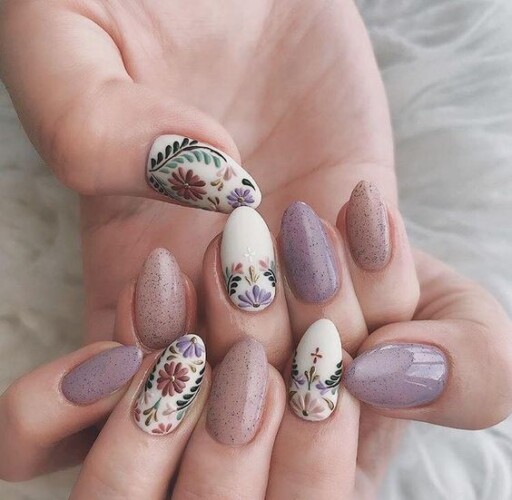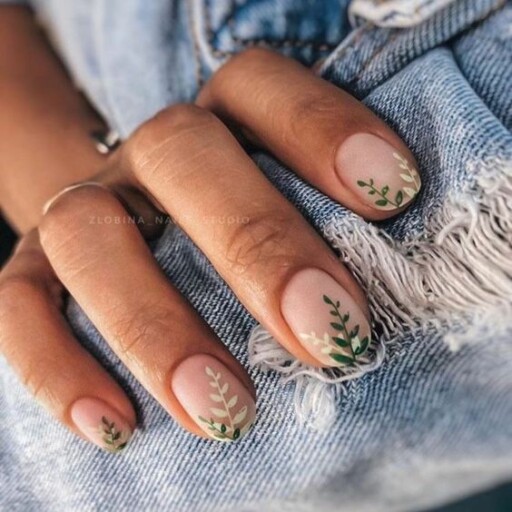 Does spring make you want to do some cleaning in your homes, wardrobes, and lives? These clean and happy colors that you will incorporate in your manicures this season will give you a sense of regeneration. The colors are sweet and soft. I bet that you will be looking forward to giving them a try as soon as possible. Do you already have a favorite spring manicure design? Take it to your technician or get down to work to do it on your own!