Do you often wonder why you should go for tropical nails this summer? They are colorful and fun. Tropical nails will brighten up your days and give you some positive vibes quickly and easily. This kind of nails are very versatile, and you can never get bored of them. In this article, you will find tons of designs that will get you covered for the whole summer. I have collected only the best ideas, and I'm sure that you will love them all. Don't be afraid to put lots of color in combination cause that's the trick to a beautiful tropical manicure. Scroll down through this article and check out the Terrific Tropical Nails That Are Just Perfect For This Summer. If you have missed the other summer manicure ideas that will get you in the summer spirit, now it's the time to click and inspect them closely. 
Tropical Nails Designs
If you are in the mood for more abstract summer nail art, click here.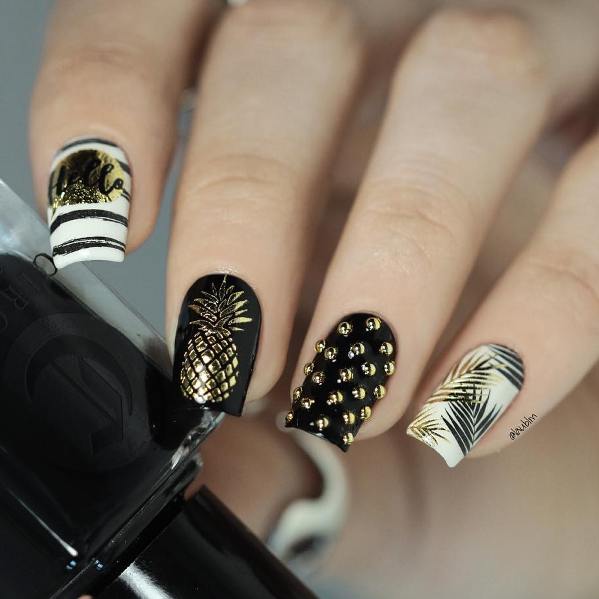 The gold details on these tropical summer manicures add the ultimate final touch cause this tone reminds of the sun-kissed skin. Consider implementing it in your manicure if you want to get the perfect look.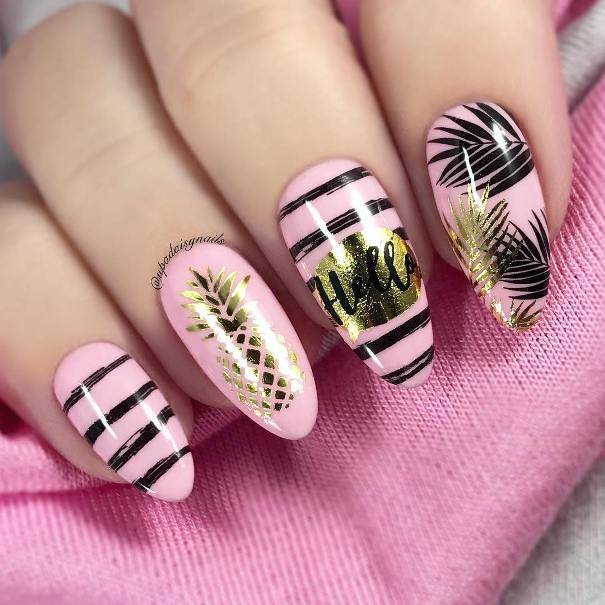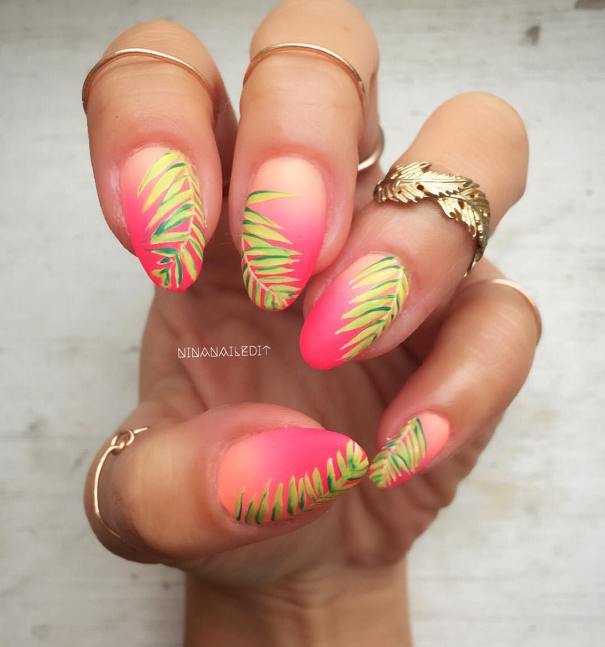 The green tropical leaves are so fresh and airy, and I adore them. Do you want to pull off a mismatched look of your nails? The manicure below will show you how to draw the leaves in plenty of different ways, so have fun with the brush.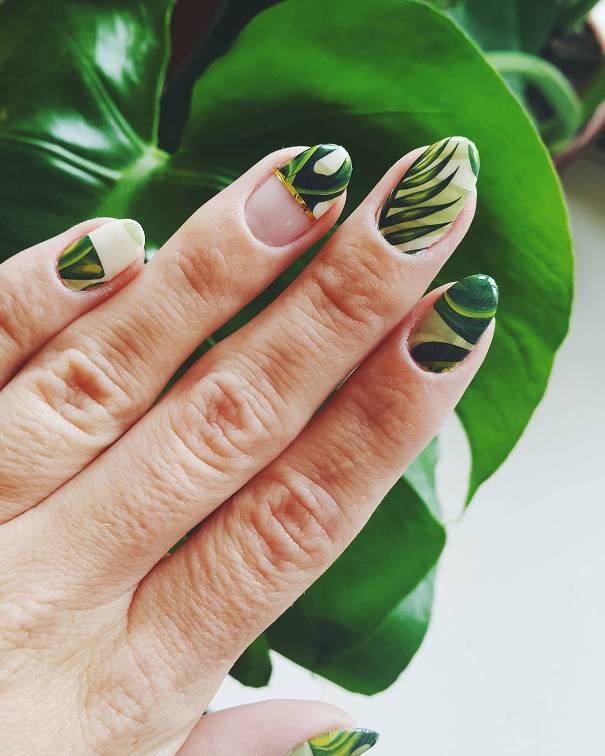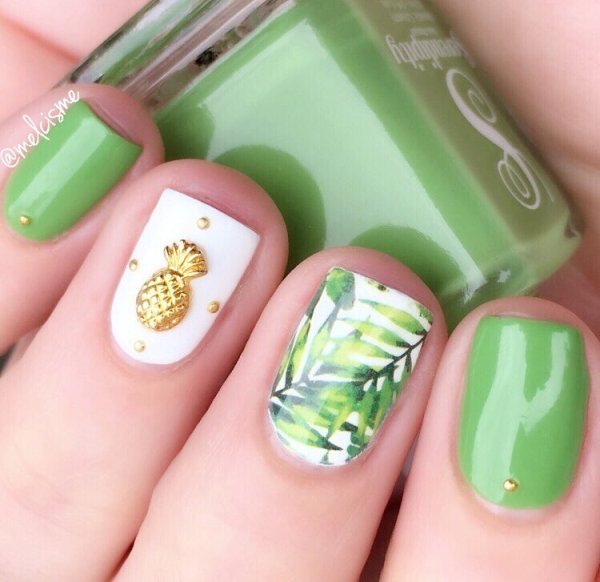 You are wrong if you think that the dark nail tones are reserved for autumn and winter. They will help you to get awesome contrasting designs and will make the bright flowers pop.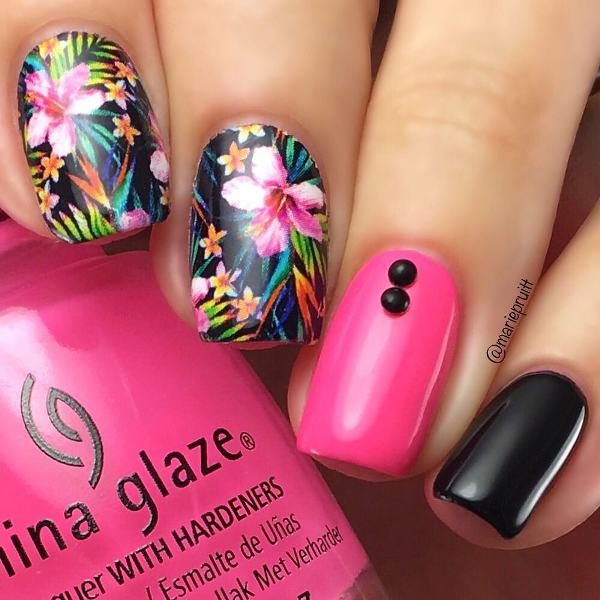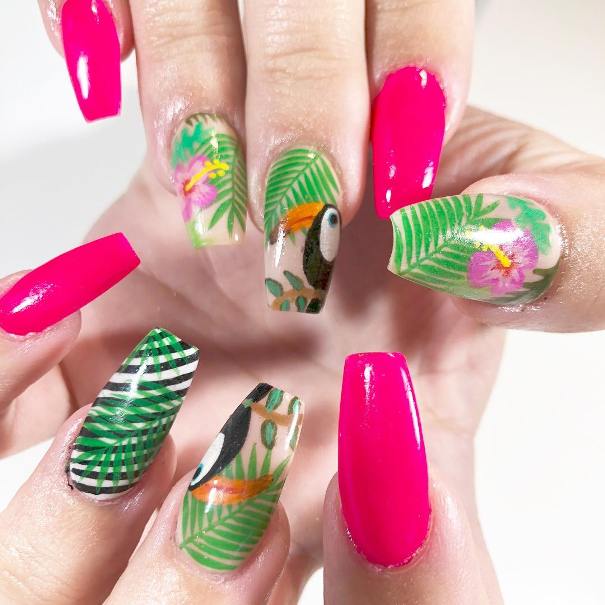 Now it's the perfect time of the year to experiment with different shades, so it's permissible to have a different color and print on each nail.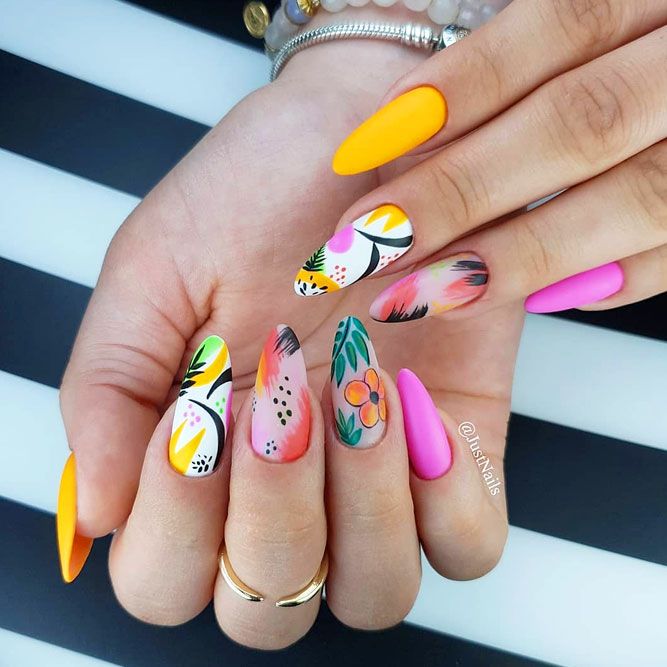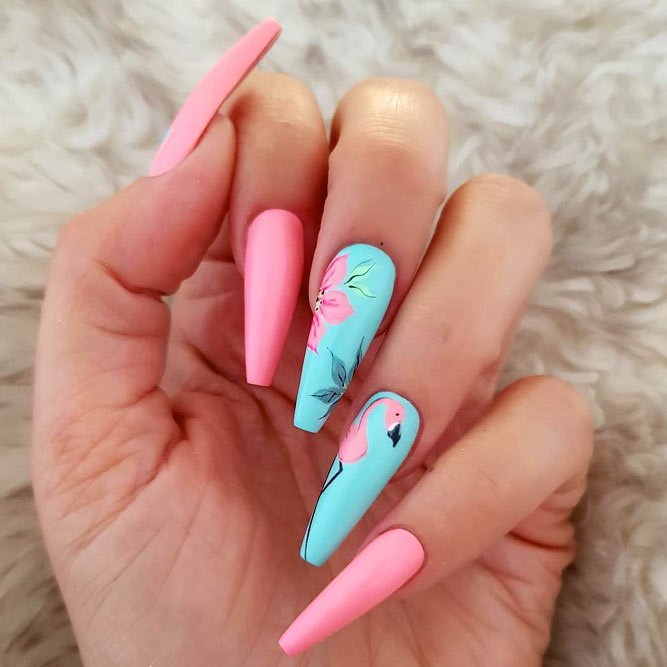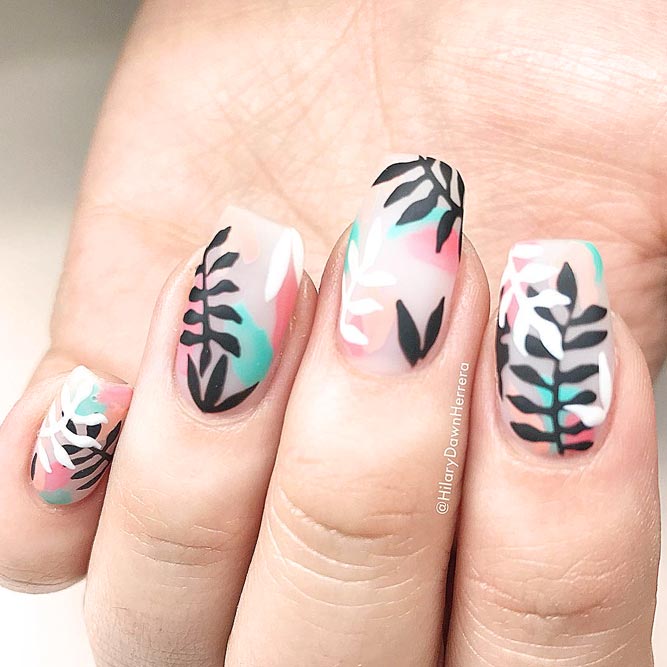 The sunset manicure is another popular tropical choice. Blend the different shades and draw some palm trees and birds to get an effortless tropical mani.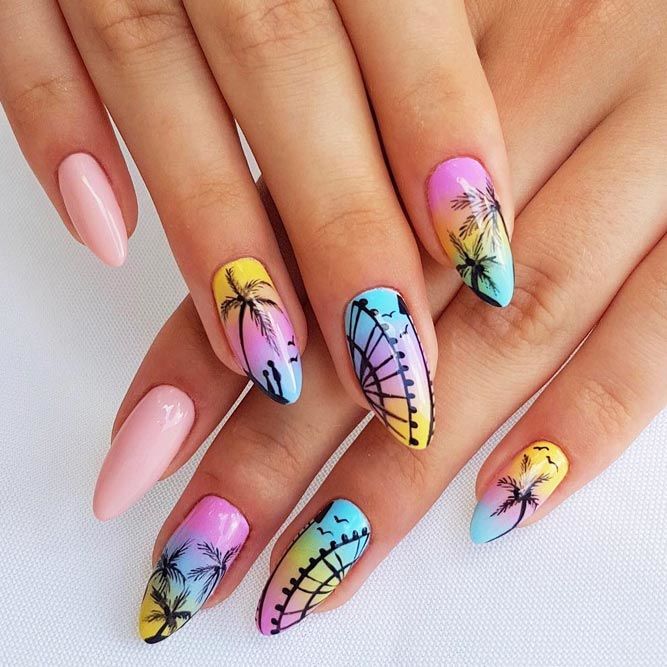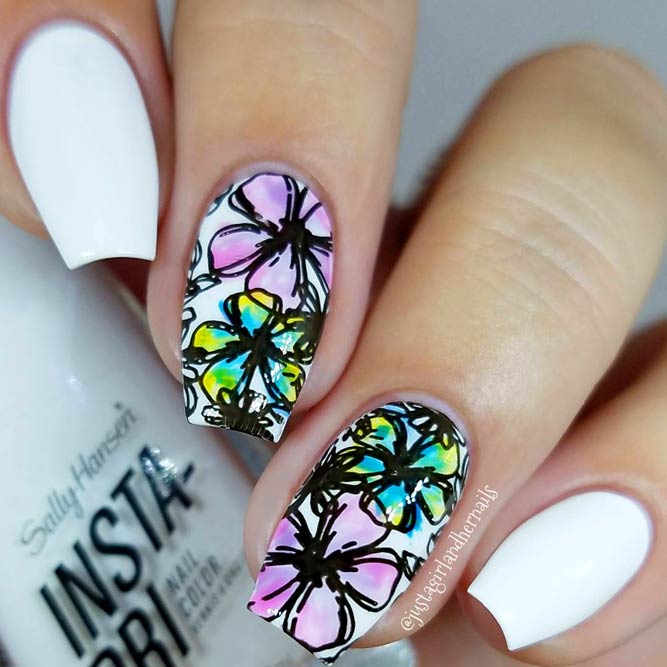 An article about tropical nails can't go without flamingos. These pink birds will give you a stunning summer manicure. Combine them with some tropical leaves and some sparkles, and you are ready to hit the beach and the next summer party in style.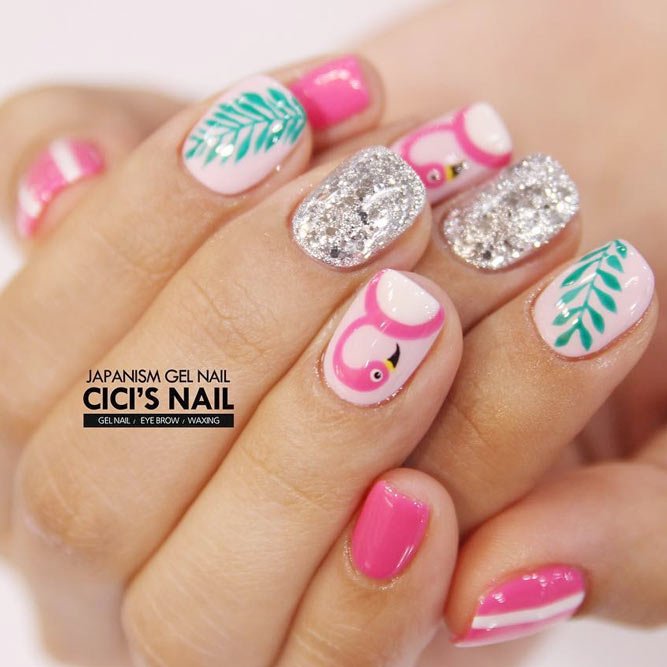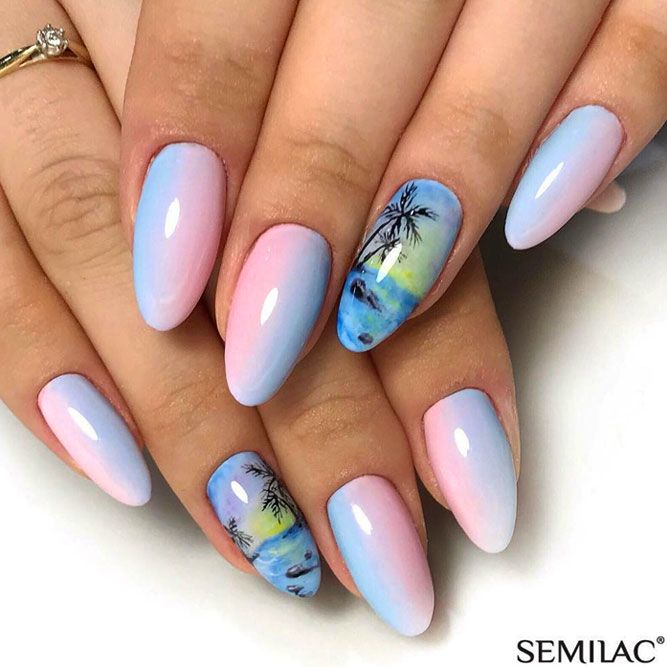 These tropical nails are the perfect choice for you this summer, so go ahead and recreate your favorite looks!