I bet that you are enjoying these hot summer days especially if you are on the beach looking at the dazzling blue water, the white sand and the calm sea. I cannot imagine nothing more battery-charging than a summer vacation by the sea or the ocean. If you are already lying on a beach and thinking about your next manicure that you can do when you are feeling bored you are at the right place. Here I'm going to show you some Sea-Inspired Manicure Ideas That You Are Going To Love and make you want stay on the beach all year round. Seriously, is there someone who likes the snow and the freezing weather? I don't think so! Dive into these beautiful nails and see whether you will find something that will catch your eye in the tropical nails or summer nails articles as well!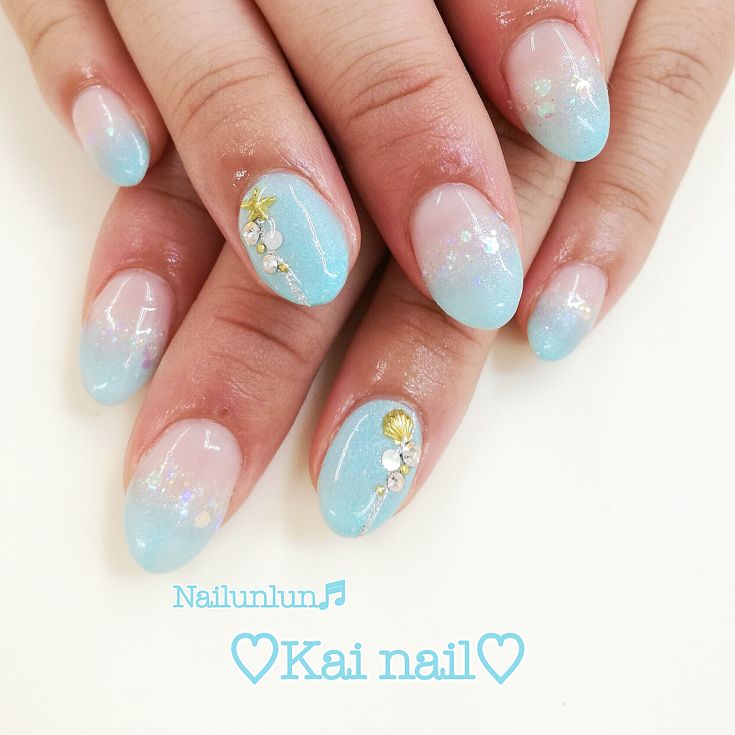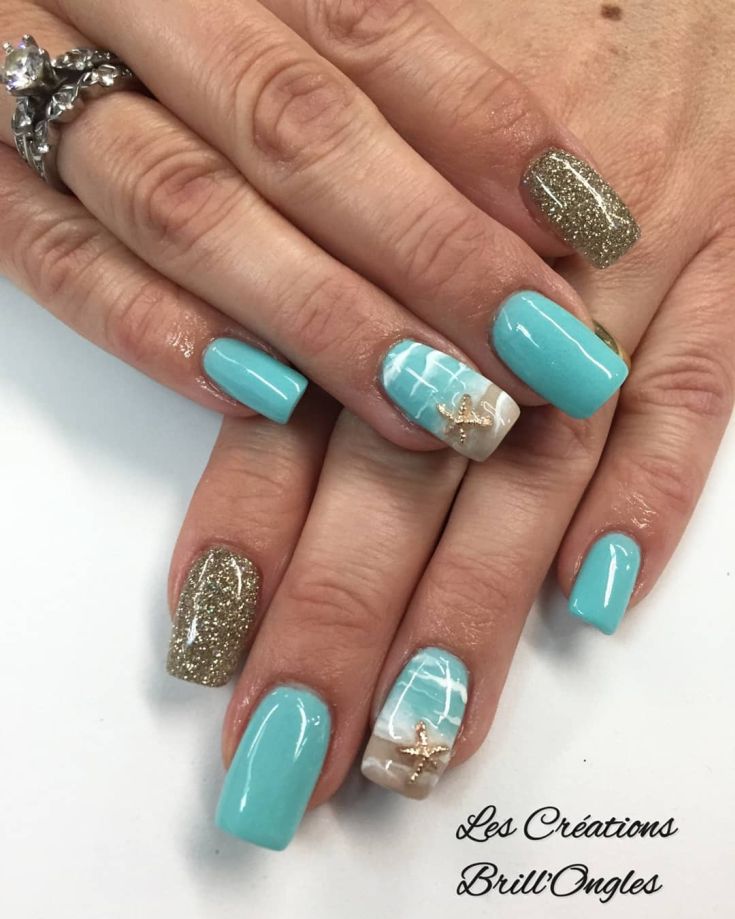 If you thought that all of these sea-inspired nails will be bluish or greenish you are totally wrong. You can enjoy your unique pink sea-inspired manicure combined with some purple hues.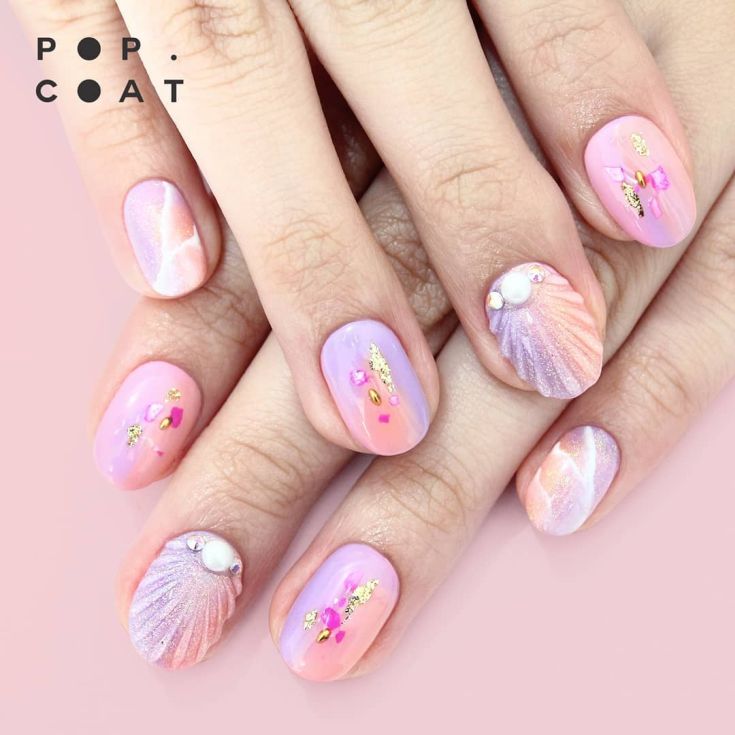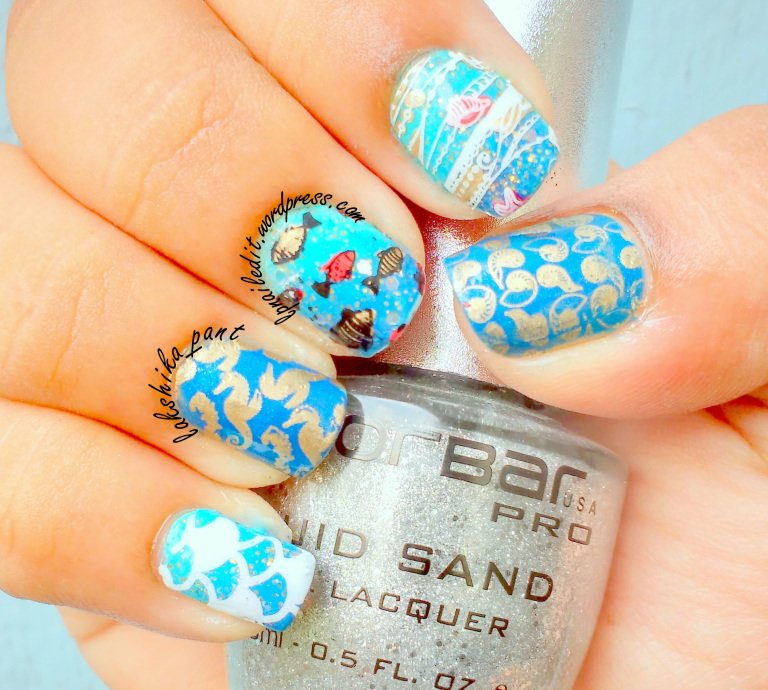 Here's a nails design for those who are looking for a more gentle and sweet design. The blue water and the gold sands look perfectly well on these nails!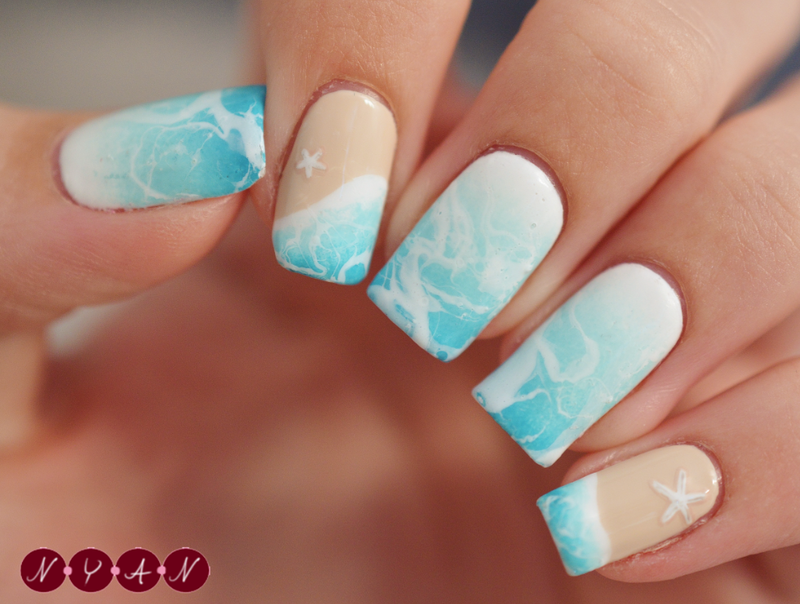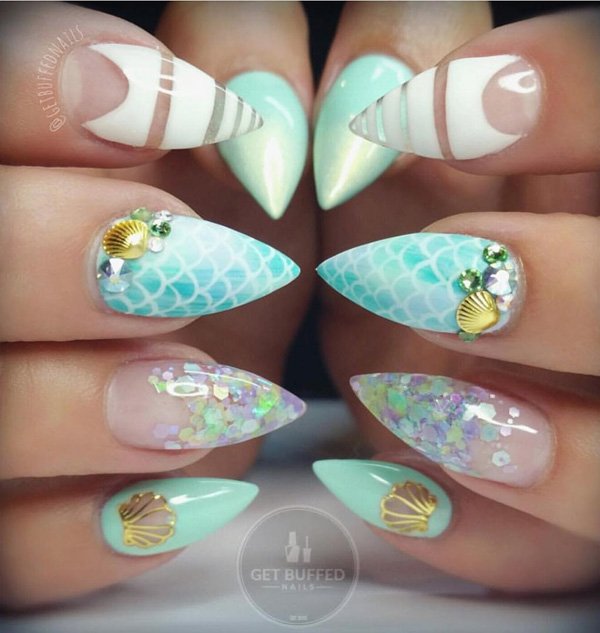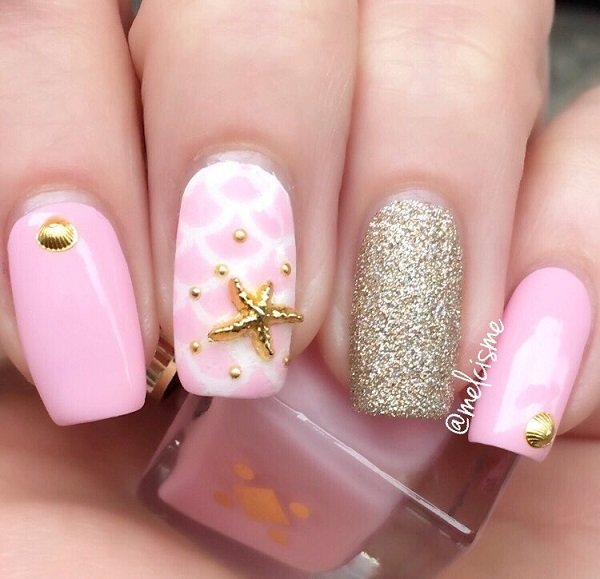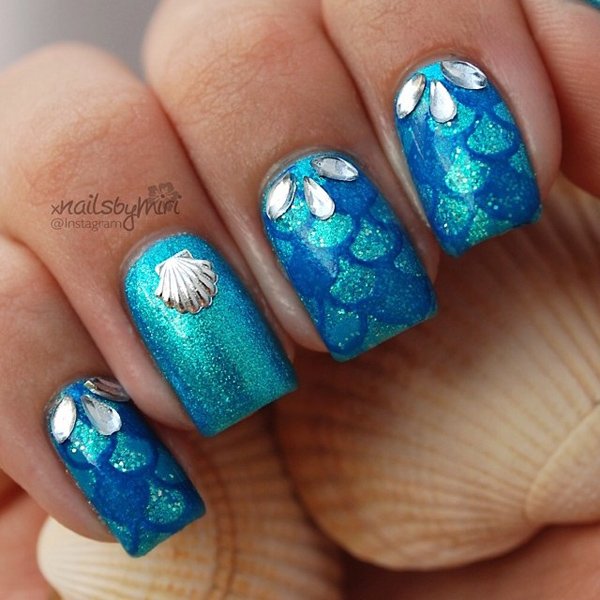 Are you looking for a more minimalist design? Here's a wavy one that will definitely catch your eyes!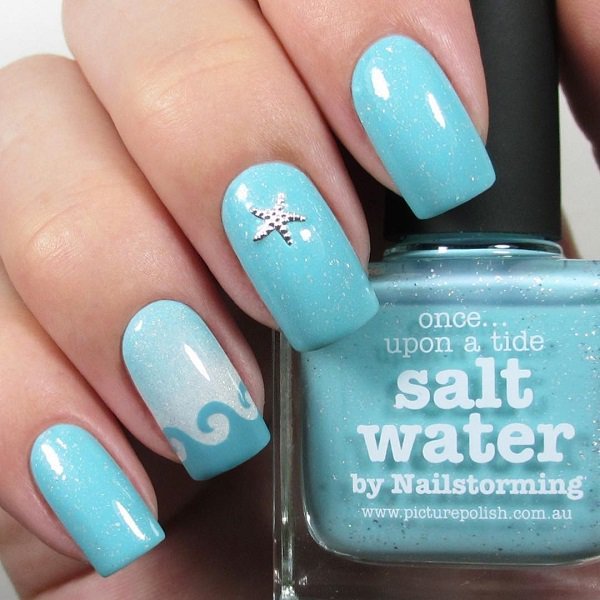 Don't you just love this manicure that reminds of fish? The pearls do the magic too! If you want to add some details to the sea-inspired manicures then the pearls are the perfect choice for you.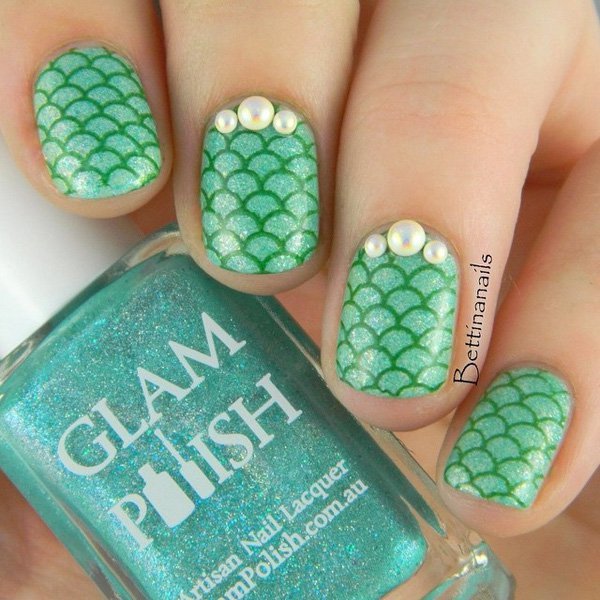 This sweet manicure idea has got me aback and I'm looking forward to recreate it myself. It's really simple, so it doesn't require help from a professional.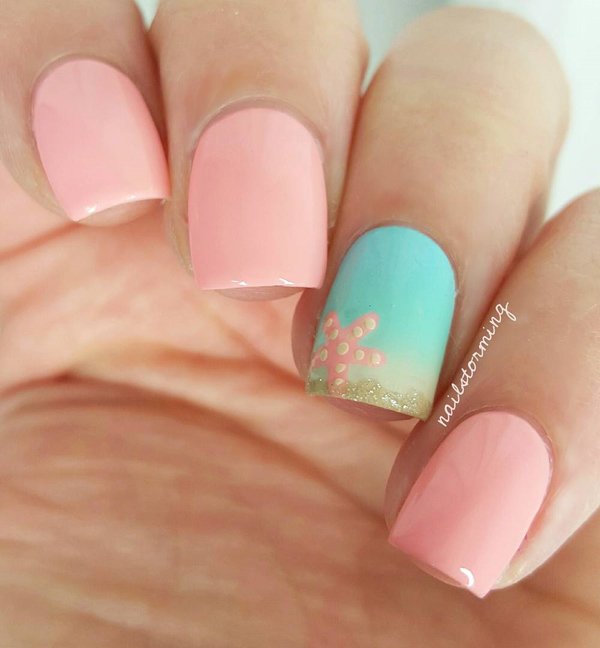 This manicure will match your dramatic outfits, so if you seek drama and boldness, here you go!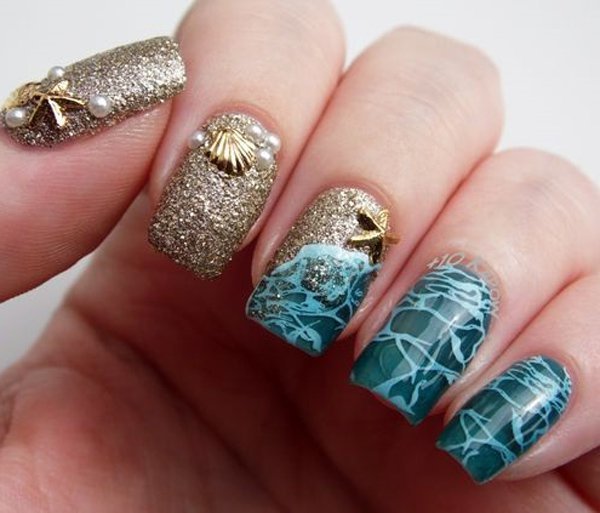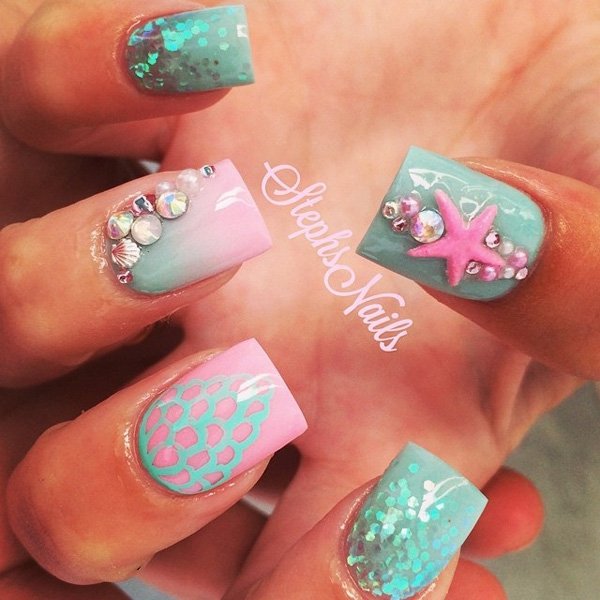 There are so many ways to give your nails a summery spirit inspired by the sea and all the designs here are pretty versatile and different. There will be something for everyone's taste and I believe that you have already set your eyes on one!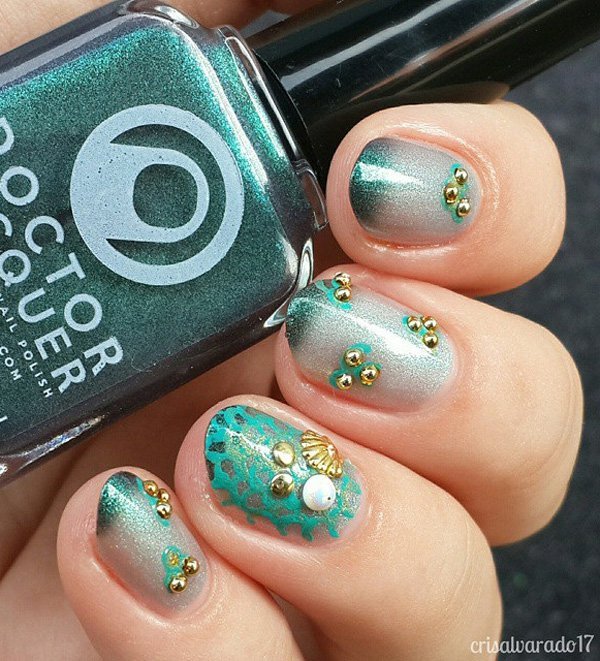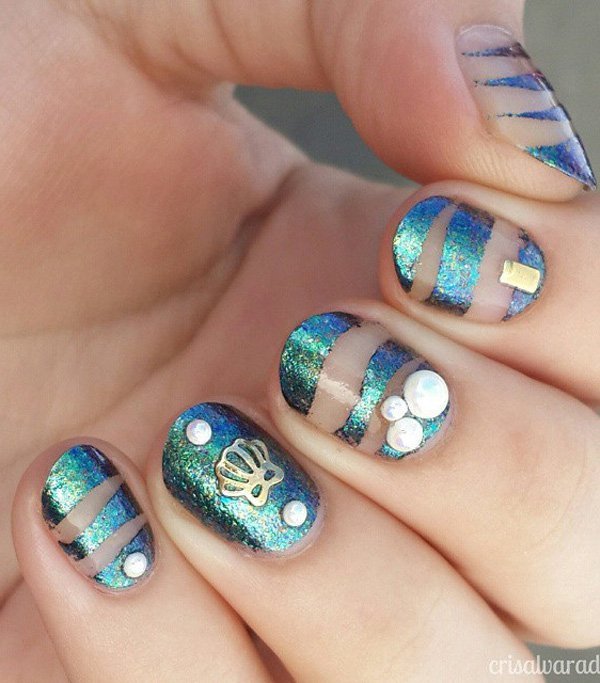 Have in mind that all of these nails designs are super bold and will make an impression wherever you go! Be ready to receive tons of compliments on your account and make some gorgeous photos at the beach with your sea-inspired manicure!