Yeah, it summer and we can barely feel like eating from the heat outside, but there are some recipes that we can't just resist. If you are all day at work and you want to eat something delicious when you get home, then you certainly need to check out this article and all the recipes that I have collected just for you. These Quick And Easy Summer Dinner Recipes That You Have To Try will make your mouth water immediately. Don't forget to check out the healthy summer breakfast ideas and some chilly fridge summer treats too!
Spaghetti with No-Cook Heirloom Tomato Sauce
Spaghetti are just great for dinner cause they are done within minutes. The total time for this meal is 30 minutes, so what's half an hour for some very delicious food? The tomato season is at its peak, so make the best use of them.
Shrimp and Zucchini Scampi
Are you a fan of shrimps and you are looking forward to every new recipe? This time they are combined with zucchini and I have to admit that they are a pretty good match. This is such a simple and quick meal, so if you are running out of time but you still want to impress your guests, this is it!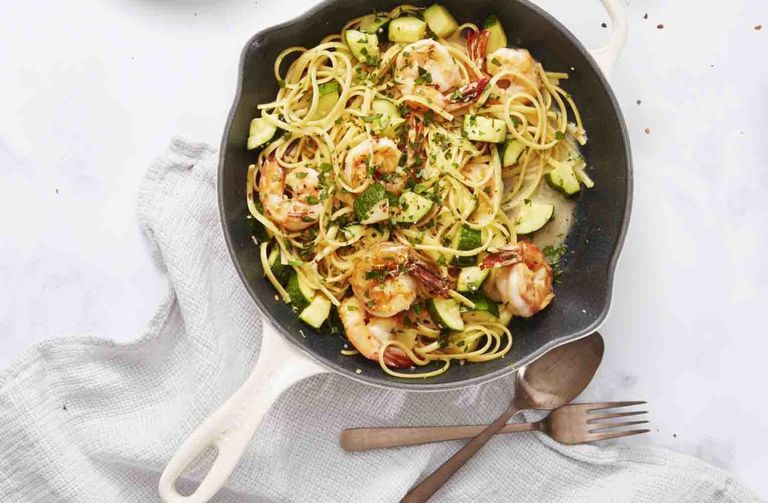 Summer Farro Salad with Grilled Steak
When a meal is quick and easy it doesn't have to mean that it isn't healthy. This recipe is a wonderful proof for that. It will take you only 35 minutes to prepare the grilled steak and the veggies, so check all the steps on the link below and get in the kitchen.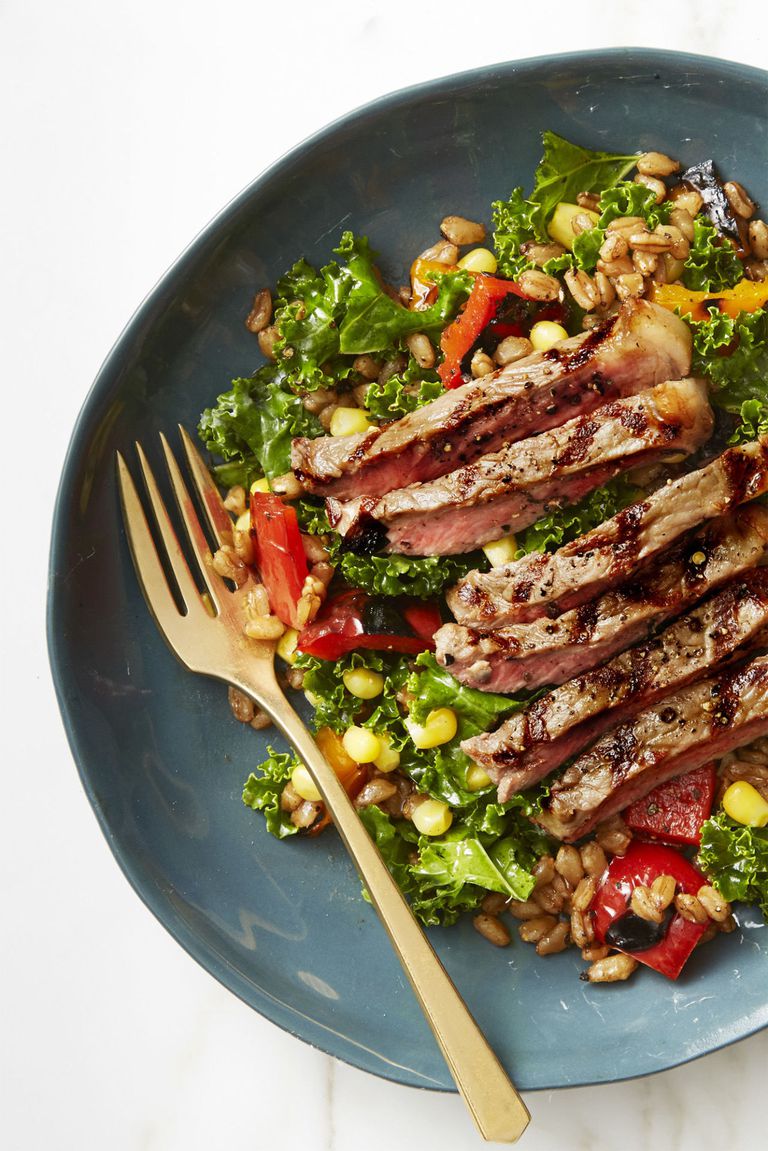 Ginger Pork and Cucumber Salad
This is the perfect recipes for all of those who are looking for something refreshing with low calories before they go to bed. A salad is always a good idea and this time combine it with some pork!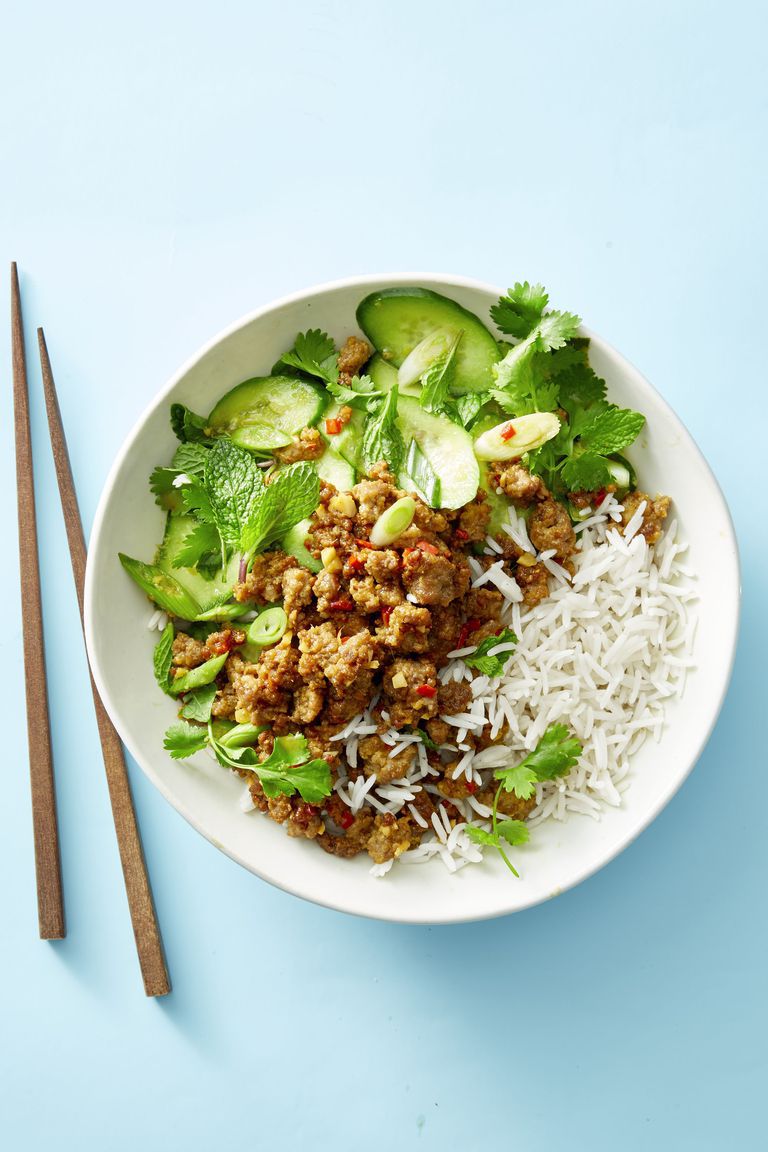 Herbed Ricotta and Fresh Tomato Tart
As soon as I saw the photo I knew that this recipe will be the first one to try. It looks so appealing, doesn't it? From this recipe you will get 6 servings and you will be done in 40 minutes.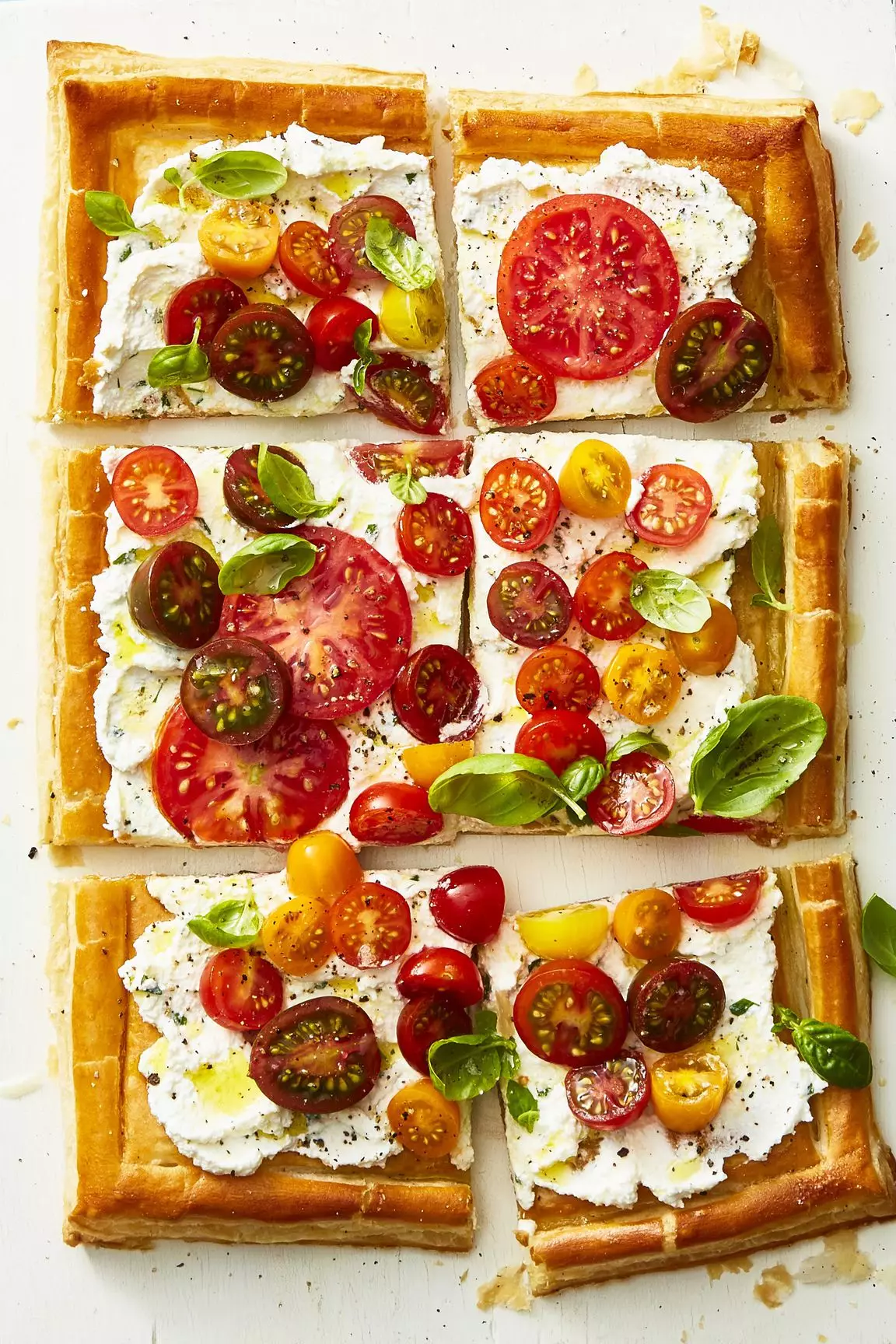 Shaved Zucchini and Prosciutto Grilled Pizza
We can never get enough of pizza, so it's time for a summery variation that can be done in just half an hour. Get a pizza dough, so you can make it quickly and easily without making a mess in the kitchen!